This is not your typical article about guys wearing women's bags. We've already discussed this before in detail, like how the Sac de Jour deserves more attention from men or how the Loewe Puzzle bag was originally designed as a bag for men. Rather, today we're here to talk about guys wearing bags made for guys, based on popular women's bags, for all those guys out there who don't necessarily want to wear a women's purse.
Real Talk: I don't Want to Wear a Bag Made for a Woman
I am a guy who likes to keep his style on the more conservative side, and I tend to lean towards more traditional looks. Personally, I have an issue with carrying a bag that looks (and feels) too feminine to me.
Not every guy is like this. Many guys on the PurseForum are totally comfortable carrying bags that are clearly designed for women, including the Chanel Classic Flap and the Lady Dior, which are, for argument's sake, more feminine bags. While merely stating that they look feminine makes me look inwards in my understanding of gender, let me reassure you that it is not what you think.
We exist day to day with other people in this world, and a majority of people will still find a bag feminine whether or not we agree with it. For me, carrying a bag should make me feel confident, not judged, so I continue to respect what others think are gendered aesthetic standards for the sake of my own comfort and confidence. But some of those women's bag designs are so nice. If only men could have them too, and now they can!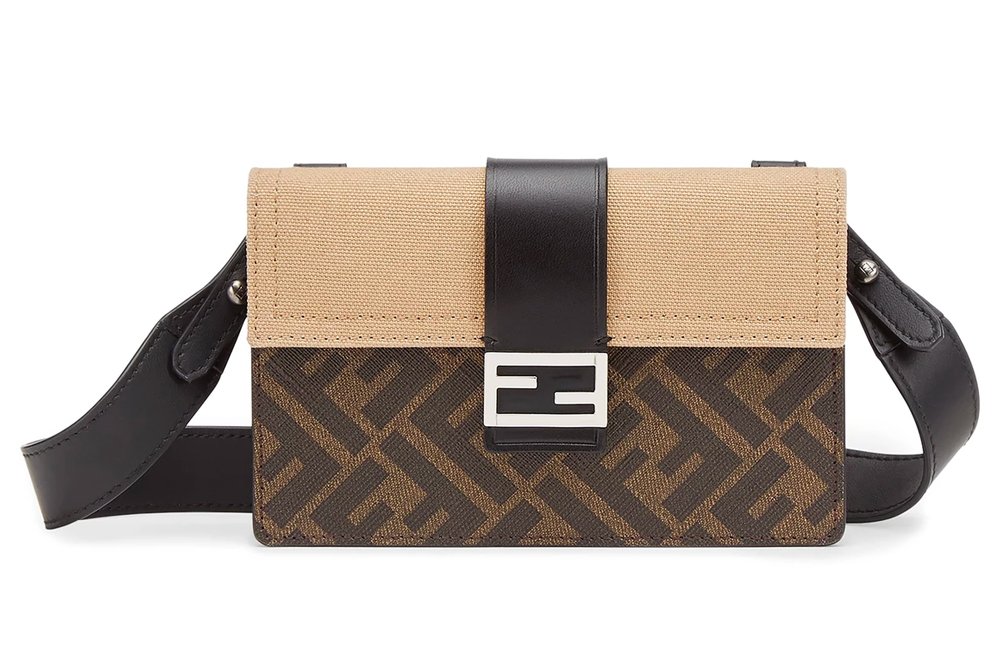 Women's Bags, Redesigned for Men?
That's why Fendi was able to win my heart over with their men's Baguette and Peekaboo, both of which I own. Originally designed for women, these iconic bags were reimagined for men with more masculine details, like the use of brushed silver-tone hardware, larger proportions, and thicker messenger-style straps, perhaps meant to convey strength. On the men's Baguette, the bag can even be converted to a fanny pack to further cement the notion that it is not a purse, but a man bag.
It wasn't always like this though; men's bags used to be so boring. At that time, anything beyond a backpack, briefcase, laptop bag, duffle bag, or messenger bag was unacceptable for men. Well, there was the fanny pack, but it was worn around the waist by unstylish dads and tourists back then. That's when I got some bags that were originally designed for women that I hoped were passable as men's bags, like the Dior Gaucho with its thick straps and rugged appearance, but only in the largest sizes lest someone judged me for using a women's purse.
At that time, I watched Fendi introduce its Peekaboo to women, and lusted over the largest size of it, hoping that it would pass as a men's bag. I wasn't sure if the metal bar across the median would look too feminine on me.
Years later, Fendi introduced a men's version of the Peekaboo which I had to have. They made several details of the women's version much more discreet on the men's one, like minimizing the lock to a stitched silhouette on leather on the exterior and removing the metal bar across the median. The bag was also significantly larger, with a laptop compartment on the backside.
I still have and love the men's Peekaboo, which Fendi calls the Peekaboo Iconic. But I'm beginning to find it a bit large and too business-like to go with my casual outfits. Men's fashion has changed since the men's Peekaboo was introduced. You can tell from the newest men's Peekaboos, dubbed the Iseeu, which now even features the same metal lock as on the women's versions. Fendi isn't trying to hide the lock anymore on the men's version. In fact, the mini size of the Iseeu is even smaller than some women's versions of the Peekaboo. Years ago, it would have been confused with a woman's purse, but not now.
The transition of the men's Iconic to the Iseeu mirrors the changes to men's fashion. What was once unacceptable for guys, namely small bags with metal hardware found traditionally on women's purses, is now acceptable. Guys no longer need to get the women's version of the bag, because the men's version is equally amazing.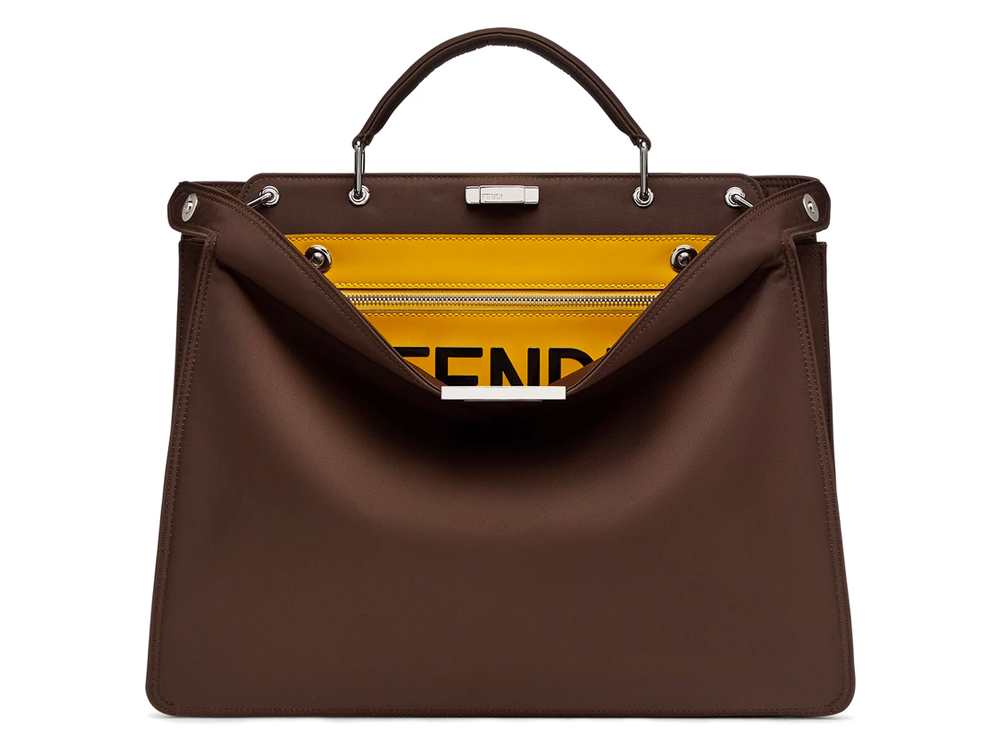 Are Gender Neutral Bags Taking Over Too?
Some brands go as far as marketing the women's bag directly to men without making any modifications to it to make it appear more masculine. Take Burberry's Lola and Gucci's Bamboo 1947 (as seen on their male muse Harry Styles), for example. In fact, several bags from Gucci and Balenciaga are listed under both men's and women's sections. I personally prefer men's bags based on women's designs with small changes to the original, such as the structured Saint Laurent Sac de Jour for men, with its thicker strap, and the Dior Men's Saddle. I appreciate the thought that was put into these designs to make them appeal to a male audience.
After falling in love with the original women's designs, I can now confidently carry the men's versions, so that when I watch episodes of And Just Like That, I won't feel left out watching Carrie with her purple sequined Fendi Baguette.