From Gigi Hadid and Deepika Padukone to Angelina Jolie, there's a certain bag that stars just can't get enough of. Of course, those stars include an entire generation whose names mostly start with K's. Yes, I'm talking about the Saint Laurent Sac de Jour. The SDJ is all the rage among celebrities looking to make a chic statement while reaping the benefits of a functional purse. Hedi Slimane may have dropped the Yves (to the apparent horror of many), but he did succeed in making the ultimate day bag (along with a lot of other achievements).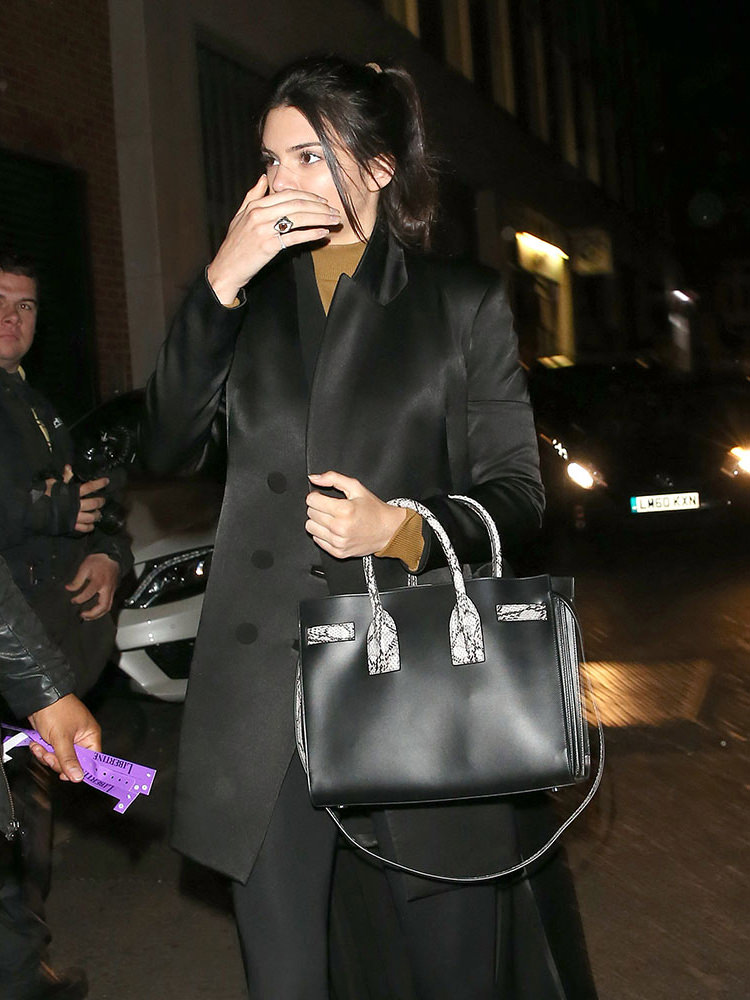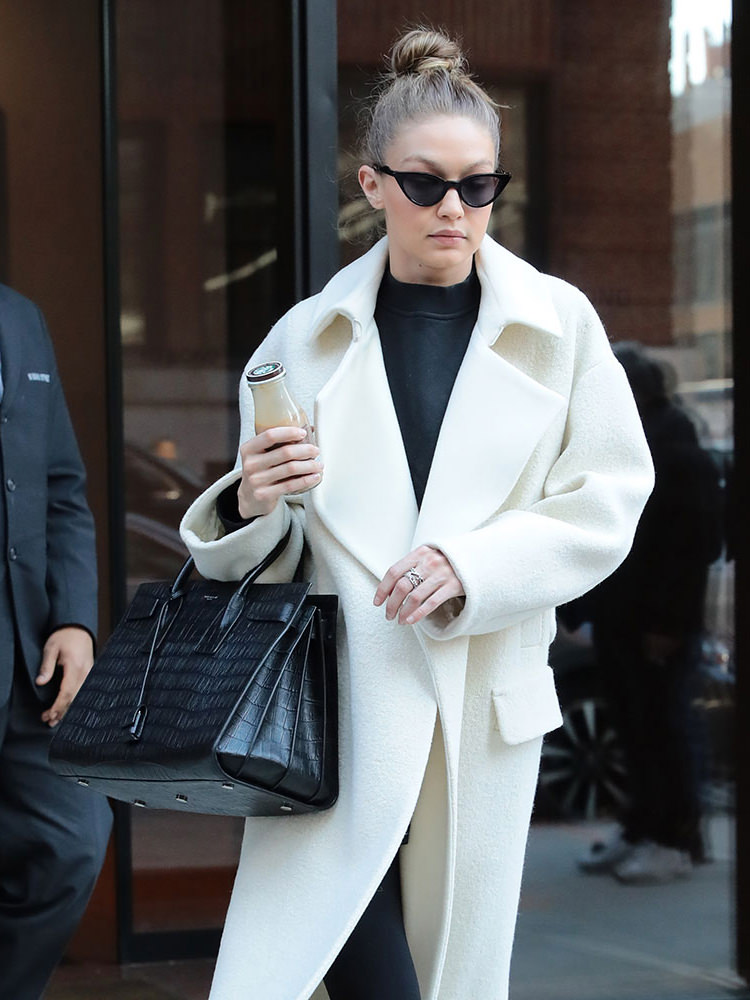 A carryall that can take you to work and out to the club too (Sac de Jour literally translates to "day bag"), it's no small wonder that it's remained a strong player in the market nearly 7 years after it was conceived (that's ages in a purse's life!). And of course, there's always the debate over which version's better – the classic or souple – as Hamlet famously asked, "To slouch or not to slouch, that is the question". I may be paraphrasing just a little bit or maybe Hamlet was fan-girling over some other bag. Hard to say.
But while the praise for the SDJ can go on longer than any Shakespearean monologue, there's another potential user for this frankly amazing bag that few of us seem to acknowledge so far—the world's most fashionable men. Da, da, daaaa….Okay, maybe not so dramatic. After all, man bags are a thing now.
Plus, it's not like Saint Laurent doesn't have a section under "Men" titled "Sac de Jour", it does. However, my first thought upon encountering it was, "It does? Why don't I see any guy carrying it around?". Because the SDJ in my opinion couldn't have been a more gender neutral bag all along: its handle drop and proportions are perfect for busy guys on the go to tote around or sling over the shoulders without looking the least bit effeminate. That opinion though doesn't seem to be shared by many, as the search result for "Sac de Jour Men" on Google brought out a few measly faceless photos of men on Farfetch carrying it. Only after surfing the Internet for quite an exhausting while did I find that the K-pop singer Kim Jaejoong has been pictured carrying the croc embossed version of the SDJ.
In my opinion, it looks stunning. This version simply elevates one of his down to earth pastel jumper and jeans looks, while at the same time, it perfectly complements his dressy leather jacket airport attire as well. Needless to say, these photos have merely strengthened my desire to own one some day, but also reinforces my intrigue – why is the men's Sac de Jour so…non-existent?
I could come up with hundreds of reasons why it's THE designer bag anybody should own, but let's start with the below:
1. Its sleek and urban lines, unlike its so-called Mother bag, the Birkin, gives off an extremely youthful and active ambience that is difficult to find in any other form of man-bags except backpacks, and backpacks are nowhere near as convenient as the SDJ.
2. It's great for work and the size options are convenient enough to comfortably fit your 15″ laptop or even work as a gym bag if you unsnap the central pouch.
3. It's ideal to stay organized – I can literally imagine myself putting my laptop in one compartment, my folders and documents in another and my wallet, phone and keys in the pouch and setting off to college looking undeniably functional.
4. It comes with an adjustable shoulder strap, which is hard to argue against.
5. There are plenty of color and texture options too. My personal favorites? Kim Jaejoong's croc version or this stunning tan version I found on Nordstrom (it's sold out unfortunately) that's more of a rich honey tone, which I can imagine using with literally each and every outfit I wear.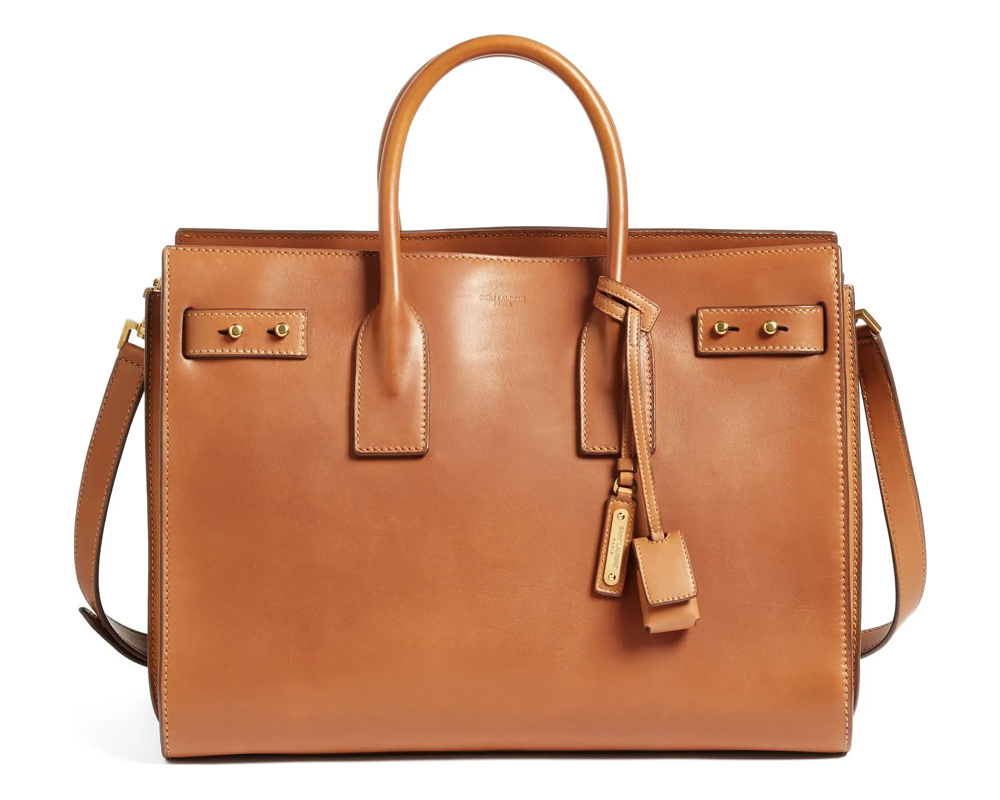 6. The price point is so much better than any of its counterparts – from Prada to Mont Blanc and Tom Ford, no other luxury brand offers as many options and sizes to choose from without resorting to some form of Hermès. Because apparently, Hermès has everything.
7. If you want to take the pre-owned route, in most consignment stores and resellers, the SDJ holds at least 50% of its value and in the majority of cases, more than that figure. Not a bad investment for a bag that you'd be using everyday out in the real world.
I could go on longer, but you probably get it. The thing is, I feel that the SDJ is seriously under-appreciated by men. Or it could be that there are way too many female celebrities captured toting this bag that men might want to steer clear of it. Guess what, even the Saint Laurent website does not provide any photo of men carrying it.
So I think it's time us men take a good look at the SDJ before negating it as a women's object and appreciate the clean, masculine lines of the bag as well as the countless color selections that can cater to virtually anyone's taste on the planet, right down from the Kanye Wests and the George Clooneys to the K-Pop stars of the world
As Kaitlin says, there's an SDJ for everyone.