Hermès doesn't reinvent itself; Hermès is Hermès. And why would it need to be anything else? The French ultra-luxury powerhouse sells as many bags as it can manufacture under its own strict guidelines for artisan skill and training, and although fashion does require constantly predicting and adapting the future as best you can before it arrives, there's little reason to believe Hermès needs to do much more than what it's already doing, at least for now. And the brand seems to agree, based on the gently artistic modernity that permeated the Hermès Resort 2018 show in Paris.
The bags, shoes and accessories in the show struck me as things a wealthy woman might wear to an art auction, which is probably bang-on for the type of woman who makes up a significant portion of the market for the brand's wares. That look was especially clear in the show's Birkins and Kellys, which were banded in multicolor stripes or blocked with contrasting squares, respectively. On the Birkins, the borders gave the bags and almost one-dimensional perspective trick at some angles, like the models were paper dolls carrying paper bags.
The runway show also included at least one notable new bag: an accordion-gusset flap bag, affixed with a rounded-H closure that's new for the brand. Check out those bags and more below.
[Photos via Vogue Runway]
1 / 17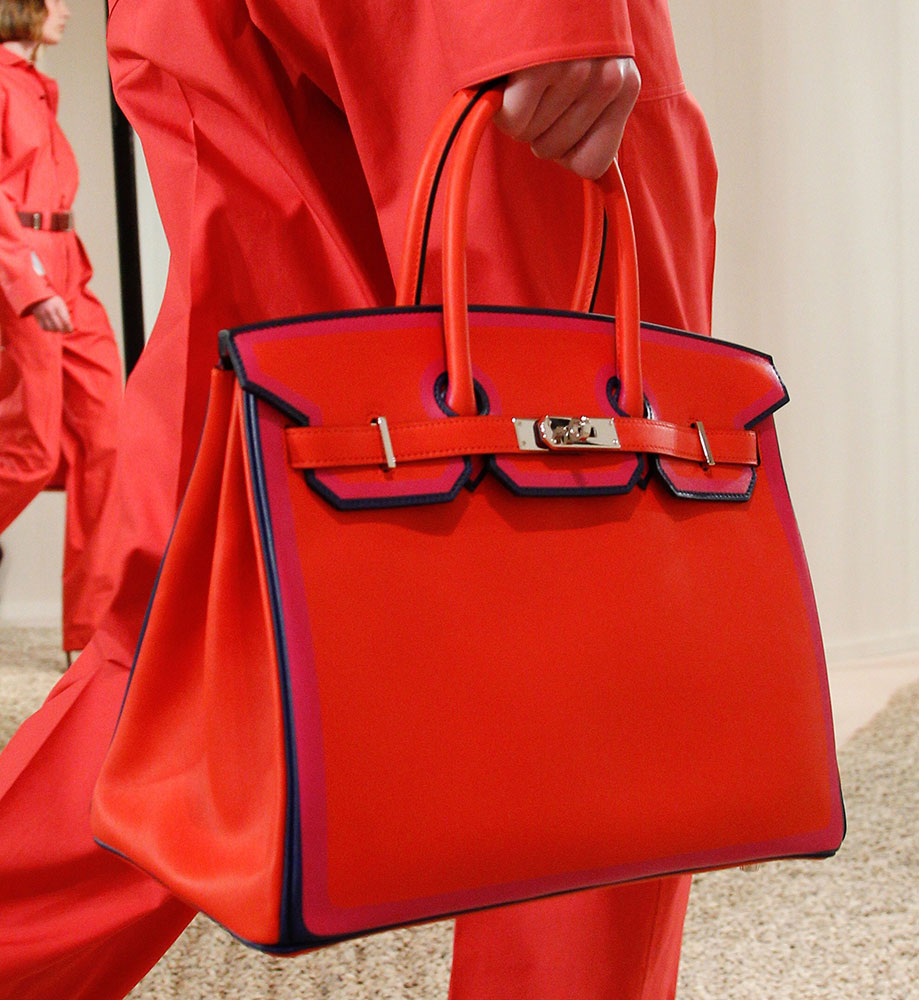 2 / 17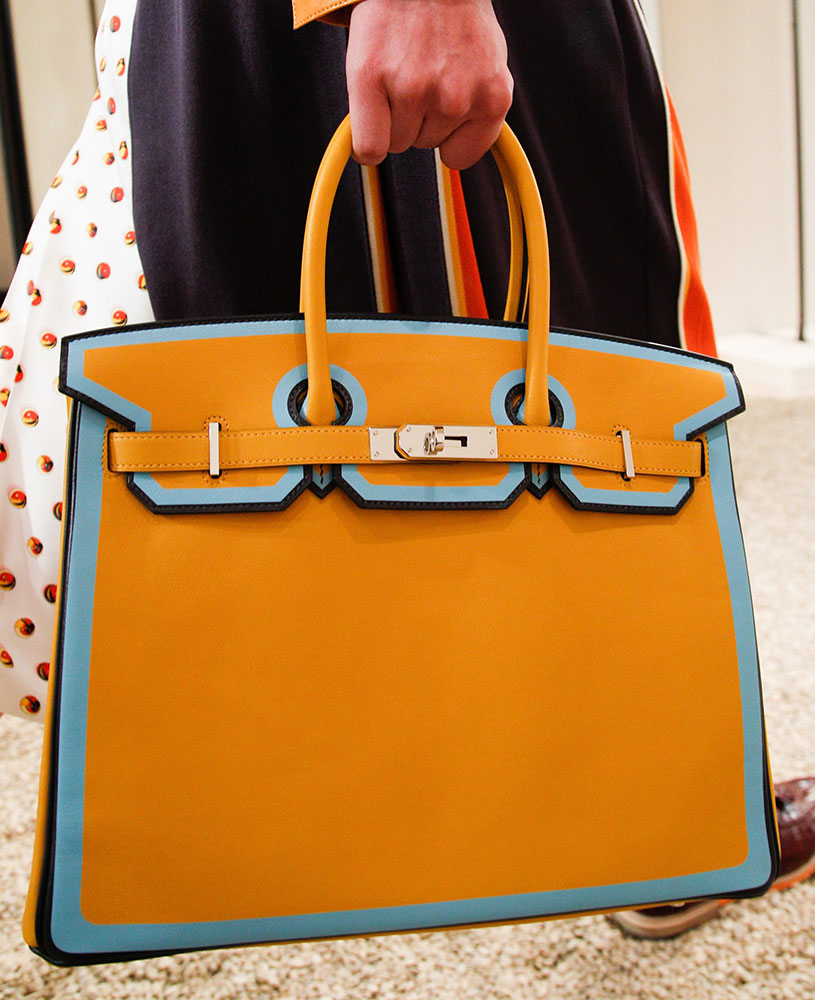 3 / 17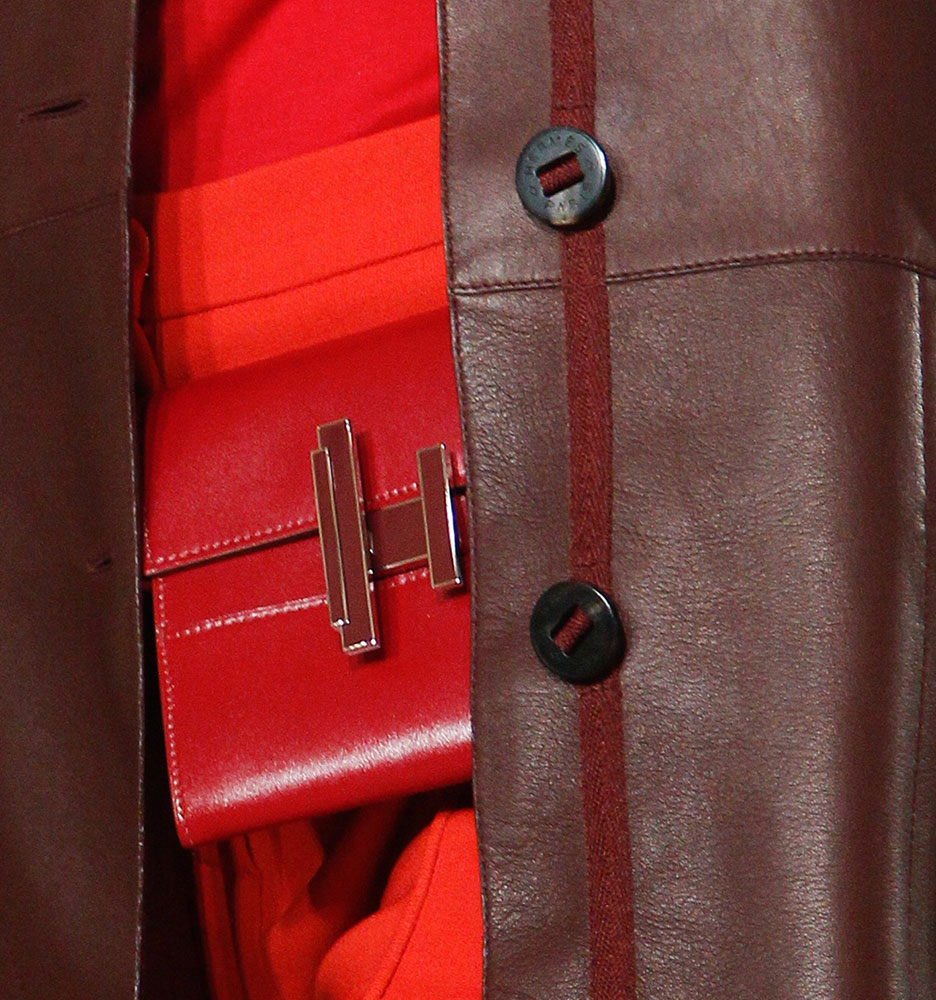 4 / 17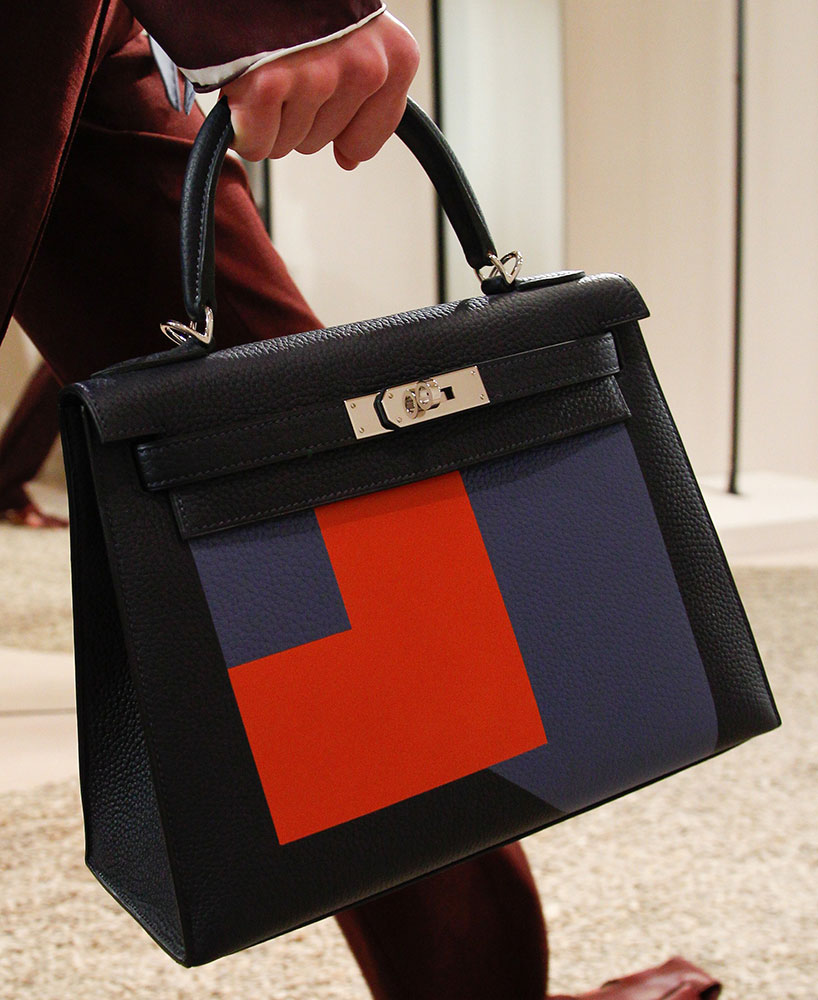 5 / 17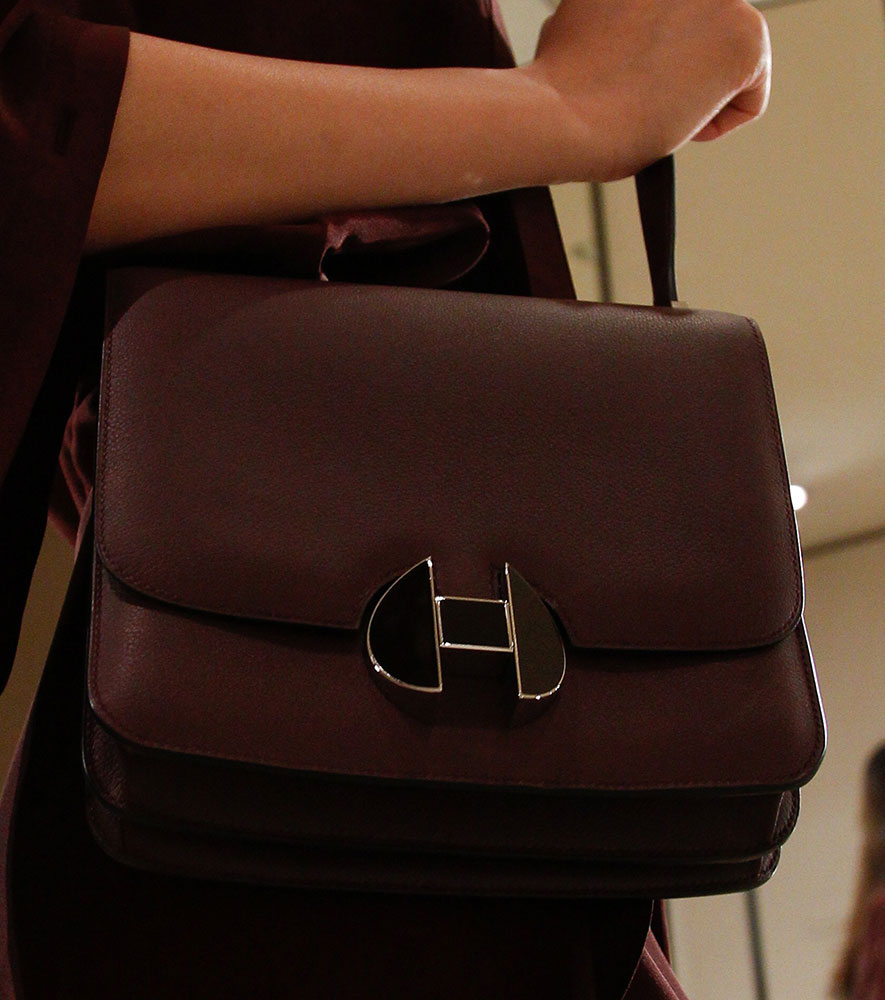 6 / 17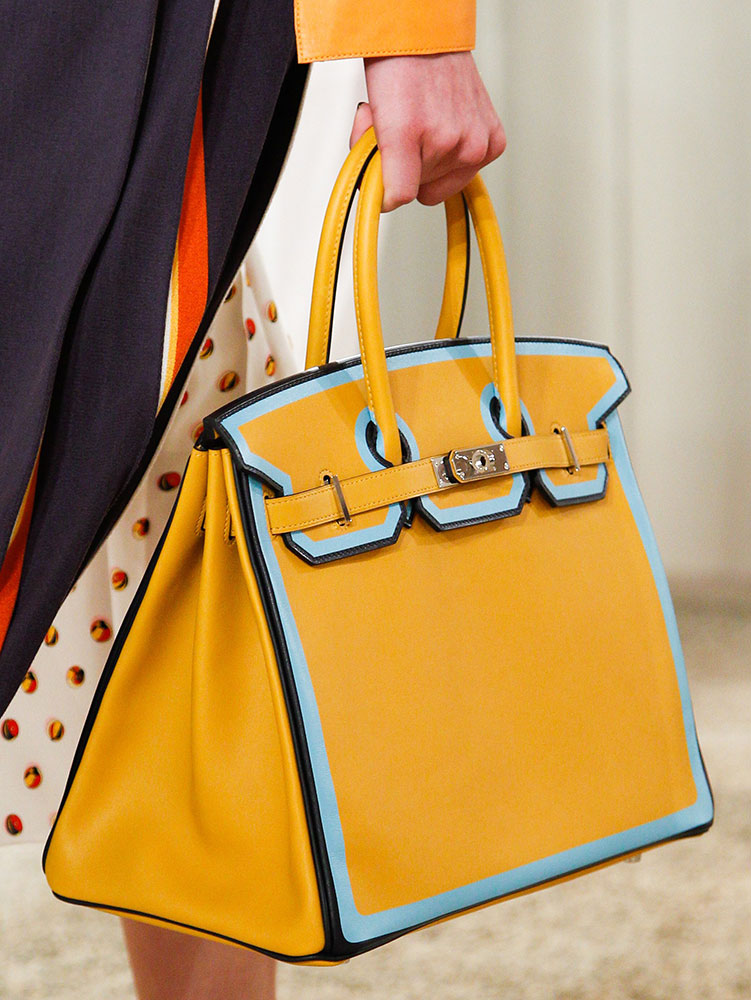 7 / 17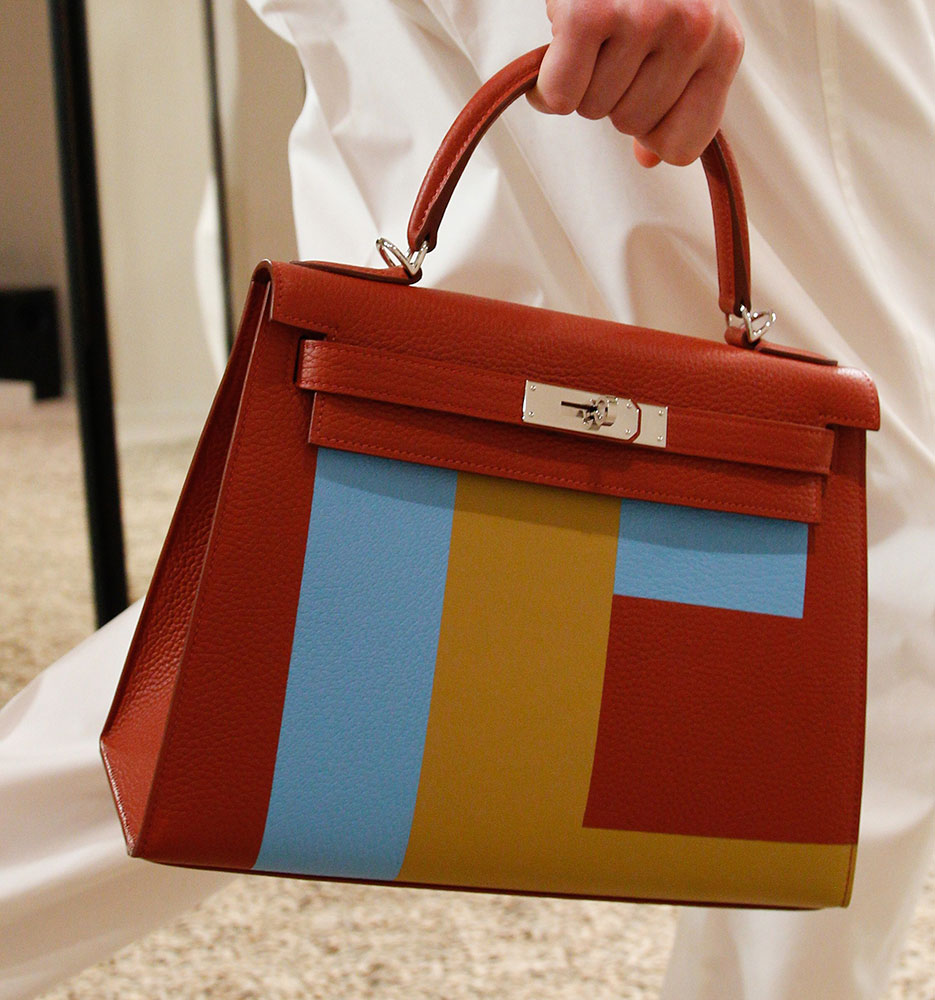 8 / 17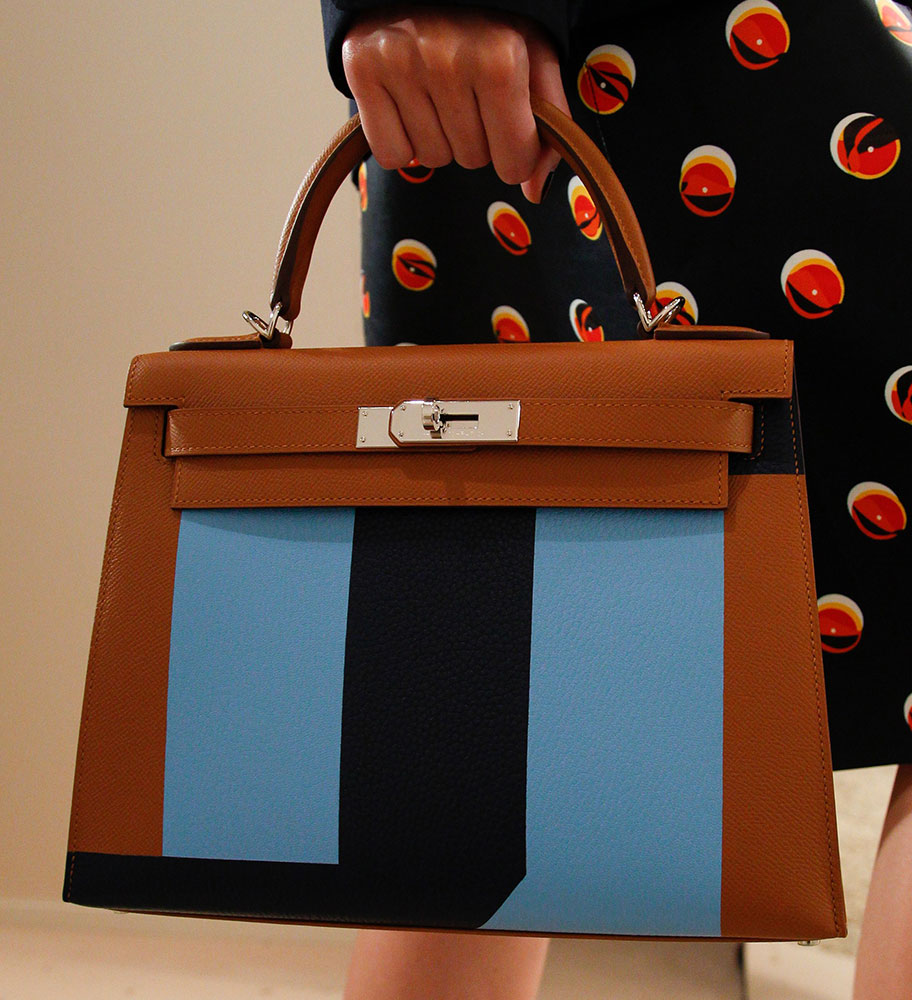 9 / 17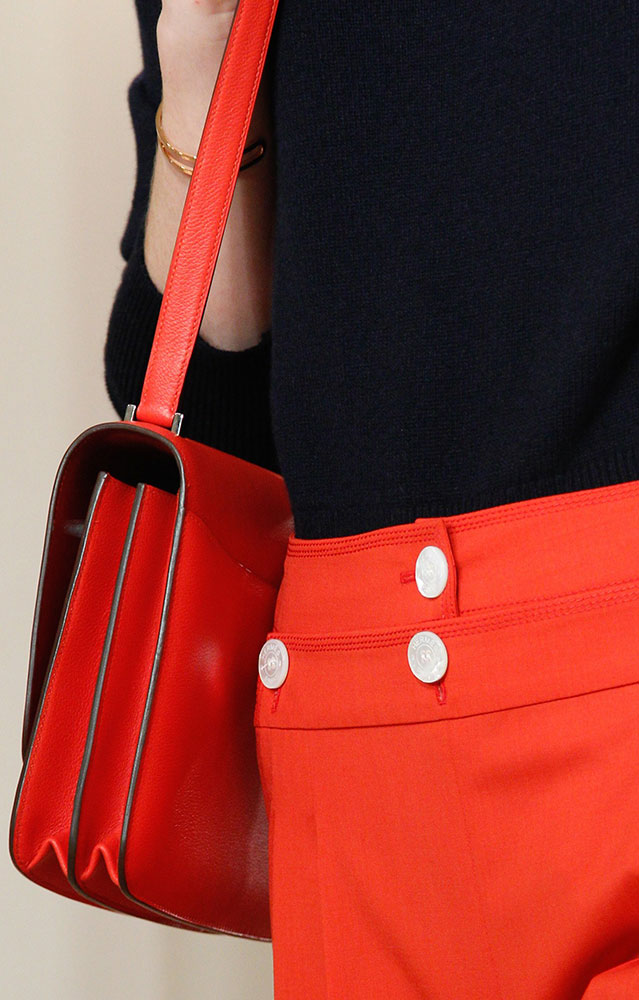 10 / 17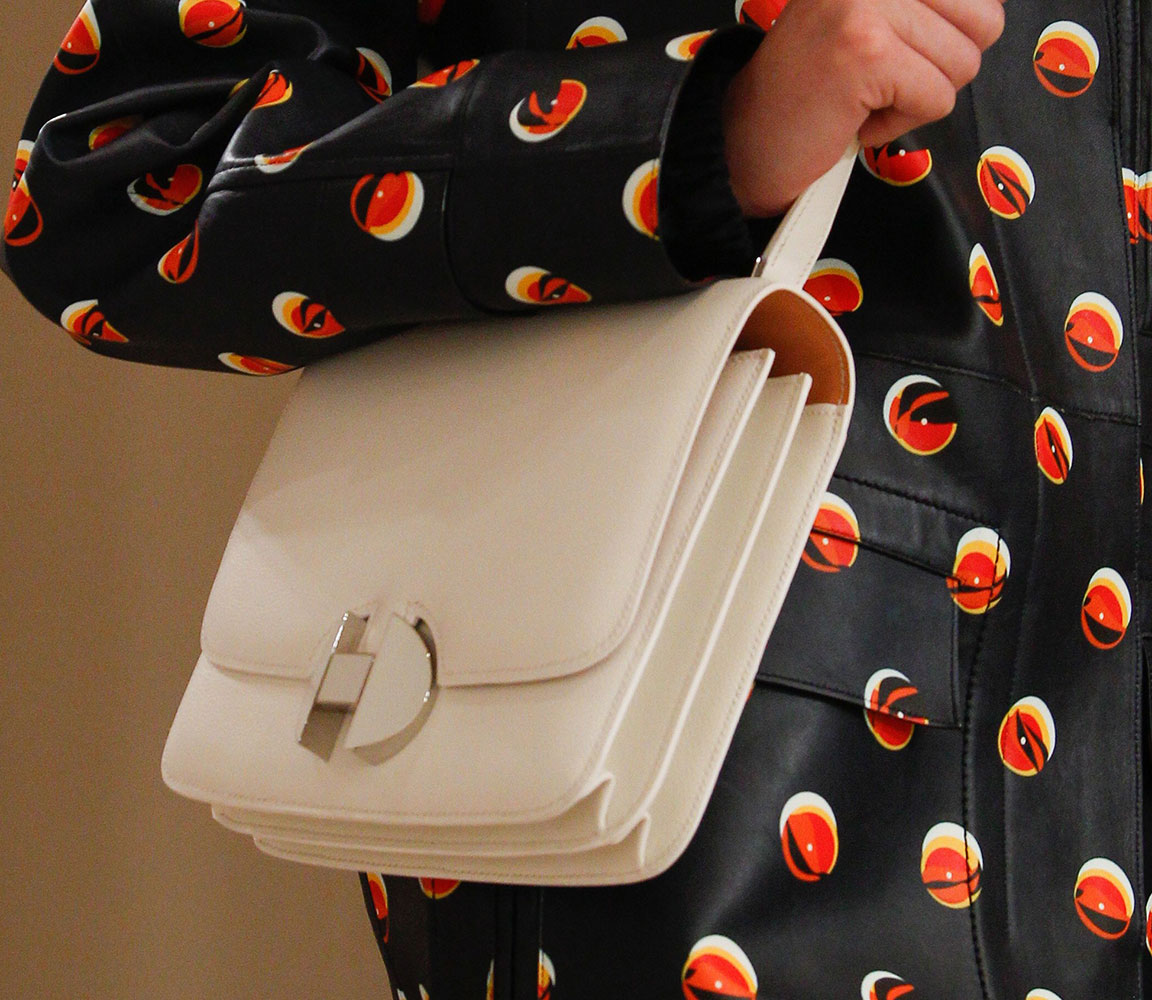 11 / 17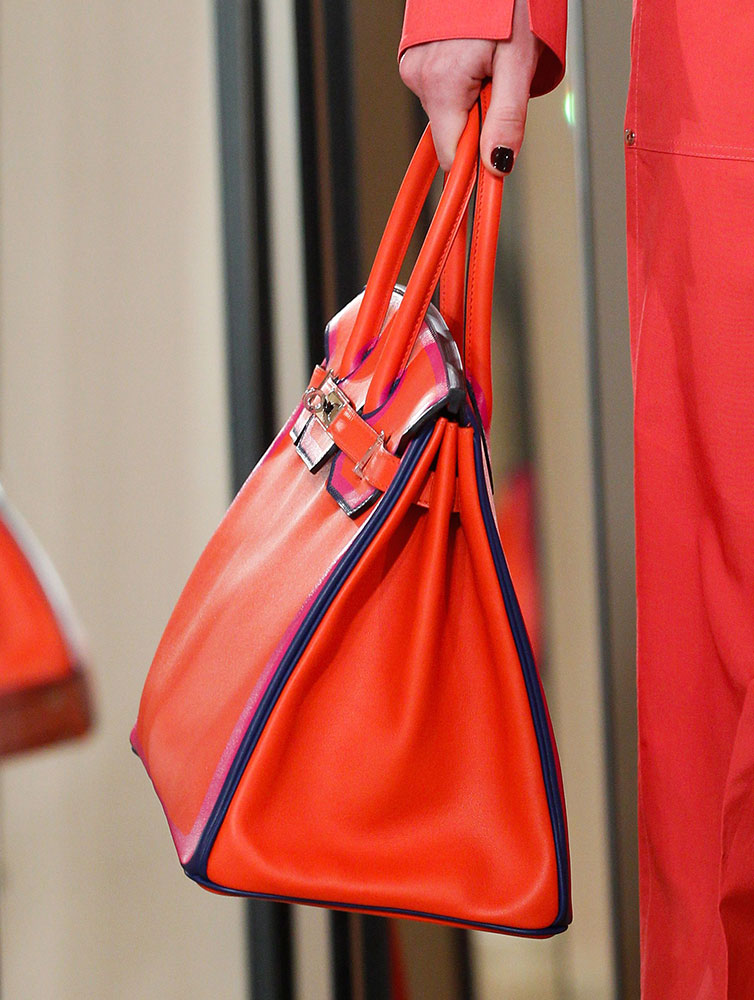 12 / 17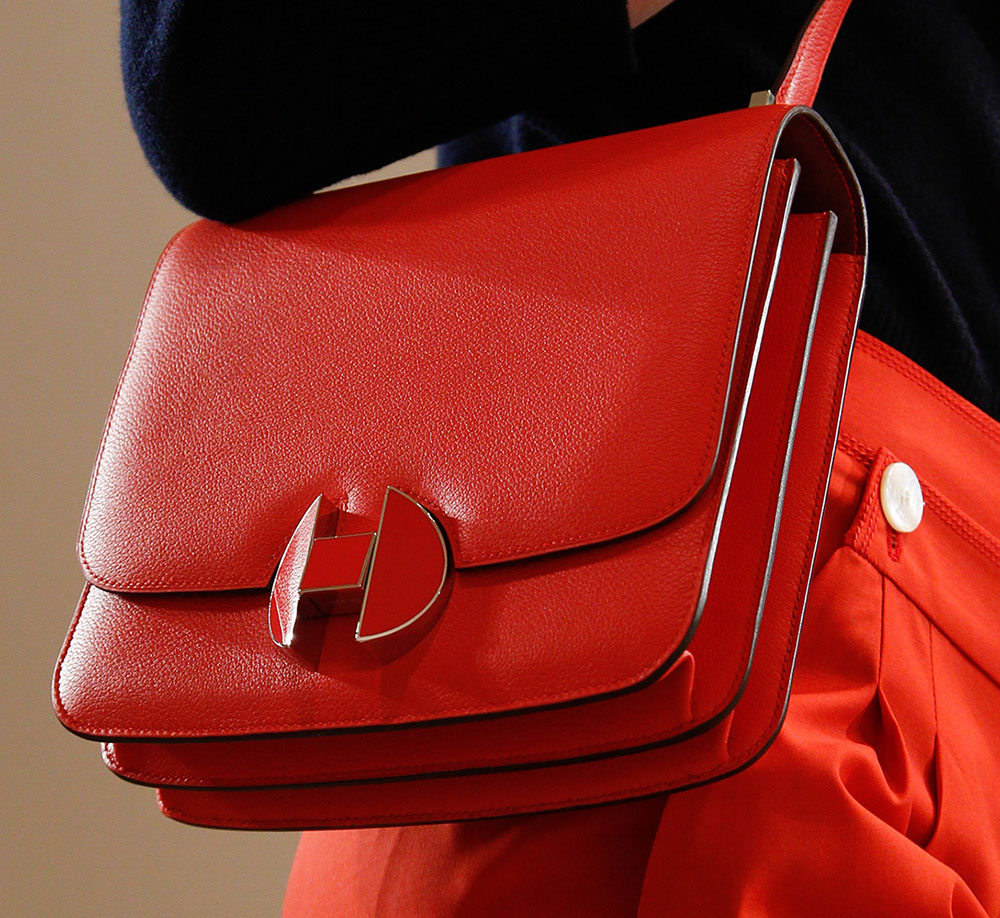 13 / 17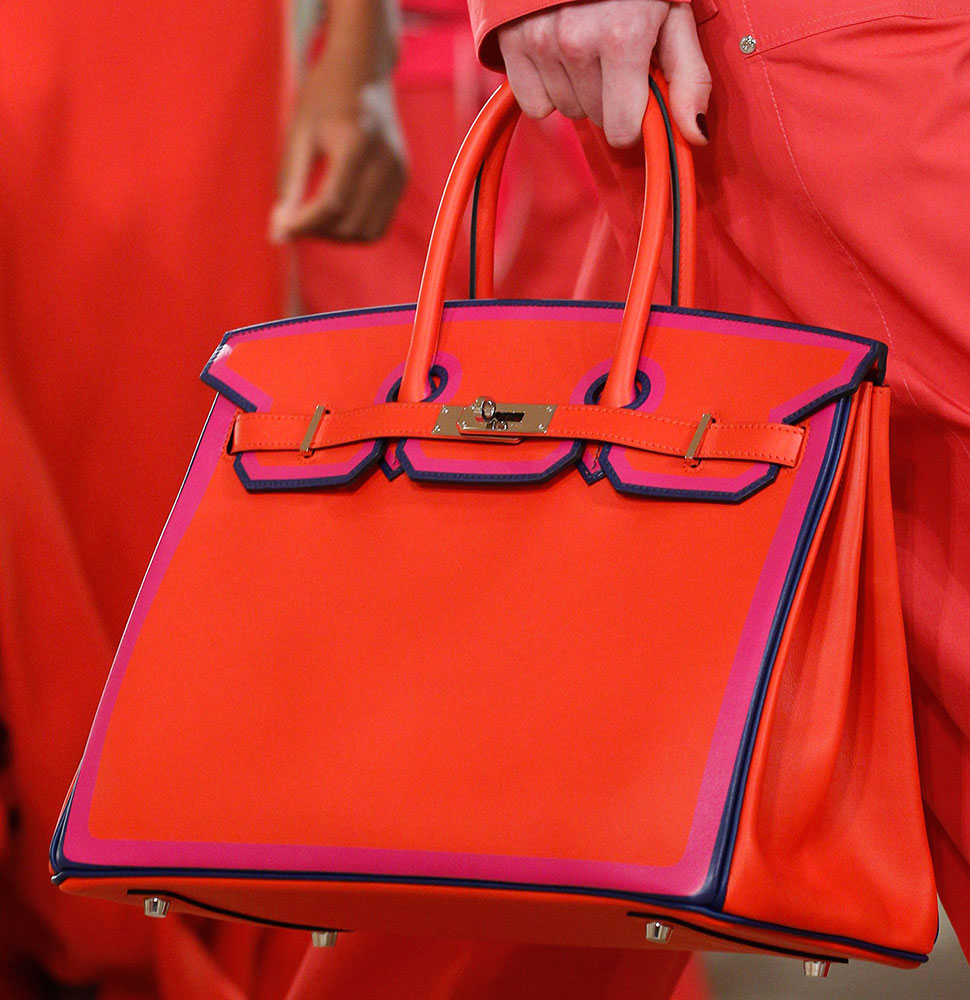 14 / 17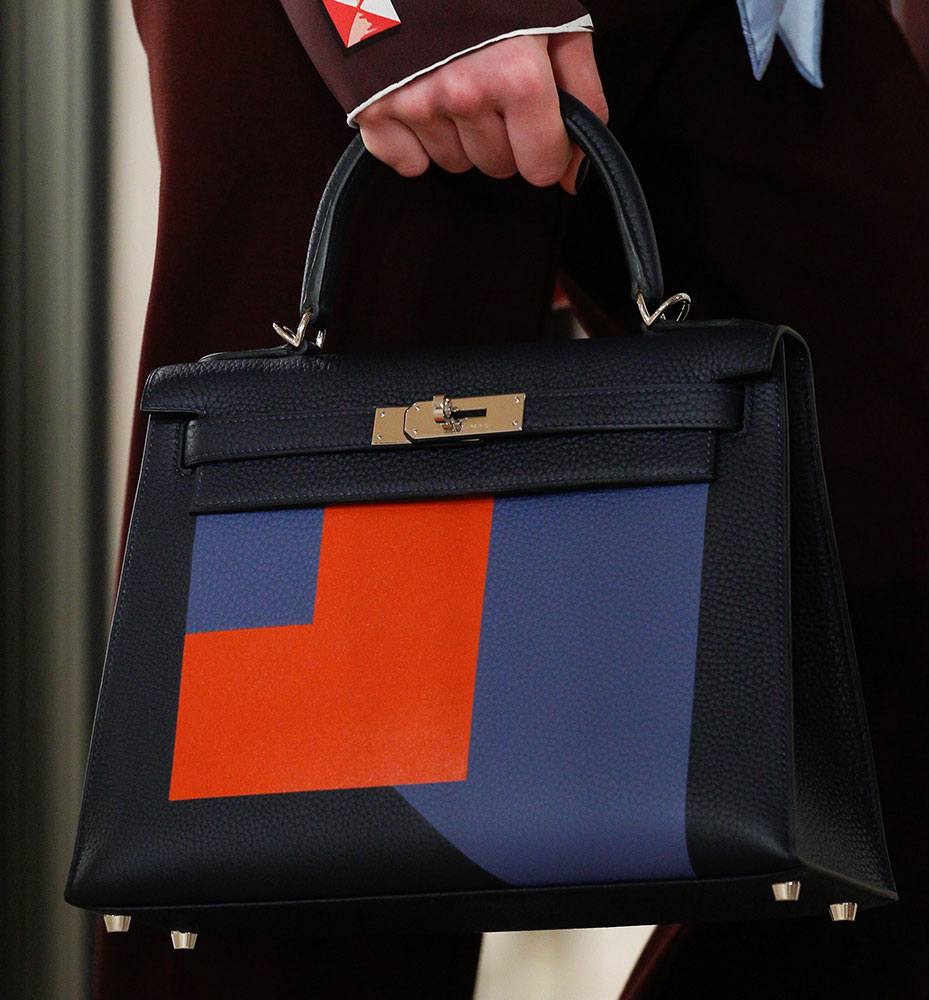 15 / 17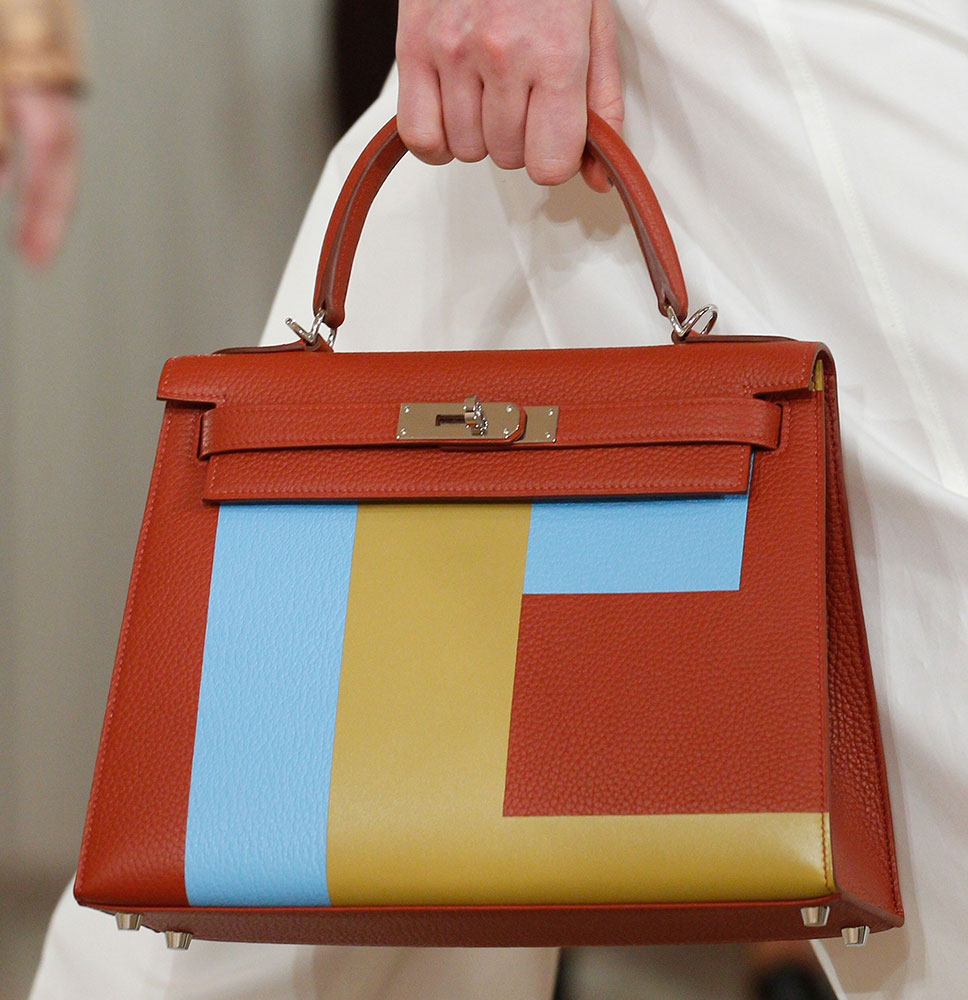 16 / 17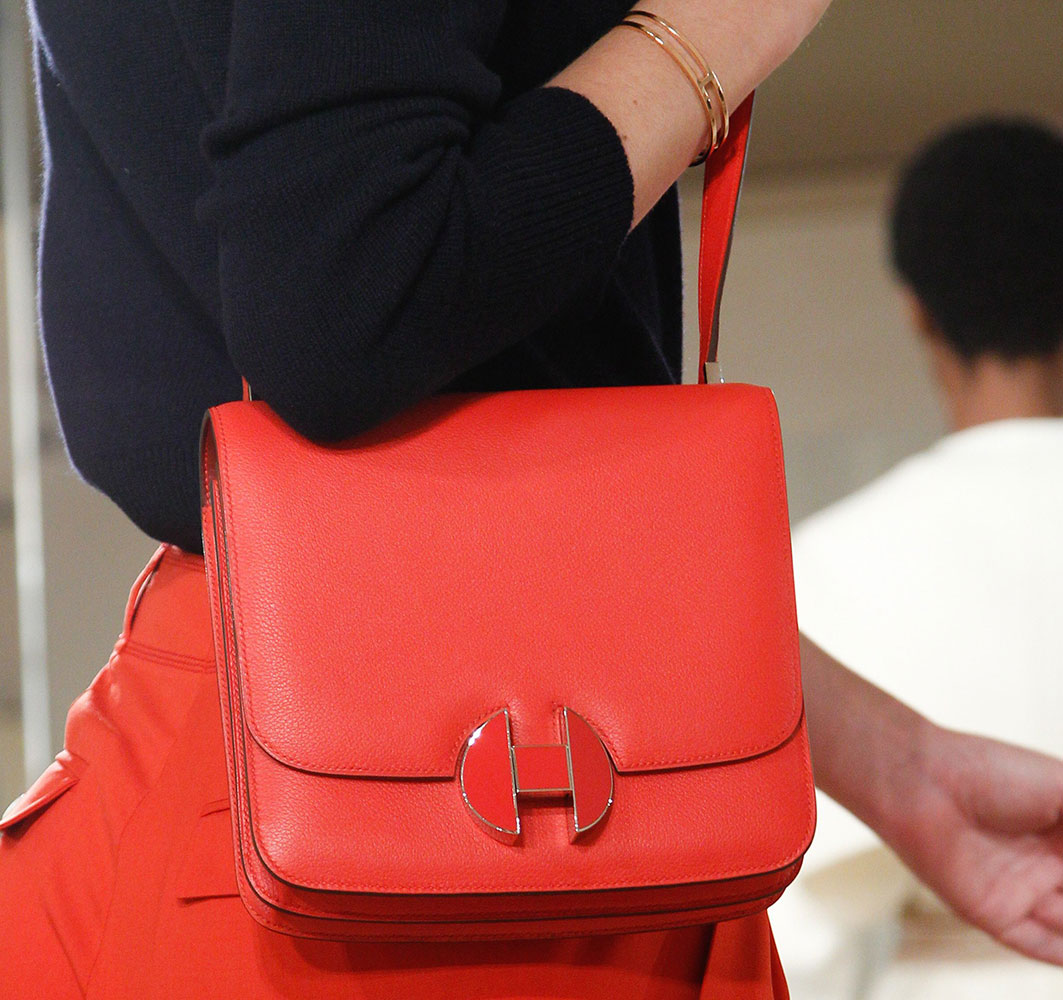 17 / 17