Gucci always hits it out of the park, and the brand's latest line only proves what a tremendous run Gucci has been on with its handbags. I carry my Bamboo Shopper so often that it's one of my most-used bags, and after the release of the Jackie Soft Bags, I was hooked as well. The next must-have from Gucci is Lady Web, which takes inspiration from Gucci's vintage style and gives it a modern twist.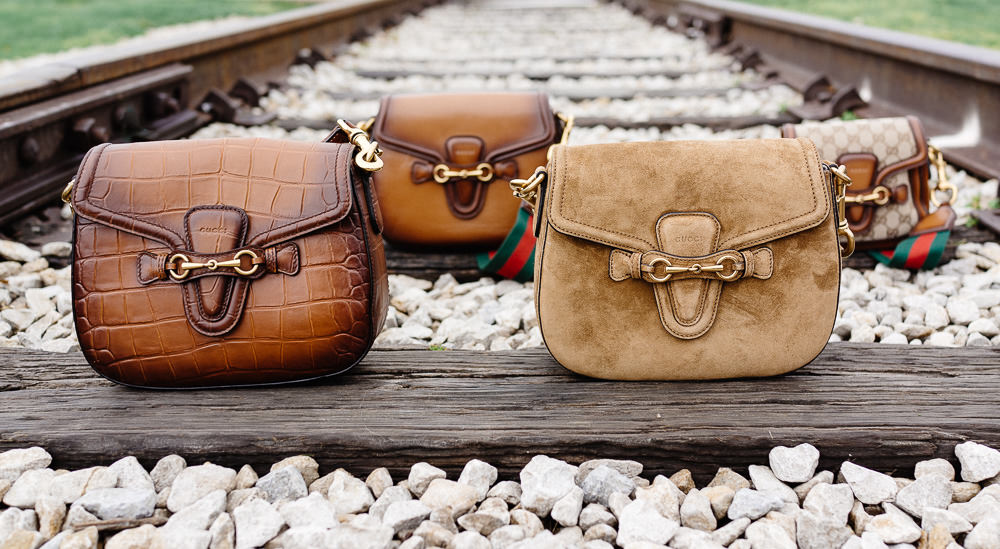 The Gucci Lady Web bags all come with two straps, one with the iconic tricolor Gucci webbing and the other in a material that matches the bag itself, either suede or leather. For the body of the bag, there are options of suede, original GG canvas, brown hand-stained leather, python and crocodile, most of which come in several sizes. Lady Web beautifully combines the brand's chic past with the glorious present in a way that is gorgeously, unmistakably Gucci.
I immediately felt the lust for this collection, and it's a feeling I've become so accustomed to with Gucci. My style has always been more laid-back, but that doesn't mean I don't want a classic handbag that fits my personal aesthetic. Lady Web powerfully melds the idea of a casual bag with timeless design, much of which comes from the unexpected canvas strap option. It's a casual note that balances the bag's structured, elegant body.
The body of the bag integrates a small horsebit, which is iconic to the brand, on top of a small flap to secure the bag itself. Because of the structure of the bag, it's easy to access whatever you put inside, which is something near and dear to any bag lover's heart. It's big enough to carry whatever you may need, but it's not cumbersome to wear or difficult to organize.
Each of these bags echoes seventies glamour, and it's the interchangeable shoulder straps that immediately change this bag's look. From day-to-day wear to dressing it up a little more, this bag fits into each category and everyone's style. I'm so incredibly drawn to these bags, and after using them for a few days, I'm even more confident in telling you this is a style each and every one of you would love. Gucci found its niche in the premium designer space and continues to grow its brand loyalty and following, starting with me. Prices for Lady Web range from $1,650 for canvas to $18,000 for crocodile, and you can shop the collection via Gucci.