In another life, I was a big bag addict.
Like most big bag devotees, I carried anything, and everything that I needed or could possibly need for a day out—or more! In many cases, my bag could easily double as an overnight bag, and looking back at who I was then, it's amazing that I've transitioned so far to the other side of the spectrum.
For some of us, the big bag resurgence might just end up being another unnecessary temptation. One that we need to constantly remind ourselves we don't really *need*, but for people who carry laptops or files, or those who carry a kid on their hips and want a purse that can double as their baby bag, this revival is surely positive.
The Big Bag, Reinvented
The big bag resurgence was off to a slow start before the pandemic, but in the last few seasons, the trend toward big bags has been moving much quicker. We've been talking about it a lot lately, but with each passing day, it's incredibly apparent that the big bag is indeed back big time. Just ask Zoe Kravitz!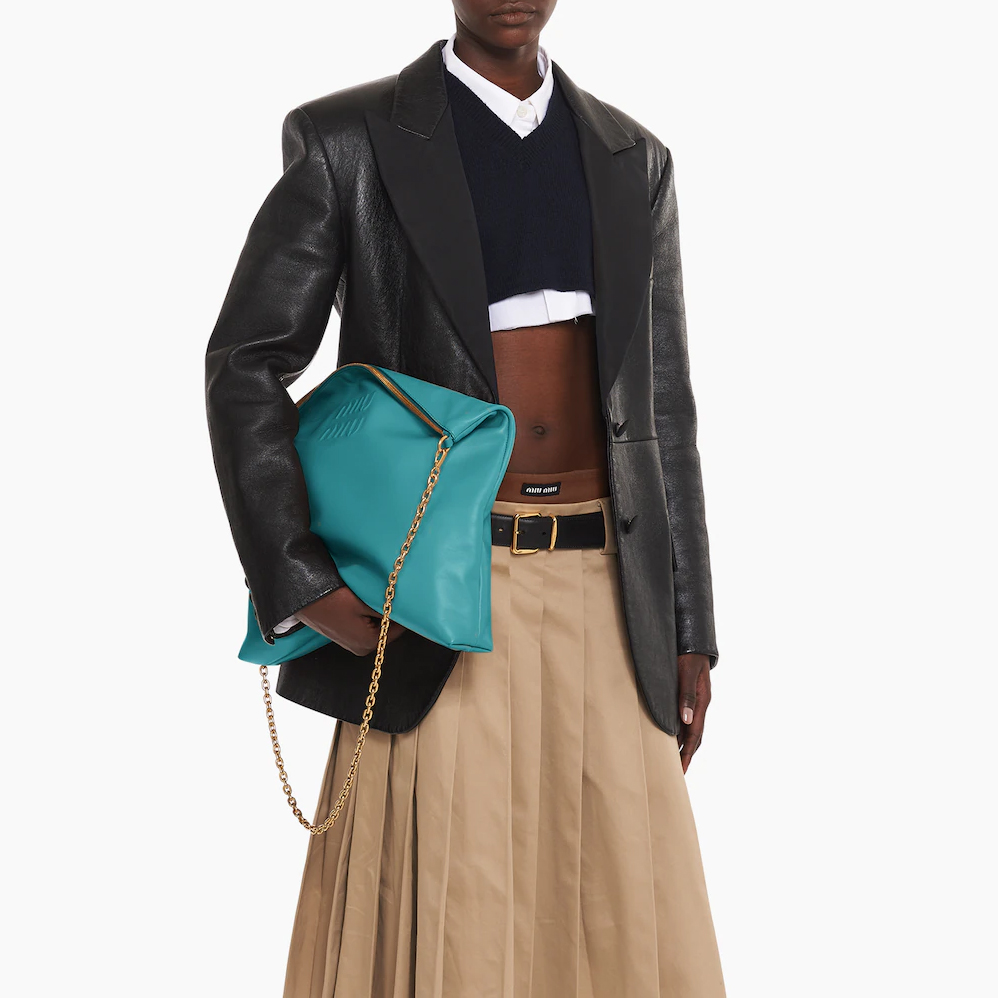 The traditional big bag gets a makeover this season, with elevated details and new proportions. The latest bag that fits the bill is from Miu Miu. The slouchy-chic tote is right on trend with this season's new crop of oversized bags. The large deconstructed tote is crafted of super-soft leather and features an embellished chain shoulder strap which elevates the look. An embossed Miu Miu logo adds a bit of personality without overwhelming the sleek shape. Lined in the brand's re-nylon, keeping the bag light in weight, the interior features one zippered pocket.
Miu Miu is currently having a major moment following its viral mini-skirt look, and because youth culture and Y2K fashion are having a resurgence. A go-to brand for no-fuss fashion girls, Miu Miu's new shoulder bag feels quintessentially Miu Miu while being right on-trend. Discover more now via Miu Miu.