In part I of this article, I explored the new and returning leather colors for Fall/Winter 2022. The next part is my favorite; putting together the silks and cashmeres of the season with the leather colors on offer!
Putting It Together
As the color family names seem to be more of an internal corporate matter at best – I am seeing family name letters on the scarf tags but no actual names anywhere, not even on the Hermès website – I have been attempting to group scarves together by the dominant color. This can be challenging, as there seems to be some overlap among color families, some color families seem to only have a few designs, and some scarves have a dominant color not seen among any color families beyond a minor accent. Therefore, I have just made my best guess with certain colorways.
That is to say, you can take my groupings with a grain of salt; although some color families are quite obvious, as with so much of Hermès, it's not entirely consistent (which, to me, makes it more interesting, as I love the occasional surprise). Regardless, I took examples of what appear to be certain color families and am offering some ideas for how to match them with the Autumn-Winter 2022 leather colors. Enjoy!
1. Cream – Blue – Green

This colorway generally has a cream or vanilla background with accent colors including medium blue and/or navy, along with yellow and often a soft green. The background calls to mind Craie and/or Nata, and will work with darker blues like Deep Blue, Bleu Indigo, and Caban, while there is also a bold primary like Rouge Casaque or Bleu France also with a touch of pastel like Vert Criquet or Rose Sakura.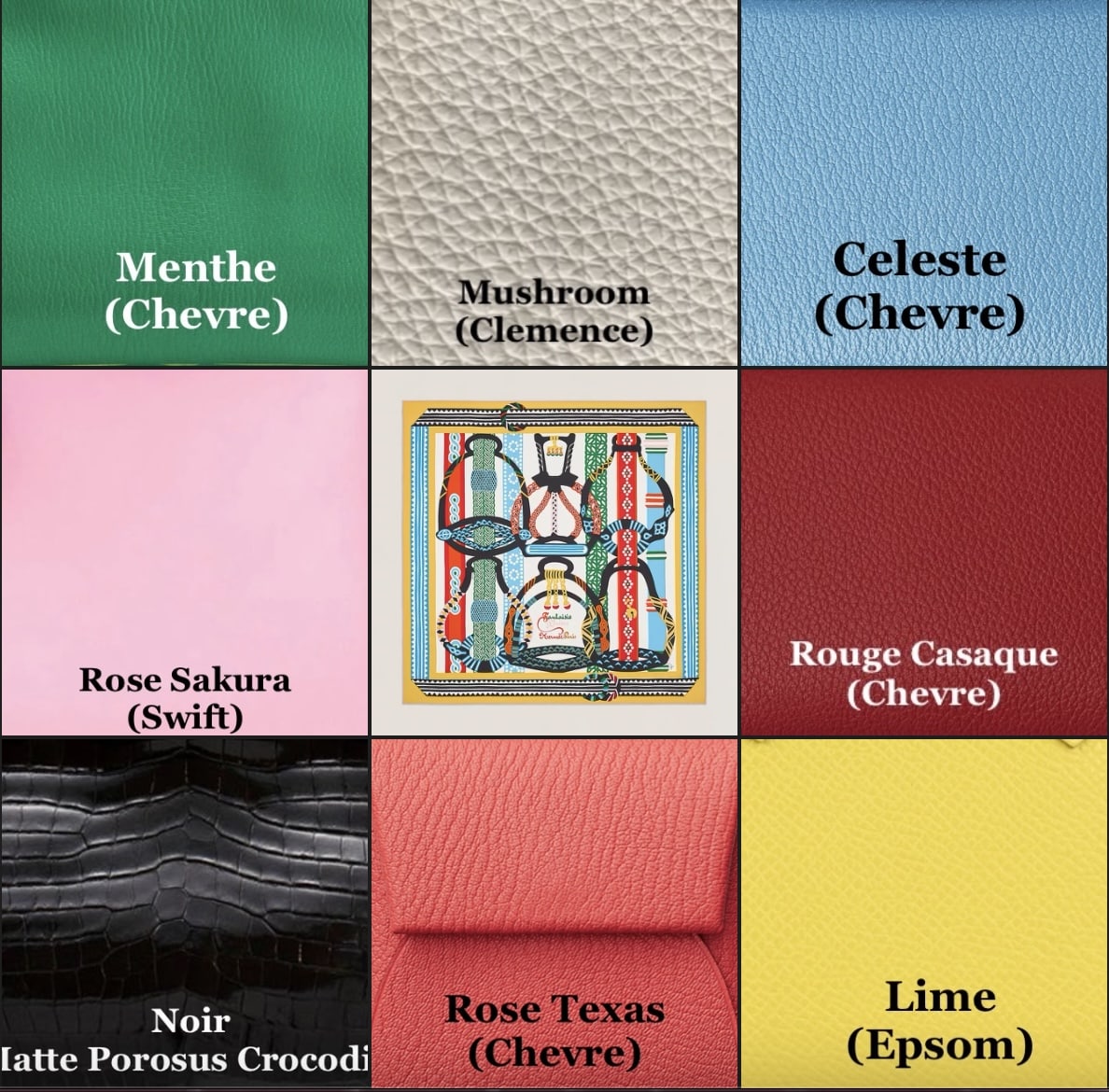 2. Aubergine – Navy – Pink

In this colorway Cassis is generally the overarching theme, and it's a good way to bring various pinks and purples into the colder seasons, paired with pastel greens and various shades of blue. This colorway is very versatile, and the first scarf in this section, En Liberte! has already proven to be a favorite among PurseForum scarf lovers.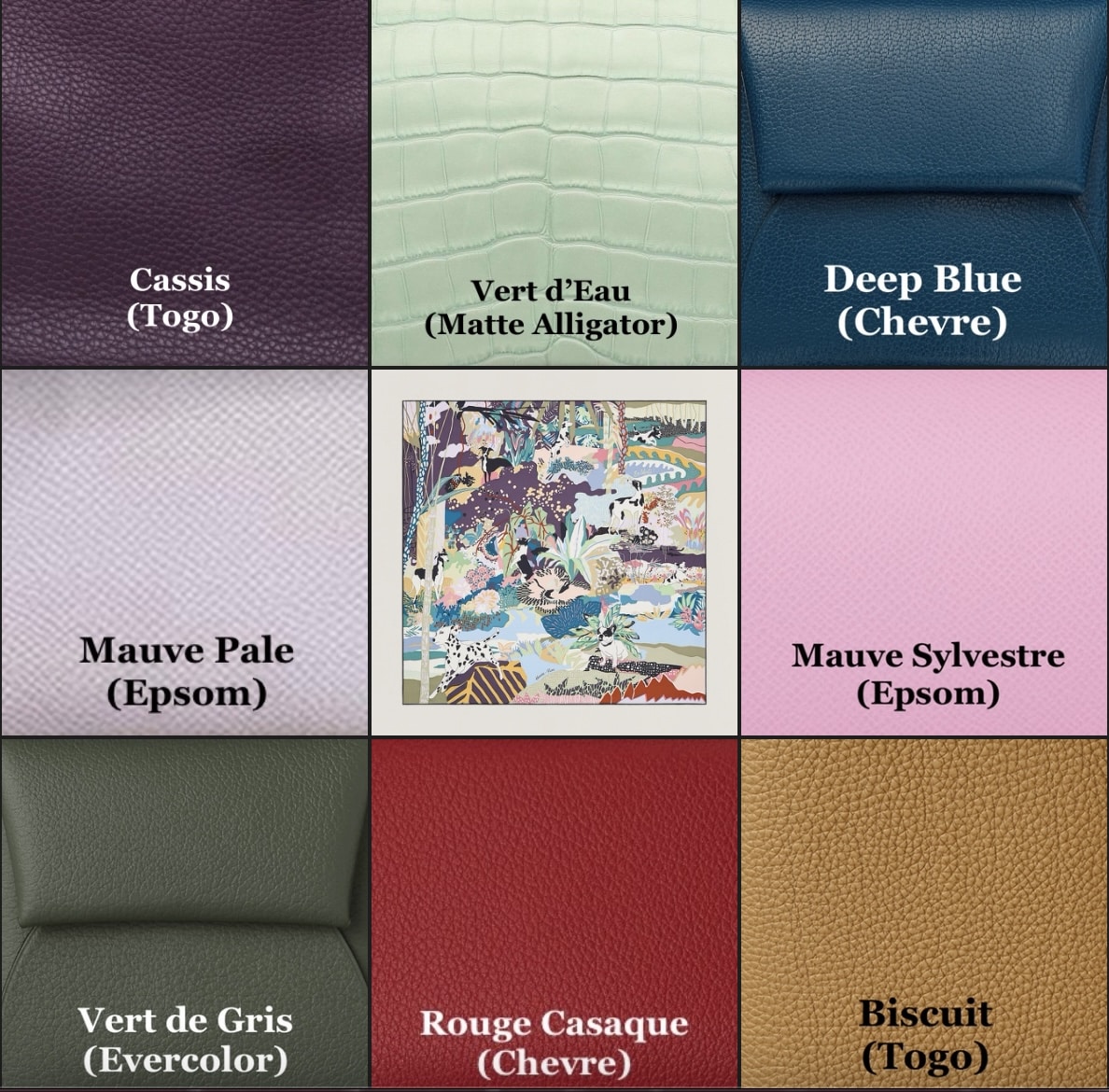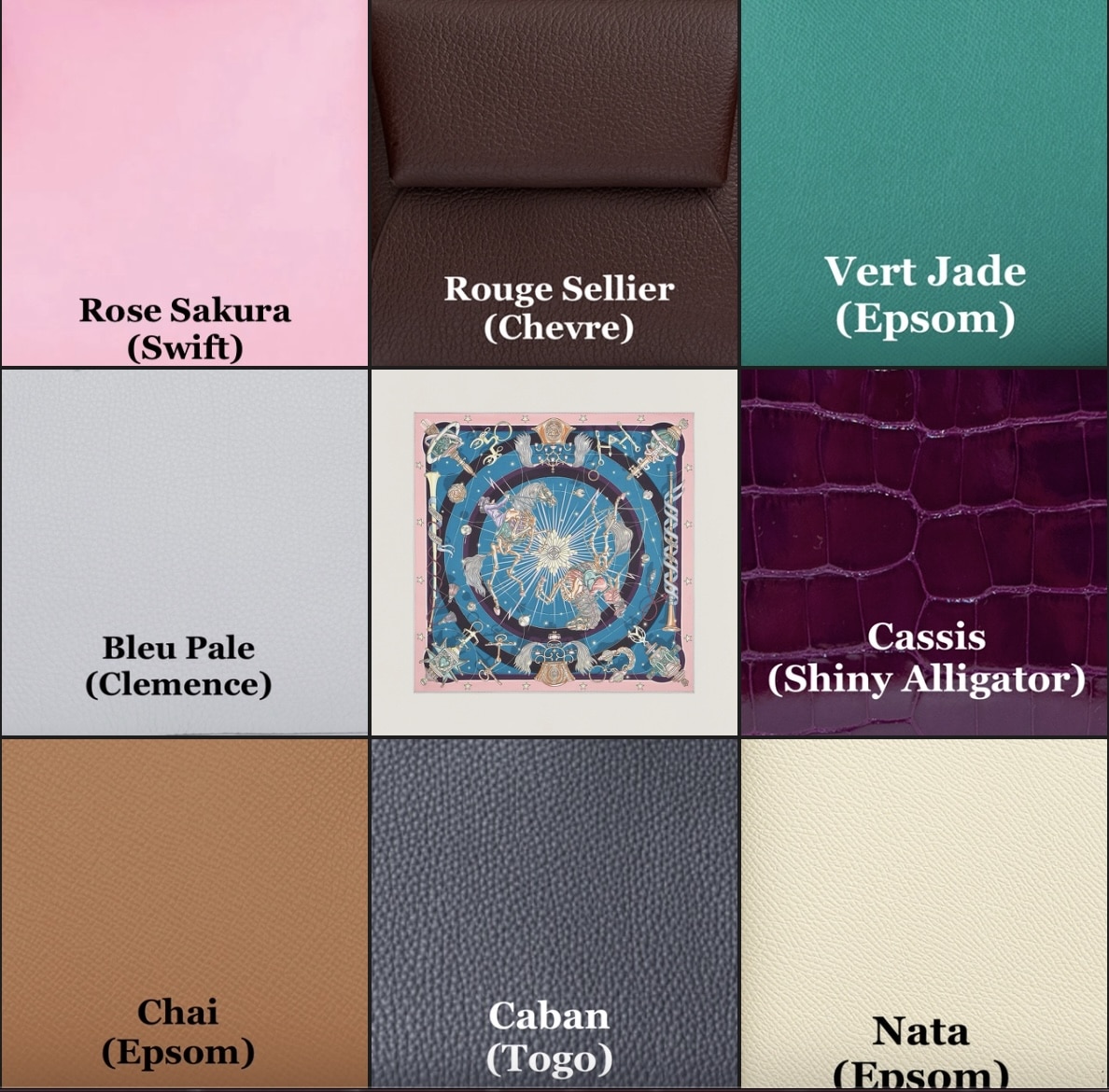 3. Fall Pastels

A rainbow of pastels grounded with gray and gold, these will be great for both sunny days and days that we wish were sunny.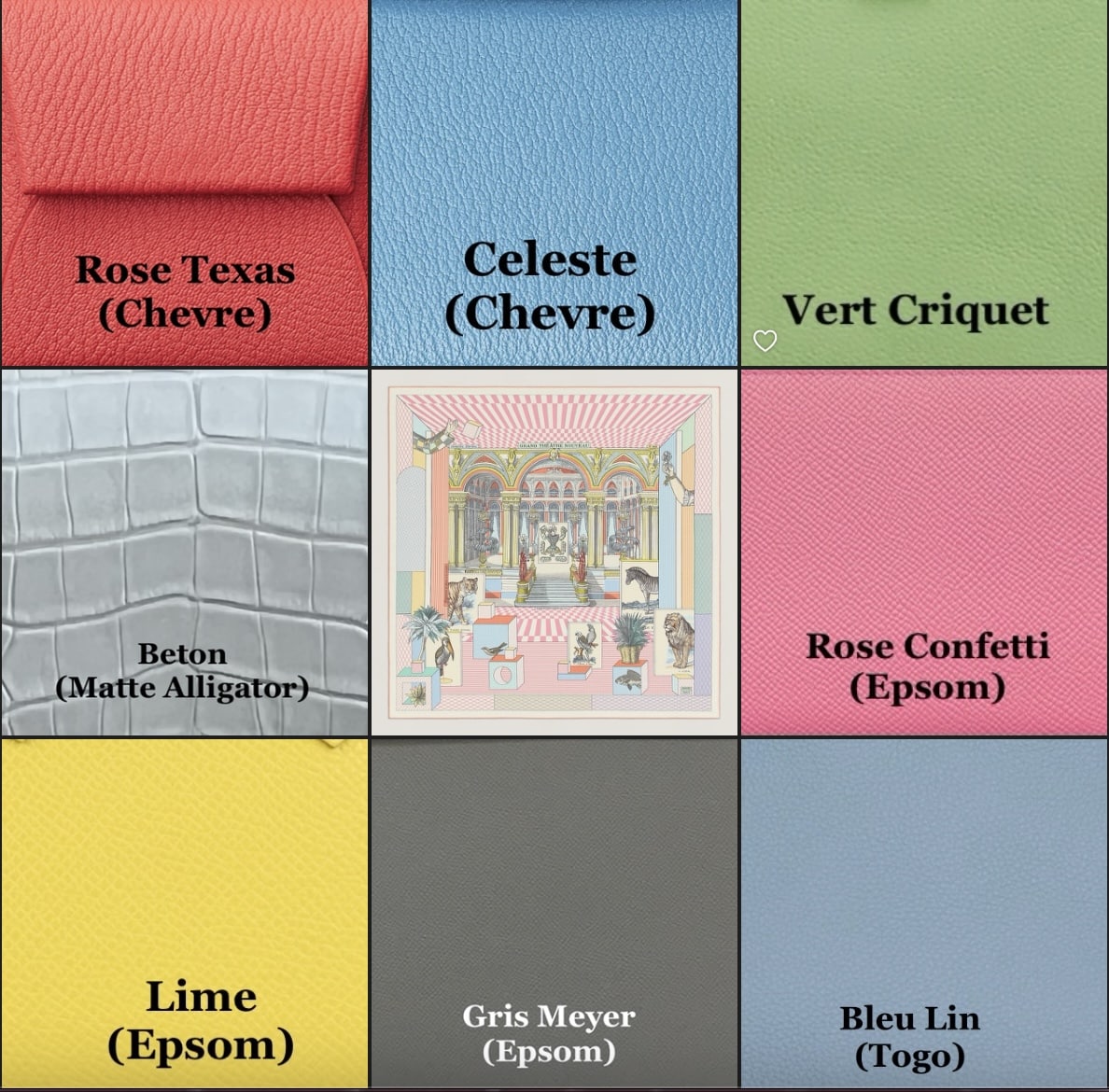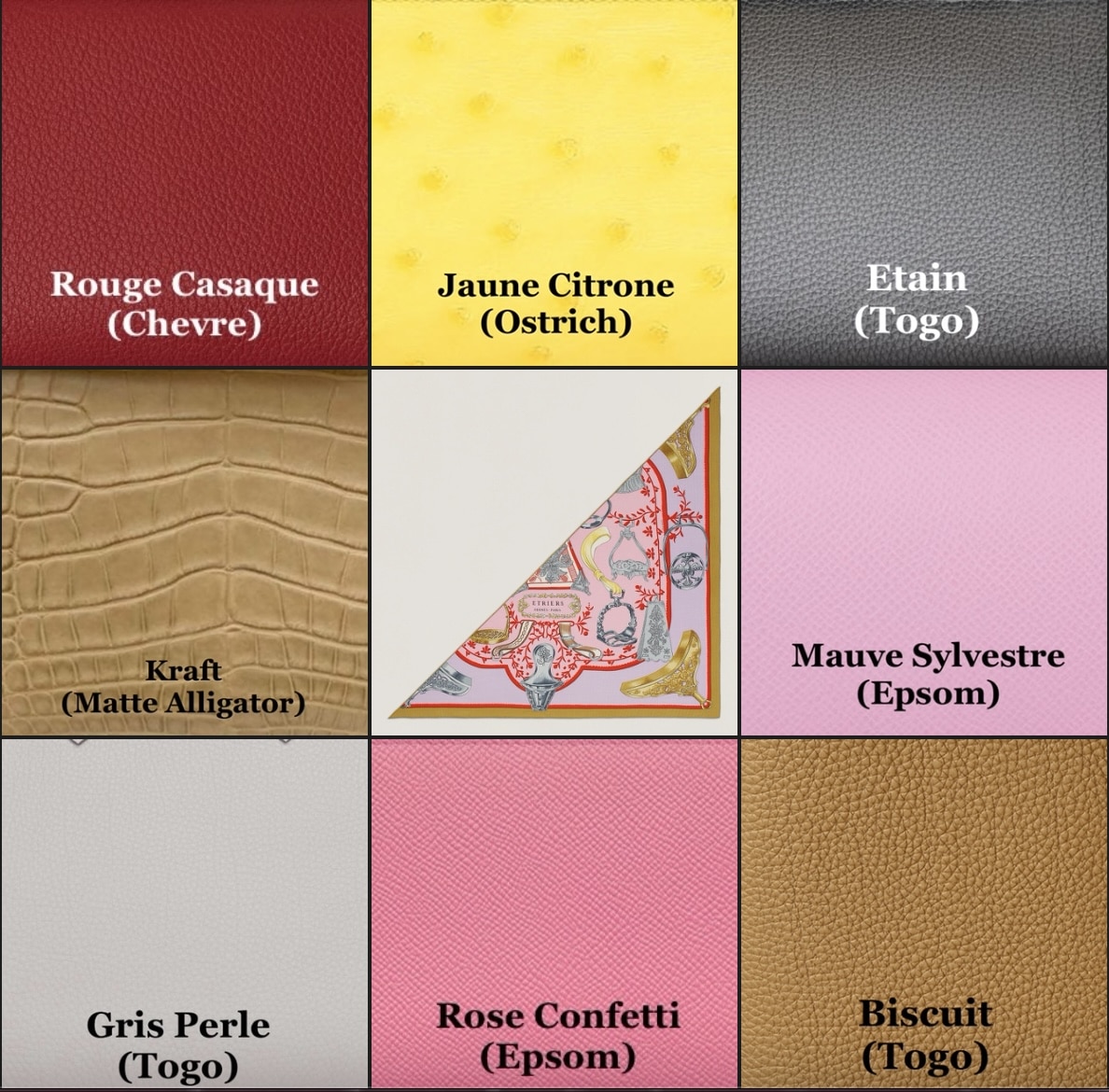 4. Red

This is definitely a red-based colorway, usually with blue and sometimes with green, again, made relevant for the season with dark neutrals like dark blue, gray, and black.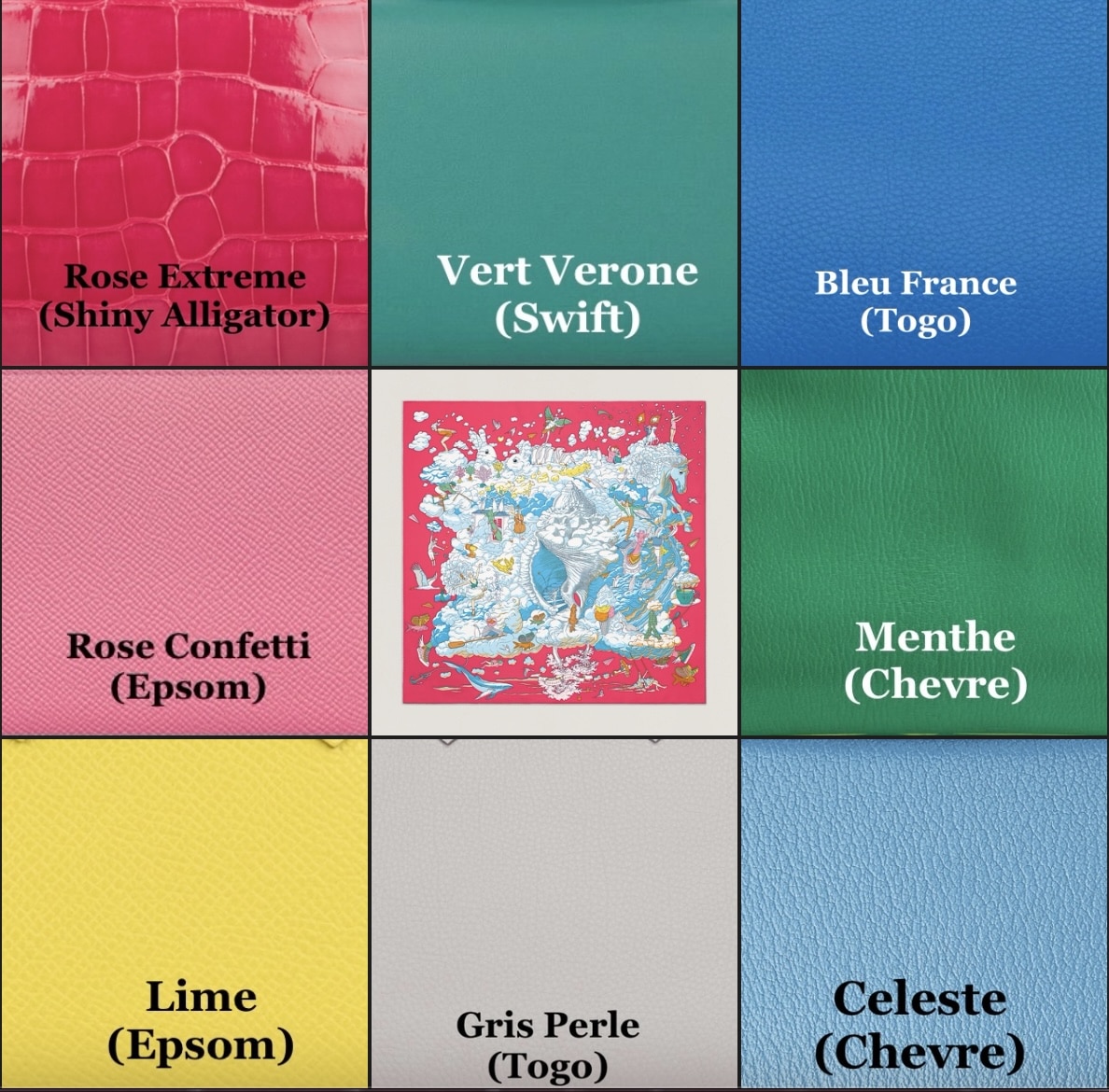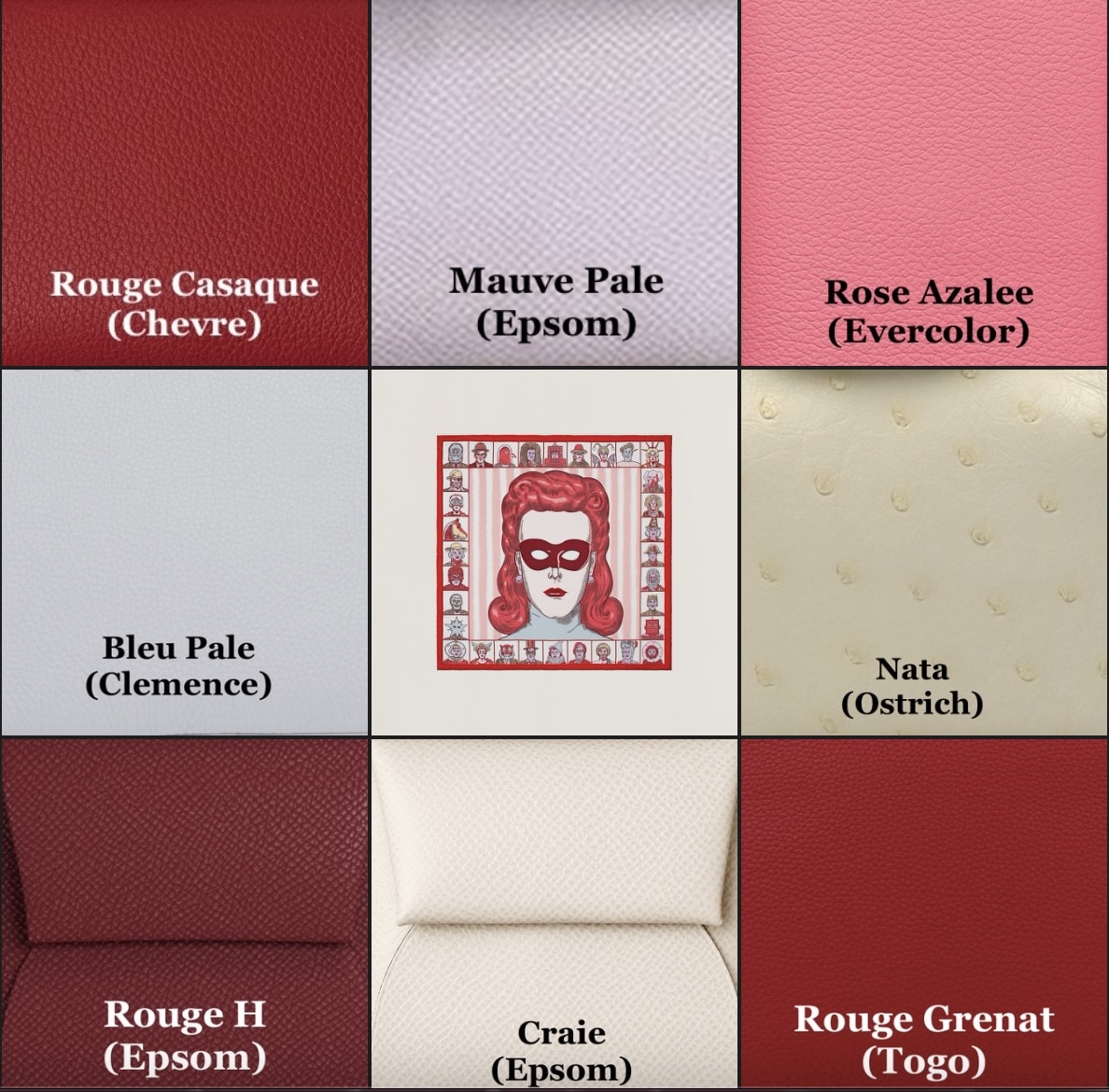 5. Coral – Pink – Red
A colorway of warm corals and reds, which at first seems to be more appropriate for summer; upon inspection, one sees touches of olive, gray, cassis, and brown-reds along with some balancing neutral shades.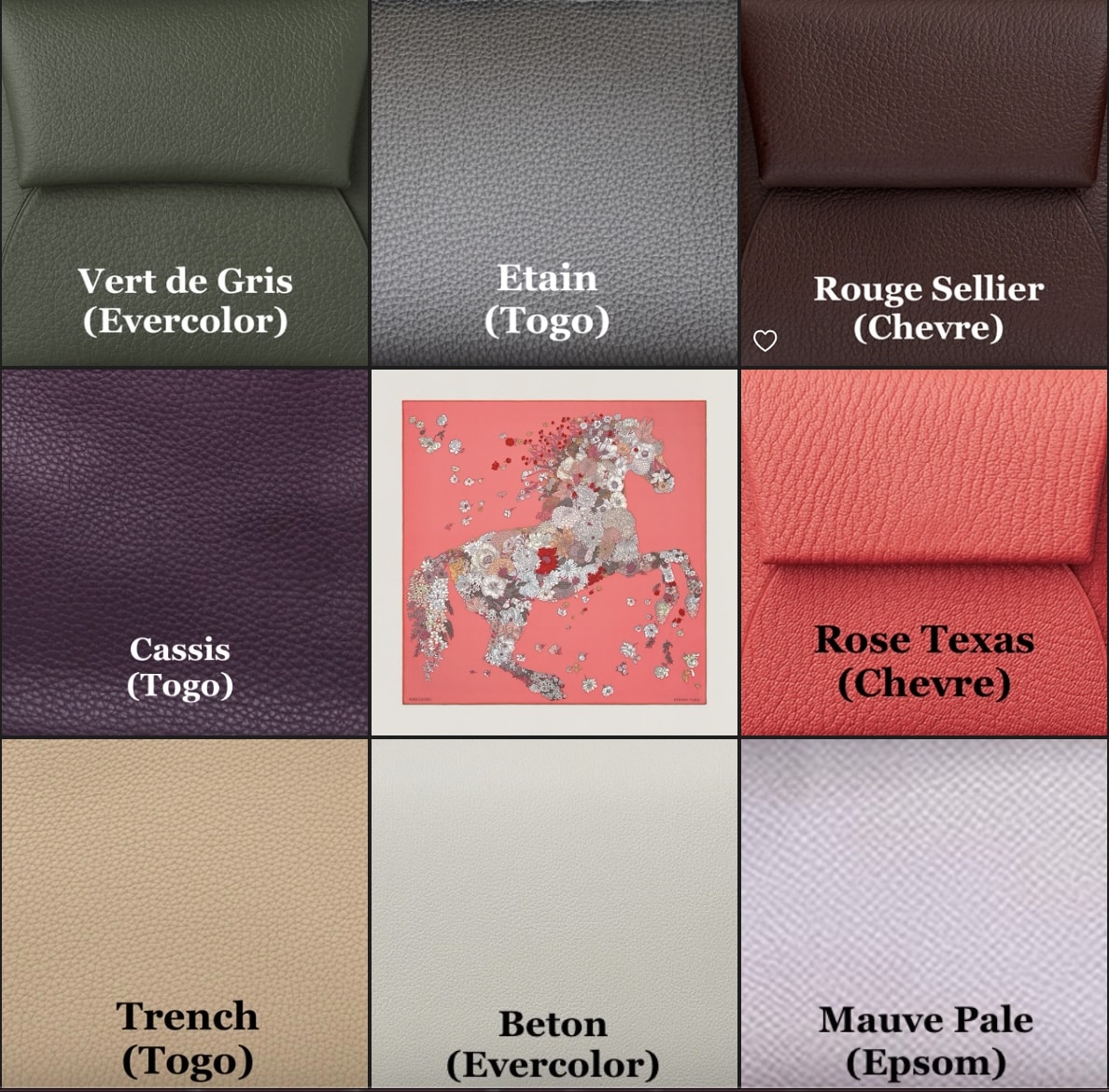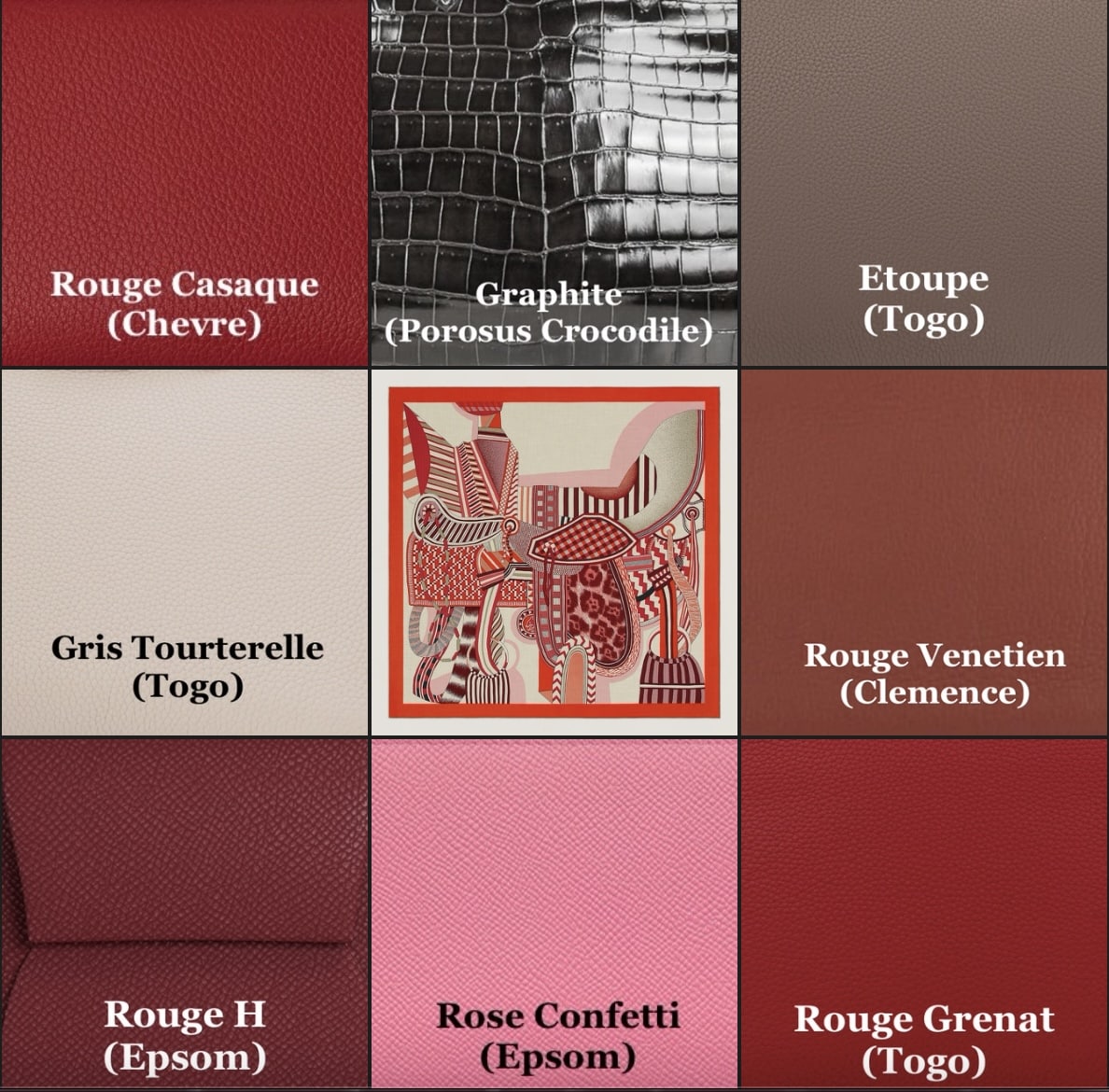 6. Orange – Blue – Pink

Cobalt Blue (like Bleu France) or Yellow/Orange, each accented with the other, and usually some jewel-toned pinks or greens as well.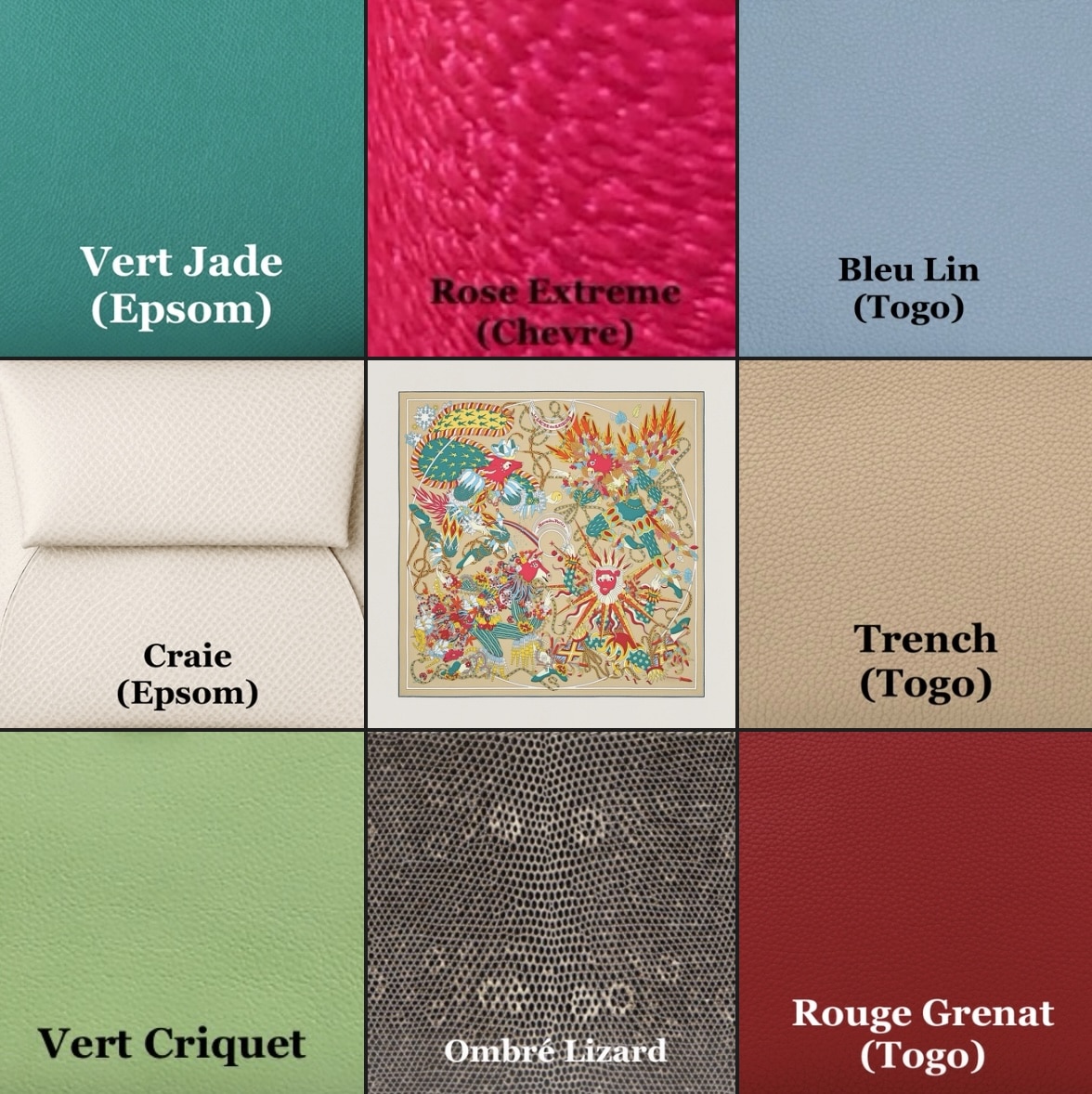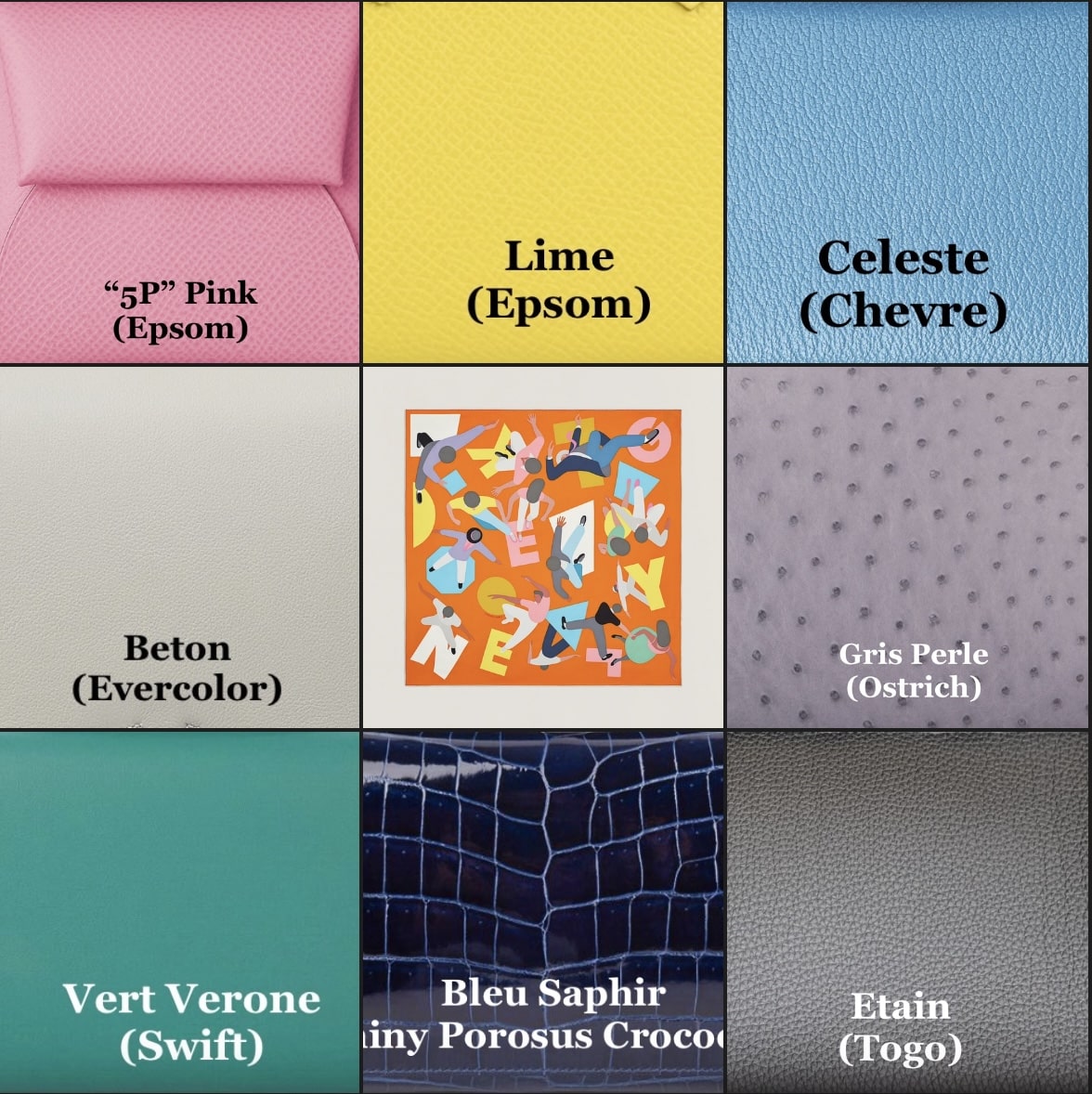 7. Orange – Yellow – Gray
A more typical autumn-winter colorway of yellow and orange with a blue-gray, accented by a range of neutrals including dark blue, gold, and cream. One has to get a bit creative with the orange-colorway scarves as there is not much being offered by the leather department in any orange shade.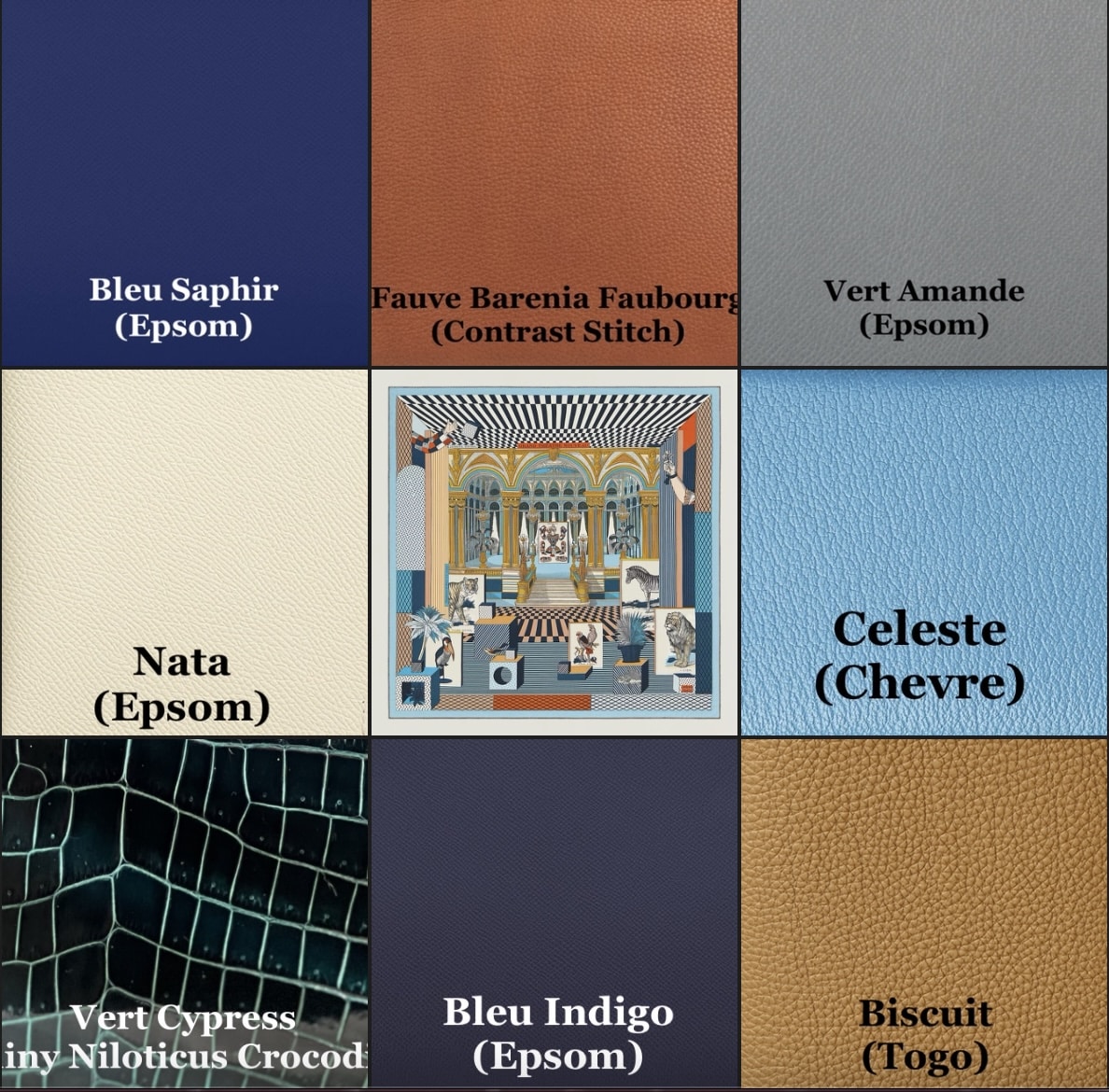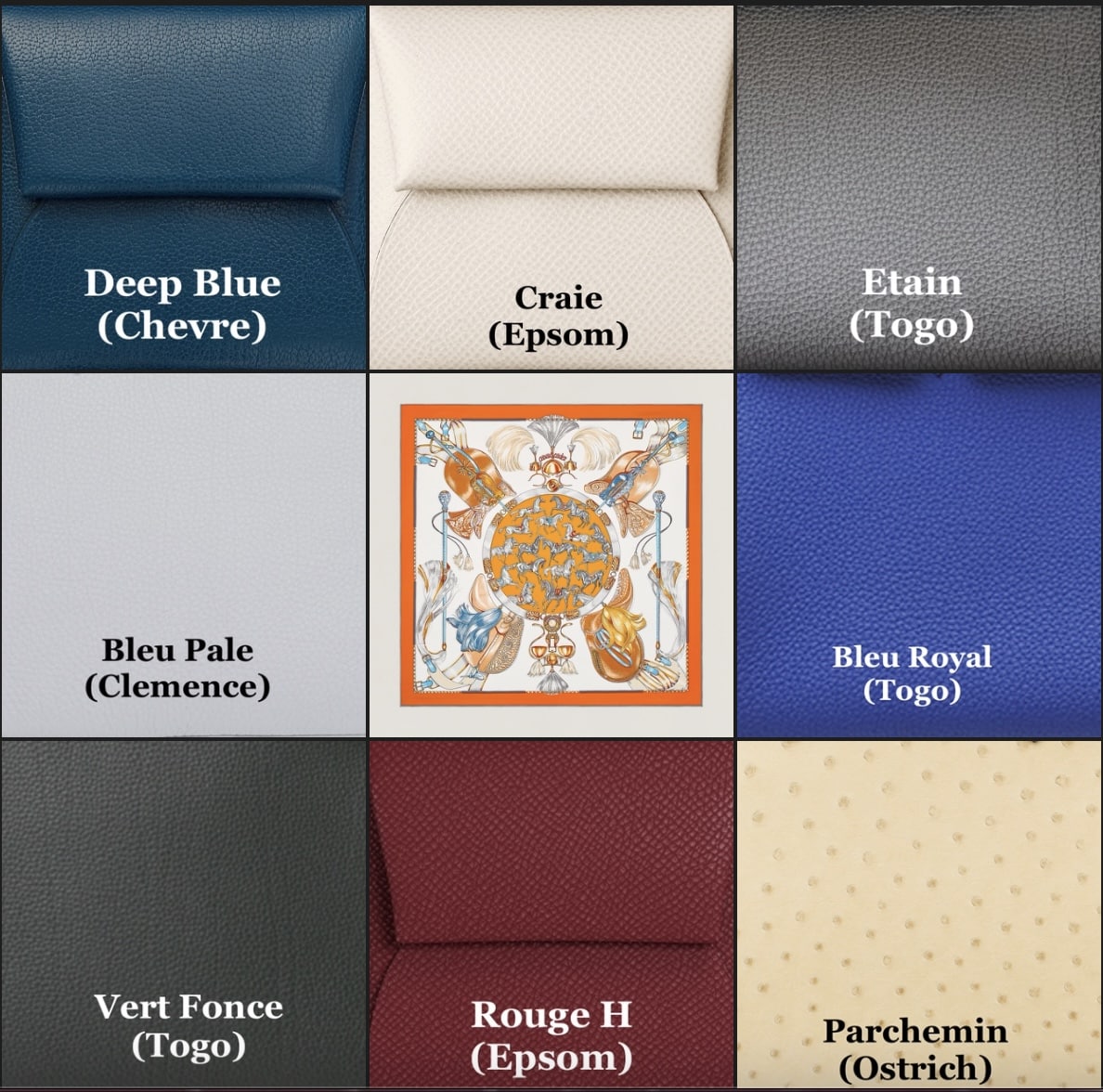 8. Pale Green – Pink – Blue

A gray-green with soft blues and pinks, sometimes with gold, bright orange or red.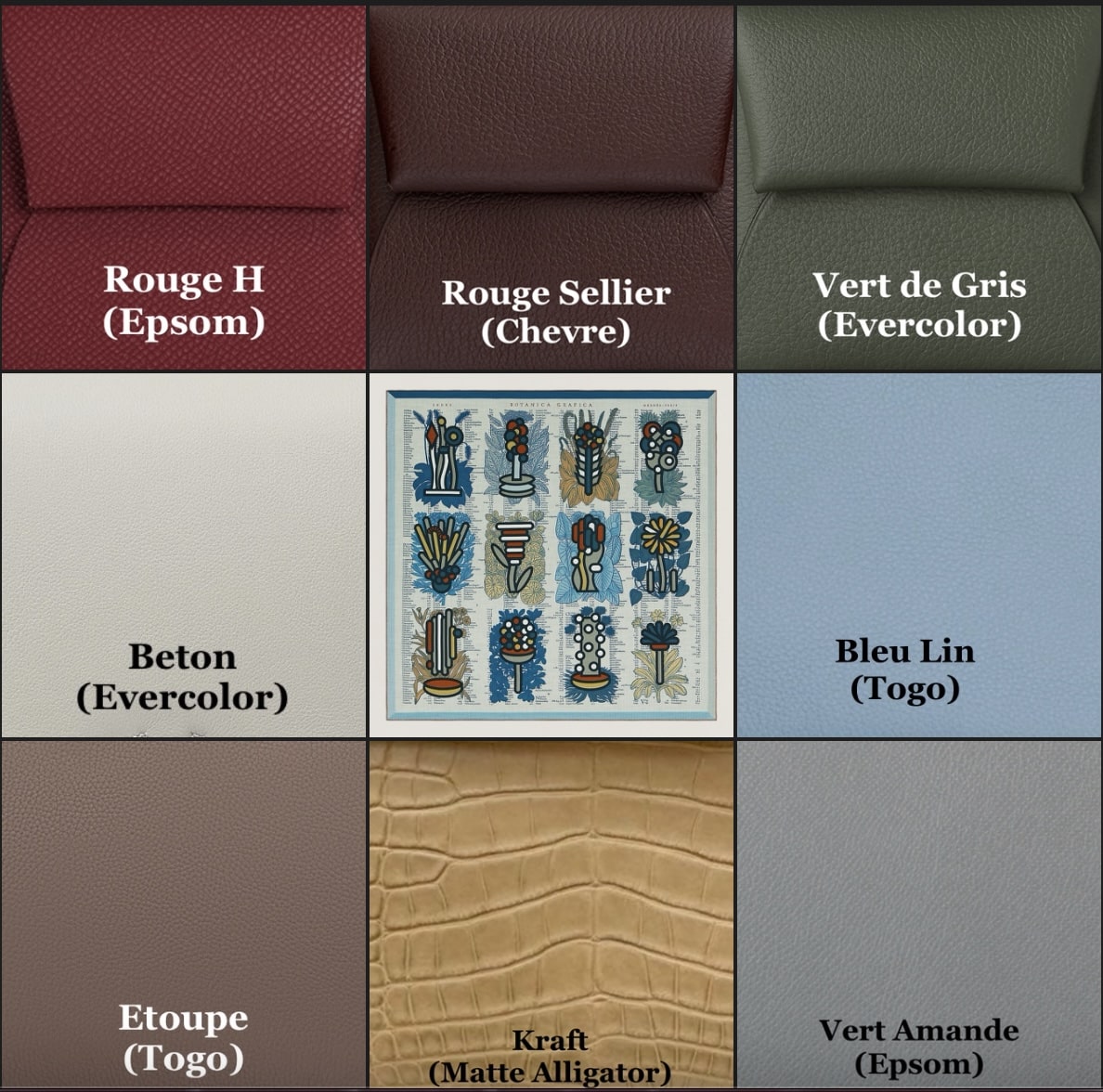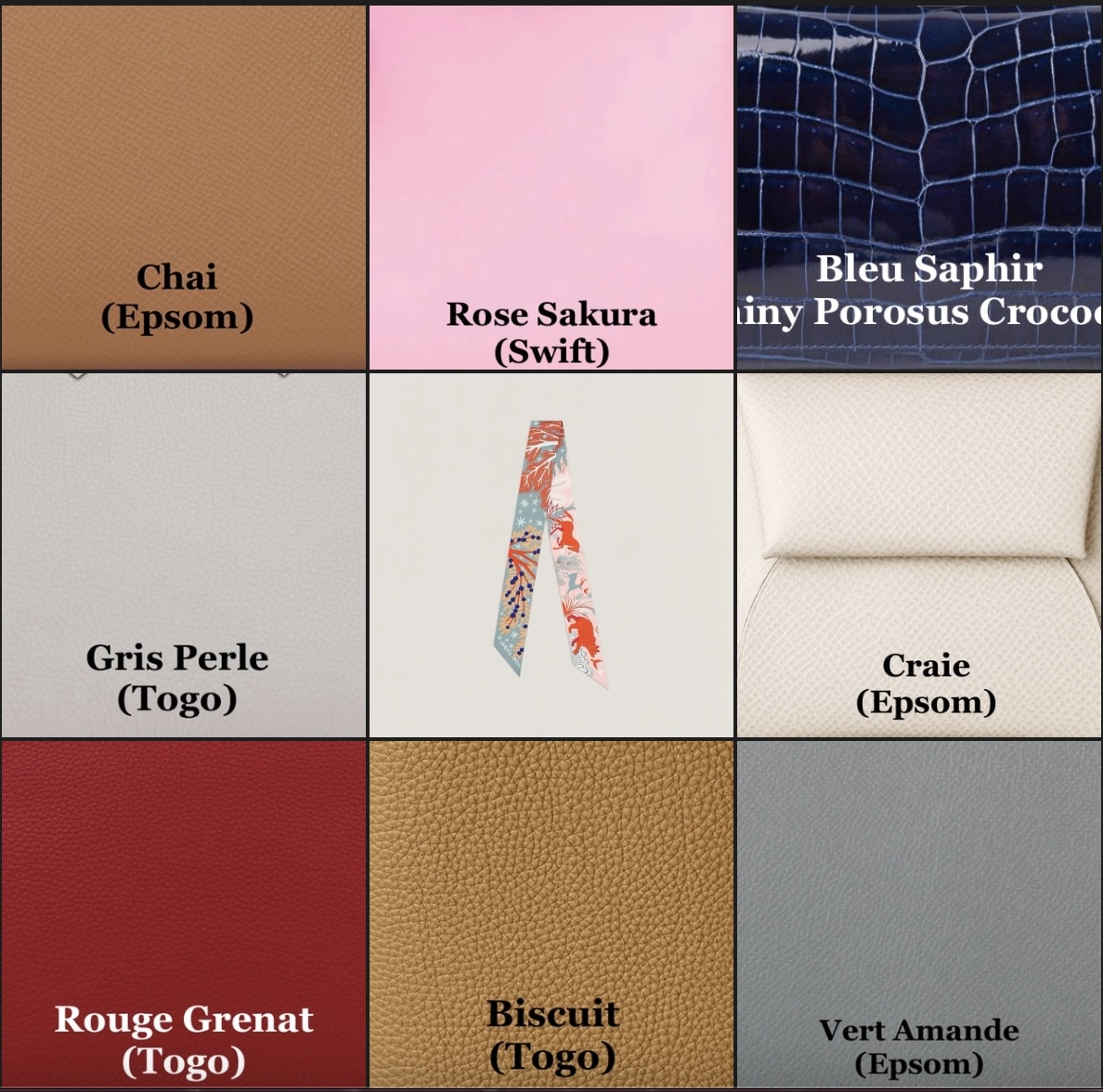 9. Dark Blue – Black

An easy-for-the-season Navy colorway that includes various shades of blue, gray, and black.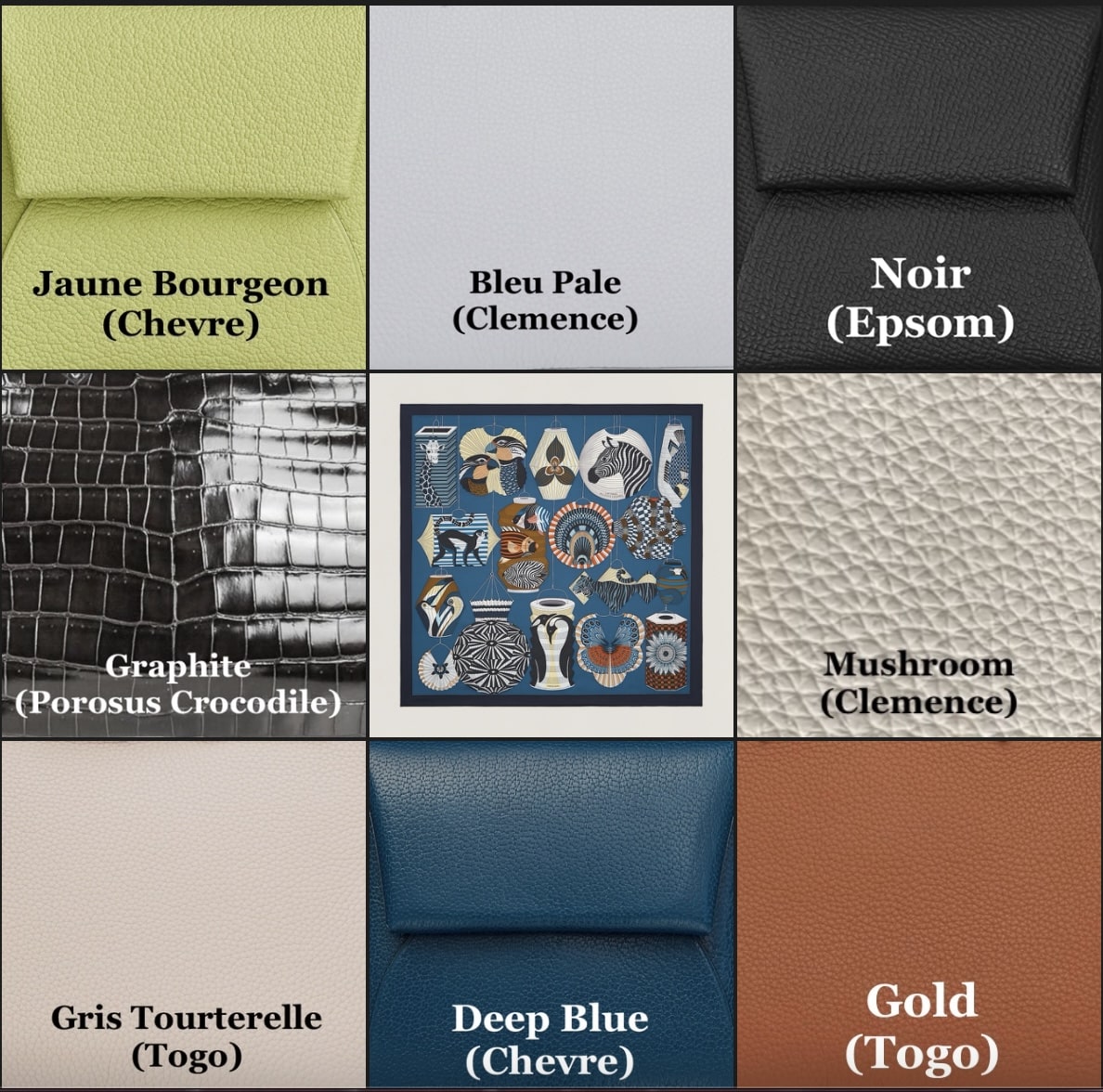 10. Neutrals

There are a number of purely neutral scarves this season, either monochromatic or accented with winter colors like dark green, blue, or orange.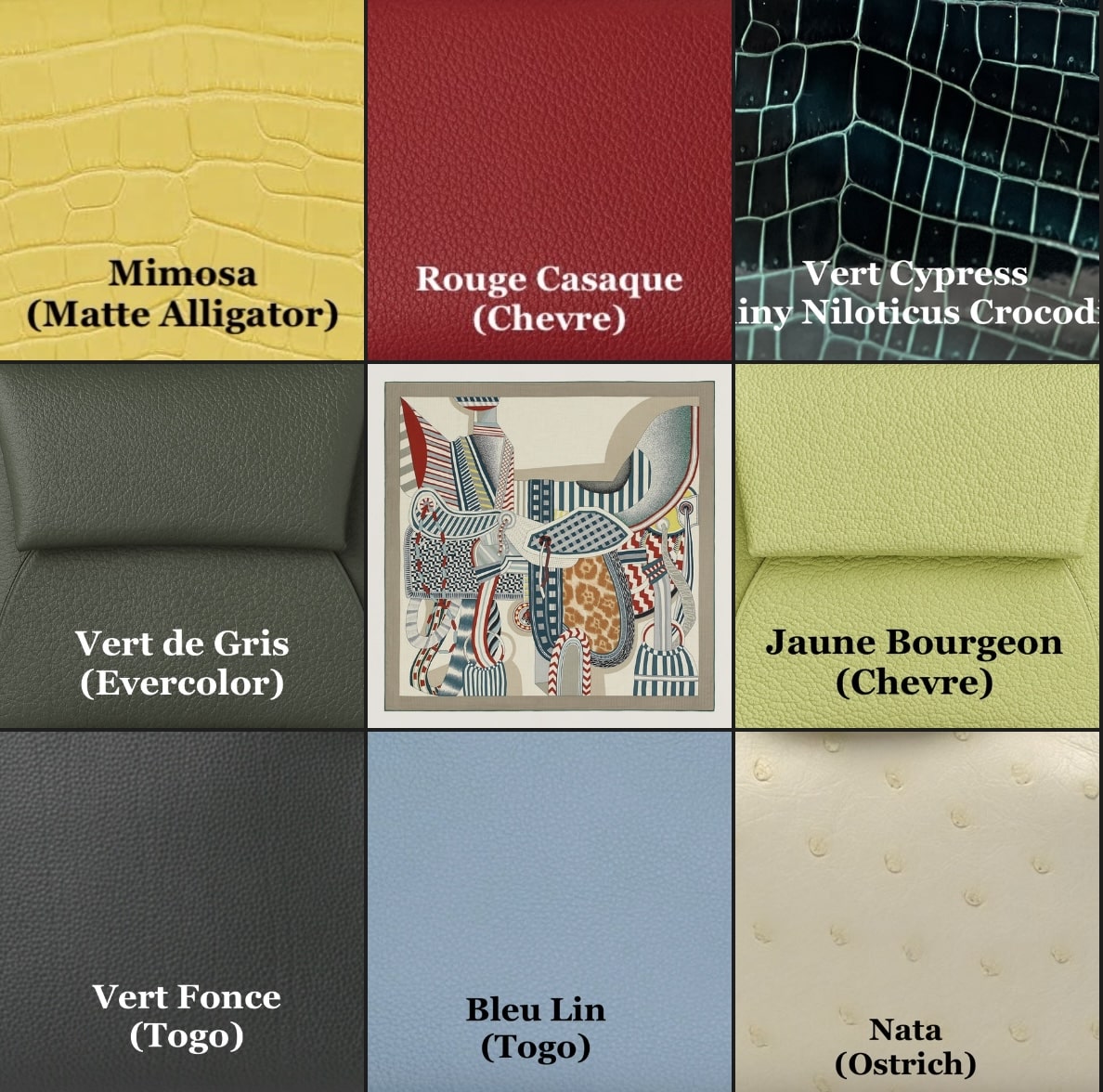 Have fun coordinating!