A couple of weeks back, Megs reported that Hermès was bringing its Hermèsmatic pop-up shop right here to NYC. The pop-up allows customers to bring in a vintage scarf and have it dip dyed via very Hermès-tastic orange washing machines. The entire vibe of the pop-up is like a retro, Hermès-themed laundromat—pretty darn cool, if you ask me. What's even cooler is that the entire service is completely complimentary.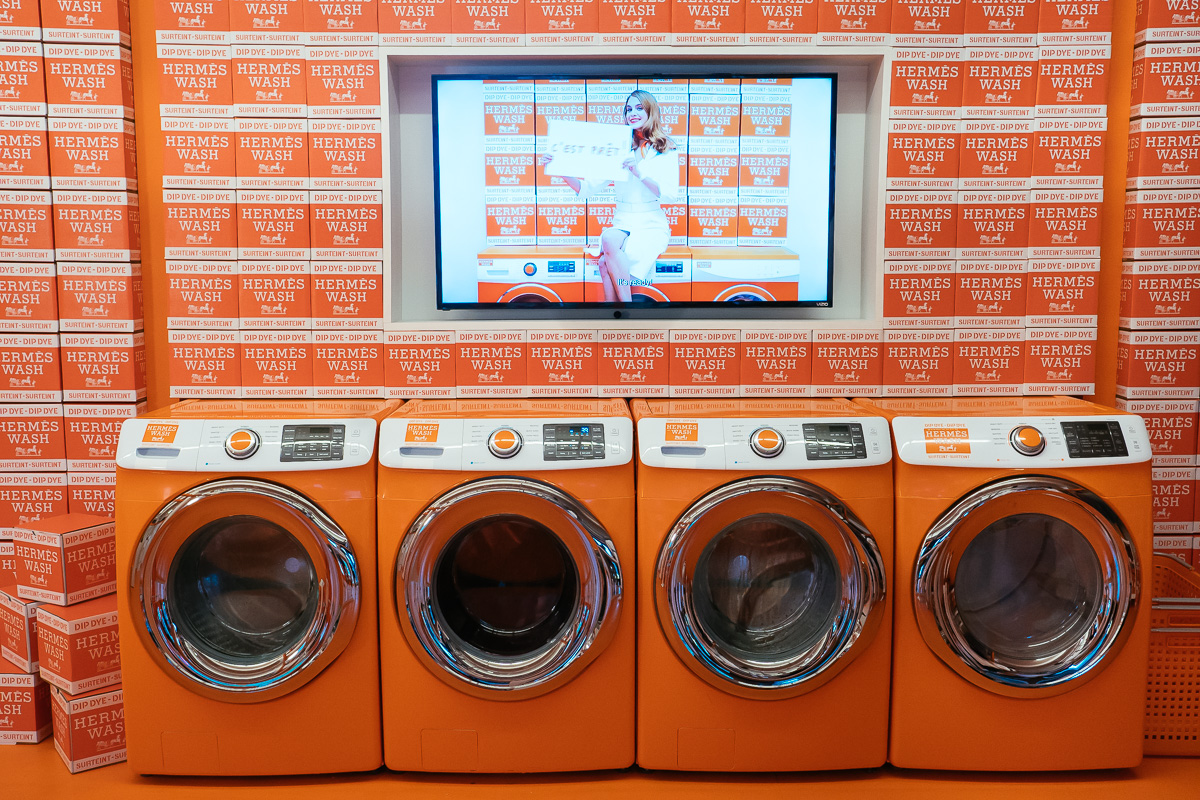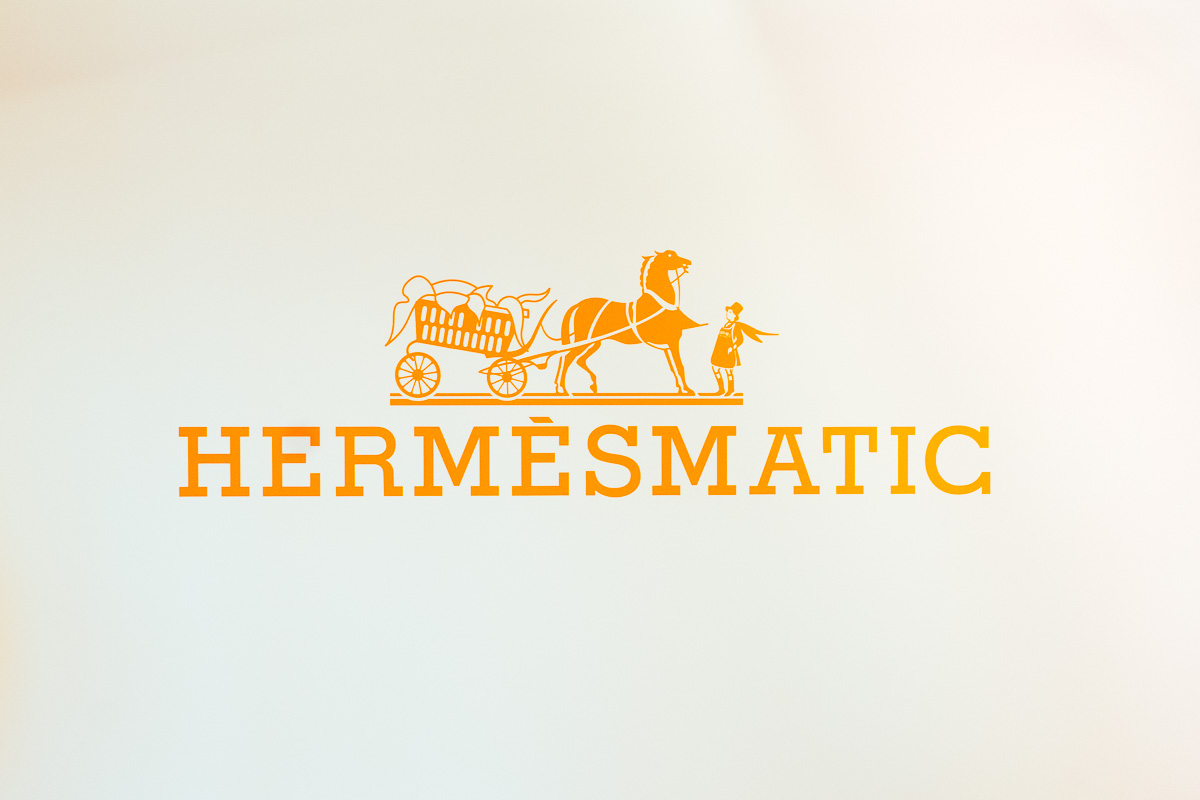 While we love reading everyone's experiences with the service over on the PurseForum, we knew that an Hermès-themed laundromat was a sight we just couldn't miss ourselves, so I swung on by to snap some exclusive photos inside the pop-up. Of course, I couldn't complete my visit without testing out the dip-dying for myself.
The experience itself was a bit of a whirlwind. While I didn't expect to get my hand held through a free service, I was a bit surprised at how fast the whole thing went! The pop-up itself was pretty crowded, and the actual space it was held in was not large at all. However, no detail was spared and the entire space was decked out in Hermès orange. The pop-up was definitely a see-and-be-seen type of environment, and I'm sure that the staff was quite used to the visitors who were just there to do it for the 'Gram. No one approached me for help, but when I asked a staff member how to get my scarf dyed, I was immediately directed to someone who could help me. In no more than three minutes, tops, I handed in my scarf, a Polaroid "before" shot was taken, and I was asked to pick a color and fill out a quick form.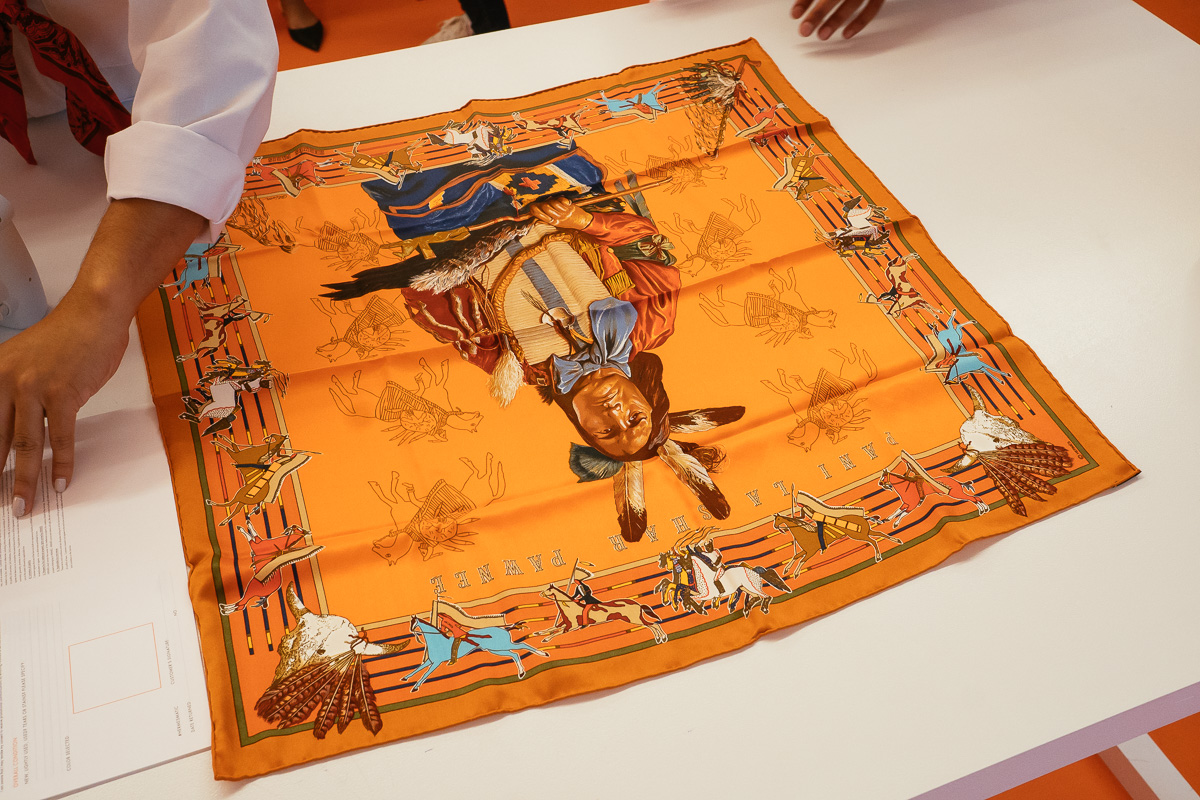 The choices of dyes were pink, blue or green. The staff and I both agreed that pink was the best option for an orange scarf; any other color risked a weird olive-y or brown tone. I visited the pop-up on a Friday and was told that my scarf would take 24-48 hours to complete, based on current demand. The associates told me I would receive a call either Saturday or Sunday to tell me my scarf was ready. I was told that if I was unable to pick up my scarf at the pop-up, which was located in NYC's Meatpacking District, it would be sent to the Hermès store on Madison Avenue since the pop-up's last day in service was Sunday. While I didn't think I would make it back to Meatpacking over the weekend anyway, I never did get a call saying my scarf was done. However, when I went to the store on Madison the following Tuesday, it was there waiting for me. Check out the before and after shots below!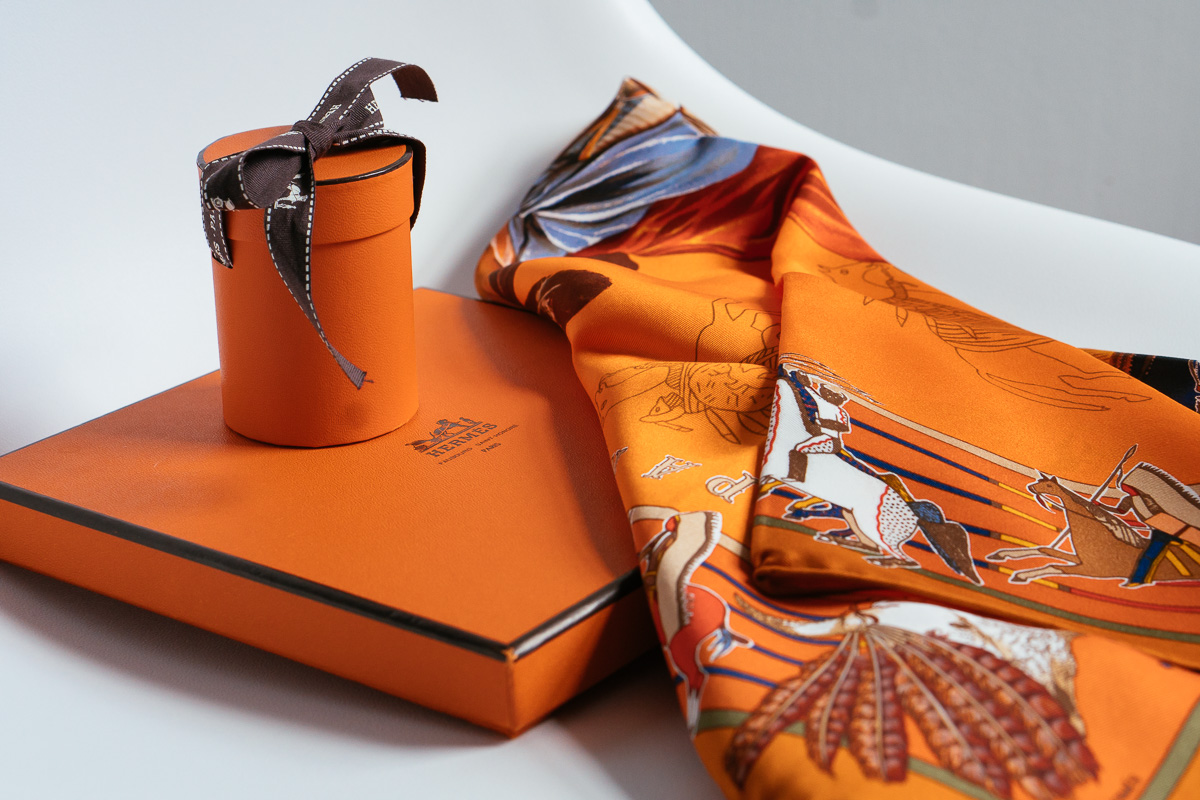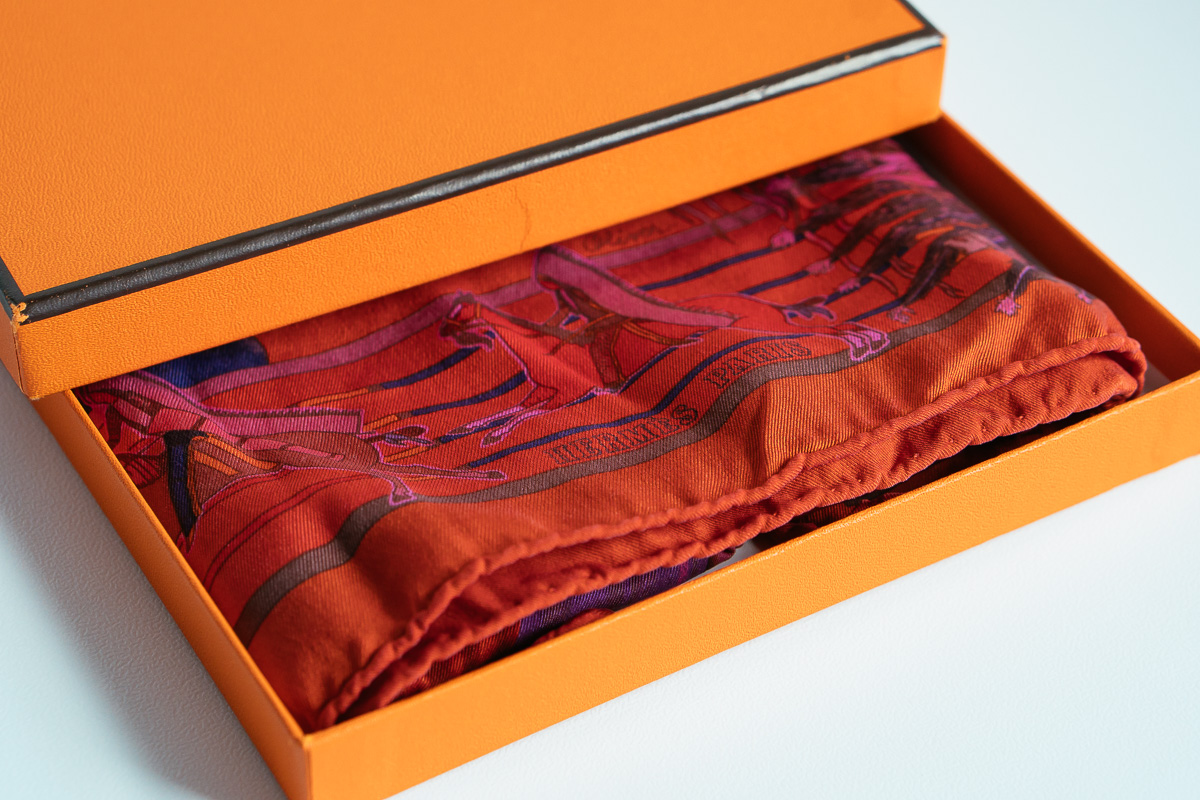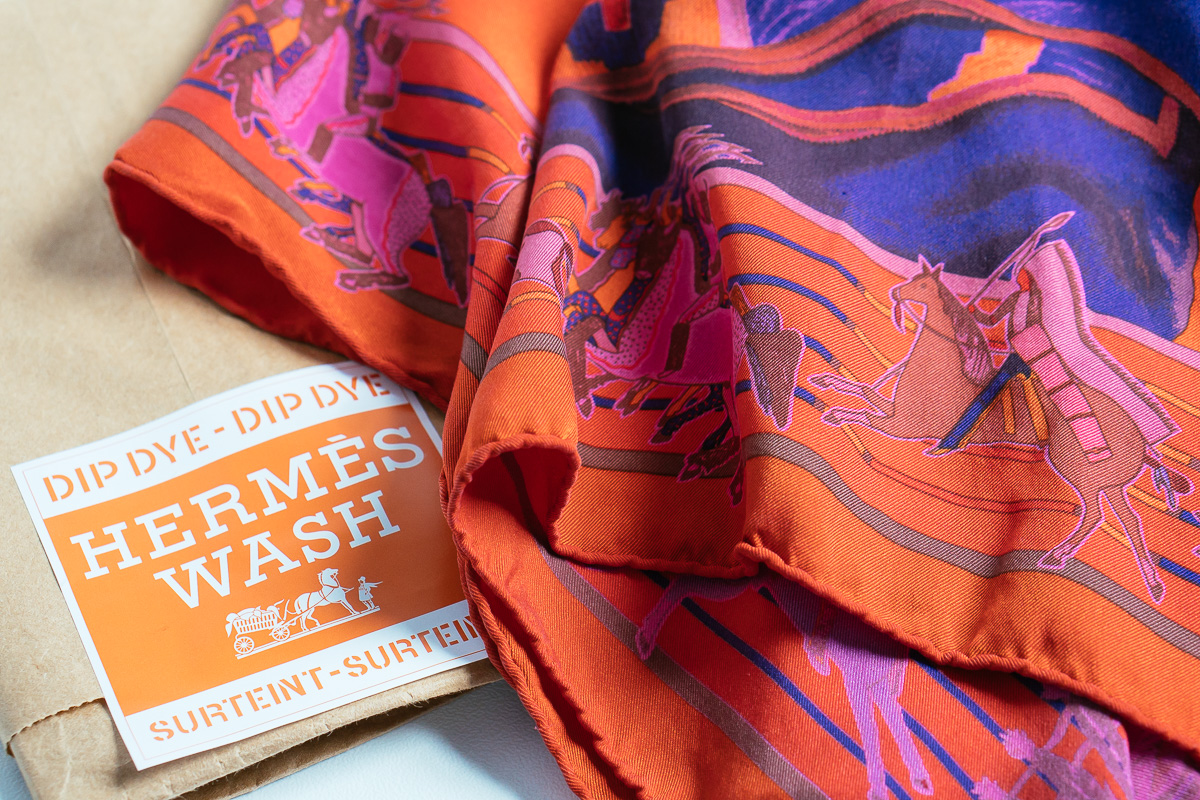 More photos from the Hermèsmatic NYC pop-up are below. Be sure to let us know if you stopped by too! Not in NYC? I've heard rumblings of the pop-up making stops in DC, Nashville, and LA, so stay tuned.
1 / 5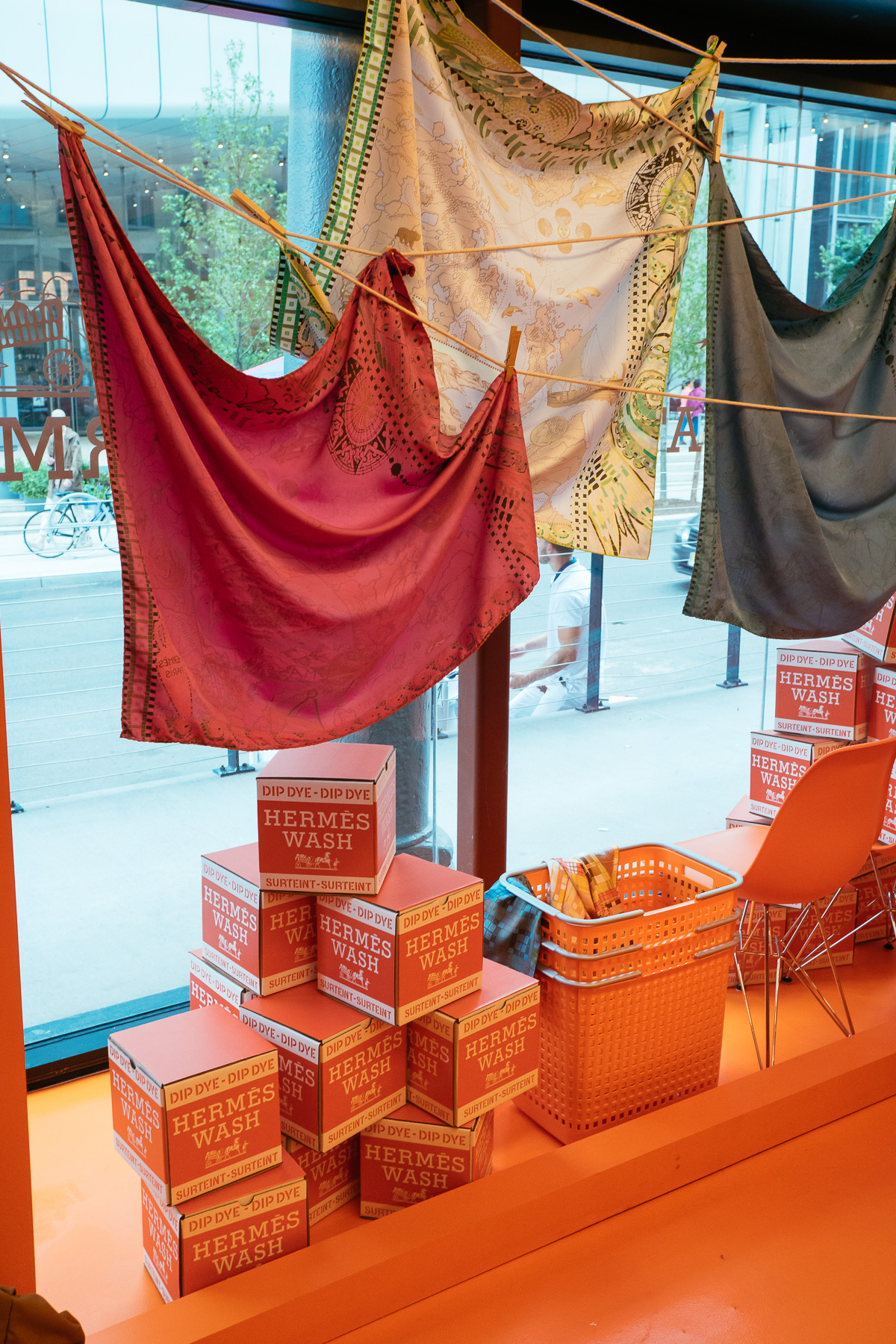 2 / 5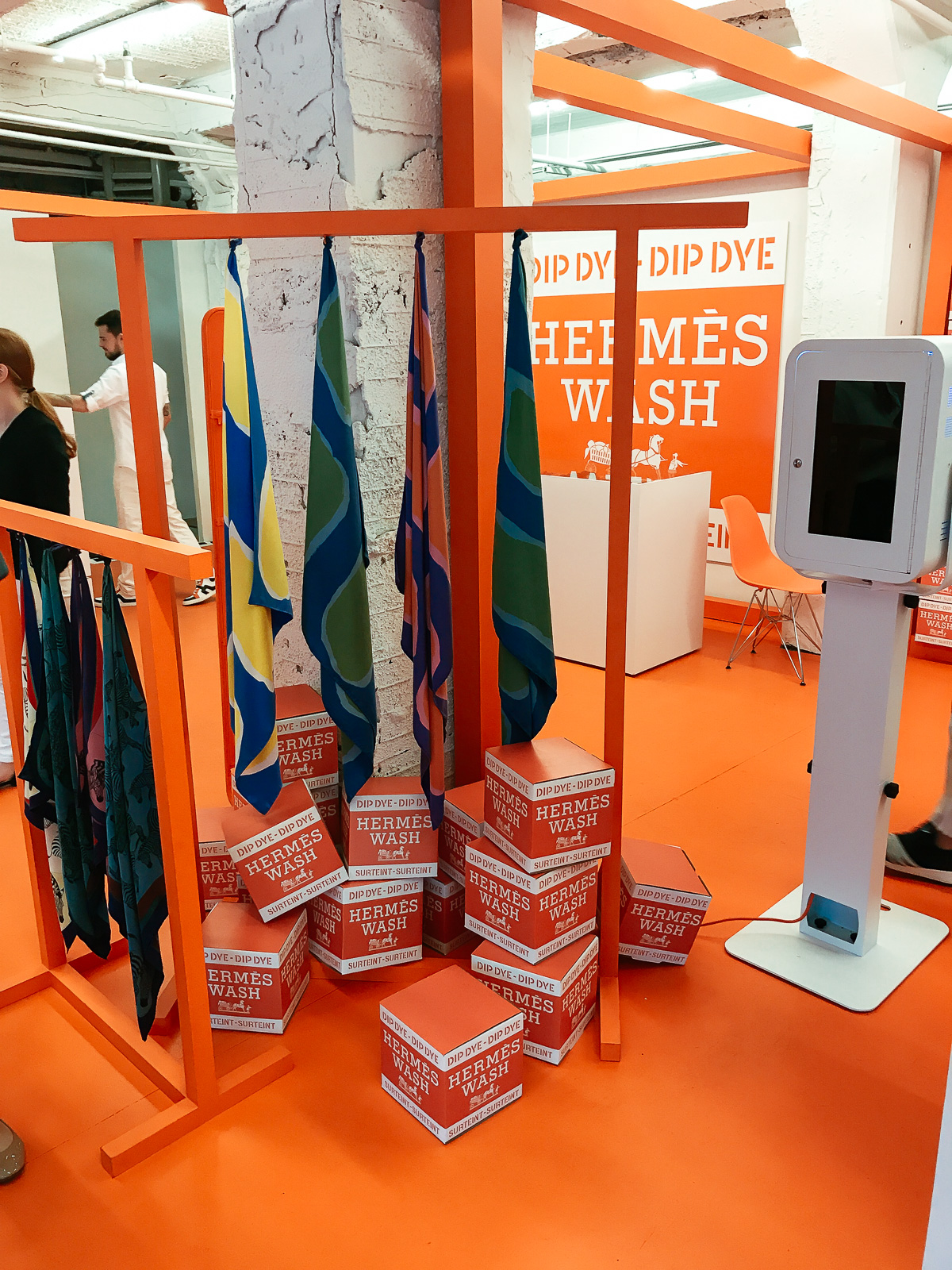 3 / 5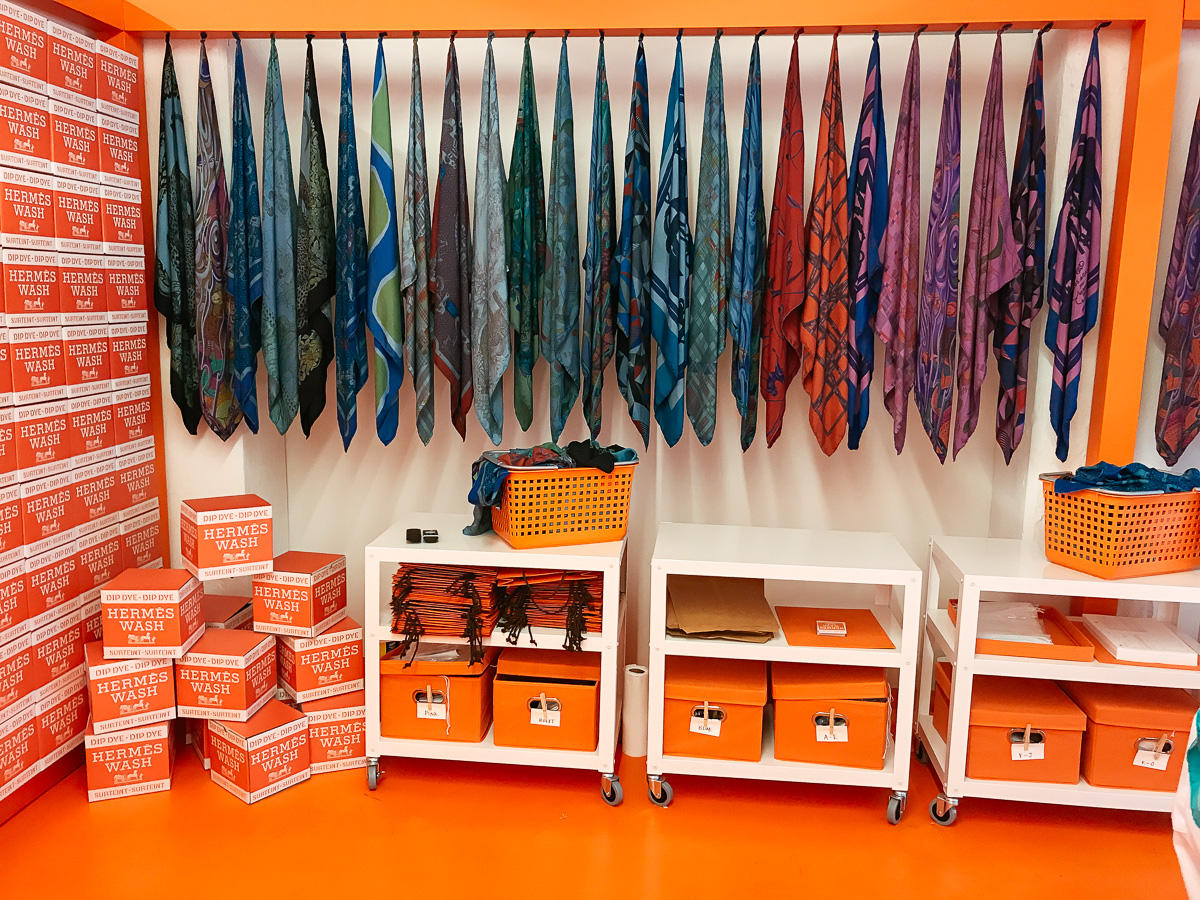 4 / 5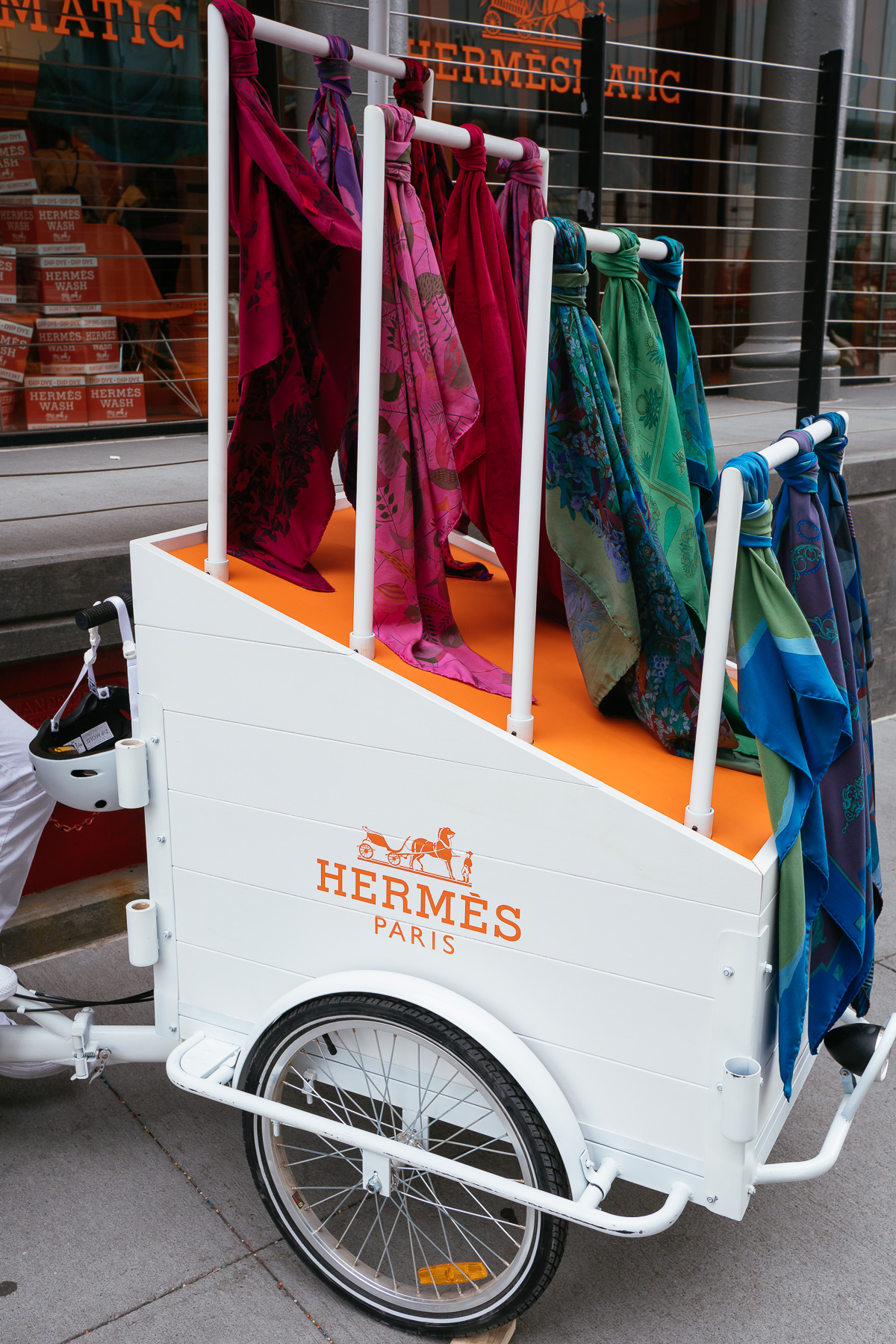 5 / 5