Though Hermès bags are more in my wheelhouse, Hermès scarves have a massive following as well (just check out this scarf of the day thread!). There are so many scarves released by the brand, signifying the year, the theme, a color story, and beyond. Though the house is very old in some ways, in others Hermès is young and fresh with initiatives like this. For a few days this month in NYC, Hermès is bringing it's Hermèsmatic Pop-Up Store to the city which allows customers to give their Hermès silk scarves a sprucing up.
This pop-up allows you to take part in the complementary dip dye wash program where you can bring your vintage scarves and have them updated via washing machines and dip-dying. There are some photos floating around that show before and afters and while the change of color is nice, the entire set-up seems like quite the experience. Every detail is thought out to make it a very Hermès event from the retro laundromat to the orange washing machines, orange waiting seats, and Hermès washing powder.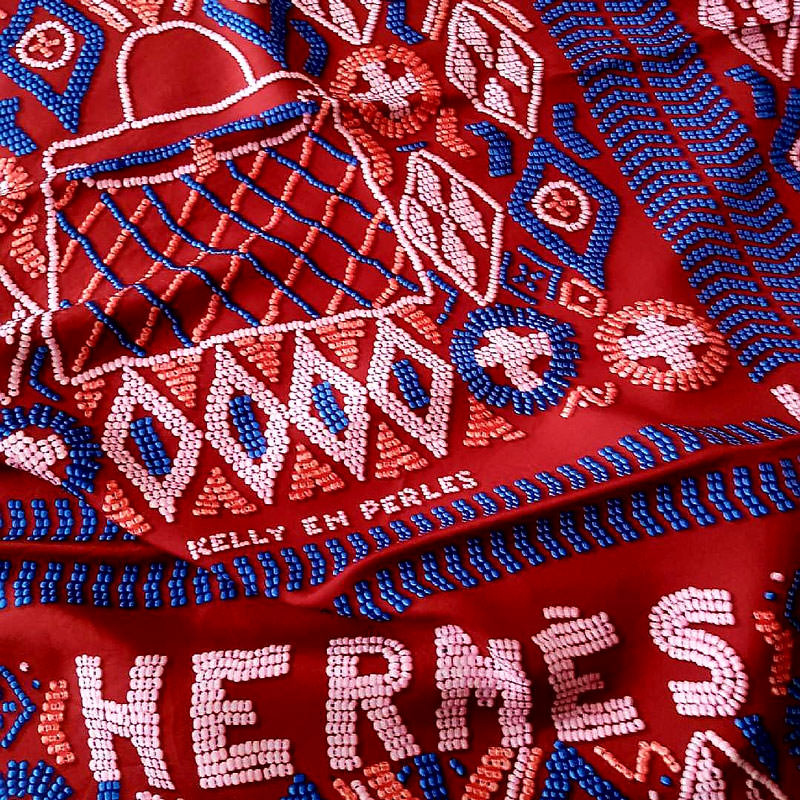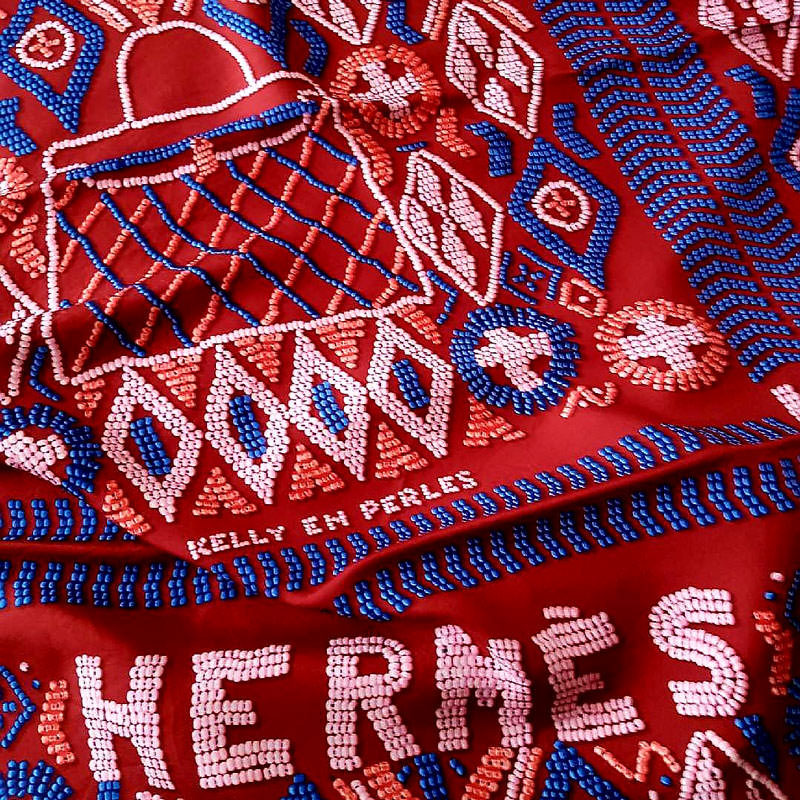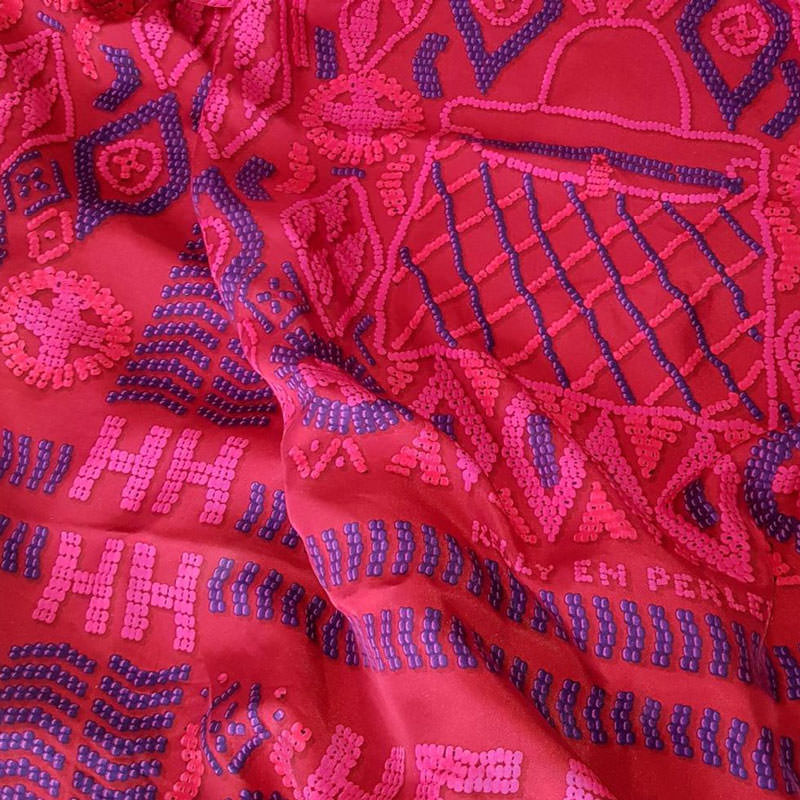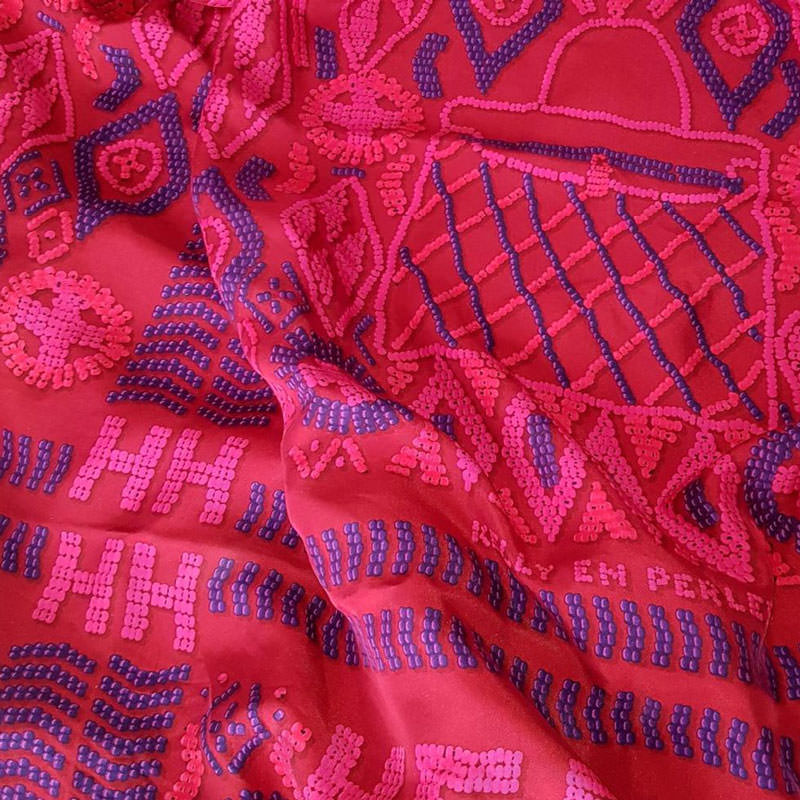 Before | After. via fromparis on TPF.
A member on our forum, Pegase, shared a wealth of knowledge about the Hermèsmatic Pop-Up as it's a traveling event hitting other major cities and she's already visited. Pegase reports you can bring as many scarfs as you'd like to have dip dyed and it's free. When she visited in Munich, there were 6 colors you could choose from, Gray, Violet, Red, Olive, Yellow, Pink and Red. Once you have your scarf treated, you pick it up two days later as it needs to be washed, dyed and washed again. The scarves are returned to you in a special canvas pouch and they give you Hermès soap in a cube, but you have to ask for it! It's important to note that Hermès won't take responsibility for the results as they can not tell you what the final version your scarf will look like.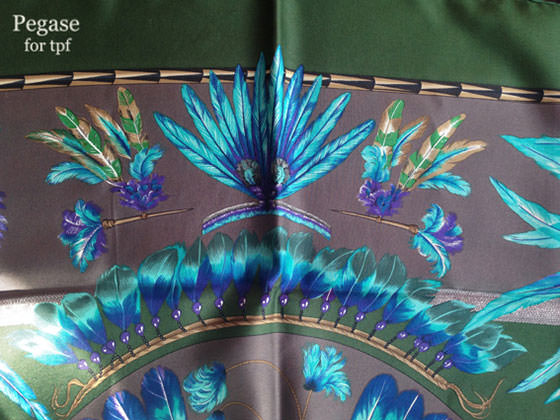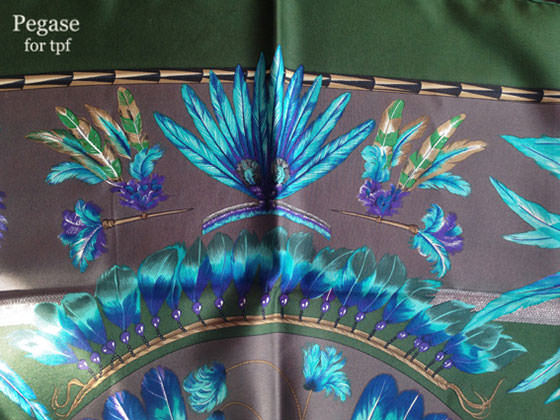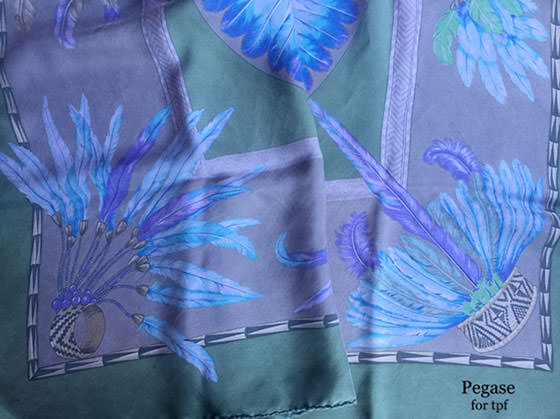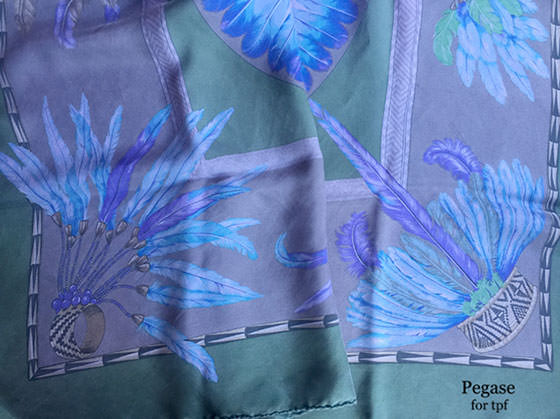 Before | After. via pegase on TPF.
I included some photos from the other pop-ups and results, but if you're in NYC and can stop by, take a scarf and try this out and share with us how it goes! There's a long thread on the PurseForum discussing this, so you could meet up with other tPFers and even if you don't have a scarf, it's probably a sight to see. Event details are below:
Hermèsmatic Pop-Up Store
90 Gansevoort Street, New York
Wednesday, June 14 through Sunday, June 18, 2017
11:00am – 8:00pm