Reviews
I both tweeted and facebooked about being extremely let down by a new handbag purchase. And this is it.
The Alexander Wang Rocco in a style that I was obsessing over for its sporty chic vibe. This version of the Rocco had my heart. The wavy-stitched detailing added such a nice dimension to the luggage-colored leather, alongside the ridged silver tone studs at the bottom. And when I saw it online I had to have it. Perfection! (more…)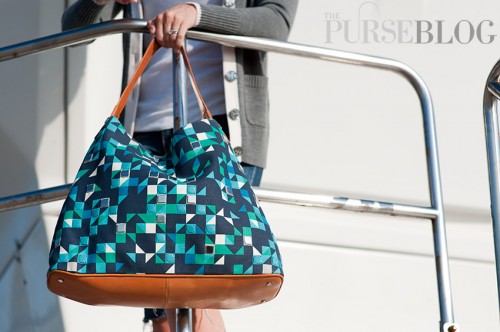 Our fabulous intern Anna had the chance to meet with Tory Burch last month for an intimate preview and discussion with Tory herself. While Vlad and I could not make the event, Tory Burch sent us some of her favorite bags from her new collection to review. Let me start off by saying that the bags we received were not some of the Tory Burch logo bags I have come to expect. Beyond pleasantly surprised when I opened the box, I found a new appreciation and love for Tory Burch bags. (more…)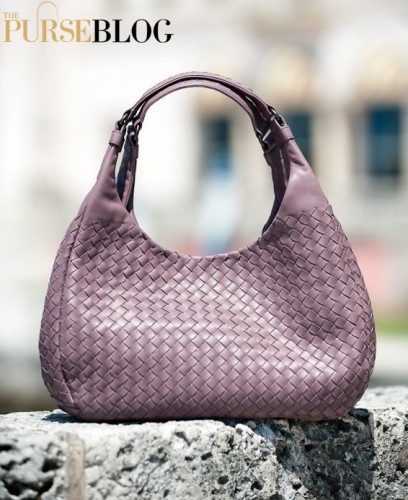 We have teamed up with many designers over the years to bring you exclusive information, giveaways, and bags. Working with Bottega Veneta in the past few weeks to bring you exclusive information on a product launch is not only exciting but something from our dreams. Known for its supple woven leather, Bottega Veneta has garnered a worldwide audience of fans. While their bags are stylish and on many must-have lists, one thing Bottega Veneta avoids is being known for seasonal trendy bags.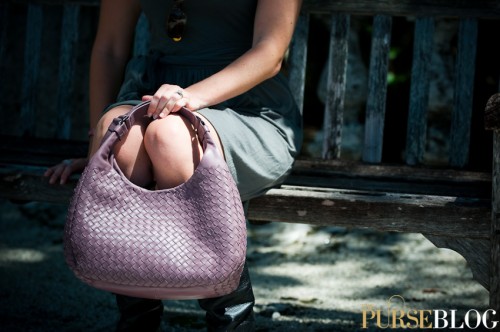 Today we are bringing you an exclusive product launch, a style from Bottega Veneta that you know well in a color that blends purple, taupe and pink perfectly. From the fall/winter 2009 line, the Bottega Veneta Lilac Campana symbolizes everything the brand is known for; beauty, timelessness, and impeccable craftsmanship. The shape of this bag seems light and feminine, just as the bag actually is. While the interior is roomy and has a cell phone holder and side zipped pocket, the size of the bag is not overwhelmingly large or underwhelmingly small. Touching this woven lambskin reels you in, as I have said time and time again Bottega Veneta picks the most amazing leathers and has the best implementation of weaving the leather together. (more…)
The Nancy Gonzalez Green Croc Tote accompanied us down South to Key West two weeks ago. Braided, spacious, exotic luxury, all new for Fall 2009. This bag was one of our favorites from an assortment sent to us to review from Nancy Gonzalez. The braided handles really added a nice touch along with the rouched crocodile body. The inside of the bag is lined with light green suede and features many usable pockets. Another perk is the weight of the bag, which will not weigh you down and is light and almost airy compared to many other bags I own. This bag will be $3300. Nancy Gonzalez bags are available via Saks.com. (more…)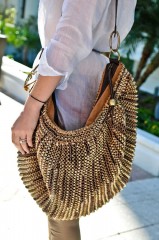 From the first moment I saw the DvF Stephanie Bag I knew I absolutely had to have it. This DvF bag is different from every single bag in my handbag closet. It is super large, it is super slouchy, it hangs low. It is the type of bag you would expect to see on a hipster, only it is not just intended for hipsters. This hobo gives off a rocker vibe, but there is something very goddess like about it as well. The most interesting part of this bag is the chain-link metallic leather. Upon first glance the bag may look like it is actually made of metal, but this bag features leather woven together in a way I have not seen on any other bag. I carried my new Diane von Furstenberg bag over the weekend and I am absolutely in love with it. Vlad loves it too. The bag is super oversized, but I am 5'10 so with the strap hanging low and me in flats it still hits nicely and is not dragging on the floor. I already received compliments and am sure that there are many more compliments to come. Vlad is planning to shoot this bag much more in depth, but for those of you who have been emailing me to ask about how it looks, fits, etc, I have a picture to share now (also the shot of Beyonce shows how the bag looks on). And the best news is that ShopBop is now carrying the bag! Buy through ShopBop for $995.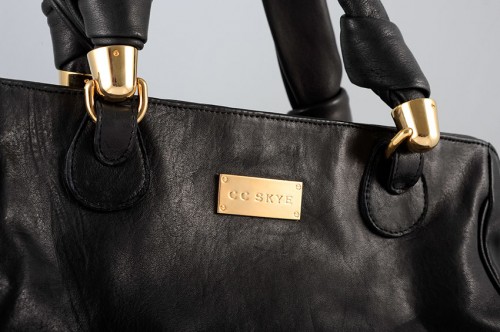 I feel like we have let you all down. You see, I have known the beauty and edginess of CC Skye for quite some time. CC Skye, the young and brilliant designer, has become known for her trendy handbags being spotted on celebrities and her bangles which are the perfect arm candy. And while we will be bringing you many more bags from CC Skye (and a fun giveaway for the next post, stay tuned next week), today I bring you my CC Skye obsession. The CC Skye Large Bardot Bag lives by the CC Skye motto, 'edgy but elegant'. (more…)

Buy Salvatore Ferragamo at Saks
Salvatore Ferragamo may be known for shoes, but the new line of handbags has me swooning. Not just a little bit of love, but there is a heavy amount of lust, or yearning, of floating on cloud 9. Part of the problem that many of us face with Ferragamo handbags is that we do not see the full line, the entire array. If only there were the entire collection available at Saks or Neiman Marcus, I know the sales online would sky rocket.
The Ferragamo office in NYC decided to tempt Purse Blog in a way that is just wrong, sending us the Salvatore Ferragamo Oversized Carlotta Alligator Tote to review. (more…)