I go in waves of carrying one bag and then obsessing over it because it just works. I do have many bags, too many actually, but when I find a bag that works for me, it becomes the bag I keep turning to.
Recently, if you've seen me out, you've seen me with my new Gucci Diana Small Shoulder Bag. This isn't my first Gucci Diana bag, but this is a new east-west rendition of the bag, and I am going to tell you why this bag's shape is the right shape for me.
Check out how my pretty in pink Gucci bag scores in our Purseonals reviews!
The moment I saw the updated revival of the Gucci Diana in 2021, I knew this was a bag for me. The first rendition was square in shape; the next one that I also own and adore is the more casual Hobo version, and now this little number is a small East-West take on the bag – and I love it.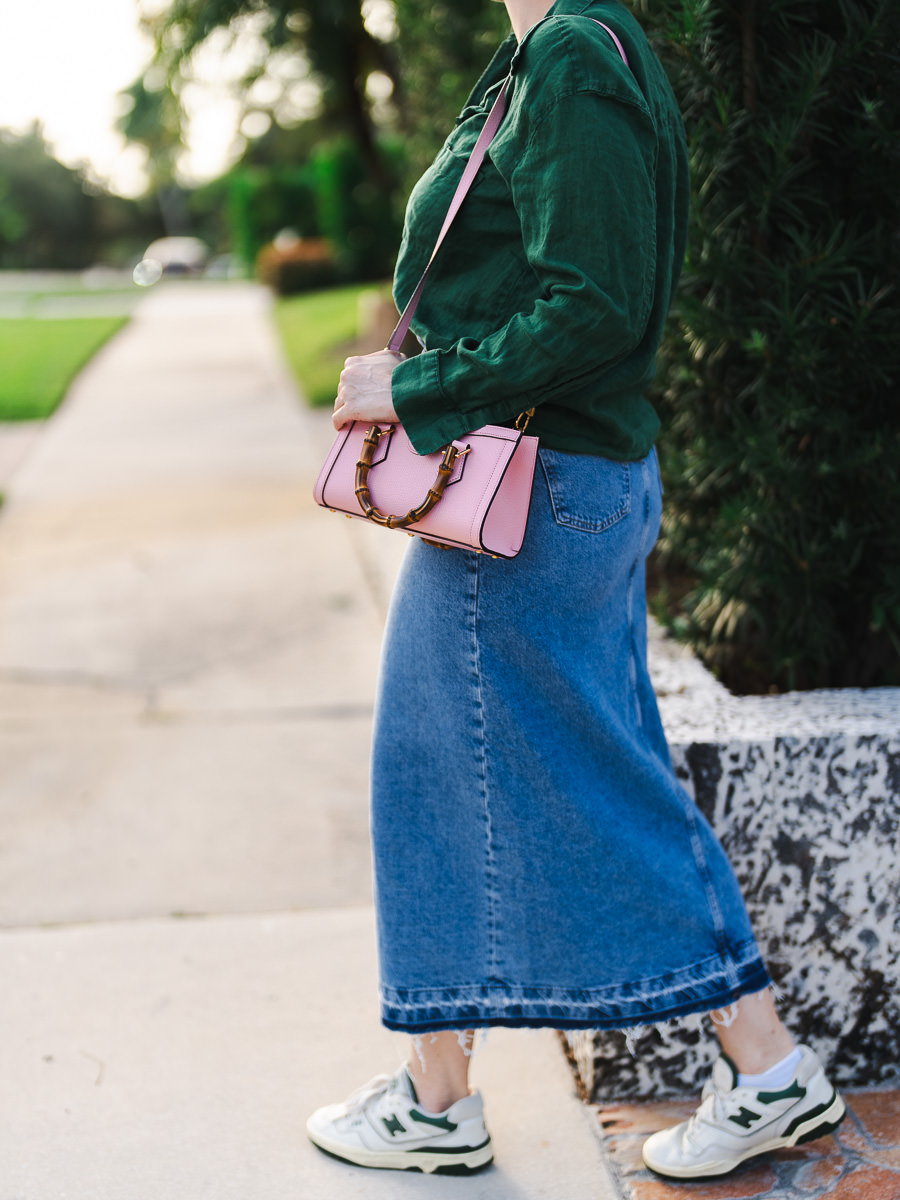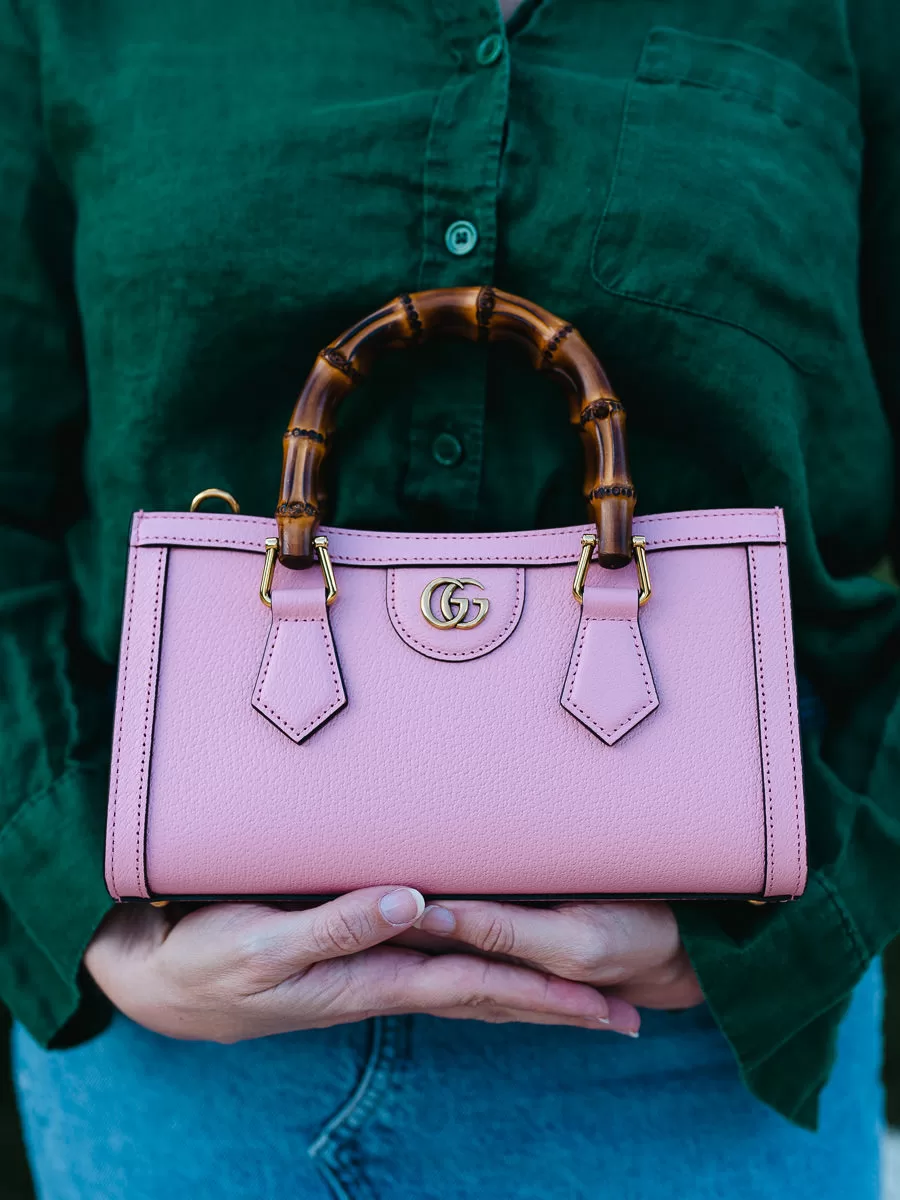 The design of this bag includes the Gucci hallmarks I have always been drawn to, starting with the bamboo double-top handles. Although I'm not a pink girl, the pink leather on this bag spoke to my soul. I suppose not having many pink bags makes this one special to me, but it's also the just right hue of pink: girly but wearable.
You'll also find other recognizable House elements, like the Double G hardware and the decorative leather belts (which are a playful reference to the bands used to keep the bamboo handles shape).
What I also truly love about this bag is there is a detachable and adjustable leather shoulder strap but also a detachable chain shoulder strap, which adds a more elevated touch.
The East/West design of this bag might be what I love most about it – as many of my bags are more square in shape, and this design really suits the overall look meticulously.
Usability + Functionality
More than once, I've had a friend comment on the shape of this bag making more sense, and I have agreed. At this stage in my life where I don't need to carry a ton of kid's items, the East/West aspect of this bag fits my phone and essentials and isn't too deep to reach in and grab the items I am looking for.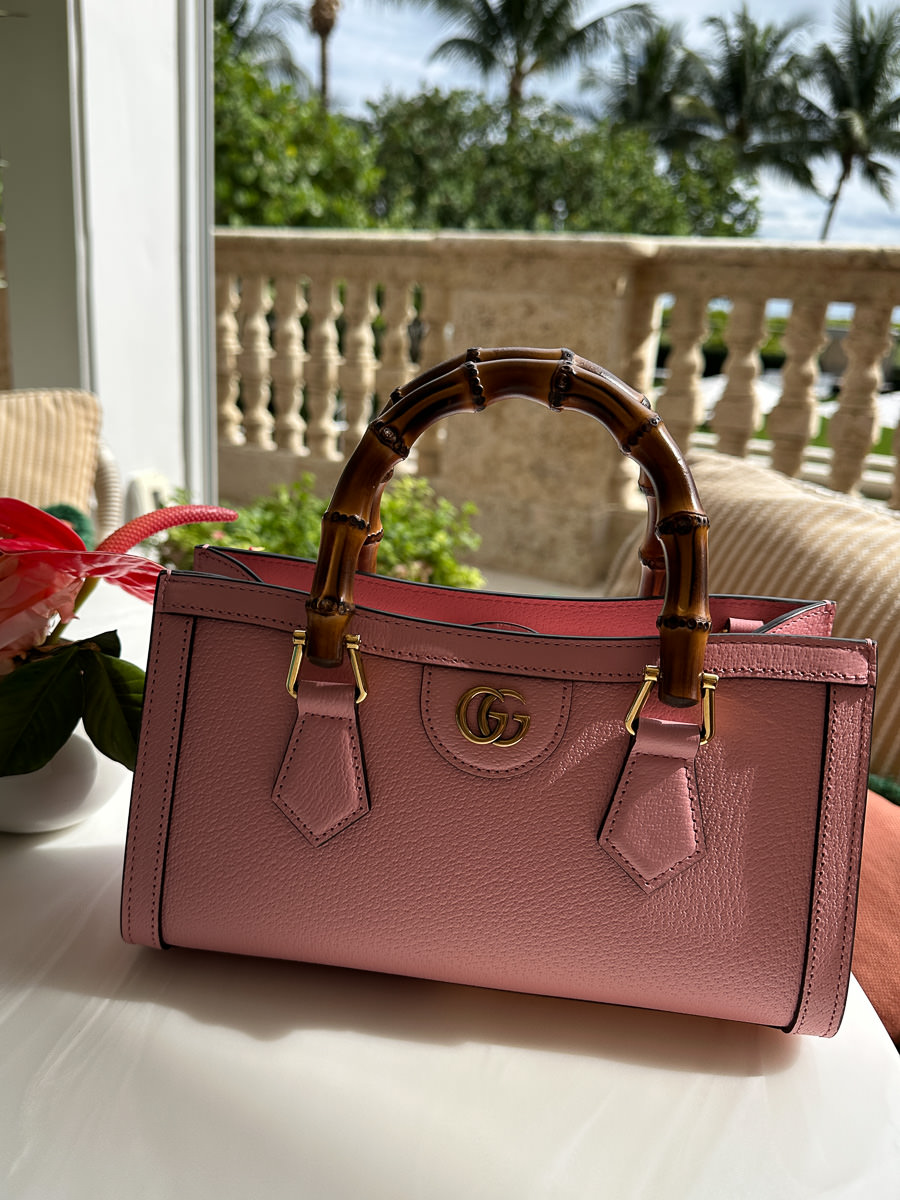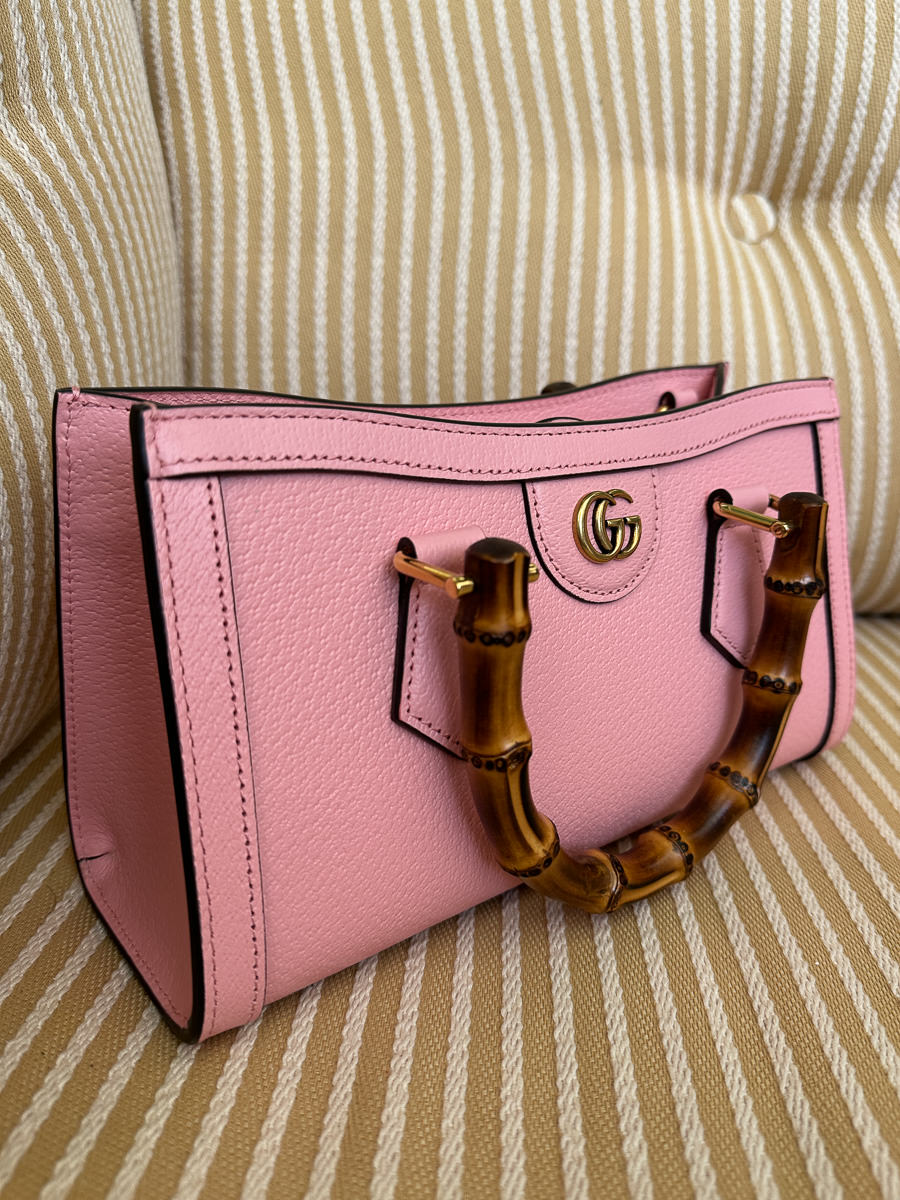 I typically love a larger bag, but I also realize that carrying a larger bag means a lot of empty space inside much of the time, so this is more practical.
I will say that while the shape makes sense to me, the closure is where I have mixed feelings. There is a flap closure with a magnetic tab that keeps the bag from being completely open at the top. While I would find fault if the bag were fully open, I also find this tab a bit of a hassle to open and retrieve my items.
I do think there isn't a perfect solution here. On the one hand, I want to ensure my items have some aspect of security, while on the other, I also don't like having to struggle with getting in and out of a bag.
Aside from this, I find this bag very easy to use. There is a simplicity in the design, but it's one that I appreciate. The different straps are a really nice touch (the leather strap is adjustable), and I have even found myself carrying the bag by the bamboo top handles as well.
With the different ways of carrying, this bag changes its look and makes it quite functional in an outfit-changing way.
I continuously return to Gucci because of its quality and construction. It feels tried and true, without a single issue for me to complain about with any of my last purchases from the brand.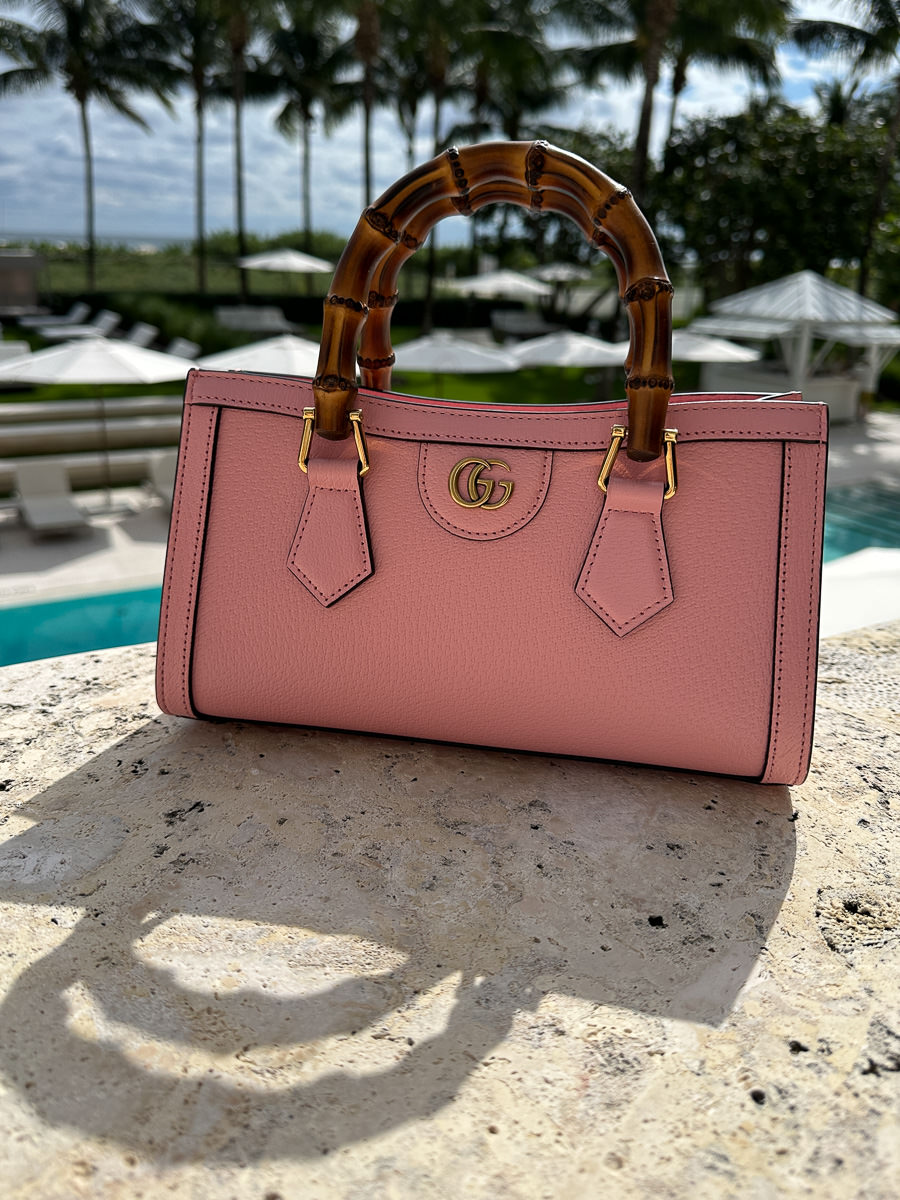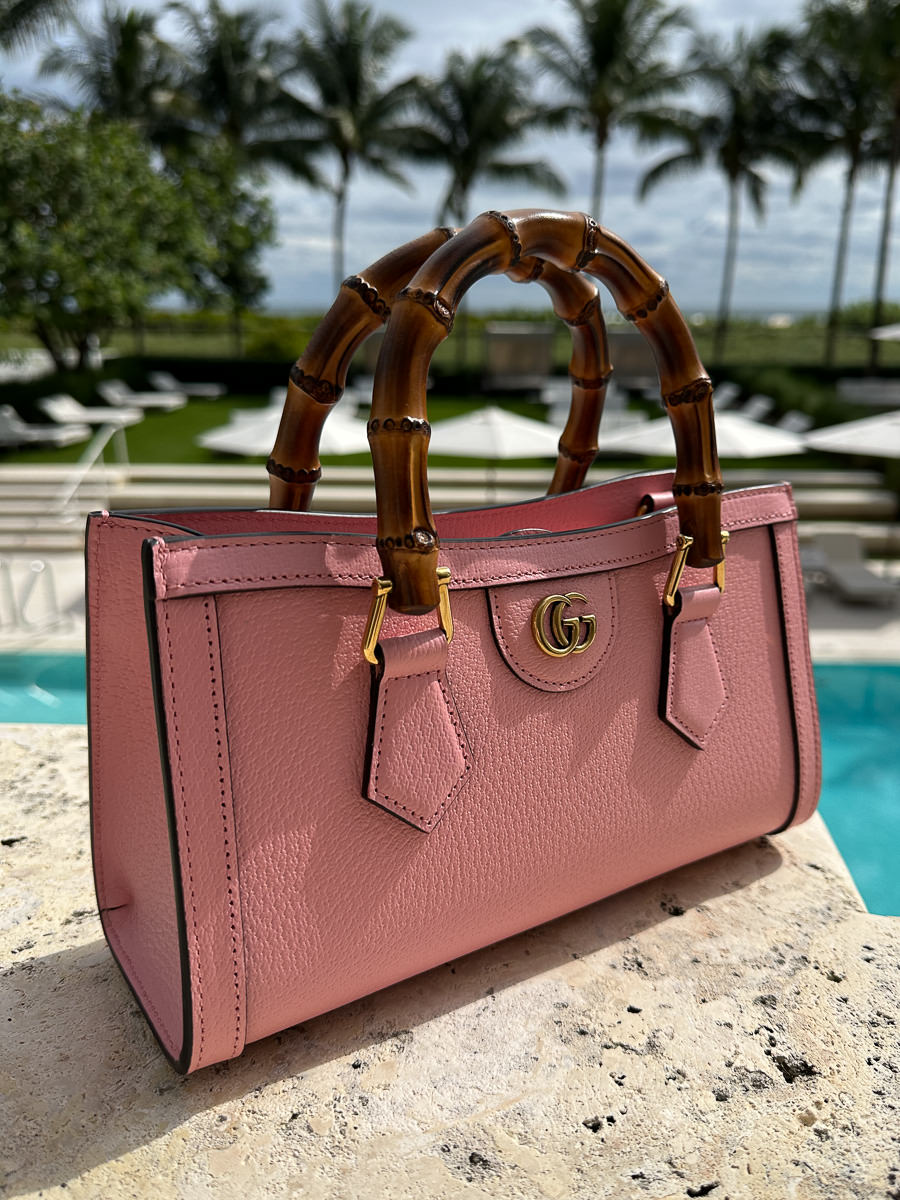 Every aspect, from the bamboo handles to the leather to the stitching to the multiple straps, is made beautifully with no visible issues.
As bag prices continue to rise, I want to have a bag that presents me with no issues regarding quality, and this bag hasn't disappointed me.
I feel like this category is somewhat dated, as price and value rarely make sense with the inflation we've been experiencing in the bag market. This version of the Gucci Diana is $3,500, and I find it fairly priced.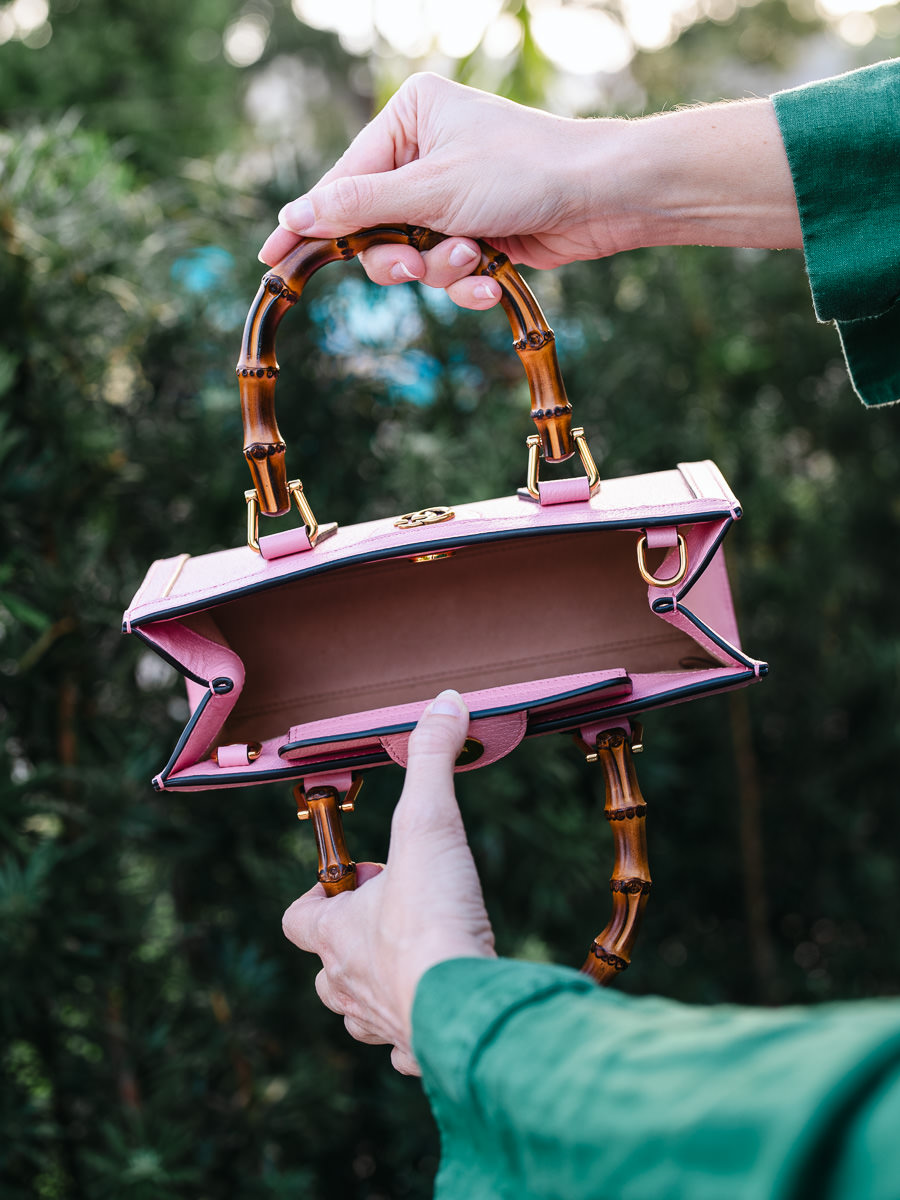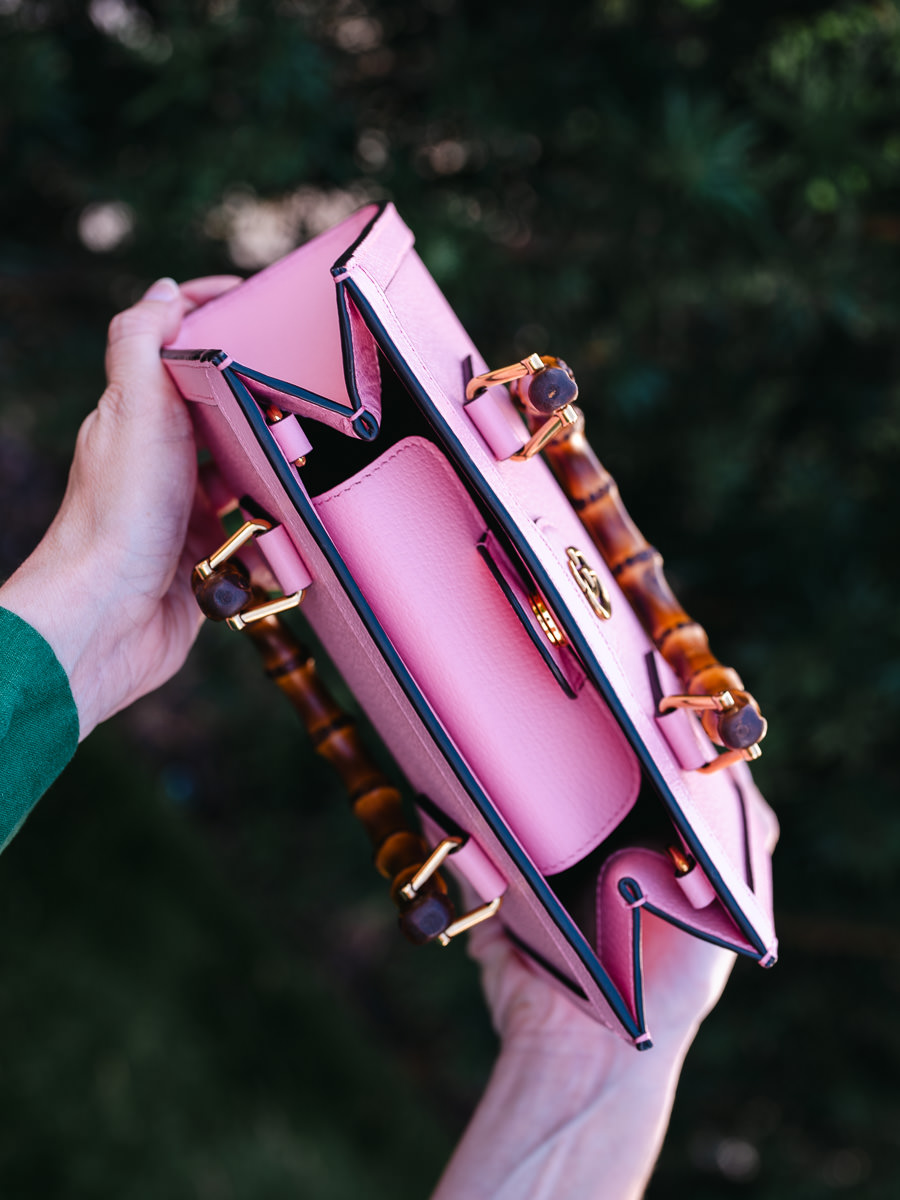 In 2021, when the square version was first re-introduced, the price sat right under $4,000 for the larger size. This small size, two years later, seems to be quite fair, all things considered.
Though changes are happening at the house of Gucci, this bag possesses plenty of key elements that are integral to the brand. The first collection for Sabato De Sarno was filled with archival facets, so this bag feels like it will remain a classic Gucci bag.
There are other colors that would make it more timeless, like black and brown, but the pink is the option that had my heart.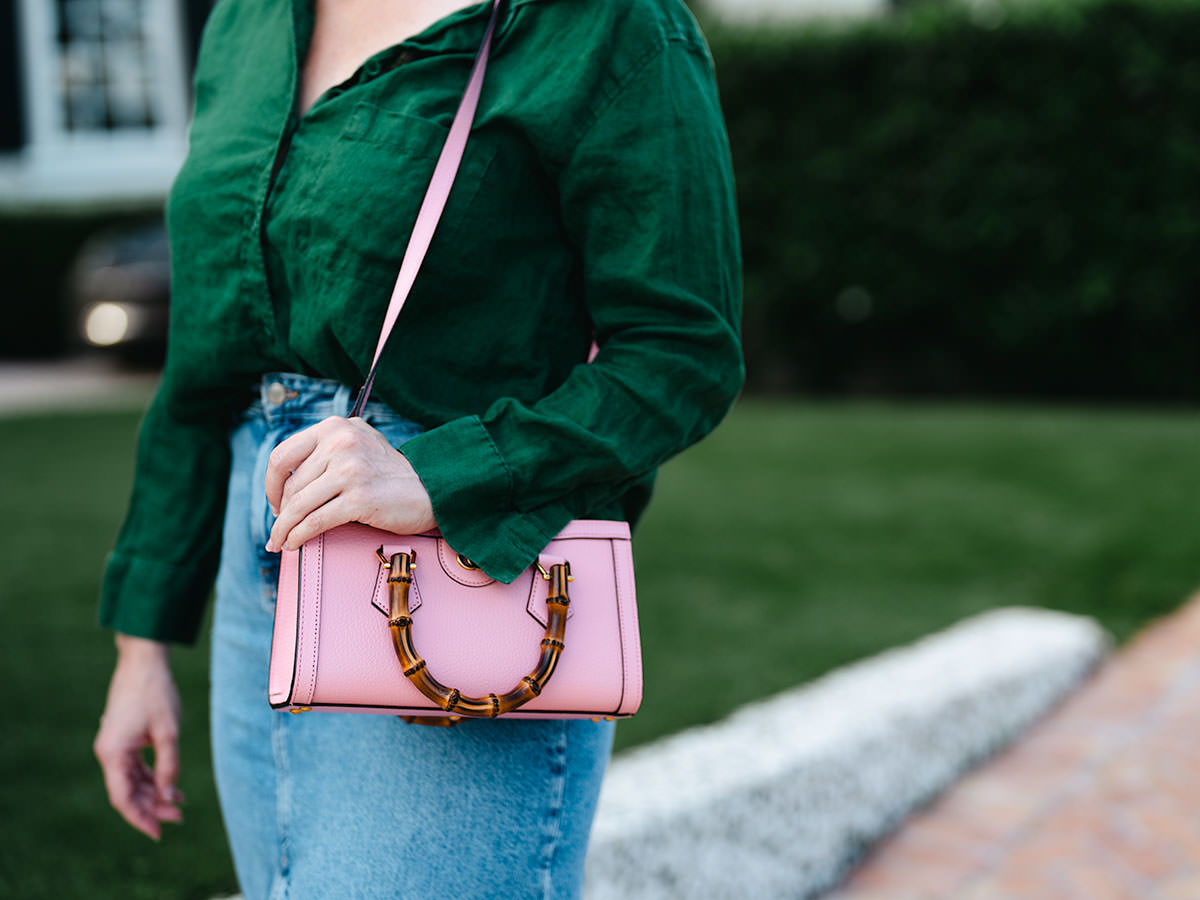 This is a bag that I quickly fell in love with from the moment I saw it arrive on Gucci.com until the moment I had it in my arms. There is something very special about it: a bag that allows me to feel like I am holding parts of the brand's history that still has a modern twist.
The color is one that is great for South Florida living, and the shape has been far more usable than I first imagined.
The real winning aspect of this bag surrounds the fact that the Diana line is a knockout line for the brand, one that won't be disappearing anytime soon.