I've had a long-time love affair with Gucci and although I've reviewed two other Gucci bags I own (the Bamboo Shopper and Lady Stirrup, I have yet to review my most beloved Gucci bag.
Many of you have heard me say how much I love my Gucci Soho Disco Bag, and the bag makes frequent appearances on our Instagram as well, so it seems like it's about time the bag gets a full review. Check out how my Gucci Soho Disco Bag scores in our Purseonals ratings below!
1 / 6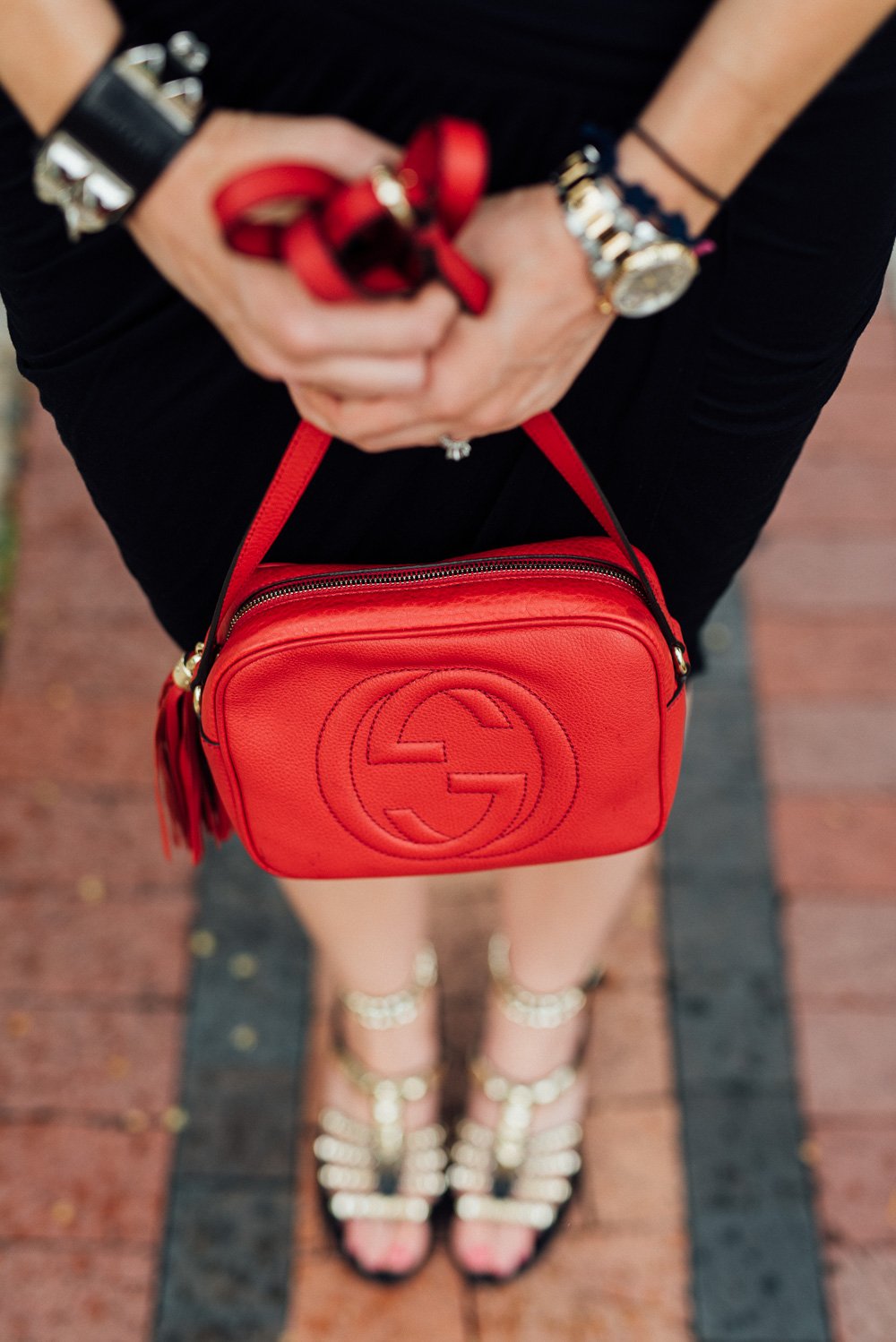 Aesthetics
This bag is a personal favorite and is probably one of the most-carried bags in my collection. The day I got it, I instantly loved it, and I've carried it for a few years now. Many brands have similar bags; the style is called routinely called a 'camera bag' for its boxy, compact shape--like a bag meant to hold a small camera.
While there are other brands with bags like this, the Gucci Disco has become my go-to. There is an oversized leather tassel, which is a nice touch, and overall, this bag sits really well when carried.
Usually I don't like monograms, but there are certain instances when a monogram is done so nicely that I go from not being a fan to absolutely loving it. The Gucci Soho Disco is one of those cases. The GG monogram on this bag stands out, but Gucci tones it down a bit by having the monogram finished in tonal stitching; it blends in well.
I've received a lot of compliments on this bag, and while, overall, the design is simple, it isn't just me who loves it. We have a Gucci Disco Bag Club on the PurseForum that has almost 100 pages of responses now!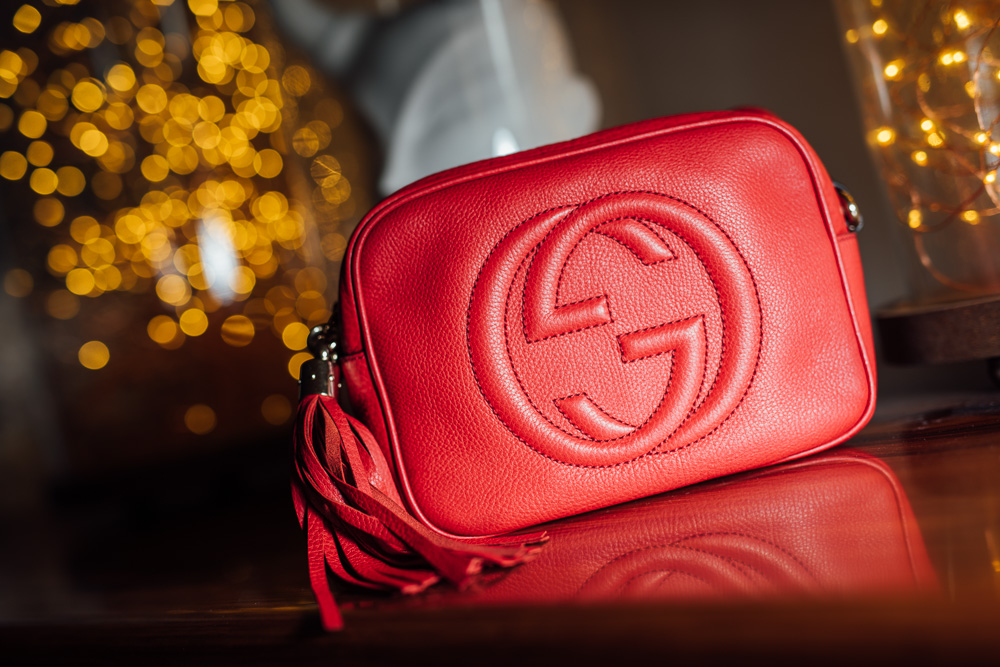 2 / 6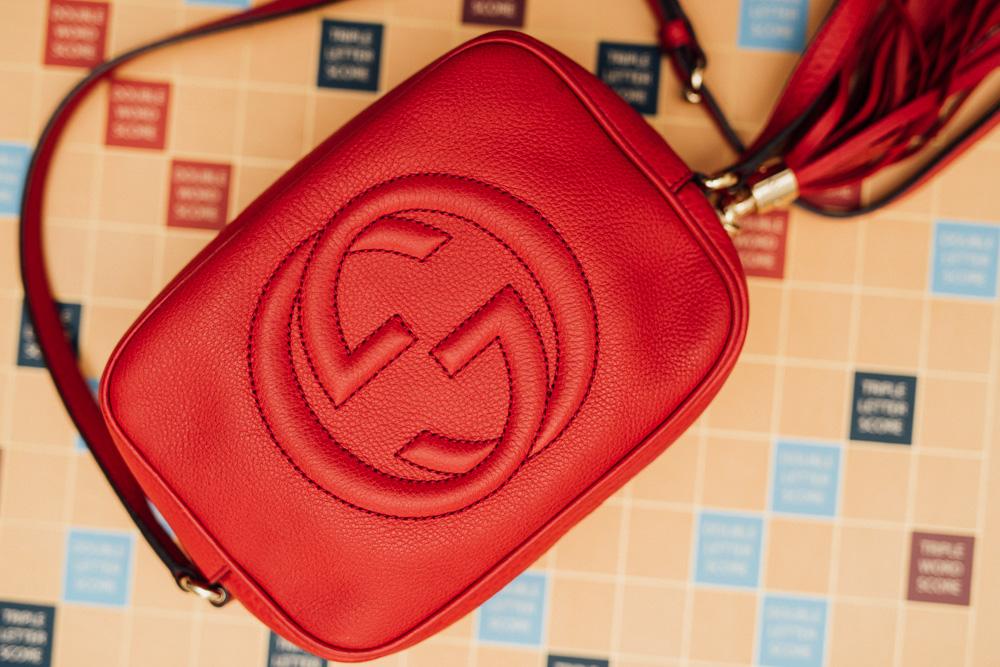 Usability + Functionality
One of the main reasons I love this bag is how easy it is to use. Large bags surely carry a lot, but they can be hard to navigate. I love the Gucci Disco because it holds a ton, but when you open it up, you can find everything inside easily. To me, this is quite a feat, but the Disco seems to do just that.
The shoulder strap is also a great length. The bag hangs nicely, can be worn crossbody and it sits in such a way that makes it easy to unzip and reach inside. Some bags have straps of awkward lengths, which makes accessing the main compartment hard, but that's not the case with the Gucci Soho Disco. The straps has five holes for you to adjusting its length, and I've found the perfect fit for me is the last hole, making the strap as long as it can be.
The interior is just the right size to fit everything you may need and offers two pouch pockets. I can't fit my continental zip wallet in this bag, so I usually take out my important credit cards and slide them into one of the two pouches. The pouches can also fit your phone, but I do think that would start to pull the side of the bag down from the weight, so I don't do that.
3 / 6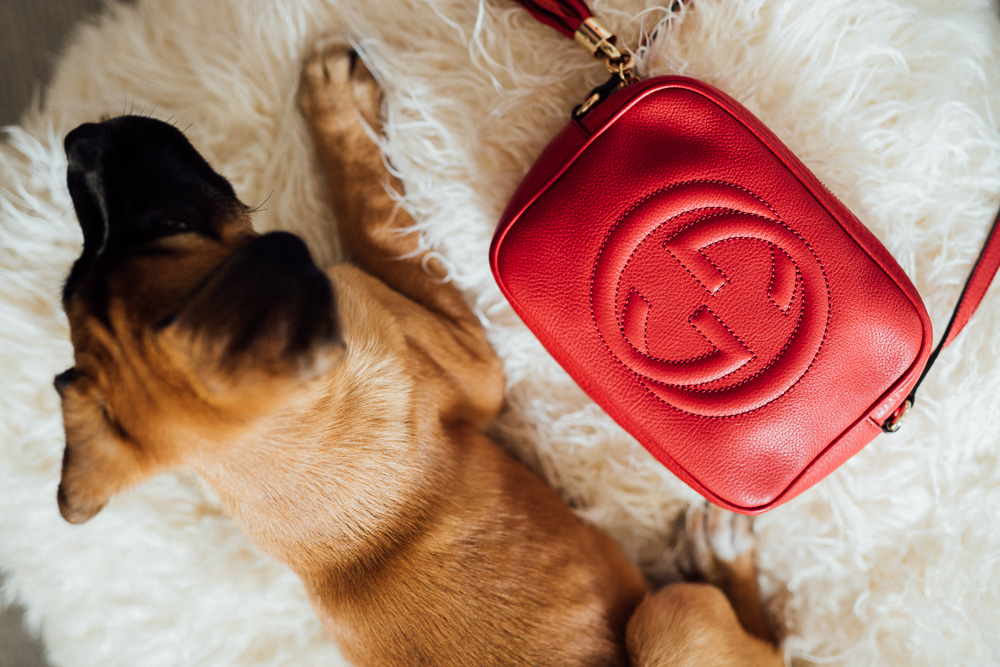 Quality + Construction
When I say I've carried this bag a lot, I mean a ton. It has made appearances on our Instagram account for years, and I've truly used this bag. After hundreds of outings, the bag has aged beautifully. I'm including a couple close up shots of the bag because you would expect to see wear (which is normal on bags you use often), but this bag has yet to show anywhere near the amount of uses it's received.
I can still smell that nice leather smell on this bag, and the thick, pebbled leather hasn't begun to sag or lose it's shape at all. The bottom of the bag isn't reinforced, but it hasn't begun to slouch either, which makes me very happy.
The interior of the bag is lined in a thick fabric lining, and it also has held up really well. All of the stitching is still intact, and the hardware is really durable too. This bag shows that quality and craftsmanship are important to Gucci.
4 / 6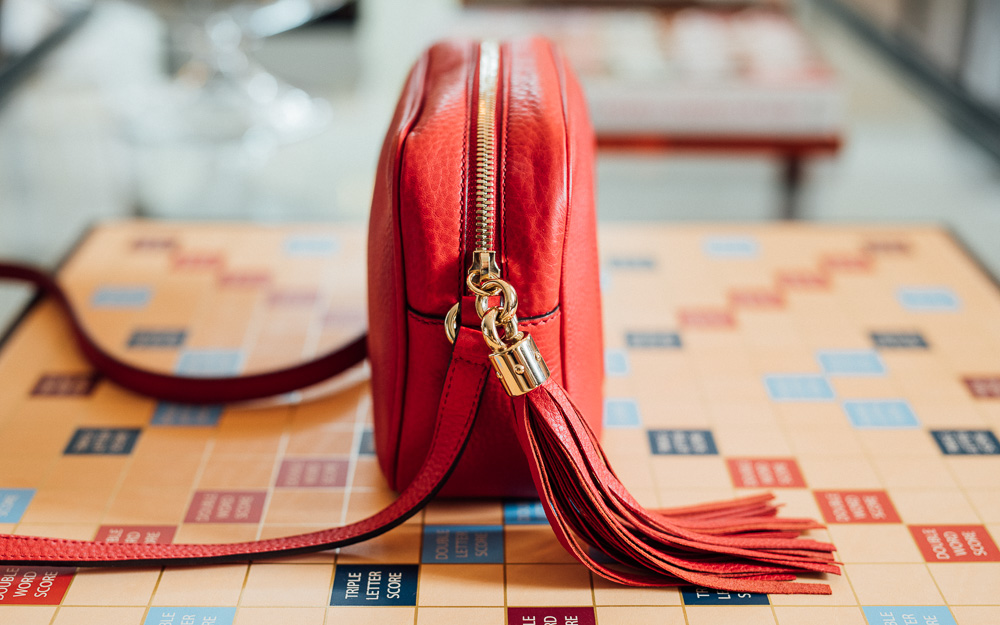 Value
I have to give this bag a 5 out of 5 when it comes to value because it's under $1,000. I know that it isn't the biggest bag, but it can fit your daily needs, and that means you can carry it for much more than just going out.
For reference, I am 5'10.5" and the measurements of the bag are 8"W x 6"H x 2.7"D. Price of this bag in this color is $980 via Gucci.
5 / 6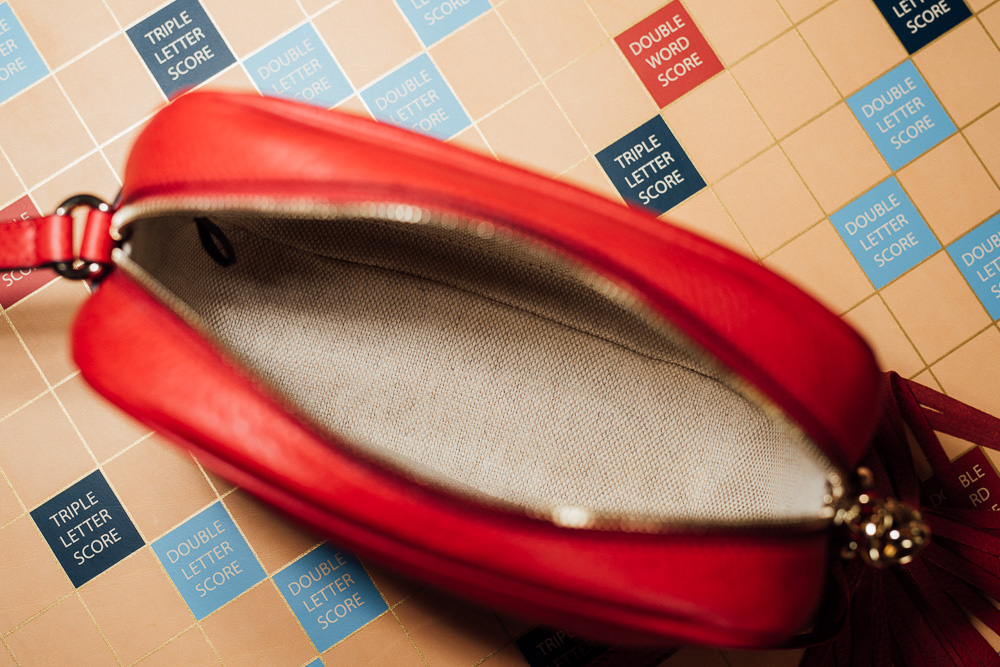 Staying Power
The only aspect of this bag that could make the staying power waiver is the big logo on the front of the bag. That being said, the monogram on this bag is still not overly eye-catching. Otherwise, this bag has a shape that works for every season and I don't see it losing its staying power.
6 / 6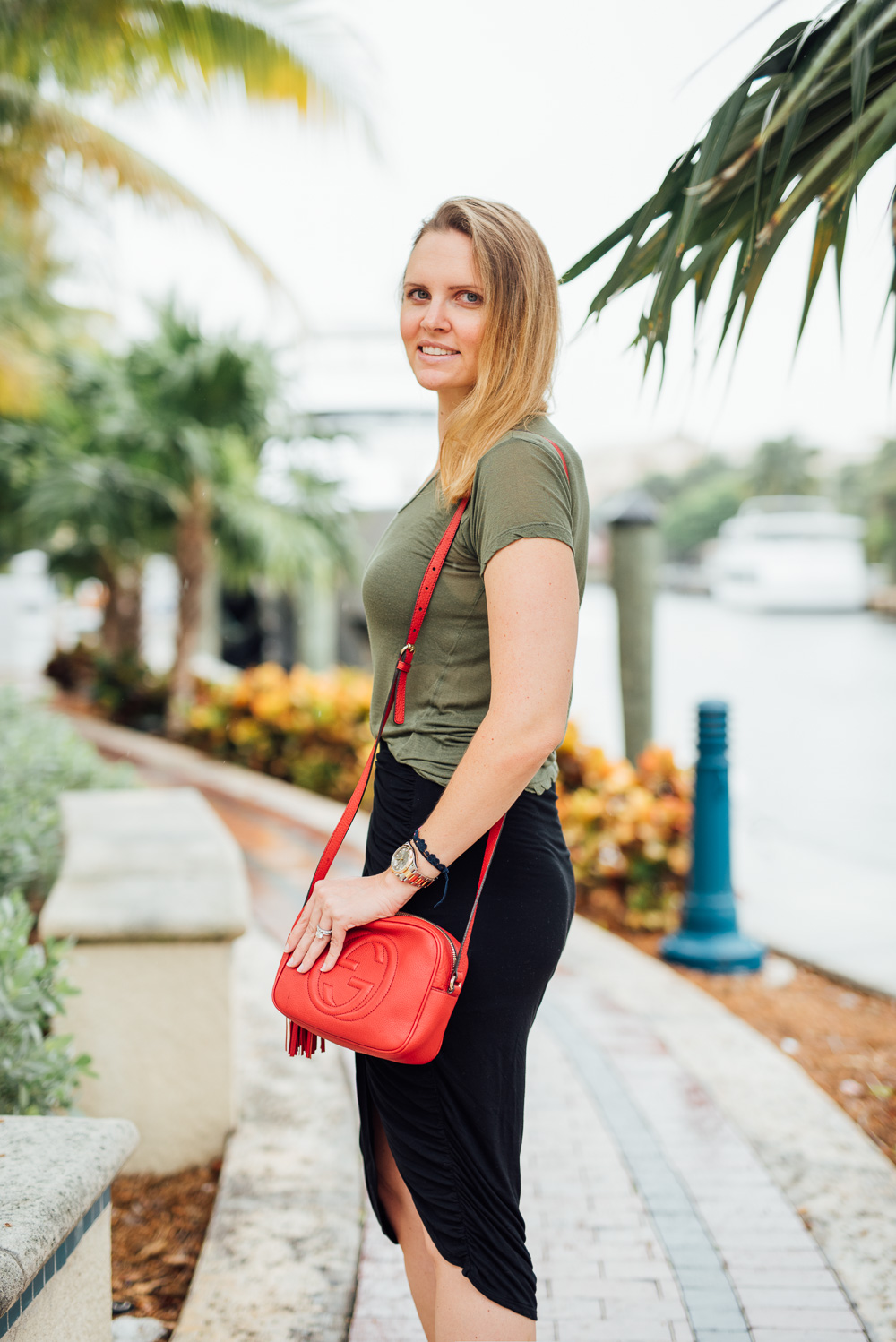 Total
The Gucci Soho Disco scores high in our ratings, with 24 out of a possible 25 points. It is a personal favorite bag that I've been meaning to review for you all for quite some time. The great thing about the Soho Disco is Gucci continues to release it in a variety of colors, materials and even new sizes. If you have $1,000 to spend and don't need a massive bag, I would always suggest this one as an option.
You can buy the exact version of the bag I own from Gucci.com for $980 and shop a variety of Gucci bags via Neiman Marcus.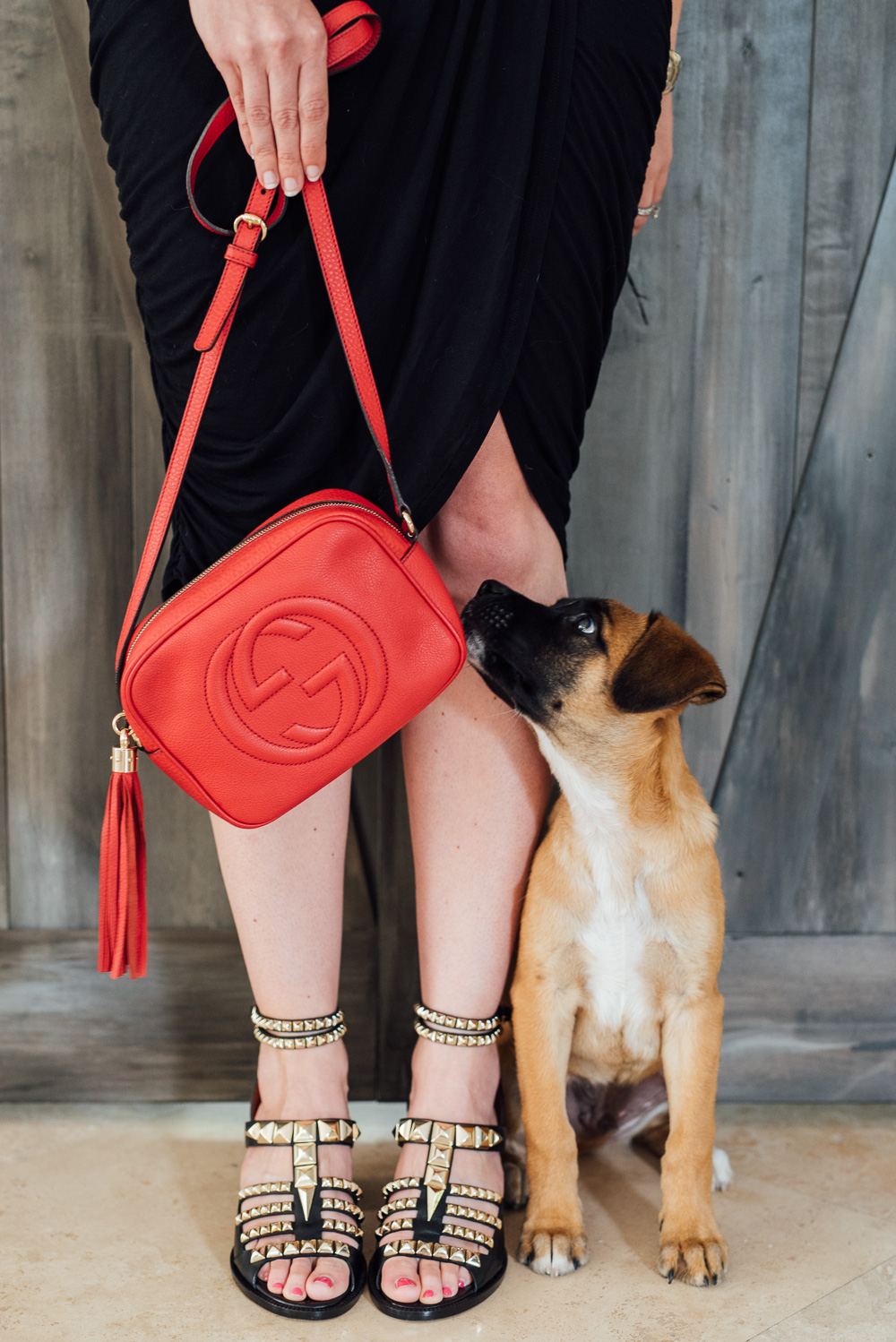 P.S. Please consider supporting our small, bag-loving team by clicking our links before shopping or checking out at your favorite online retailers like Amazon, Neiman Marcus, Nordstrom, or any of the listed partners on our shop page. We truly appreciate your support!