The swap. It happened when the world began to open up, and friends were able to reunite after so much time apart. The FENDACE collection celebrates just that—friendship, togetherness, and ultimately, love. This unique partnership between two iconic Italian fashion houses, Fendi and Versace, made waves when the collection was introduced back in September. Today, we've got another new look at the collection, which just launched! Get your wallets ready; this one is really good!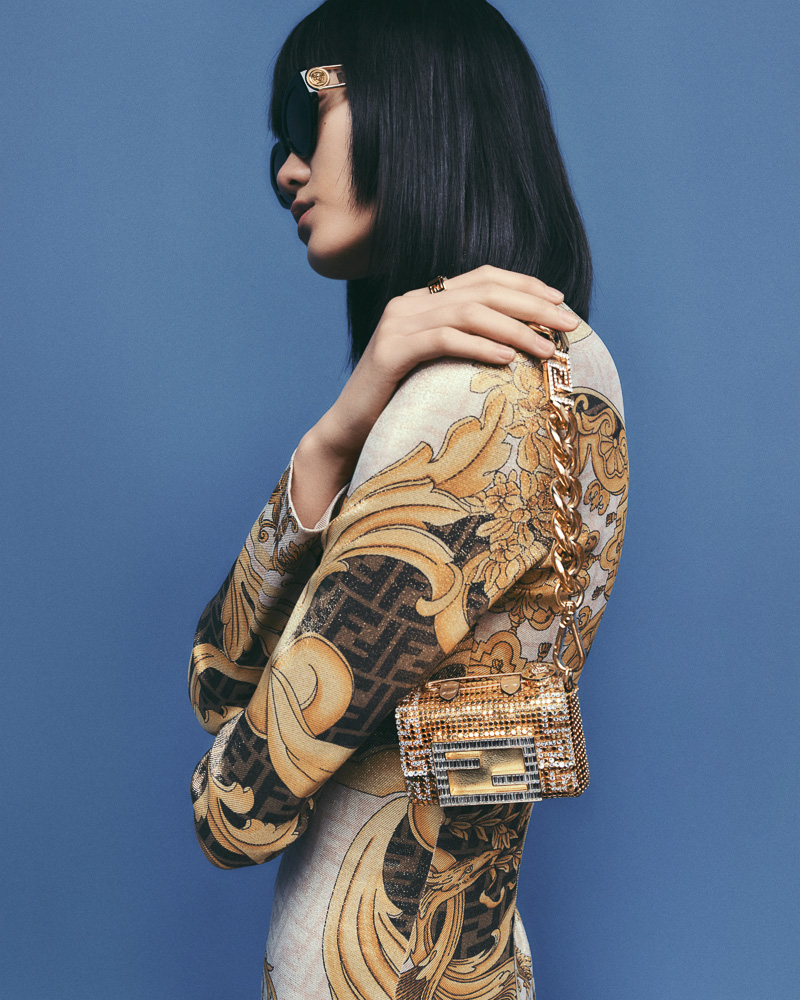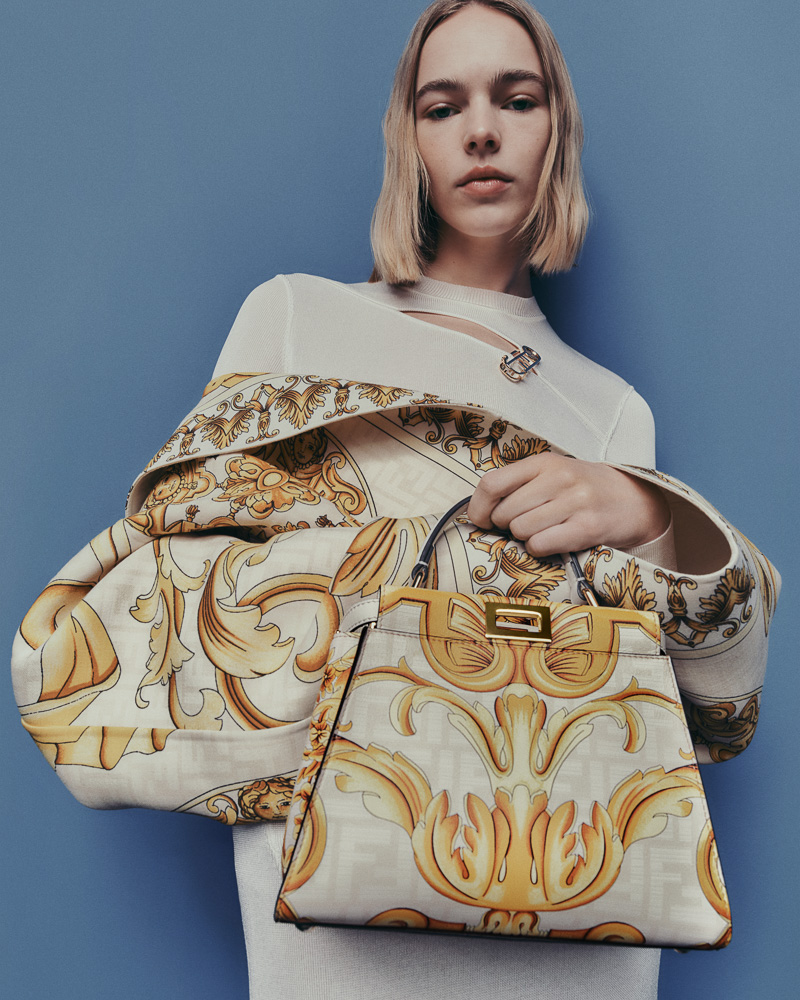 FENDACE is Here
Described as a unique moment in fashion, and it really is, this collection is more than just a collaboration. It's an exchange of creative roles, perspectives, and brand codes. A new campaign shot by famed photographer Steven Meisel further explores what this collection means, capturing the same sense of energy and friendship Kim Jones and Donatella Versace had when designing the collection.
"It's a swap rather than a collaboration and, most of all, it is done out of friendship. It is the beauty of togetherness after time apart and a celebration of women who have inspired me so much." Kim Jones
Fendace is fierce, fabulous, and fun. Glamourous images ooze this very vibe, showcasing RTW, handbags, and accessories from the collection. Looks from the collection truly convey a shared vision. Prints are bold, bright, and emotive, and each House's logos are fully embraced and incorporated into the collection.
Styles like the Peekaboo and Baguette combine Fendi's most iconic House staples with Versace's boldness, while the La Medusa marries the Fendi FF logo with Versace's core DNA. Each piece, and the handbags specifically, are a clear statement of the collection's vision to create special designs that also pay respect to each House's history and core DNA.
Fendace launched today, May 12 through a series of pop-ups and events worldwide. These special pop-ups will be the only place to shop the collection in its entirety. In boutiques, the collections will be split, with Fendi presenting the VERSACE BY FENDI collection, and Versace showcasing FENDI BY VERSACE. Discover more below.