If you've been among the bag lovers bemoaning the trend for tiny, nearly non-functional micro bags, I have some bad news for you: we are nowhere near the end of this trend, and probably won't be for another year. On the other hand, if you've been one of many to snatch up bitty bags like the Fendi Micro Peekaboo, I have some good news for you: Saint Laurent now makes a new size of the Sac De Jour, its tiniest yet.
The Toy Sac de Jour usurps the Nano as the popular bag's smallest size, and according to LUISAVIAROMA's product page, it measures in at a sparse 13.5 centimeters wide, or slightly more than 5.3 inches. My iPhone 6 Plus will definitely not fit inside it.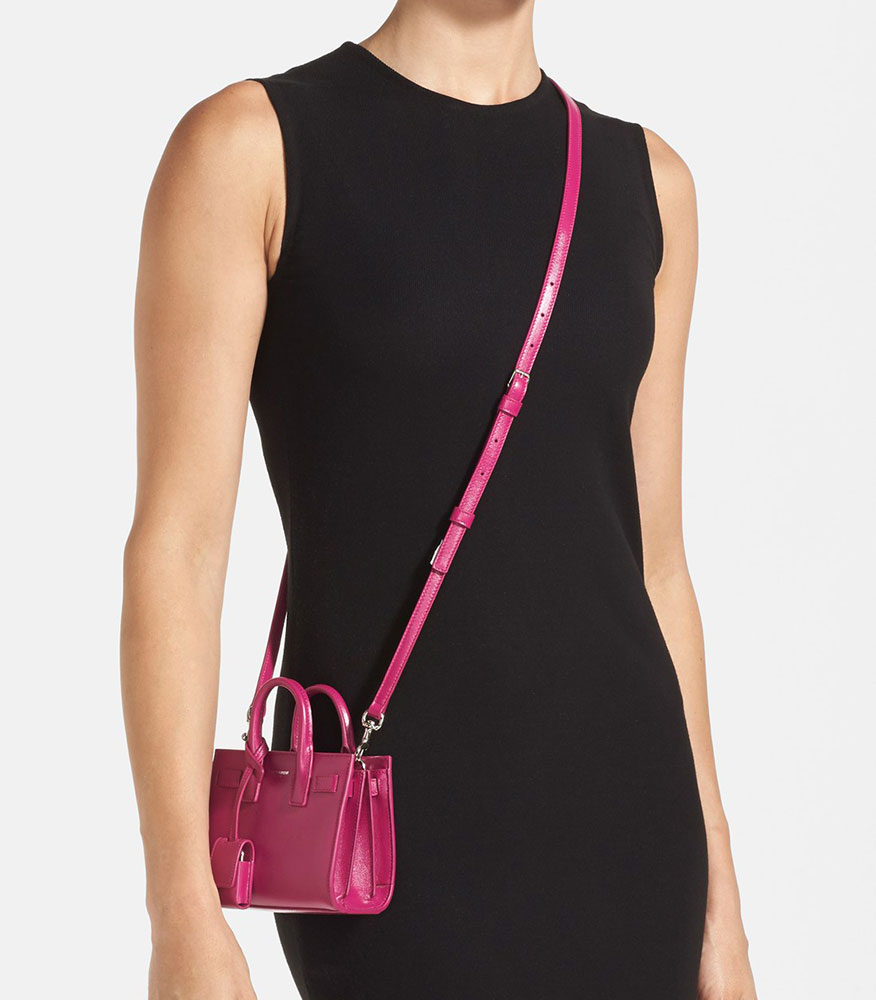 For comparison's sake, the Nano Sac de Jour is over twice as wide, measuring in at a relatively generous 8.6 inches. The Fendi Micro Peekaboo, which is the current reigning micro bag, is six inches wide, which makes this bag the new champion (of sorts). Unlike the Micro Peekaboo, it doesn't look like you can use the Toy SDJ as a bag charm on a larger bag, which is too bad; that's a significant part of the Micro Peekaboo's charm.
Thankfully, the Toy SDJ has a slightly tinier price to match. You can pick one up for $1,350 via Nordstrom, versus the Peekaboo's $1,550.
For all the info you could possibly want on the bag's other sizes, including prices and size comparisons, check out our ultimate guide to the Saint Laurent Sac de Jour Tote.