I've found the statement velvet bag my collection so desperately wants and needs!
In collaboration with Prada.
Handbag lovers like us have usually collected a wide variety of bags over to years to have at our disposal that fit specific purposes—some are for going out, and some are for traveling. Some are classic, and some are fashion-forward attention grabbers.
Enter the Prada Velvet Cahier Bags, a collection that will take any outfit to the next level and make a statement. Before I get into the details of these bags, I have to tell you that I am in love! I have never wanted a velvet bag more than when I saw this collection. I didn't just look at it and think, hey, this could be a fun bag—I thought, I'm buying one now and no one will stop me.
Prada always offers a wide variety of bags: classics like the Double and Galleria, as well as seasonal pieces that meld with themes of the brand's runway shows and help bring them to life. This season, the big debut is a line of velvet bags based on the highly coveted Prada Cahier style, which leaves us with a show-stopping final result. These bags jump out at you on screen, and trust me when I say that in person, the effect is almost three dimensional.
The Prada Cahier Bag was first introduced during the Prada Fall 2016 women's show, and since its introduction, it has fast made its way into the hearts and arms of many. Each new iteration has wowed handbag lovers with its compact-yet-bold design, and it's quickly become an iconic bag for the brand. The newest versions implement velvet enhanced by the trompe l'oeil technique, which gives a strong, playful product. Everything about the Prada Velvet Cahier Bags speaks to me—from the colorways that I wouldn't necessarily think I'd like that I now need, to the simple idea of a velvet bag.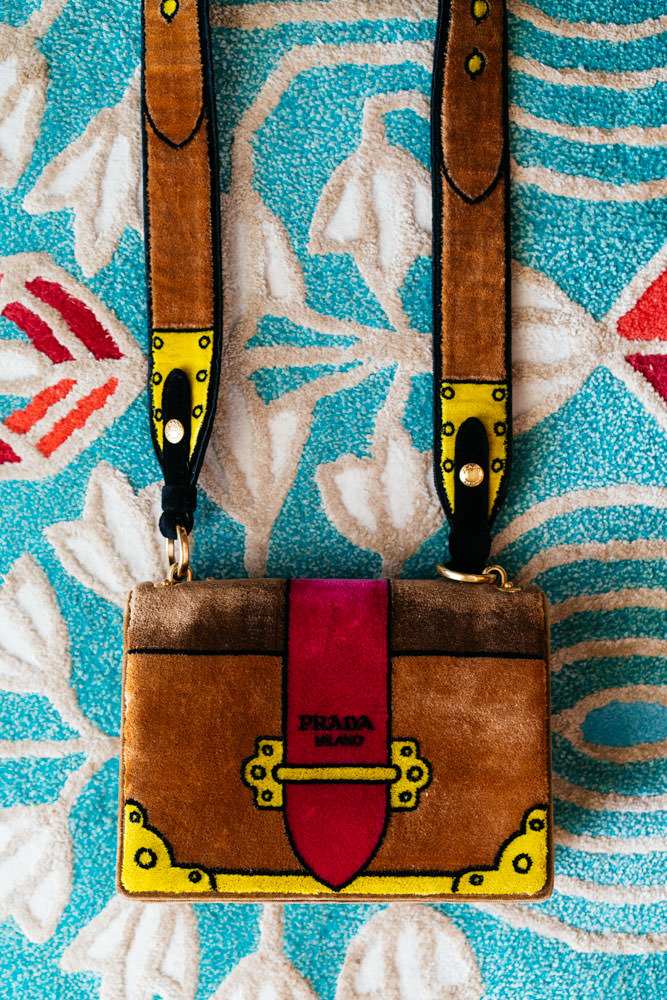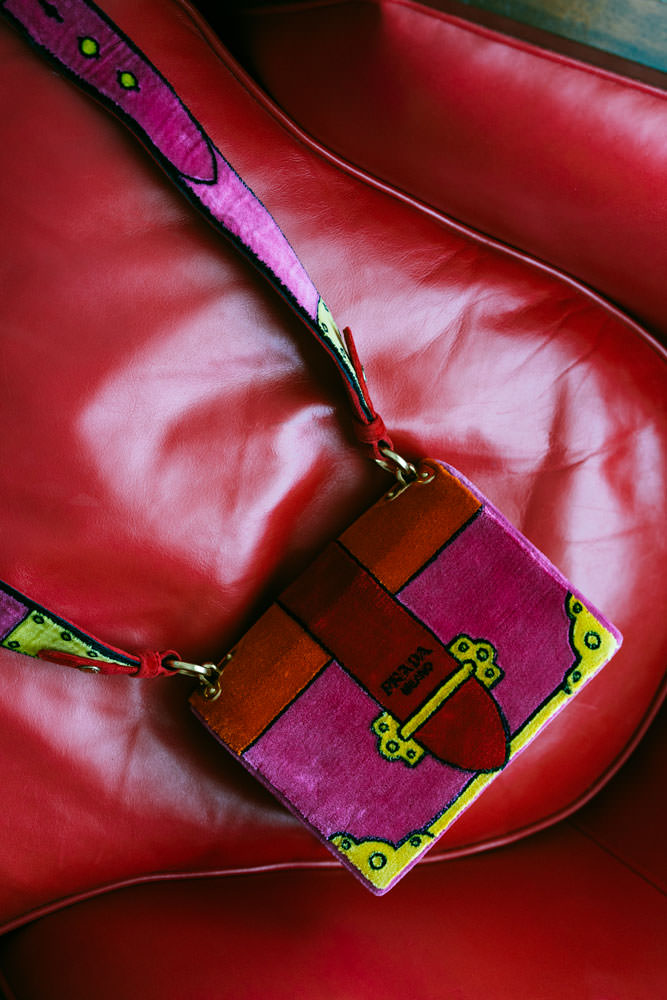 The Cahier is inspired by a diary, which is fitting: a bag is also a place to store your intimate items just as a diary stores your intimate thoughts. The typical hardware mimics that of an ancient book. That's also true of this new version of the Cahier, but the details are printed on the bag instead of affixed in metal.
Another aspect of this bag that I adore is the shoulder strap matches the bag, with the same velvet on the outward facing side and typical hardware details are etched into the velvet. The end result is a bag that comes to life when you see it, and trust me, you want to see these bags.
I love handbags for everything they offer—mainly they carry our necessities, but when you're a handbag collector and lover like myself (and you, which is why you read us, I'm sure!), you sometimes want a bag that excites you. This bag excites me. This bag gets me. This bag doesn't take itself too seriously. This bag is not just a great velvet bag, but a great bag over all, with a playful design that reminds me why I love bags so much: they're fun and an outward expression of yourself.
Your bag can easily be suited to your mood or personality, and as you all know, I'm a simple-outfit kind of gal, so finding an amazing line of bags like these is everything I want and more.
Click to see the entire Prada Cahier Velvet collection.