You know how you sometimes feel like you've known something forever, but you never actually noticed it? Like it was always there on the horizon, but just never on your radar?
I feel like Polene and I share a similar dynamic. Situated on the more affordable end of the handbag spectrum, Polene is a French, family-owned fashion house I came across when I had discovered PurseBlog for the first time. And, as you might guess, in my early days of navigating the glitzy world of purses, I didn't quite get why Megs, Lucy, and members of the PurseForum (this thread spans 216 pages, and counting!) were aah-ing and ooh-ing over the brand's rather simplistic leather silhouettes (my purse of choice was the Louis Vuitton x Stephen Sprouse Graffiti Speedy, in case you might ask).
Moving forward, however, as I vacillate in and out of my logomania phase, I have come to grow an appreciation for the textures and types of leathers used for purses, my lambskin PS1 (and undying love for the Sac de Jour) is a testament of the development in my preferences from my previously trusty Spiderman backpack.
Alongside that, as I continue my investigation into Parisian style (although investigation is a rather generous way of describing the act of binge-watching Parisian-centric TV shows), Polene appears to have made a triumphant return into the scene, joining the ranks of Jerome Dreyfuss, Longchamp, and Chloé, as the epitome of impeccable quality and quiet elegance. And speaking of shows, if you tend to scrutinize characters' ensembles like I do, then you might be aware of Polene's distinct presence in the second season of Emily in Paris – whether it be Camille's Numero Un, Madeline's Cyme tote, or the Numero Huit sported by Emily herself – Patricia Fields, it seems, has been quick to adapt Emily's character to true French style (in hindsight, could that be a hint about whether she'll be staying back in Paris? Now I'm intrigued.)
But when Polene began, way back in 2016, it had neither the celebrity endorsements nor the attractive marketing campaigns to make itself known to the world at large. Even though tPFers have been debating and lusting over its offerings from as early as 2017, the brand has entered our collective minds only since 2019, relying solely on craftsmanship, quality, and timelessness.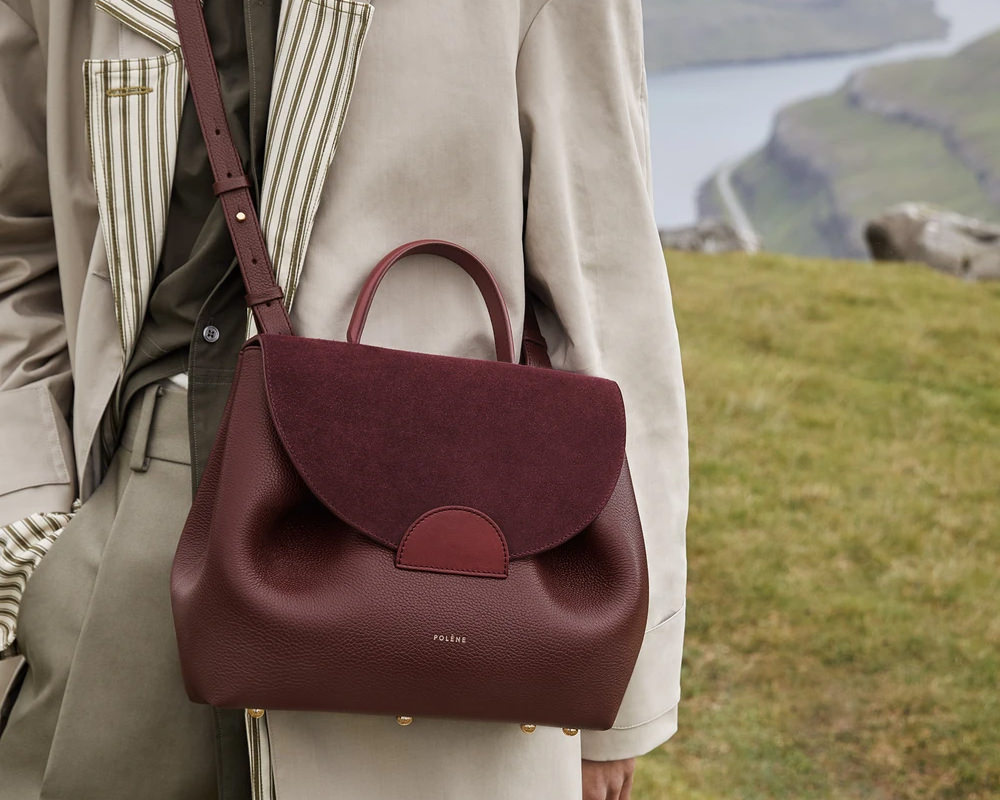 In fact, the primary design element of Polene's purses is the leather itself, with folds said to be inspired by the works of Madeleine Vionnet, Mariano Fortuny, and Madame Grès. Sporting little hardware (and certainly, no logos), the handbags provide a complete package for minimalist fashionistas, supported by a sweet price tag of under $500. Legend also has it that the trio of siblings behind the brand (and the great-grandchildren of the founder of Saint James, the popular striped marinière shirts manufacturer), came up with 25 different design prototypes, all handmade (and continue to be so!) in Spain before they launched their very first model, the Numero Un – French for "number one."
And it was the Numero Un that won the hearts of tPFers, Parisians, and fashion-lovers in general, with its elegant flap closure, cinched leather folds that can be expanded for more capacity, and 6 metal feet. Since then, the house has released several designs, all numbered, although the Onze (11) and Douze (12) have been later renamed the Beri and the Cyme. But one might think, if they have no logos, prominent hardware, or any conventional design feature, they should be pretty boring looking, right?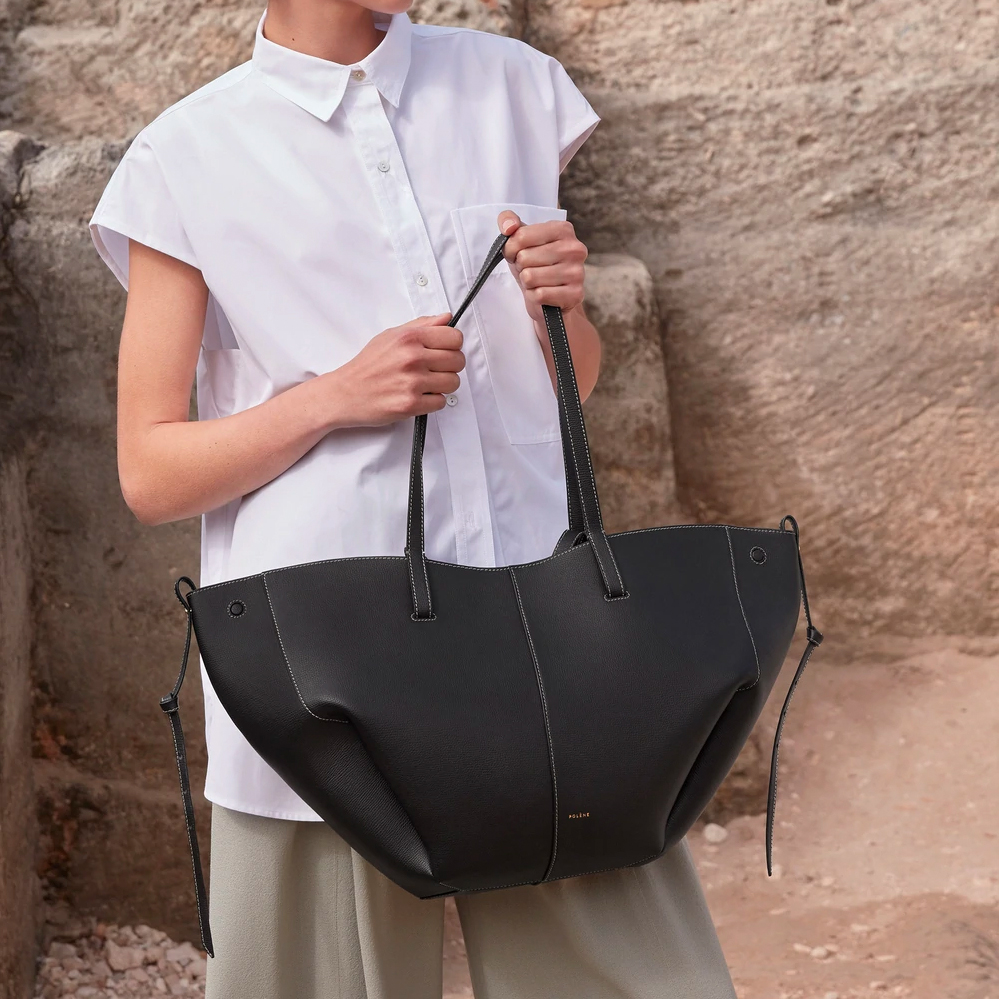 Not at all! In fact, the pillowy soft Beri is a quirkier take on the trendy BV Jodie that'll likely stay around for much longer than the trend lasts. At the same time, the Cyme and Le Cabas are your everyday leather totes, but with uniquely distinctive sculptural elements thrown into the mix. The Numero Dix is another croissant-style mini hobo (it also comes in a regular-sized hobo) that's sure to add a little oomph to your outfits. At the same time, the Numero Six wristlet (also available in a chic belt bag variation) and the Numero Huit bucket bag all make serious contenders for a wardrobe mainstay. And if minis are your thing, there are shrunken versions of nearly every style from the Numero Un to the Numero Sept, to satiate your cravings.
But the design that has truly won my heart is the Umi – a 90s-inspired shoulder bag silhouette that I have come to adore, and as vintage purses continue to be all the rage, this particular one, unimpeded by any dated detail or prohibitive price tag, will likely put you way ahead of the style curve!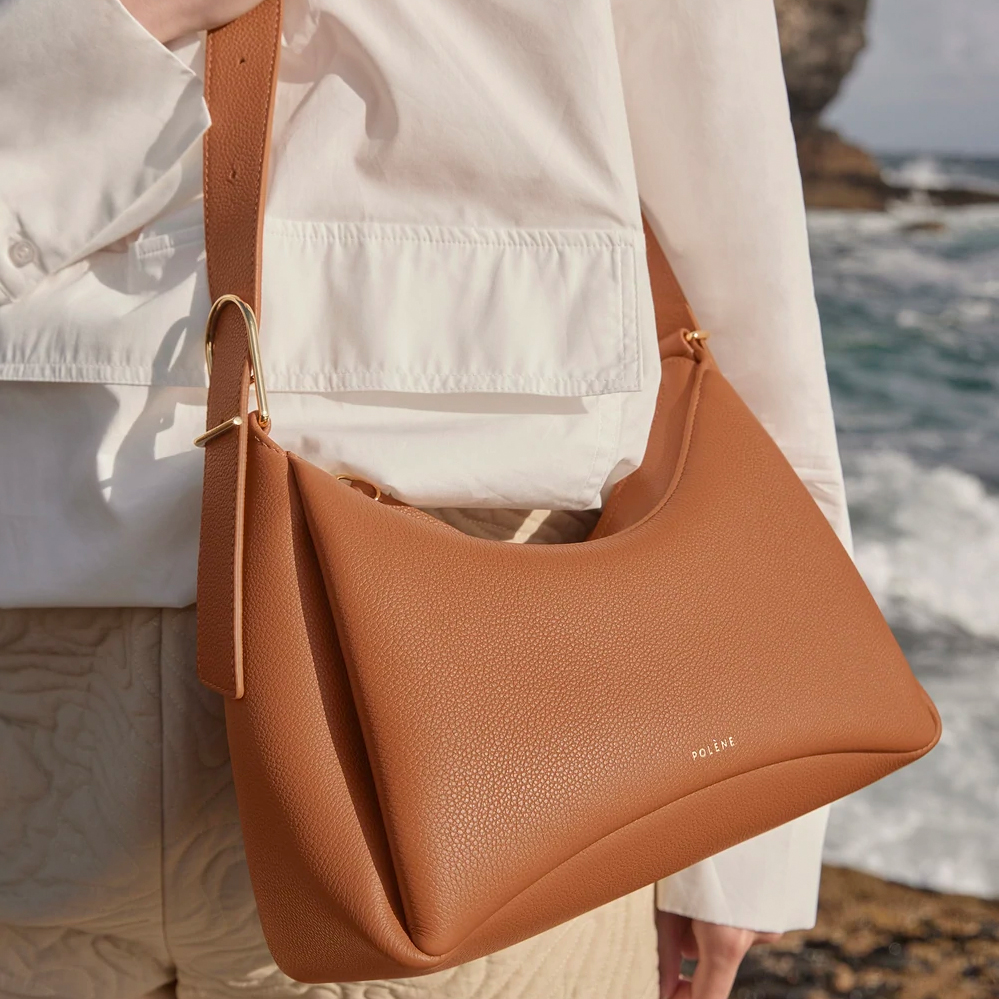 Another little detail about Polene that makes their already classic purses that much sweeter? They don't sell via third-party retailers, even though they've been approached by big names like Le Bon Marché and Galeries Lafayette. Hence, many tPFers have found that purchasing from their Euro site often saves a considerable sum – fun for the deal-hunters too!
Often compared with the likes of Hermès, Loewe, and Saint Laurent, owing, in no small part, to the fact that its bags are entirely handcrafted by skilled craftsmen in the brand's Spanish ateliers, Polene honestly sounds like a secret language for fashion-insiders to communicate: only those in the know will know. And with their expansive range of charming offerings – from dainty top handles to chic shoulder bags and spacious totes – it's likely to stay around for quite a while now. Plus, their oh-so-affordable price tags make them so much better than their contemporary counterparts. And at the end of the day, isn't that what's most satisfying?