The Marc Jacobs Stam is one of my favorite handbag designs of all time. It has consistently held a title on my "top favorite bags ever" list since it was released in 2005. I still vividly remember selecting an image of a Stam for my screensaver on my laptop freshman year of college in 2006 and thinking to myself, "someday I will own one". I ended up purchasing my Stam off The RealReal after I wrote an article on the notorious it-bag of the past, and at long last 12 years later the Stam became a staple in my collection. Ask, believe, receive!
Even though the Stam had seen the height of its popularity and transcended into an it-bag of the past long before it became mine in 2018, my love for the quilted design and chunky hardware never waned. When the Stam was discontinued in 2013, it only furthered my resolve to find a beautiful and well kept pre-loved Stam for my collection. I was a bit nervous to pull the trigger on a handbag that hasn't been in production for years and is considered dated among fashion lovers, but I went with my gut and bought it anyway.
The Marc Jacobs Stam has what it takes to stand the test of time; a classic shape, devoid of logos, and well constructed, this bag is still sharp in 2020. The design flies under the radar and most people don't even realize it is an it-bag of the past, which is part of the fun of carrying it. The bag doesn't even bring me joy solely from a nostalgia perspective, it brings me joy because it's a beautiful bag.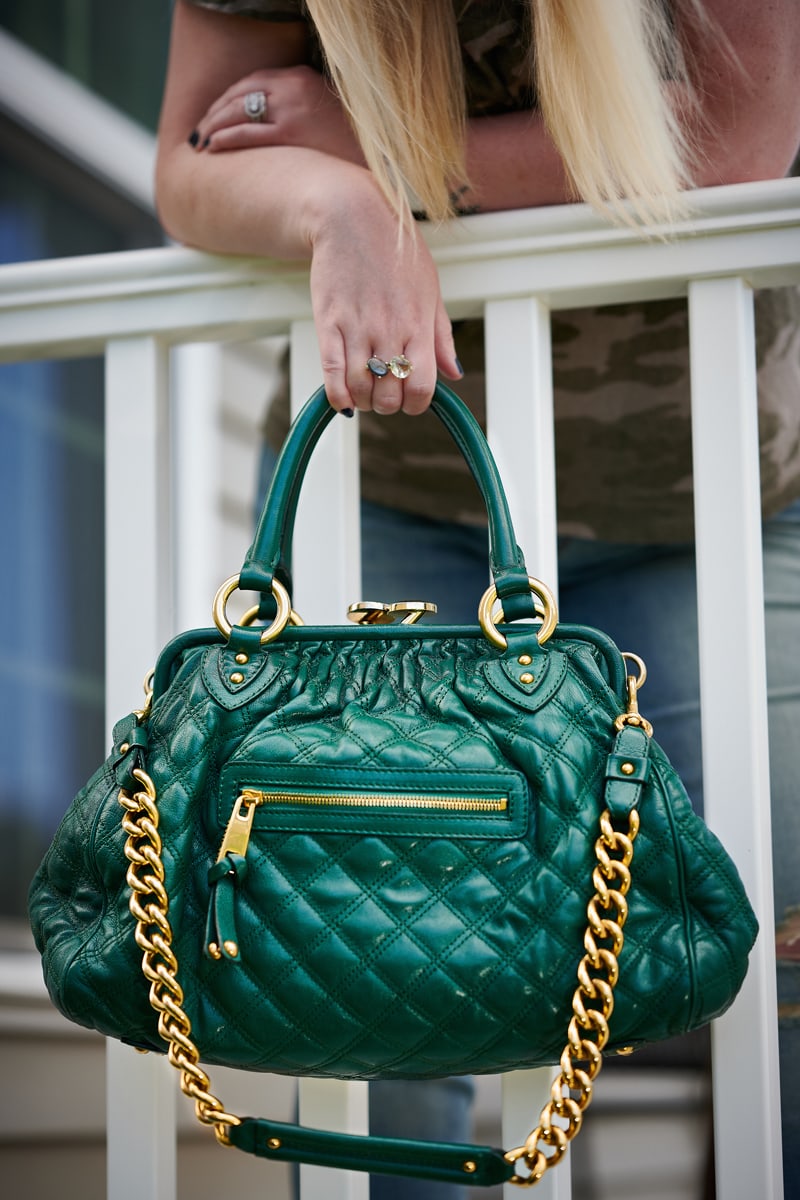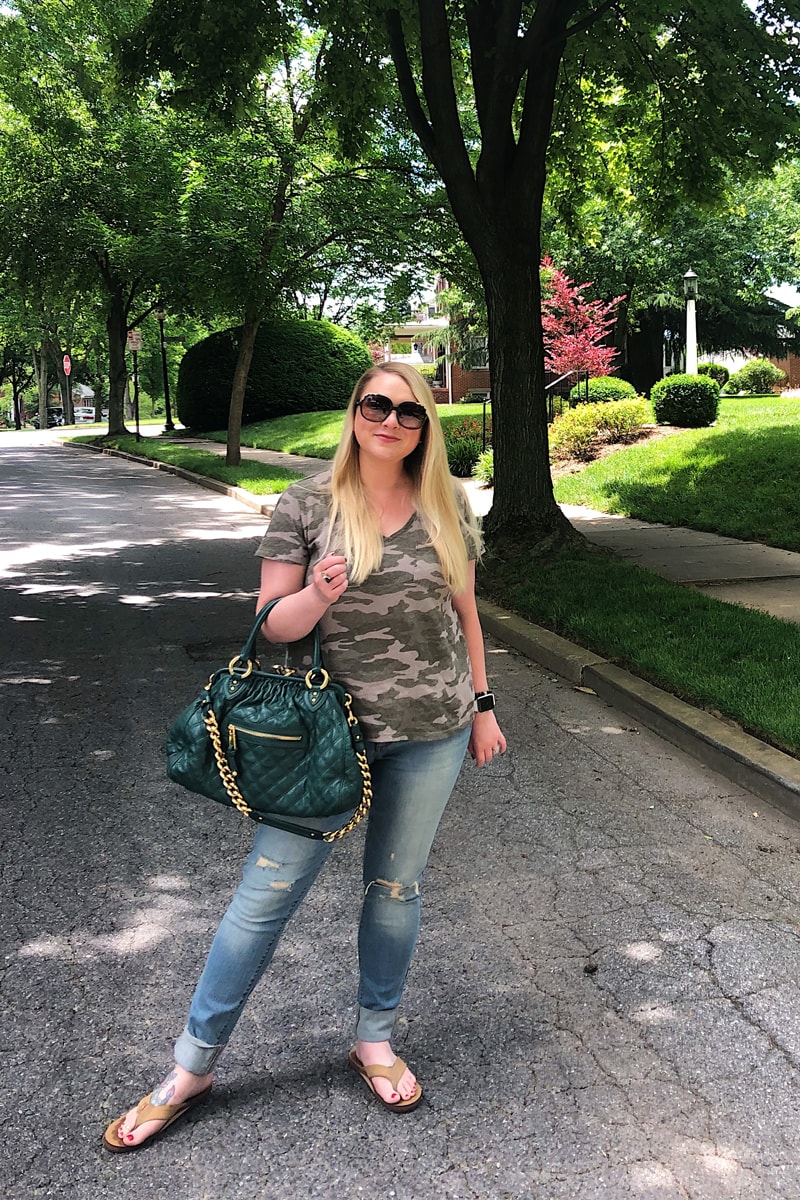 I have always been a sucker for quilted handbags, although I often find that quilting makes a bag look reminiscent of Chanel, and not always in a good way. Marc Jacobs had no trouble putting his iconic and unique stamp on quilted leather designs, as the brand successfully created a very distinctive MJ aesthetic on his quilted bags back in the early 2000's. The quilted bags from that particular Marc Jacobs era are special looking and beautiful in their own right.
My favorite features on the bag are the quilted leather and the gold chunky chain details, making it easily identifiable to handbag lovers. If the quilted leather alone isn't telling that this is a Marc Jacobs bag, the chunky gold hardware will. This bag screams Marc Jacobs without having any large logos, which is a talent that not all designers can achieve. Truth be told, I miss the Marc Jacobs days of yore, as the brand seems to be going through an identity crisis at the moment.
Although this bag is what many purse lovers consider dated, I still love wearing it because it is both beautiful and functional. My Stam is a really unique and beautiful green hue—one that I have never seen elsewhere. In some lights my bag looks like a proper hunter green, but in the sunshine the leather radiates a really beautiful blue undertone that makes the bag look almost a teal color. I truly love the color of this handbag and I am amazed at how saturated the color has remained over time. Although, I am careful to store my bag in a dust bag to prevent fading.
I tend to carry my Stam primarily by the handles versus with the shoulder chain strap, but it is nice to have both options. If the shoulder strap or chunky chain hardware isn't your personal preference, you can easily detach the strap, although I choose to always keep mine attached. The strap is 13″ long, so it easily fits over the shoulder with room to spare. The handles are only 6″, making the Stam best worn on the crook of your arm versus under your shoulder if carried by the top handles.
As I mentioned, this bag was discontinued in 2013, meaning if you want to buy one for yourself you will have to buy on the resale market. The good news? Stam bags go for truly amazing prices on the resale market and most of the bags I see are in really good condition. Be sure to look for signs of wear and tear and always do your research before you purchase, but there are bargains galore.
I purchased mine for under $200 USD, which I still can't quite believe myself considering that it retailed for $1,300 back in its heyday. My bag may be used, but it is in excellent condition. The quality and construction of my Stam bag is superior to many other bags in my collection. The leather is a delicate lambskin, which is a material that often shows signs of wear earlier than other leathers, but that is not the case with my bag.
Dated or not, this bag is a regular in my rotation and I am so glad that I finally have one in my collection. Do you have a favorite bag of the past that you would still purchase today?