This botanical twist on one of Louis Vuitton's popular bags stole our hearts
It's no secret that Louis Vuitton has some of the best bags around. We cover Louis Vuitton bags so often here at PurseBlog because not only do we love writing about them, but you guys seem to love seeing them and reading about them as well! I myself went through a major Louis obsession, and I can remember dreaming about owning a Speedy bag for as long as I knew of its existence. Recently, I found a binder full of collages I used to make from fashion magazines that I would beg my mother to buy me at the drugstore. It was way back in middle school that I would spend hours cutting and gluing pictures of purses, shoes and designer clothes onto cardstock. Sure enough, I had a page cut out with my dream items and there on hot pink paper was a clipping of the Louis Vuitton Speedy bag. The year was probably 2003 or so, and when I stumbled upon my old binder I remember thinking how inexpensive the Speedy was back then! Years later, when I finally got one for my high school graduation, my Louis Vuitton obsession only intensified. Over the years, I acquired a few more LV pieces before my fixation on Louis and only Louis faded.
Recently, though, with the resurrection of must-have monogram, LV is back front and center on my bag radar. I love how the brand is consistently reinventing the wheel and coming out with styles and bags that feature the classic monogram, but with a twist—no pun intended! My newest obsessed is The Twist MM in Floral Monogram.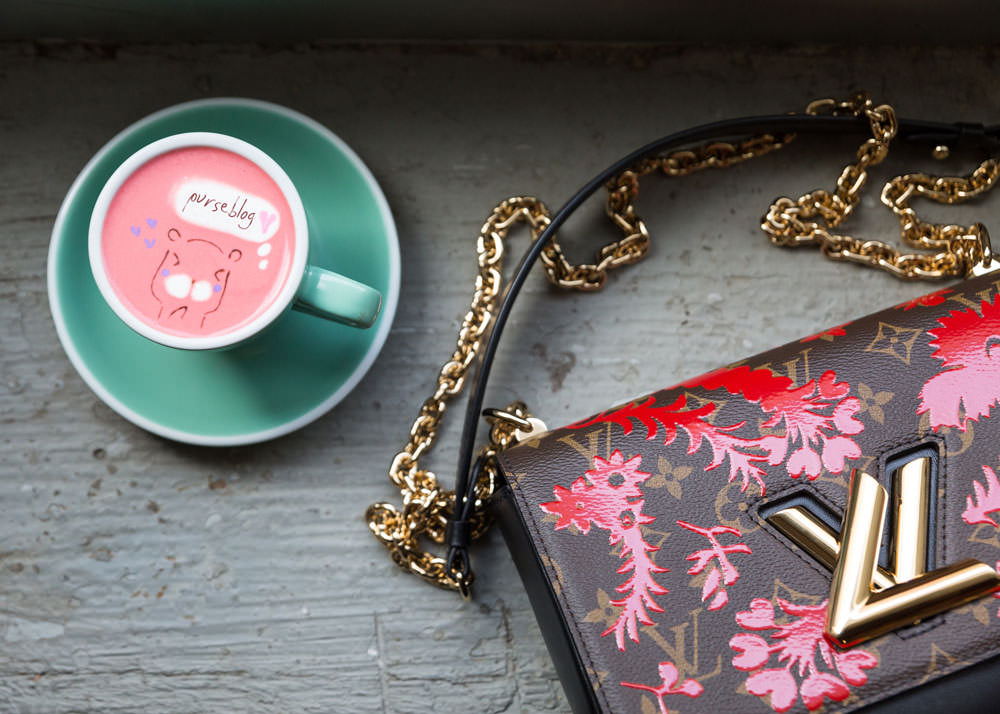 For starers, I love the overall shape of the Twist MM. Any bag that can be worn both over the shoulder and crossbody is one that I consider perfect for me. I love the convertible strap, and I feel that is one huge plus of this bag! I also really like how the bag features a fun take on classic monogram, and is also mixed with black leather. One of my biggest pet peeves is mixing LV monogram with all of the black I wear! I know it's classic and can totally be done, but the fact that this bag has both brown and black in it makes it even better. The red floral is eye-catching and fun, and the LV twistable lock, which is the bag's namesake feature, completes the bag. I simply love it and I want it to be mine all mine.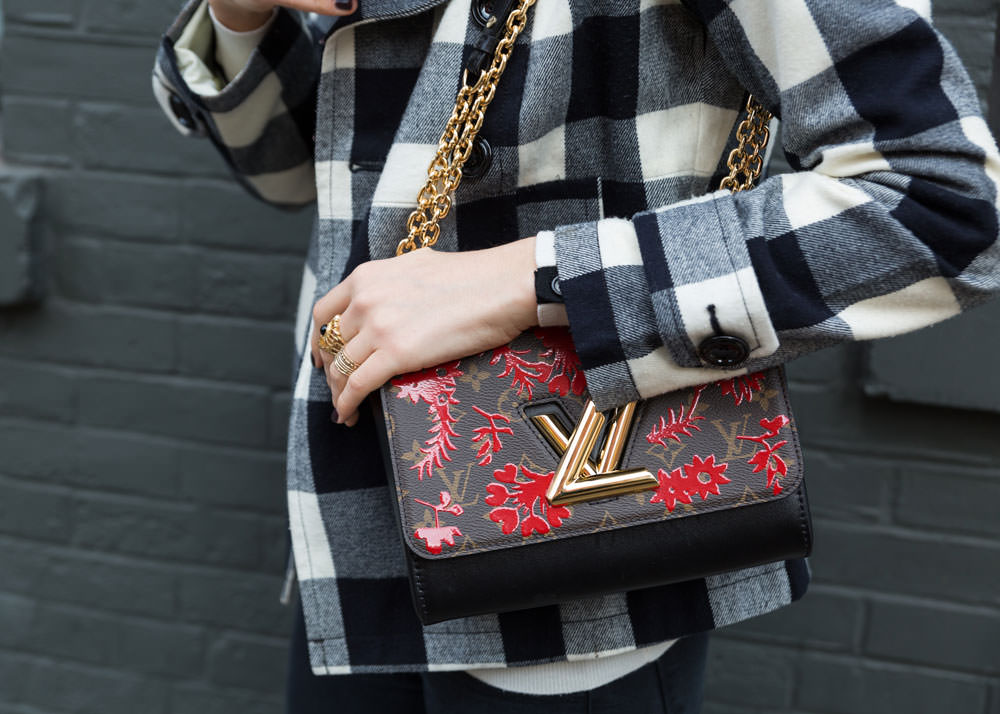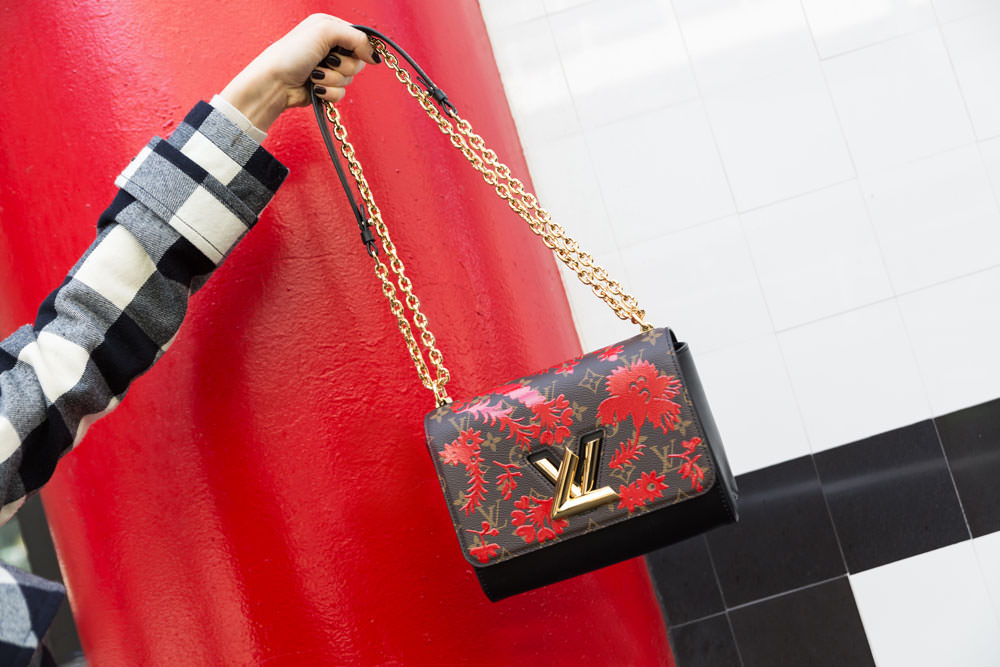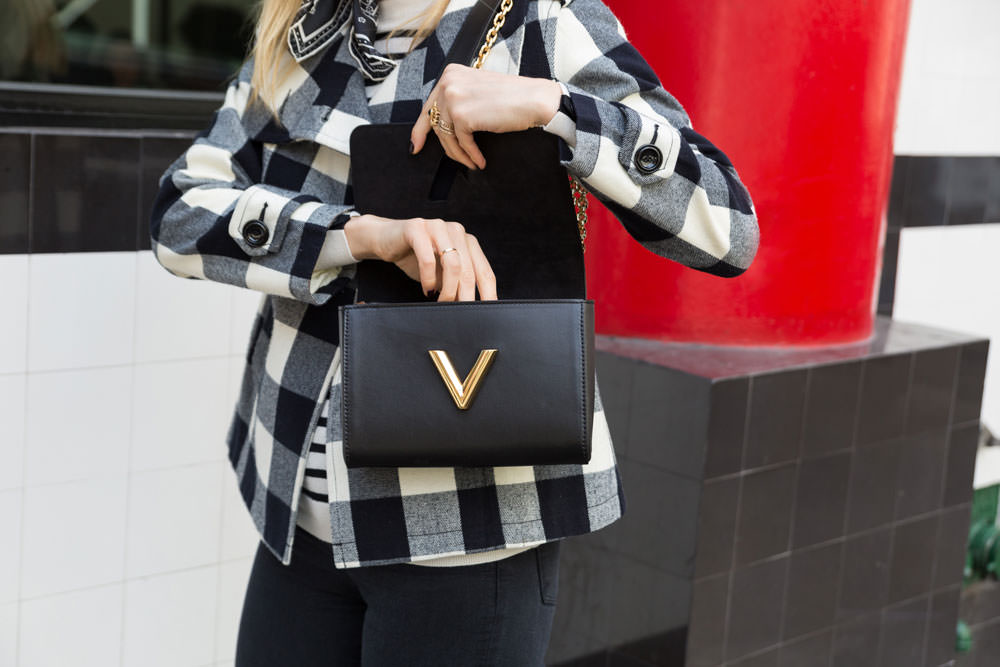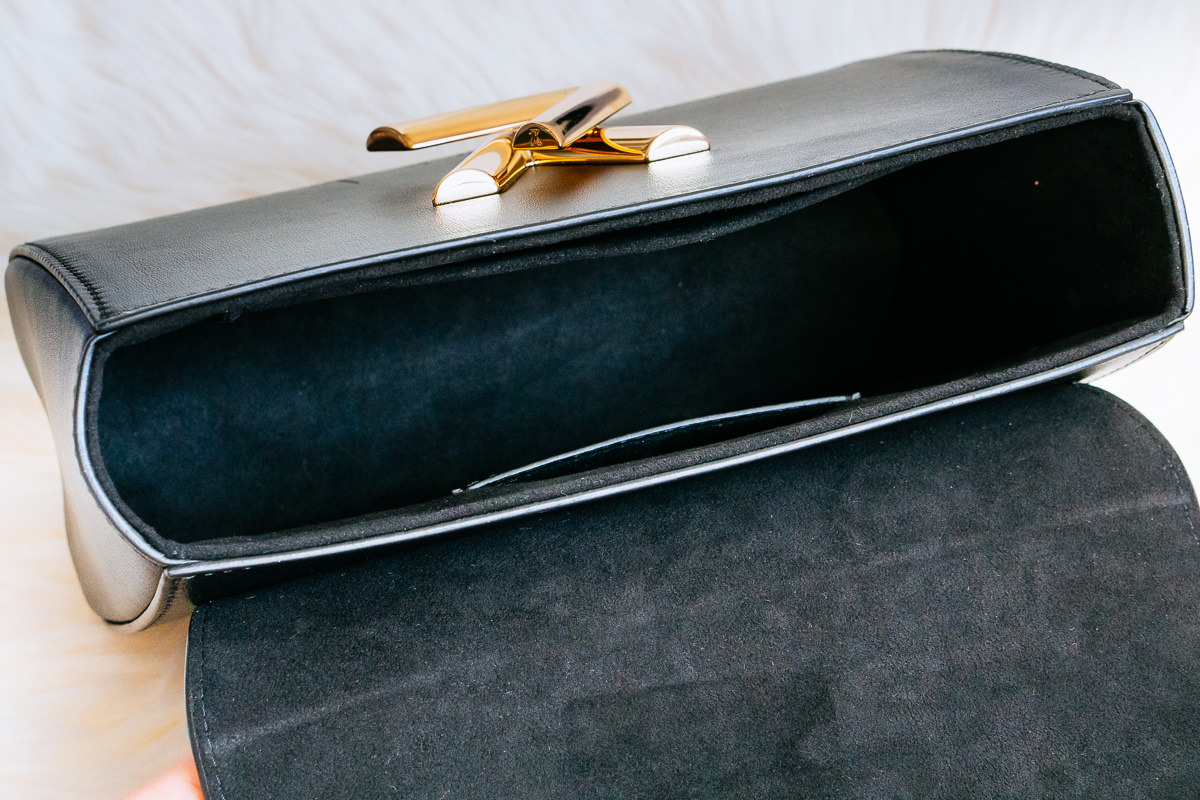 The LV Twist MM can be dressed up or down, and I took it to the streets of NYC for a little spin paired with jeans, a striped sweater and a plaid checkered coat. I would also love to wear this at night with a great pair of heels and a fun outfit! The bag has two interior slit pockets—one on the front interior with a removable mirror and one on the back interior. The overall dimensions of the Twist MM are 9.1″ x 7.1″ x 3.1″, which retails for $4,200 via Louis Vuitton.
P.S. Please consider supporting our small, bag-loving team by clicking our links before shopping or checking out at your favorite online retailers like Amazon, Neiman Marcus, Nordstrom, or any of the listed partners on our shop page. We truly appreciate your support!