I know I'm not the only one who looks back on what they wore in the past and cringes a little bit. There are many outfits that I wish I never donned. Mainly wearing too tight sweatpants that were so super low-rise I had to be careful not to have a wardrobe malfunction when I bent over if you catch my drift. Not to mention all eyes would have been on my derriere since it had 'JUICY' written across it. I'm currently cringing, but I digress. However when I got to college my style changed dramatically. It was the Gossip Girl age and I often wore sleek dresses, ballet flats and of course, headbands. Overall my style was ladylike and classic, and while it's incredibly different than how I dress now (I like to think my style is way cooler) there was nothing inherently wrong with it. I can't quite knock my college outfits like I can my high school ones.
One thing that's definitely changed in addition to my overall style is the style of bags that I carry. They are way more versatile and most are pretty casual. They match my vibe, which is great, but sometimes I find myself struggling to pick out a bag to carry to dressier events like bridal or baby showers and nice dinners out. Once in a blue moon I don't want to carry a bag that makes an easy transition. I want a bag that looks effortlessly chic and fancy on its own rather than playing off of the outfit I'm wearing. Sure my Gucci Marmont looks great with a dressier outfit, but it also looks pretty cool with leggings and converse. I would love to add a bag to my collection that's a bit more special, and one that would look silly alongside my workout clothes. Enter: the Louis Vuitton Grenelle PM.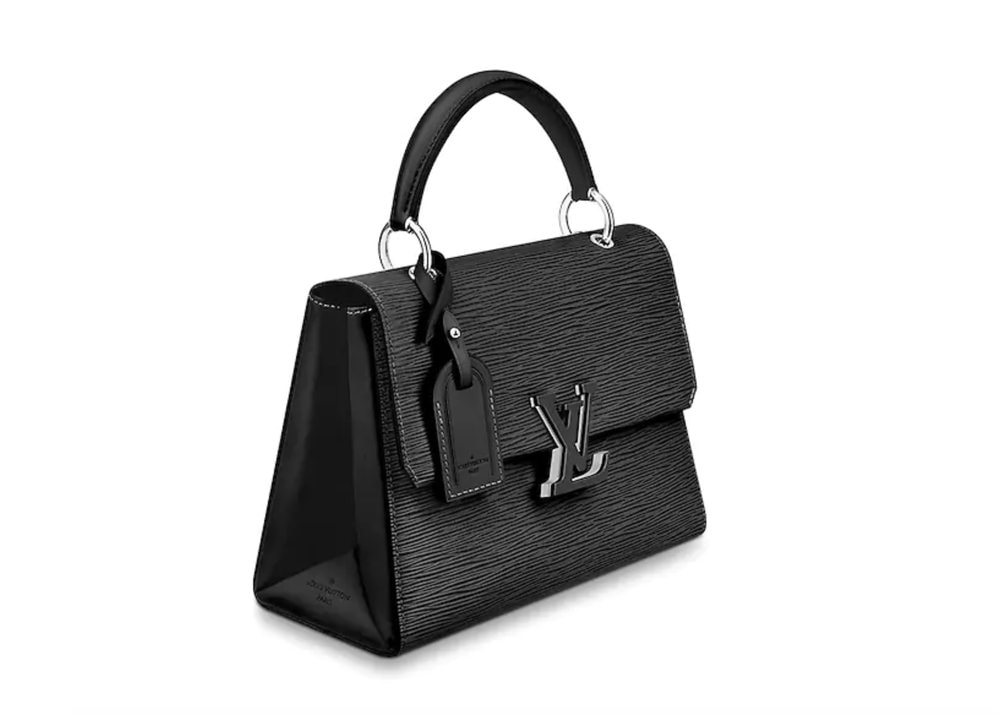 At First glance I wasn't sure about this bag. The shape of it is inarguably classic, and I love that it's made of grained Epi Leather. I've been wanting to add an Epi Leather bag to my collection for sometime now, but at first I wasn't sure about the big LV logo. Does a big and bold, in your face logo take away from the sleekness of a bag? I wasn't sure, and despite the fact that I would consider this bag as a good option for what I want it for, I'm still not entirely convinced. I do like that the logo is monochromatic, which makes it a tad bit more understated than if it were made of gold or silver hardware. Thoughts PurseBloggers? Love it or Leave it? The the Louis Vuitton Grenelle PM is available via Louis Vuitton for $2,640.