Louis Vuitton's iconic Twist bag was first introduced at the Cruise 2015 runway show and since then it has become one of the brand's most beloved new classics. The design was creative director Nicolas Ghesquière's reinterpretation of a clutch from the house's archives: the Epi Trapeze clutch. The Twist bag is characterized by its unmistakably bold silver hardware, which as its name states, twists to open and close. When in the locked position, the hardware creates an iconic and distinct LV. Since its creation, the twist has been reinvented season after season in new colors and patterns.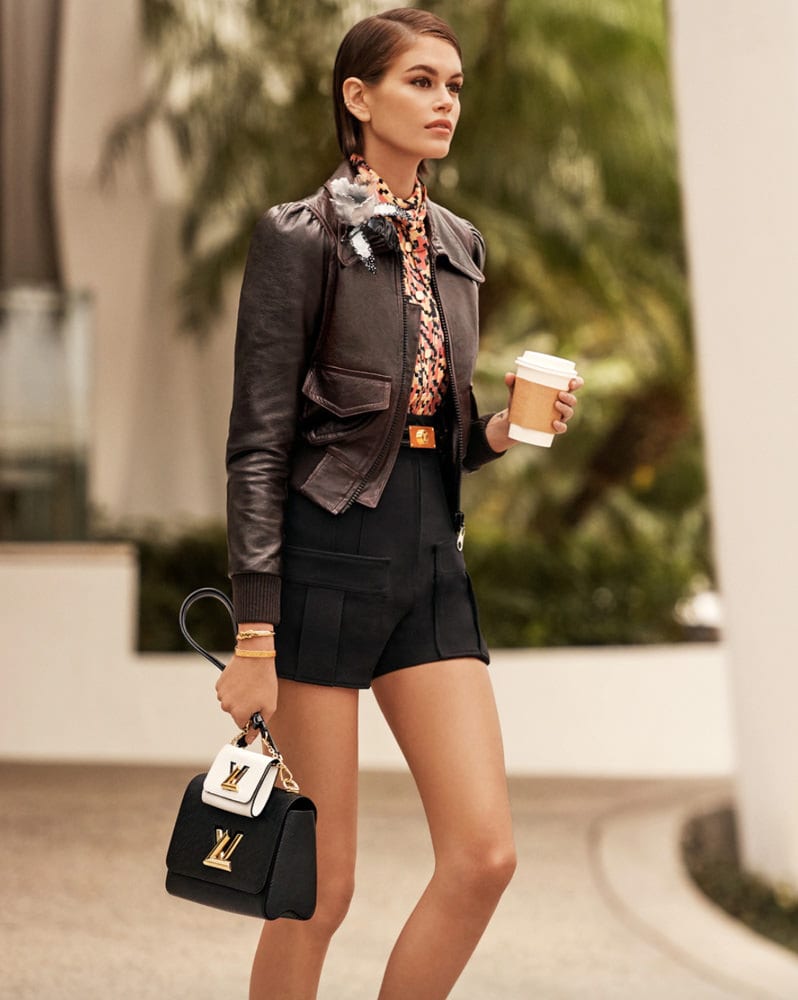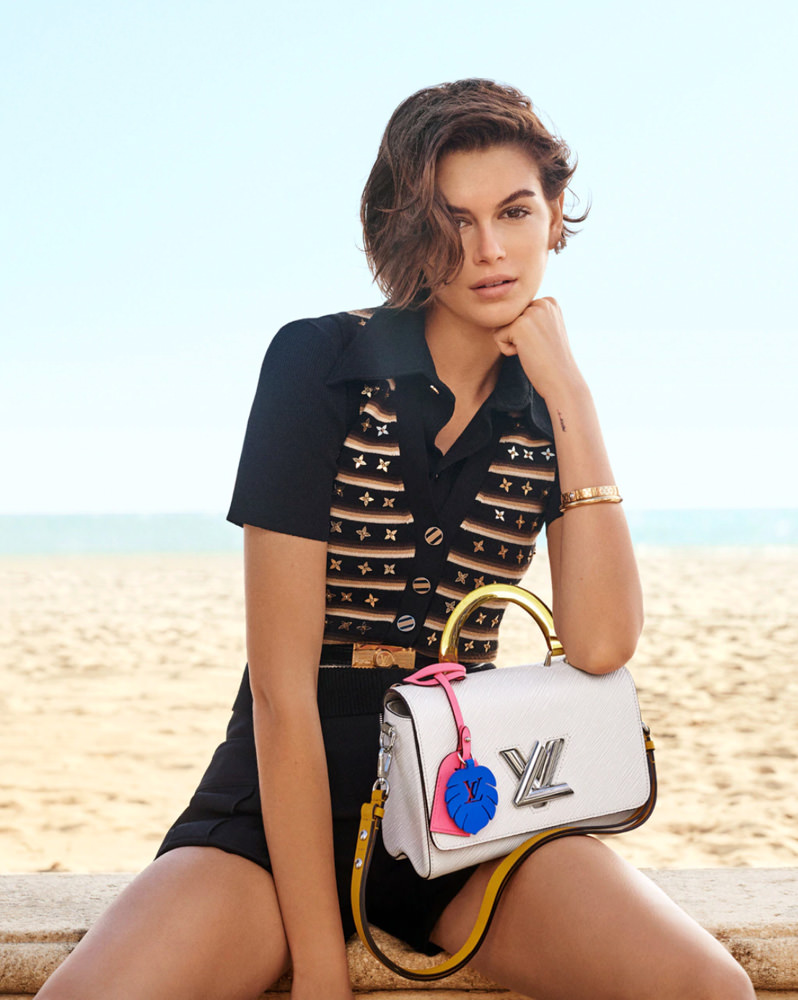 Now for SS20, Ghesquière has once again reinterpreted this fan-favorite silhouette, offering new versions in an array of stunning, seasonal colors. Kaia Gerber stars in the brand's latest campaign, which showcases the newest additions to the Twist line. A beautifully crafted and seriously chic bag, the newly expanded collection offers a Twist model for everyone.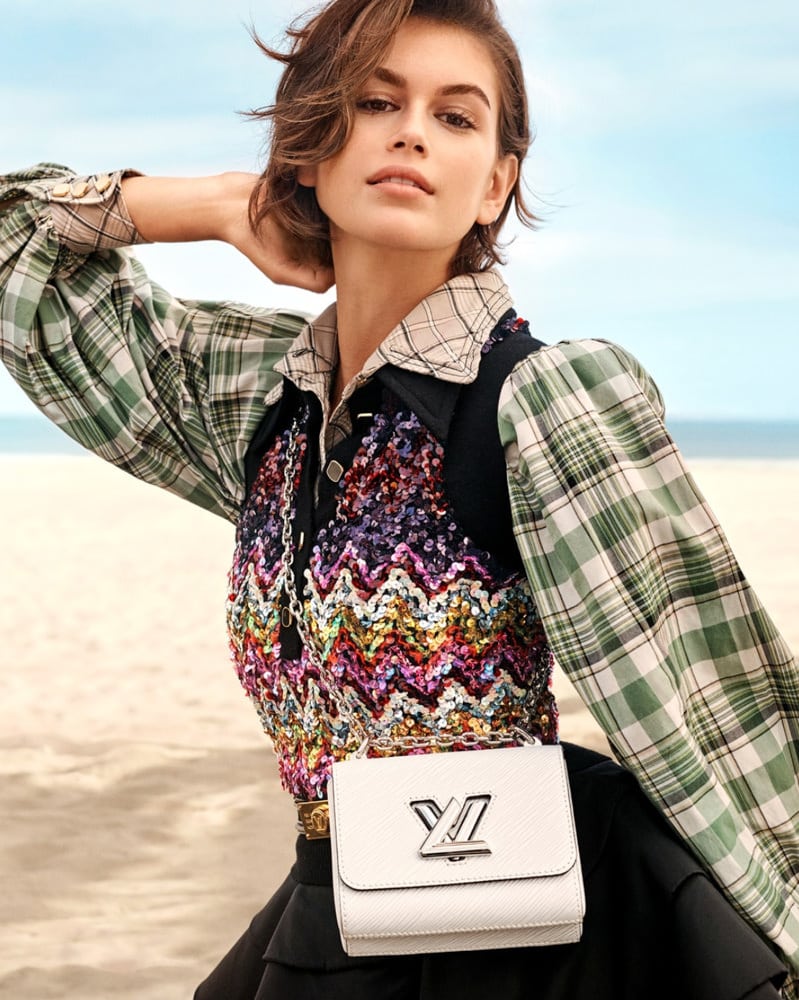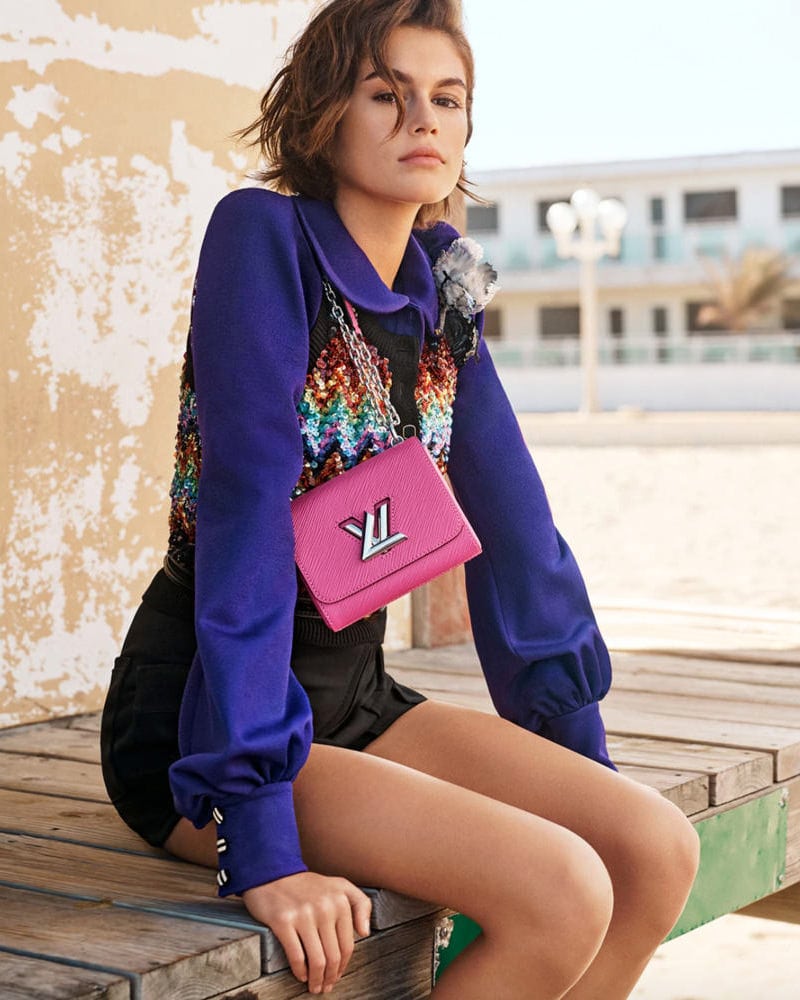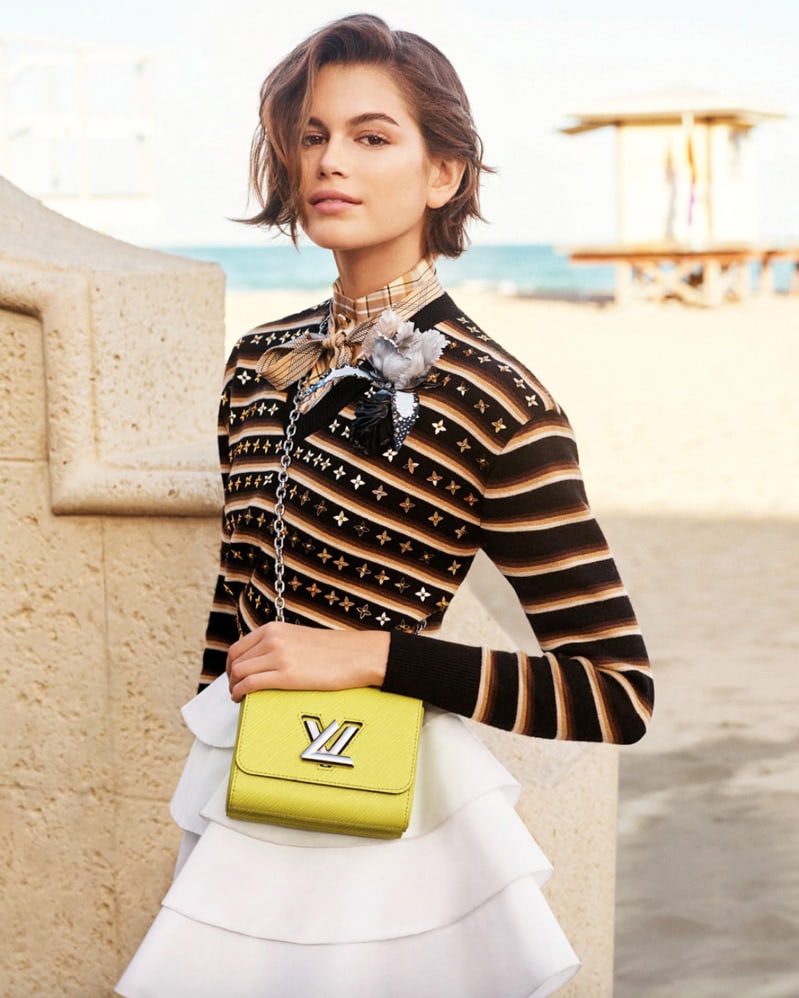 The expanded line features a brand new mini size (seen above in Blanc, Pink, and Vert Acide), which was designed to act as the perfect day to night accessory. Like the other sizes in the Twist line, the mini features the design's unique "wave" base, which expands to store extra items, making the Twist Mini a more practical choice than other Louis Vuitton mini bags. The smallest addition to the collection measures in at 4.92"L x 6.10"W x 2.76"D and retails for $3,200 via Louis Vuitton.
Additionally, like the Capucines, the Twist MM is given a top-handle makeover for SS20, with the addition of a colored plexiglass handle. The new detail completely transforms this typically classic bag to a bold summer standout. The new designs bear the same colored plexiglass handle as the updated Capucines, in addition to a removable (and adjustable) leather shoulder strap. It retails for $3,900. Take a look at more from the campaign below and shop seasonal iterations of the Twist via Louis Vuitton.
1 / 5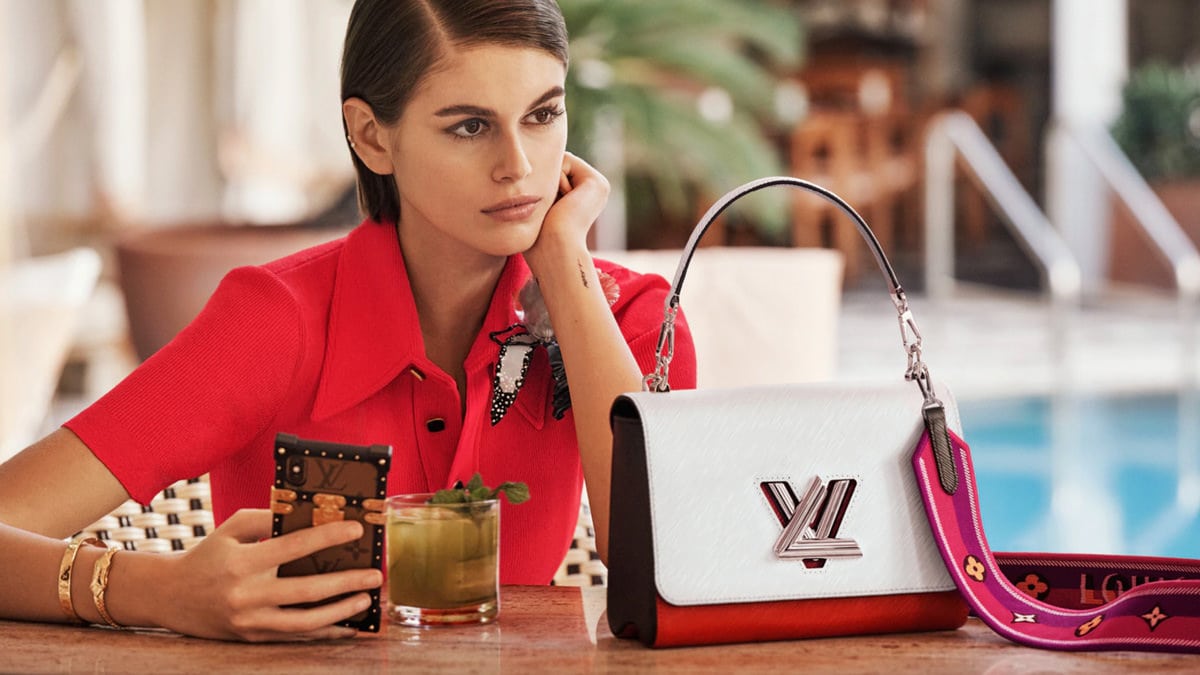 2 / 5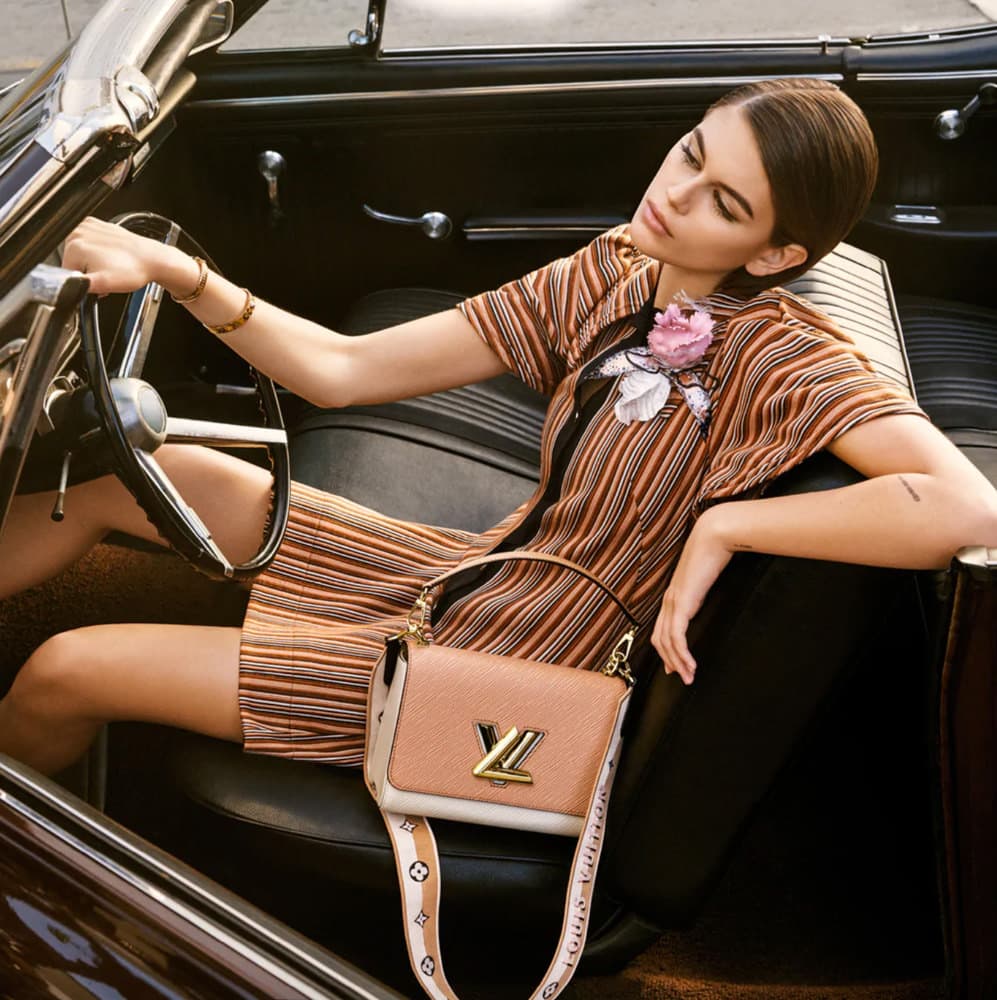 3 / 5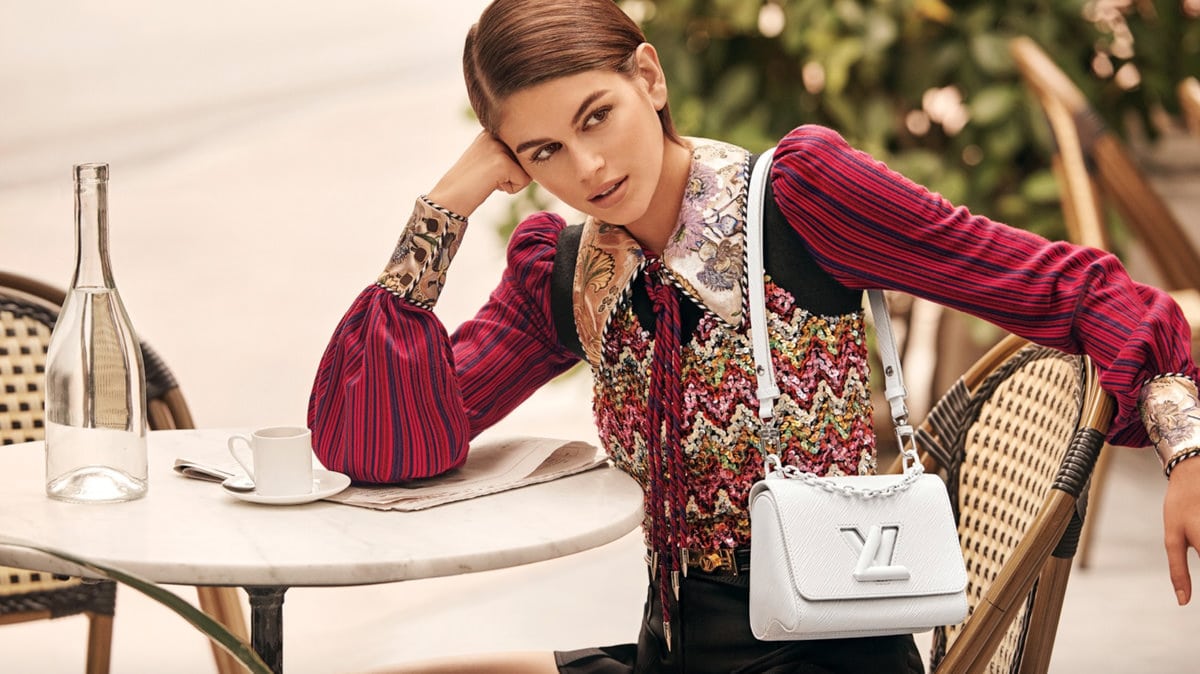 4 / 5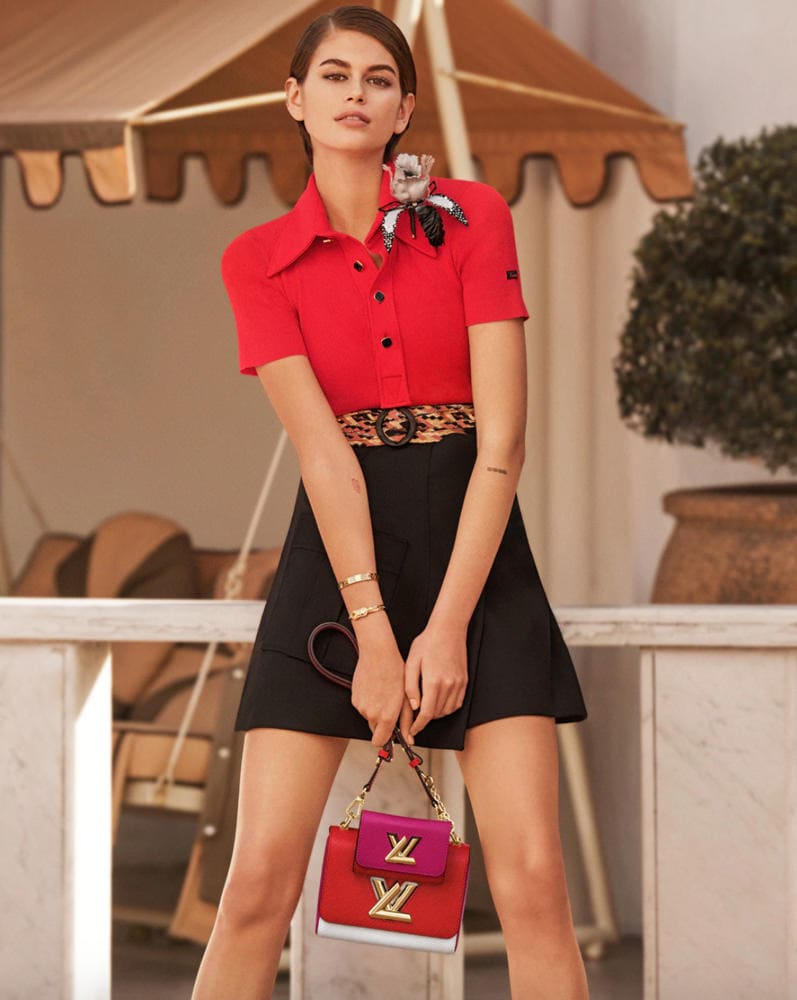 5 / 5