Hermès' ready-to-wear show means it's time to see a slew of new bags and start anticipating what we will be lusting for come next season. For its Spring-Summer 2023 Runway show and the press viewing days after, Hermès did not disappoint!
Continuing along with the themes of movement and returning to our prior lives (such as with travel) but in a new, modern way, most of the runway bags seemed new and fresh designs but were actually reworkings of discontinued bags, including the following (Please Note that the names below are not the official bag names for these styles, as I do not have those yet!):
Feather Kelly Elan Bag
Reminiscent of the discontinued Kelly Elan in shape, with an added strap instead of a handle on the back and adorned with feathers, this bag went down the runway in several sunset colors, including gold, orange, and coral.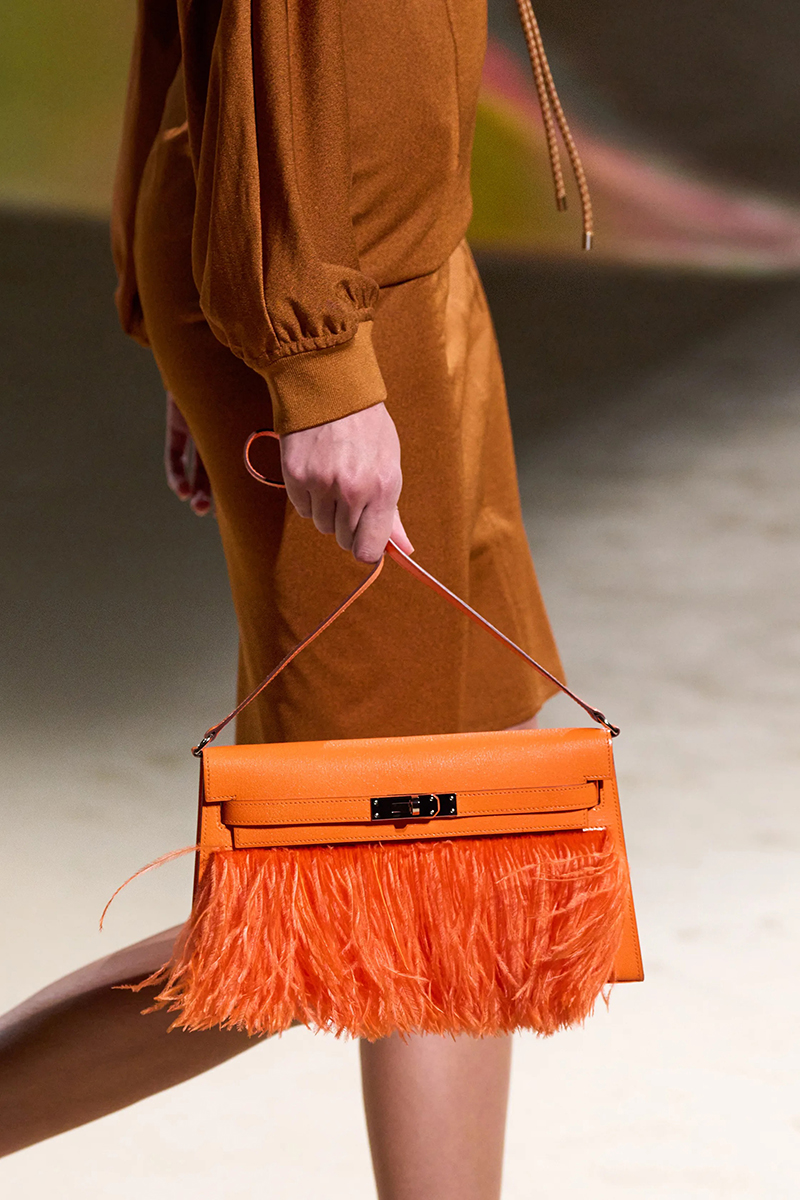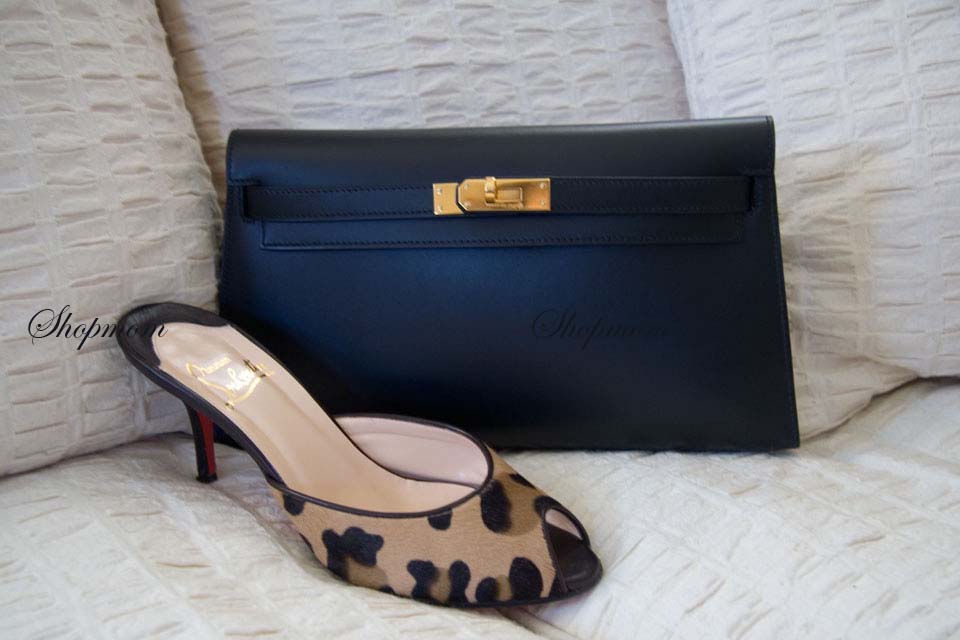 Feather Toupet Bag
Another rehashed bag design was a feathered version of the Toupet (it's also similar to the long-discontinued Farming Bag) which had the same vertical-cylindrical shape and top strap, and (with the Toupet), feathers instead of horsehair.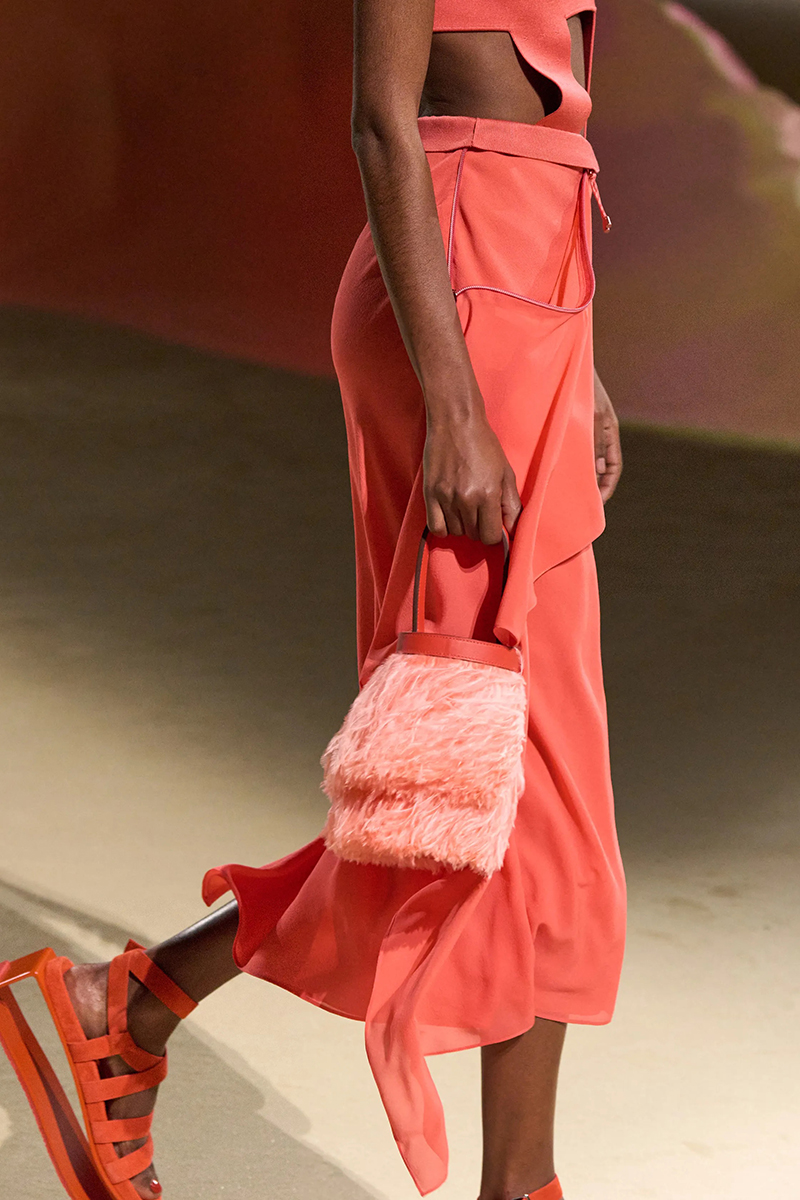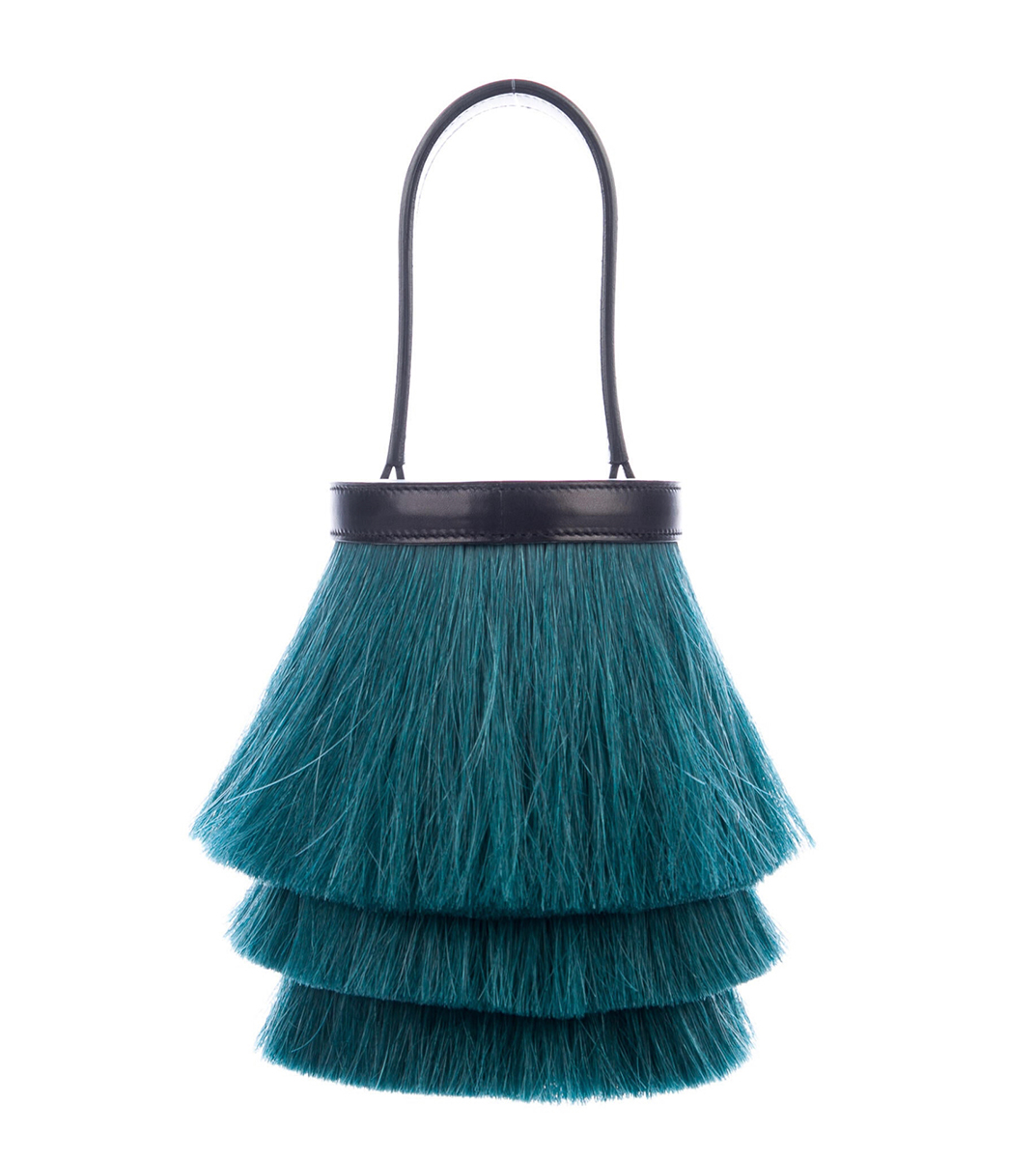 The New Gao
The Gao, a circular, body-hugging, practical, and very chic retired style, returned on the runway with several modern elements, including a front zipper pocket and keyring.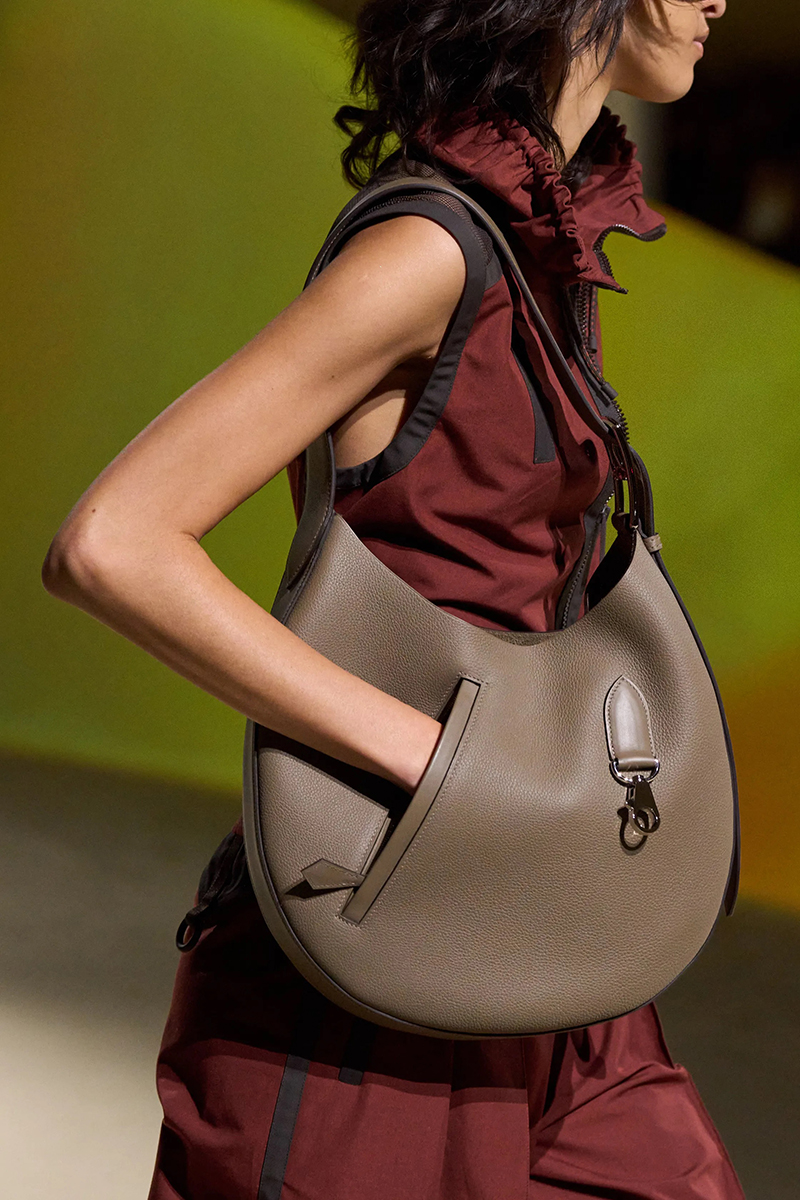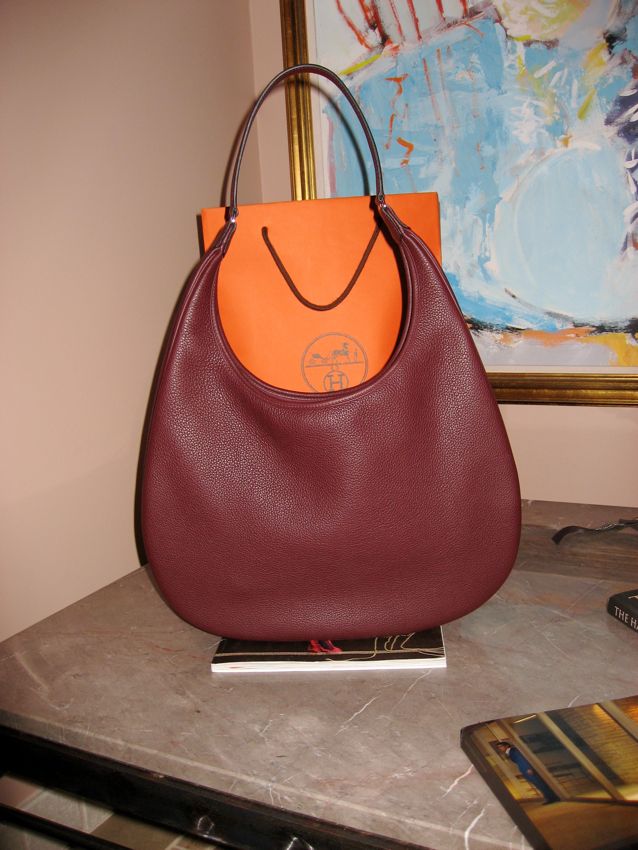 Tassel Mangeoire
In a set of fresher colors came a very streamlined, enclosed bag with similarities to the Sac Mangeoire (less a few holes), adorned with what appears to be a removable feather tassel.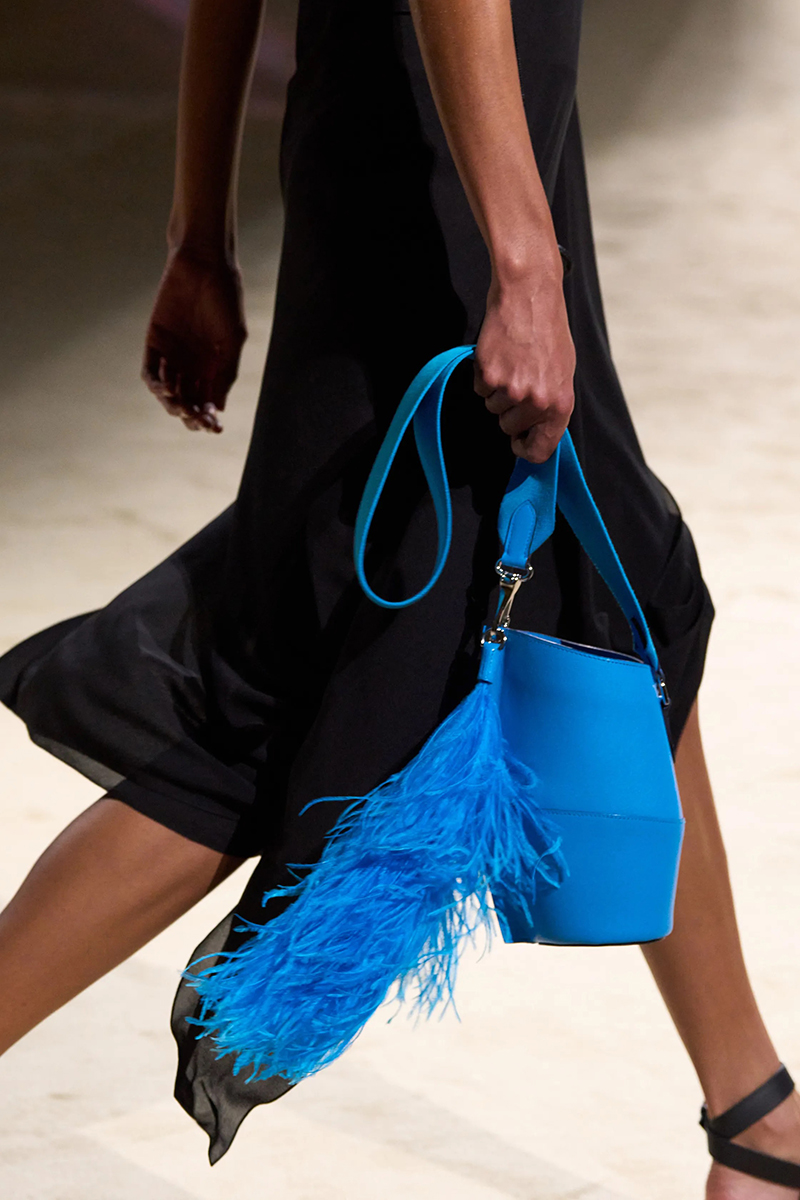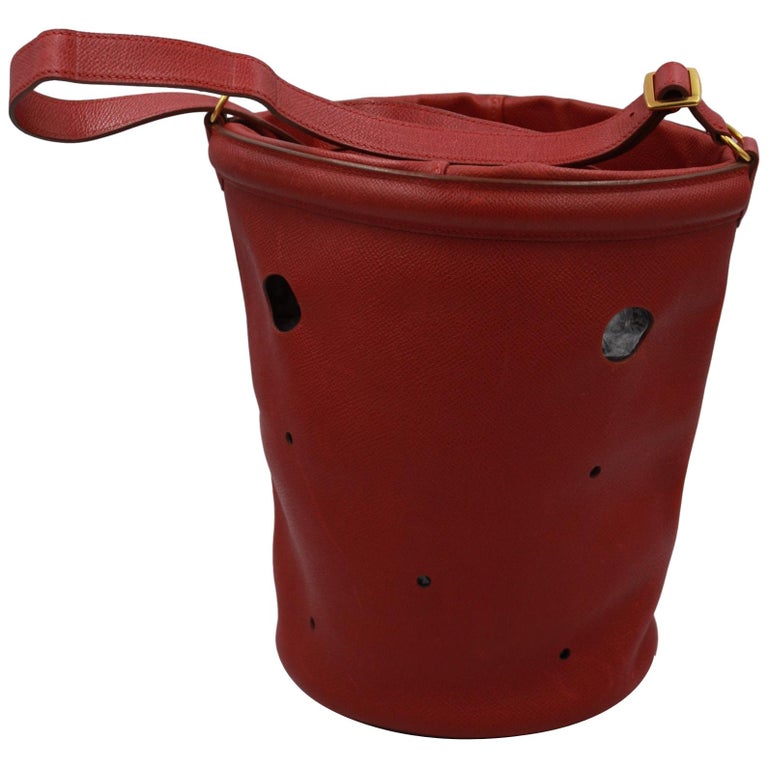 Fun Iterations of Beloved Bags
Even at the Post-Show viewings, the bags that (quite literally) shone were reworkings of styles we know and love, including the Kelly Cut, a Clutch-sized version of the Shadow, a Golden Mini Kelly, and a Picnic Birkin.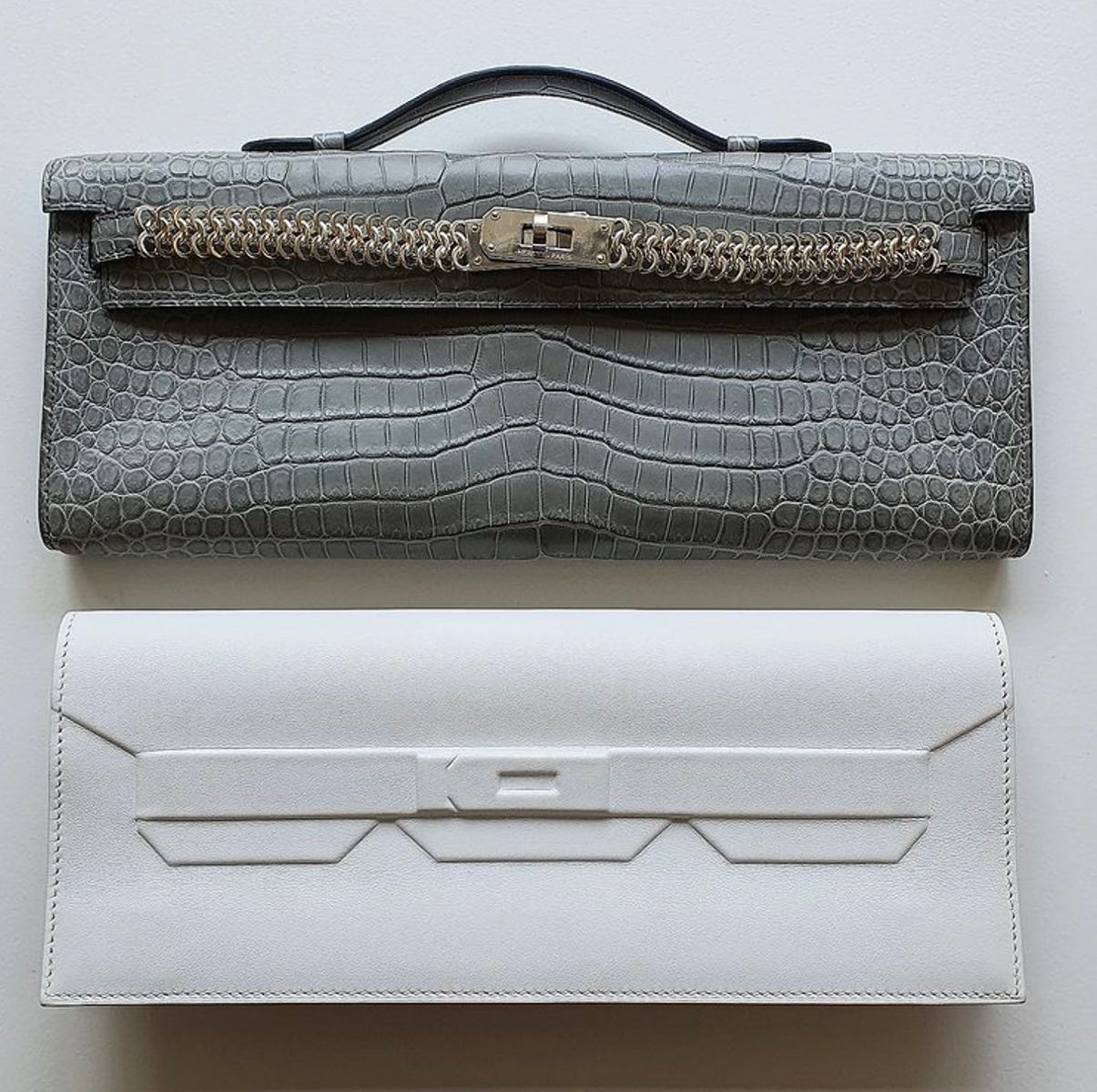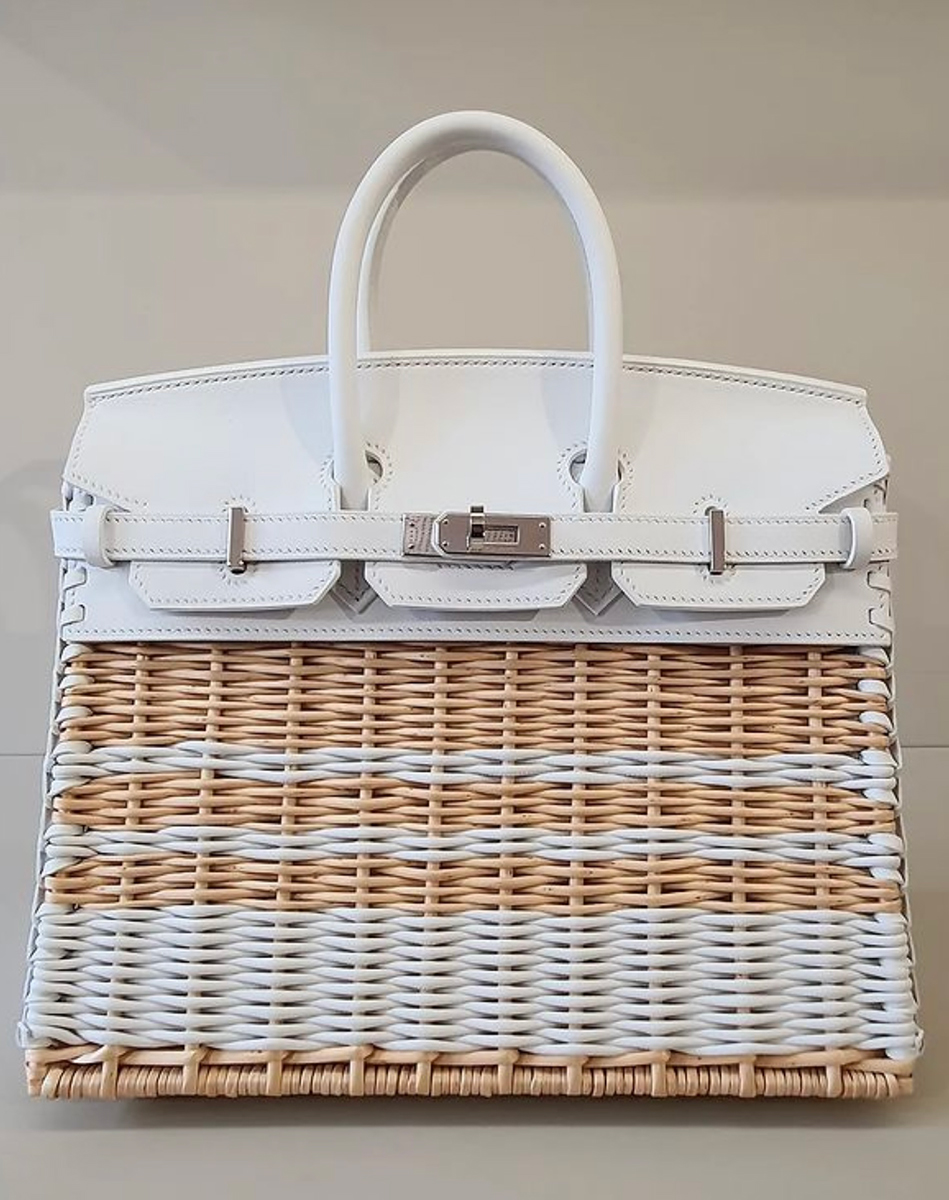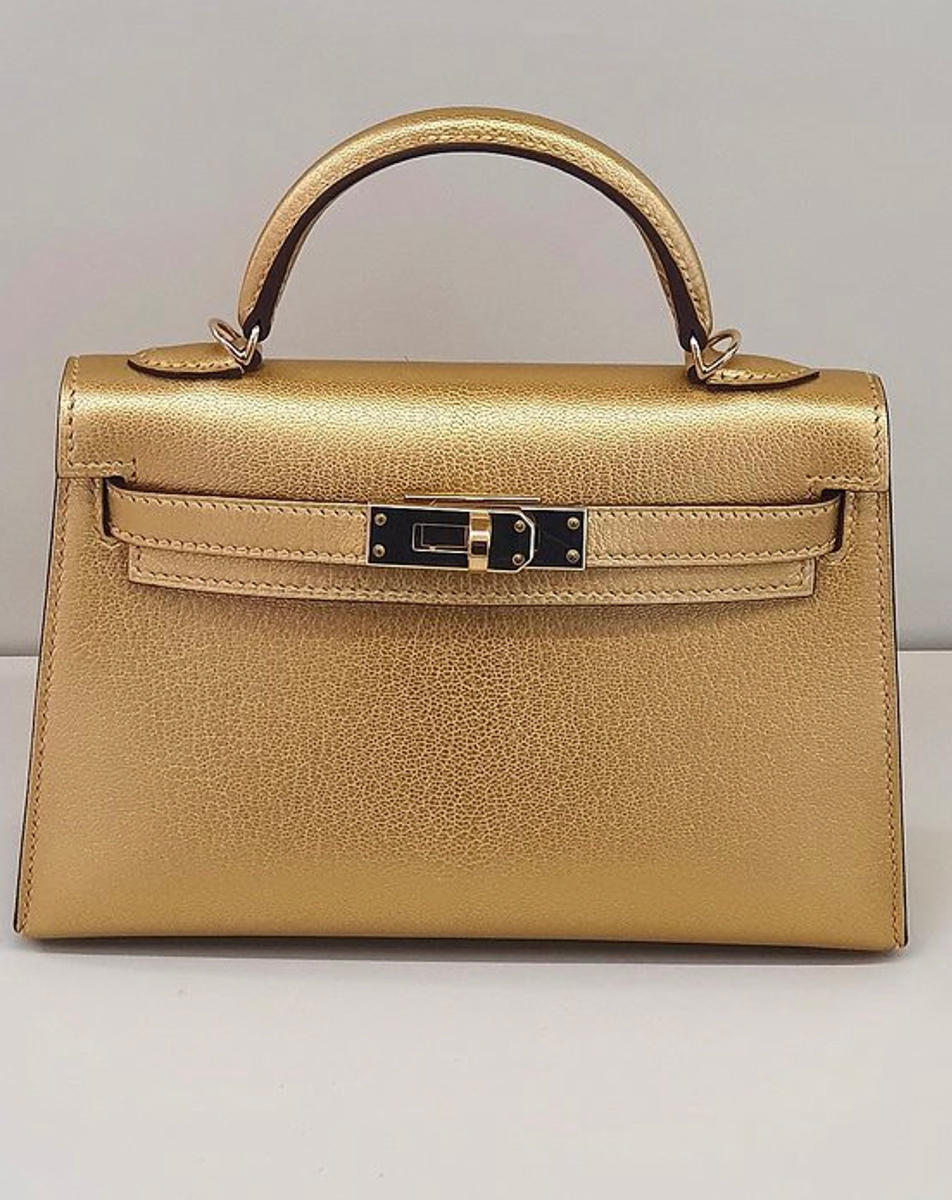 Something New
There was indeed one new bag, which does seem to have expanded upon certain design elements of the In-the-Loop SLGs but relieved of some of the more precious trappings of the prior designs while making the transition to a bag in its own right. The new design appears to be a handy and practical size for those on the move, having a long but narrow strap so that it could be held as a clutch, worn on the shoulder (possibly crossbody?), or as a wristlet, with a generous zipper and Clou de Selle detail.