Something weird has happened, my purse-loving friends. From Prada and Gucci to contemporary designers, it seems like everyone has gone in hard on belt bags this season. Designers are still having at it and trying to make belt bags a thing, but let's be honest: it's really just a fancy name for a fanny pack.
Because it's perhaps the most in-demand member of the genre at moment, I was intrigued to get my hands on The Gucci Marmont Belt Bag. While I think the idea in and of itself is fairly practical, I can't help but feel like I'm about to depart on a week-long trip to Walt Disney World when I have a bag around my waist. All I can think about is my mom's collection of belt bags—aka fanny packs—that she carted with us on every vacation as a kid!
The Gucci Marmont Belt Bag might—key word here—be the one that changes my mind, though. Practical yet super-duper chic, this bag is fun and has me flirting with the idea of owning a *GASP* fanny pack. Small, but fairly mighty for it's size, I was able to pack this little lady up with all of the below essentials for a day running around NYC. It's kind of weird to be so hands-free, to be honest, but all in all I am still SO undecided and can't quite make a final verdict on what I think of this bag. So tell me, PurseBloggers, would you wear a Gucci Fanny Pack?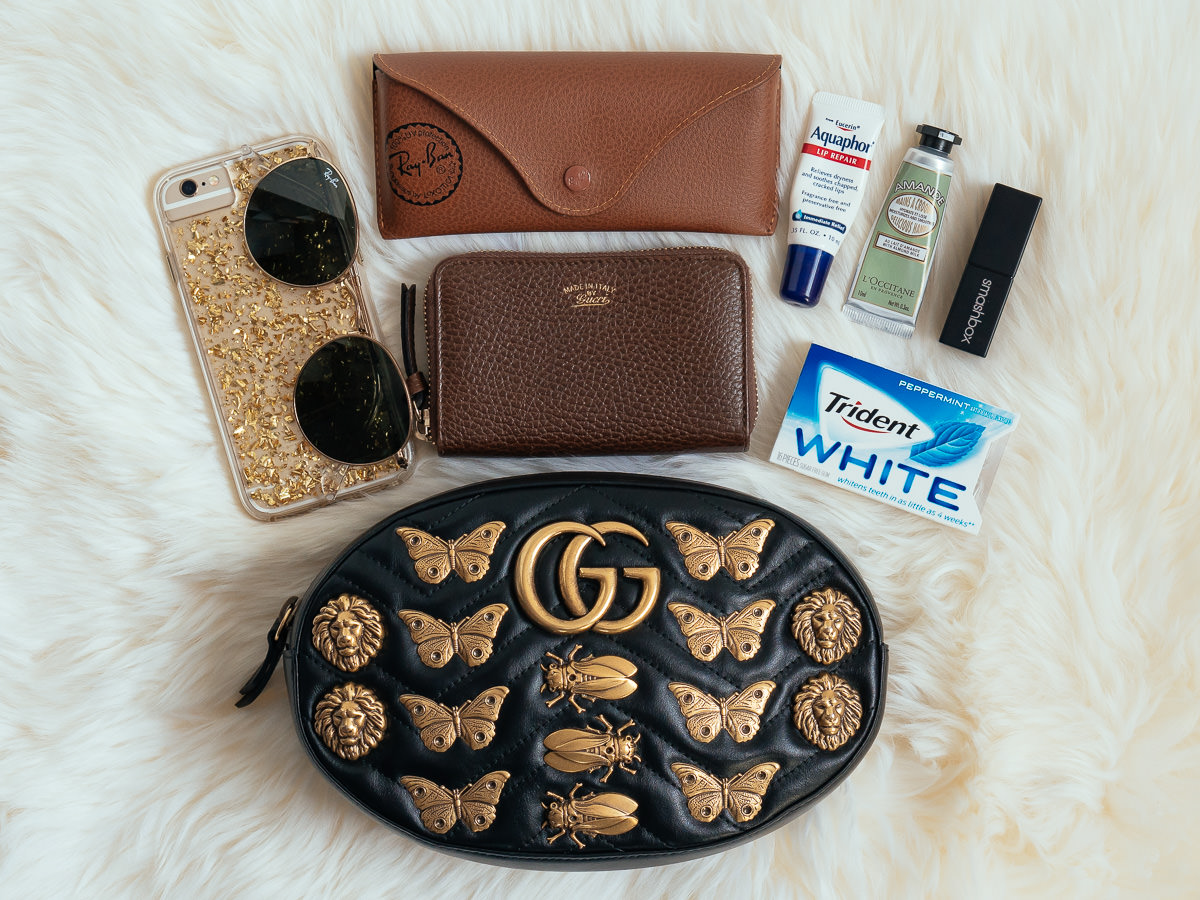 This version of the Marmont Belt Bag retails for $1,890 via Gucci, or you can snag a more classic version of the Marmont Belt Bag for $1,110 via Saks.