Way back in February, we brought you a first look at Gucci's Fall 2017 bags. Alessandro Michele dipped into the Gucci archives and relied heavily on the brand's signature bamboo detailing for this collection. While I would have never seen myself loving one of these bags, when I got my hands on this little black beauty, I fell hard.
Gucci's Bamboo Classic Frame Top Handle Bag is a show-stopper. Crafted in glossy black leather with stunning gold-printed detailing and the brand's signature bamboo top handle, this bag is truly spectacular. There are many things I love about it: for starters, I love that it has classic details that are well-known for the brand without being logo-heavy. Gucci is one of the hottest bag brands of the moment, but you won't see every fashion girl on the street carrying this one.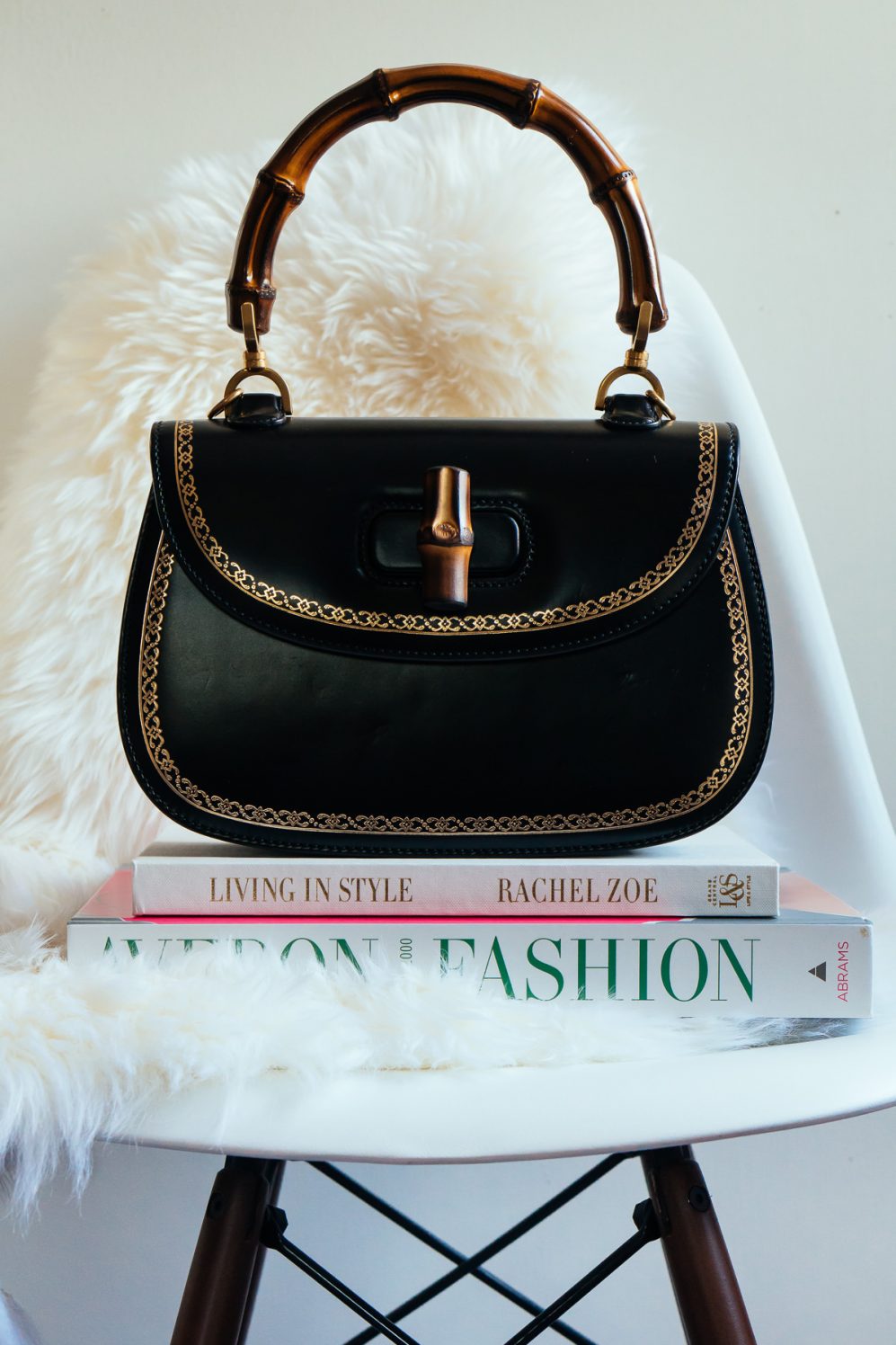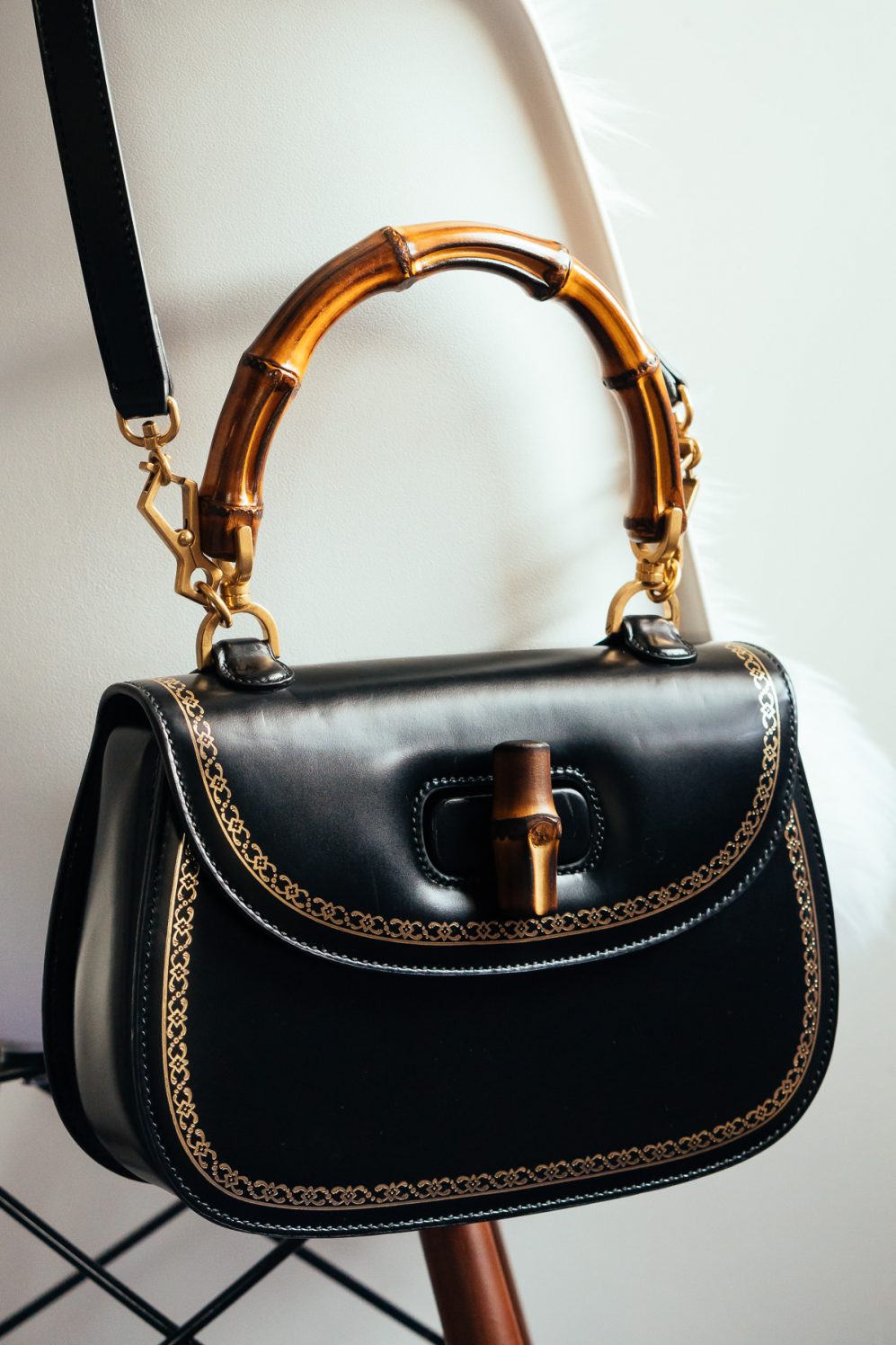 This bag is super-structured but does expand to fit all of your day-to-day necessities. I comfortably carried my iPhone 6S, sunglasses in a cloth pouch, a small wallet, a small cosmetics bag and a mini notebook and pen. I still had some room for more, but with bag sizes getting smaller and smaller, I've learned how to streamline what I carry! Silk-lined in a pretty floral print, the bag has two interior pockets: one that zips and one slit pocket with a snap closure. Overall dimensions are 10.5″W x 7″H x 2.5″D. Snag one for yourself via Gucci for $3,700.