Every time a major luxury house changes its creative direction, the fashion set buckles up to notice what's cooking. On the one hand, the editors and the trend forecasters are looking forward to what a brand's new visionary will offer. Then, the celebs and influencers are sizing up the possibility of a new It-designer.
On the other hand, fashion activists broach the important questions of diversity, inclusivity, sustainability, and overall brand ethos. And finally, there are the onlookers simply looking for something nice to wear (and maybe start saving up for).
In hindsight, I don't have that many hands, but you get the point.
The Era of Creative Directors
When Givenchy's last Creative Director, Clare Waight Keller's departure was announced by its parent conglomerate LVMH, and American designer Matthew Williams was roped in as the replacement, the news was met with a fairly routine amount of buzz by the fashion crowd. In fact, in recent years, we've actually come to expect great things from most Creative Directors, and a new designer for a brand often generates significant anticipation. And why not, when there are so many collections attributed not to the fashion house itself but more to the creator's tenure there – a precedent set by the likes of Marc Jacobs (Louis Vuitton), Karl Lagerfeld (Fendi and Chanel), and Phoebe Philo (Chloe and Céline).
Owing, in no small part, to the star-power of creative leads in elevating brands from sleepy heritage houses to luxury fashion powerhouses, the pressure on up-and-coming designers has only grown since then.
Another major influence that we've been seeing nowadays is the explosion of the so-called Haute streetwear scene – a movement spearheaded by, you have guessed it, a new generation of street-savvy Creative Directors, from Alessandro Michele at Gucci to Kim Jones at Fendi and the late Virgil Abloh at the house of Louis Vuitton. Pair this with the growing trend towards athleisure, an inclination towards sleek-but-sporty purse silhouettes, and the rise of sneakerhead culture, and it's not difficult to see the days of luxury brands being considered uptight epitomes of elegance are long gone.
Matthew Williams Fits the Bill Perfectly
Coming back to Matthew Williams' appointment at Givenchy, at the moment, it seemed as if the move couldn't have been more timely for the brand. This is not to say that Keller wasn't doing a great job already. Rather, being the very first woman to serve as the designer of the historic fashion house since its inception in 1952, she churned out some fairly successful handbag designs, like the GV3, the Mystic, and the Infinity lines. She also designed Meghan Markle's royal wedding gown; before that, her contributions to Chloé, namely the Drew and the Faye bags, remain popular to date.
To the decision-makers at LVMH, however, Givenchy needed somebody more energetic – unsurprising, given the fanfare Alessandro Michele, Demna Gvaslia, and Daniel Lee had been receiving under competitor Kering's banner. And this is where Matthew Williams seemed like the perfect fit – despite having no formal design training, he had founded his own streetwear label, 1017 ALYX 9SM, and collaborated with some of the most popular celebrities of today, like Lady Gaga and Kanye West. So, even besides his street-savvy background, he'd already perfected the art of collaboration – yet another strategy brands utilize to stand out in today's luxury fashion market.
Upon his entrance at Givenchy, Williams released a buzz-worthy teaser ahead of the Spring 2021 collection, featuring the brand's interlocking G-embossed lock, key, and chain links, set to a monologue (mono-rap?) of rapper Carti mispronouncing "Givenchy" in various ways. This was followed by his debut collection, which he described by telling Vogue,
"I'm not a person who designs in themes. It's very much product-focused. A lot of it is what I would wear personally."
And it's undeniable that the pieces from his collection were indeed very, erm, wearable. Consisting of sleek and angular pieces and completely unstructured, bundle-like purses, newfangled takes on previous classics alongside entirely new silhouettes, all generously sprinkled with striking hardware – locks and chain details – there was a little bit of everything in the new collection. And perhaps for the first time in the brand's history, fans didn't know exactly what to say.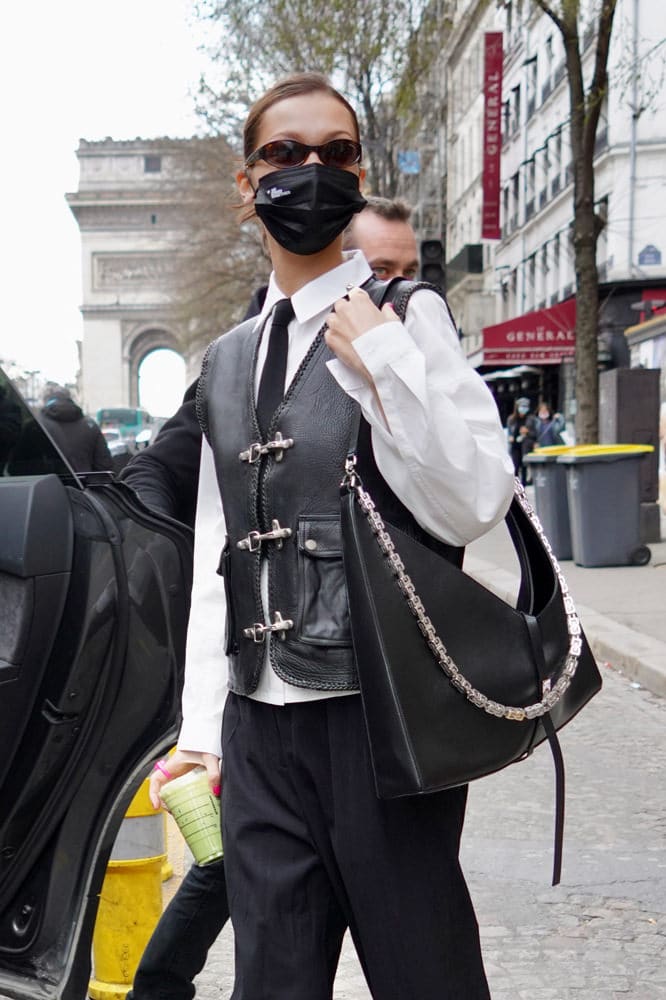 A Brief Background of Givenchy
At this point, it might be worth considering how Givenchy had been before Williams' entry.
So, what do you think of when you hear the name Givenchy? For some people, the brand stands for the iconic little black dress Audrey Hepburn wears in Breakfast at Tiffany's. For others, it holds a dramatic, elevated goth appeal, which goes hand-in-hand with all-black outfits and under-the-radar designs. As for me, I will forever associate the brand with the quiet elegance (not to mention confidence) of the Antigona, whose appeal won't go away even more than a decade into its release!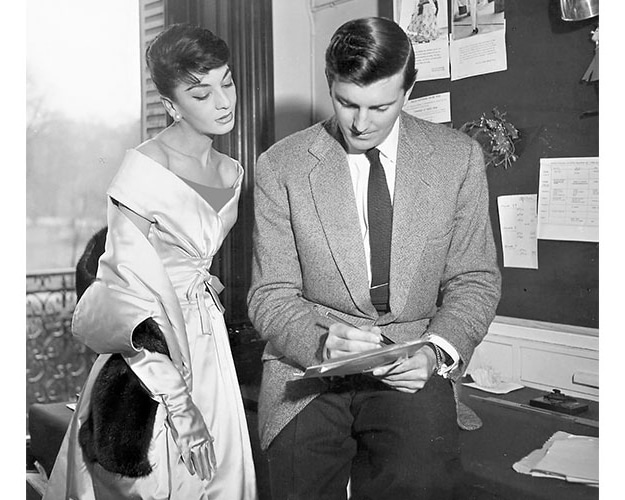 This emphasis on sophistication over showiness which Hubert de Givenchy tried to establish over 70 years ago, primarily continues to intrigue the House's fans. Starting from the inspiration it took from fashion idols like Elsa Schiaparelli, Cristobal Balenciaga, and, of course, Hubert's very own muse, Mrs. Hepburn, to the legion of influential designers who have served under the brand's banner, like John Galliano, Alexander McQueen and Julien MacDonald, Givenchy has remained highly coveted throughout its years of existence. And its evolution has been fascinating to watch, too, from McQueen's dramatic haute couture (watch The Restory bring a magnificent 3D-collar coat back to life here) to the brand's brief dip into the monogram pool in the late 2000s (that looks eerily similar to Balmain's recent 1945 collection), the house has indeed done it all and seen it all.
But arguably, its biggest rise to fame came under designer Ricardo Tisci, who not only created the now-classic and much-beloved Antigona bag but also the Nightingale, the Pandora, the Lucrezia, the Obsedia, and many, many more. Although many of these were phased out during Keller's regime, the most popular of them all, the Ant, remains a part of the house's permanent collection, as if as a reminder of the brand's ethos, after all, is class.
So Why Did Williams' Reinvention Feel Lackluster?
For a mid-tier luxury brand to be known for its quality and overall vibe more than its trendiness or logo-heaviness is decidedly rare nowadays. That is what Givenchy had been giving us until Williams came along. Yes, the 4G interlocking hardware had already been there that Keller used in designs like the GV3 and the Mystic Flaps, but Williams made it more widespread – plastering the logo-padlock on several silhouettes, from the original Antigona to the Antigona Soft and a shopper tote, while also using the G-link chain extensively on new designs, such as the Cut-Out bag. And it is under #NewGivenchy, that the brand has become more logo-heavy than ever – perhaps not out-and-out conspicuous monograms like Vuitton or Gucci, but monograms all the same. And this radical change in the brand's paradigm felt very alien to its longtime devotees and left them confused, even though a few celebs, like Bella Hadid, were seen with the Cut-Out purse. Did that mean, then, that Givenchy was about to change forever?
A Return to Its Roots
Well, here's the thing – a designer with no formal design experience, when put in charge of a brand as vast and storied as Givenchy, is likely to need some time to adapt. And to judge him on the basis of his very first collection, which he perhaps isn't entirely sure about, amidst the pressure of mounting consumer expectations, not to mention the burden of maintaining investor confidence and the ongoing pandemic, is simply unfair on our part.
Honestly, I may not have loved everything he put on the runway in Spring 2021, but I liked the Antigona Soft with the lock (and I've had a thing for the Soft already, as you might remember). Come Fall 2022, and most recently Resort '23, we see Williams coming into his element. Launching an east-west version of the Antigona that's more refreshing than his previous version sporting elongated handles, the collections also feature animal prints, a tonal-leather padlock hobo that feels very Givenchy, and the Kenny bag, which is essentially Williams' take on the puffy, pillowy bag trend. The newest lines are not only more era-appropriate but also less "all over the place" than his debut. And honestly, I really love that hobo, so that makes me excited to see what's coming next from the brand.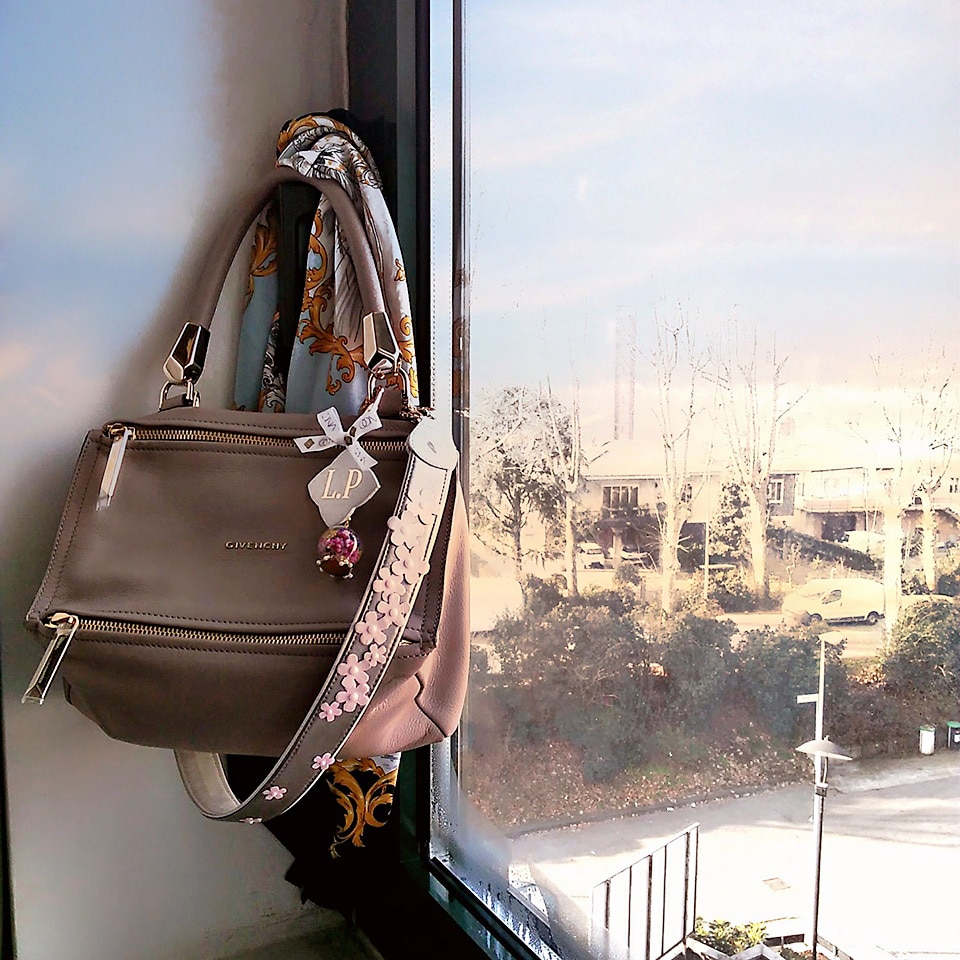 Between my yearning for the Sac de Jour and my love for my PS1, I haven't been able to profess my love for Givenchy very well over my (relatively) short time of obsessing over handbags. But I can truthfully say that I am a staunch admirer of the brand, and if I had not been so badly bitten by the Balenciaga bug right now, I probably would have searched high and low for a large Nightingale or a Pandora on resale. For now, though, they'll just have to remain on my wishlist for upcoming seasons, hoping resale prizes won't skyrocket like the Balenciagas, sending me into a veritable anxiety search-spree (even though stars like Shakira still cling faithfully to their Pandoras). One rarely has the means (and, let's be real, the need) to purchase everything on their wishlist, and that's okay. It simply gives us more time to appreciate what we have and be mindful of what we buy. That is until I impulsively click "buy now" on that Balenciaga Work I'm eyeing, and all these words of wisdom go out the window.
Hopefully, Matthew Williams will also be able to tap into the true essence of Givenchy and create designs as timeless as the Antigona, Nightingale, or Pandora.
So, what do you think of Williams' #NewGivenchy?