Chloé's fall 2020 runway show took place this week in Paris, and as always, it was quite the show. Creative director Natacha Ramsay-Levi put an immense amount of thought into this show. Everything down to the set design and the spoken word soundtrack celebrated femininity and the diverse landscape of the female race. This show brought multiple female worlds together, tapping into 3 separate artists' talents. Sculptor Marion Verboom's work was seen throught the show space, while artwork from Rita Ackermann appeared throughout the collection. All the while, Chloé Girl Marianne Faithfull's voice was heard in an exclusive spoken word soundtrack.
As for the collection, the Fall/Winter 2020 show featured a slew of bags. There are fresh takes on Ramsay-Levi's newest bags, which we first saw on the brand's spring 2020 runway. Both the Darryl and the Daria bags are given a stunning makeover for fall, bearing Ackermann's artwork in all-over prints. The Daria is also shown in a mini size with a chain strap. Both shapes are reimagined in new materials like suede and corduroy, but one of the most interesting designs for fall comes in the form of an oversized handheld pouch. The textured silhouette features the same braided detailing from the Darryl Bag.
New silhouettes also make their runway debut for Fall 2020—a double buckled micro crossbody bag and a roomy, oversized tote. The new mini crossbody, dubbed the Franne, is seen in rich fall hues like orange and brown, while the Fredy tote is shown bearing a geometric pattern. The collection overall gives off an effortless, boho-y vibe as you'd expect to see from Chloé. View all of the bags below.
[Photos via Vogue Runway]
1 / 11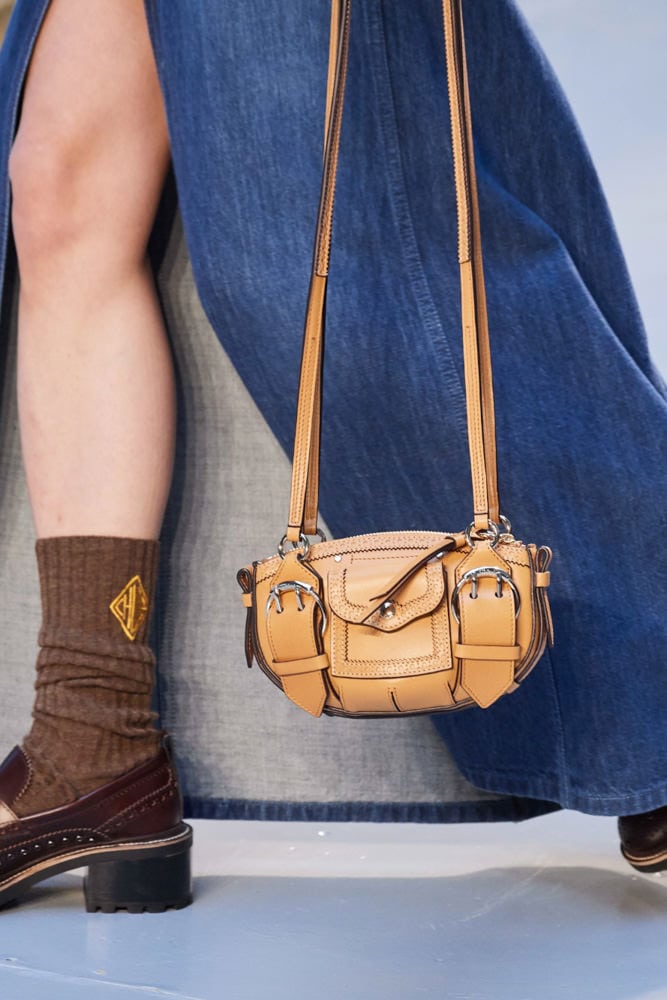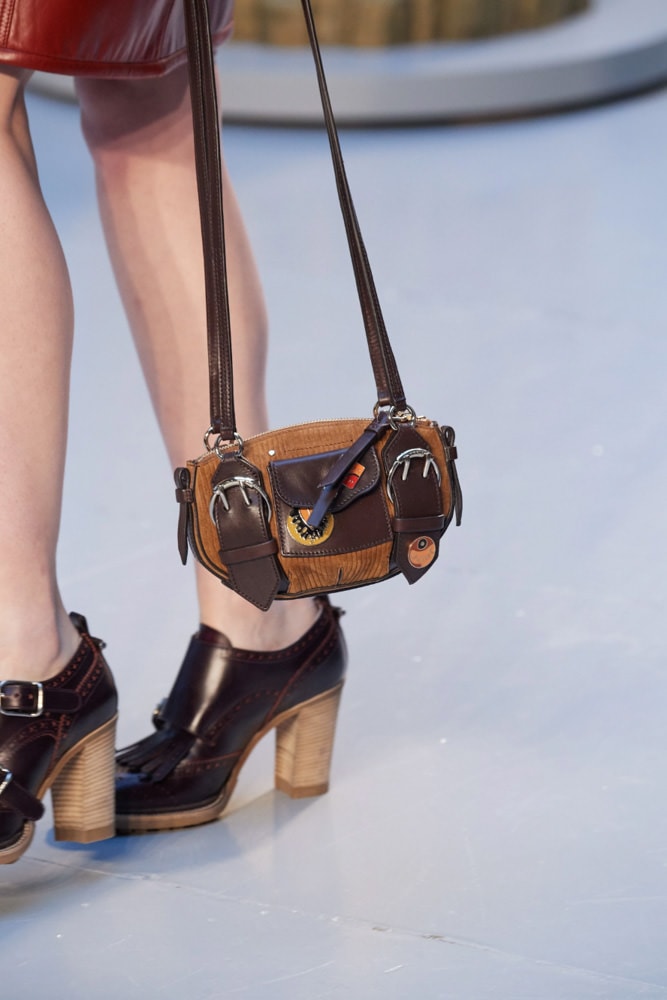 2 / 11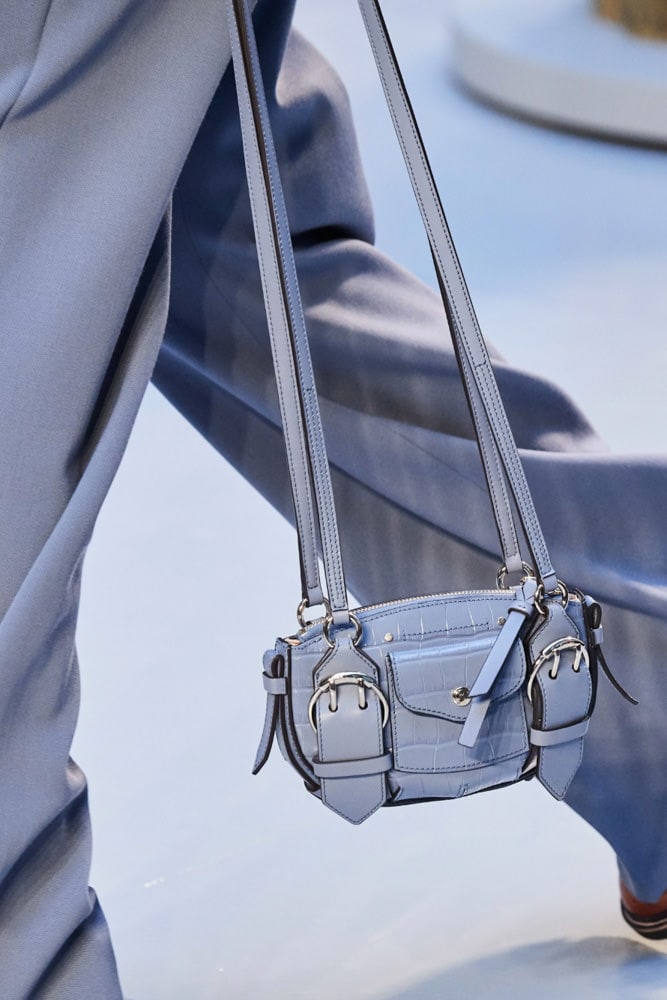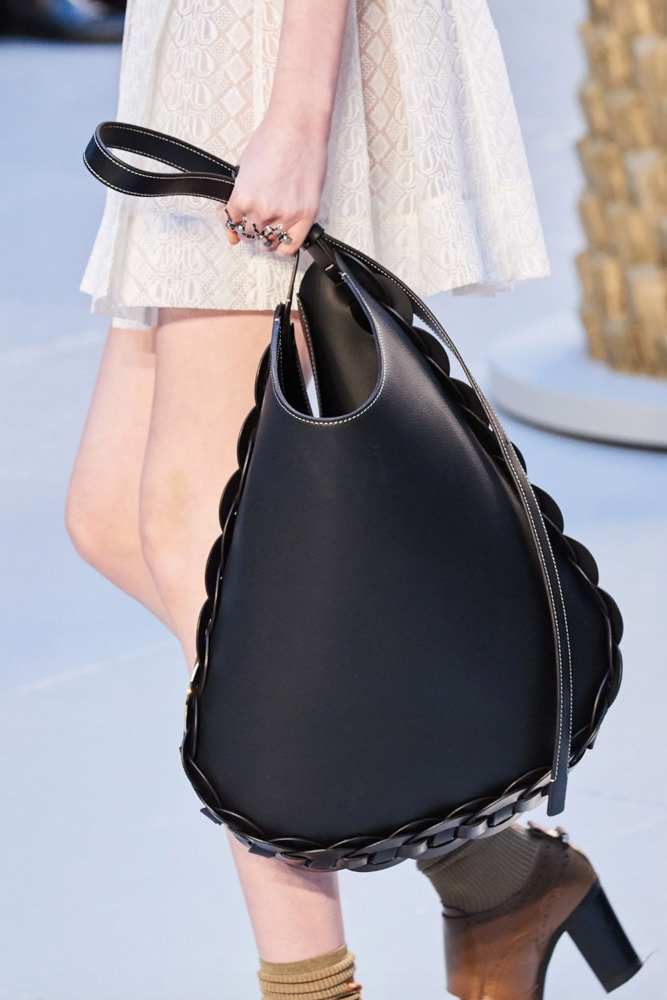 3 / 11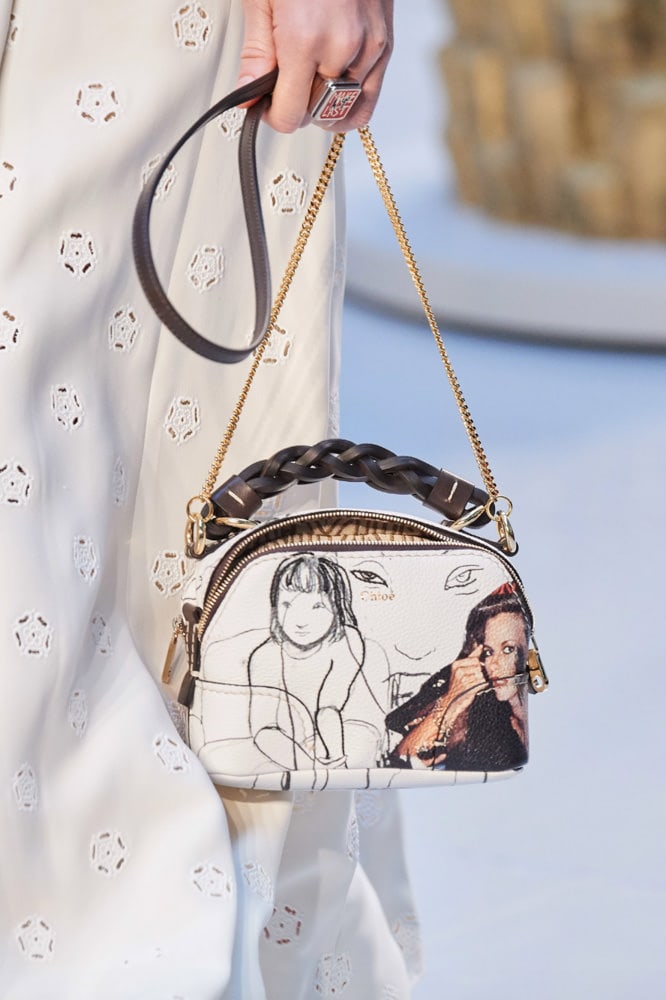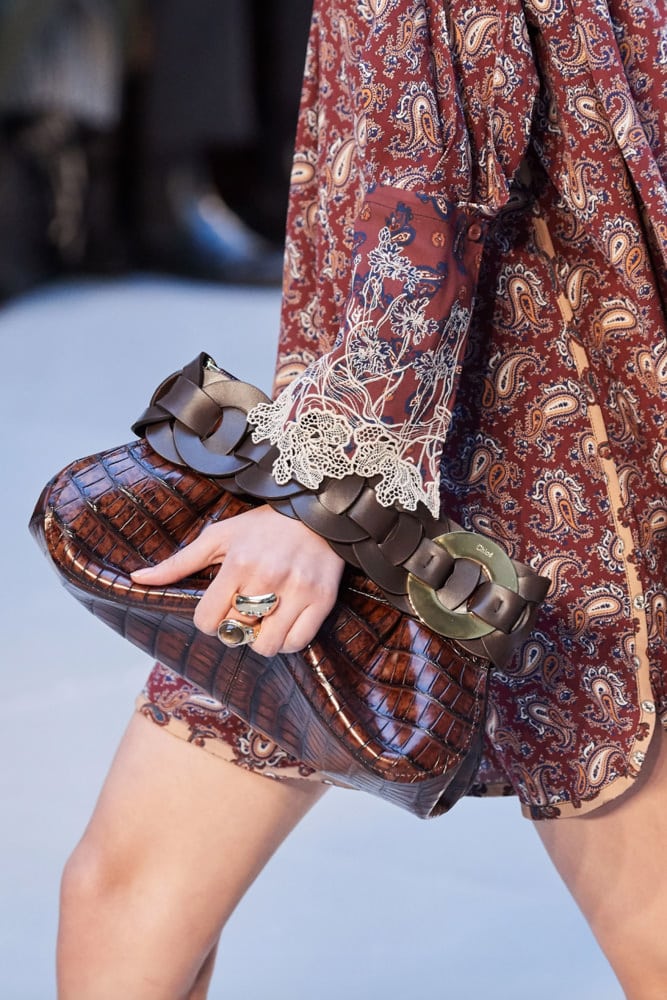 4 / 11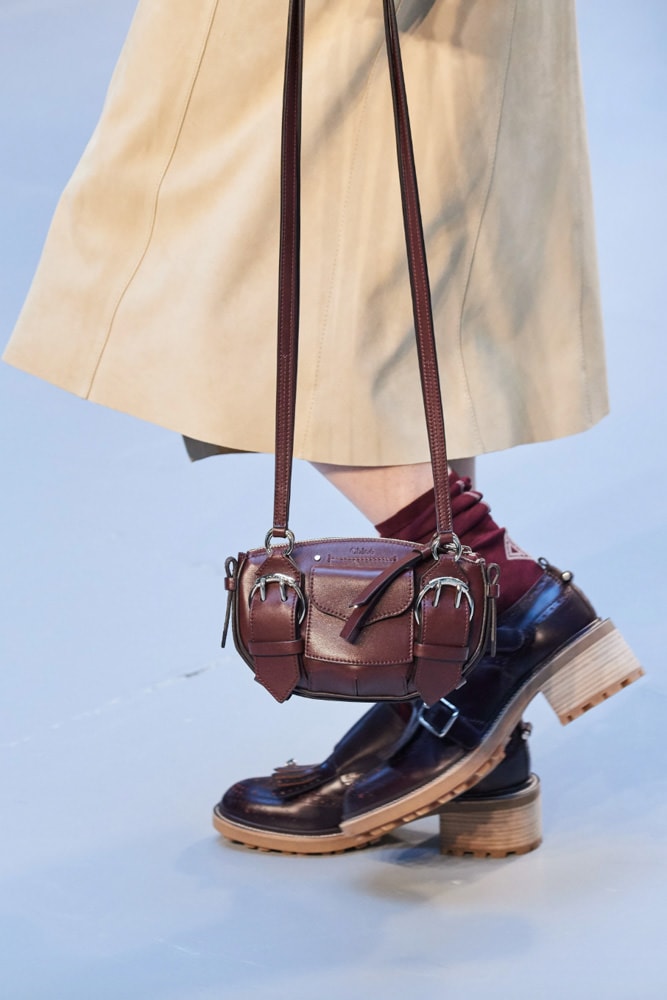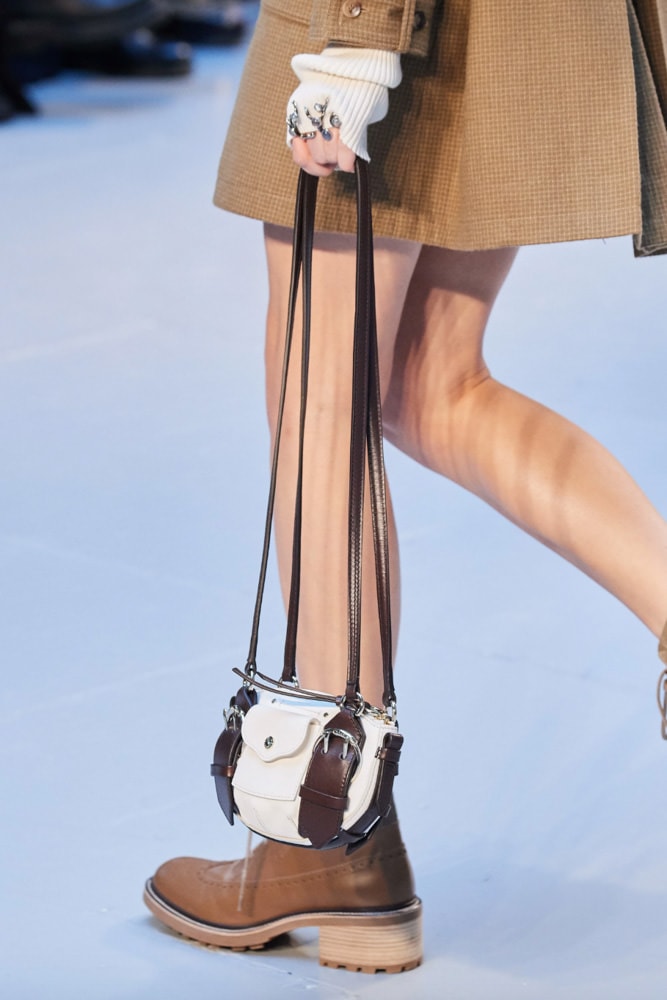 5 / 11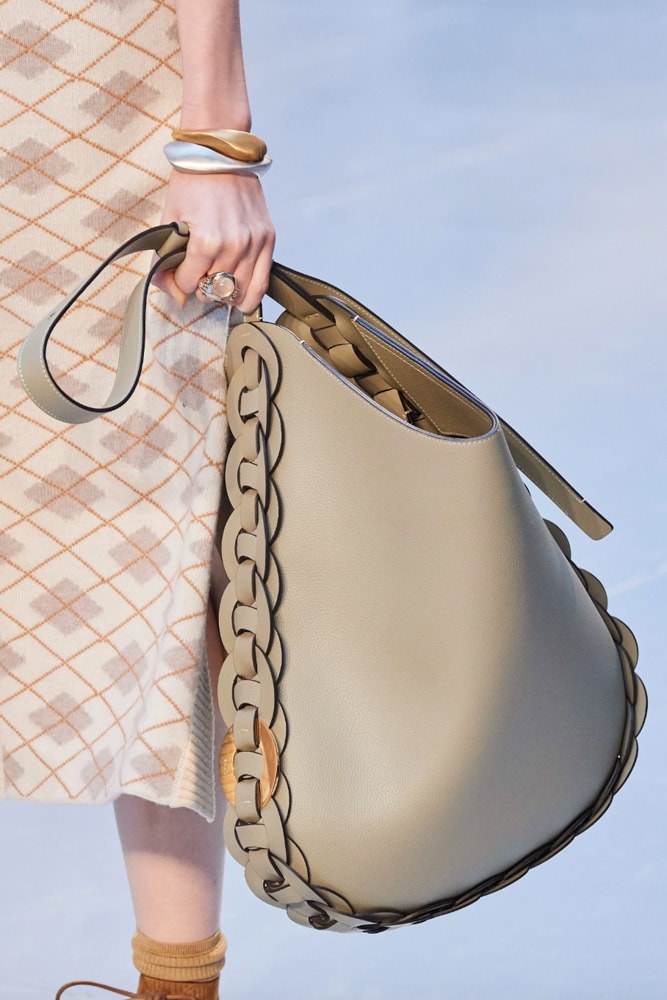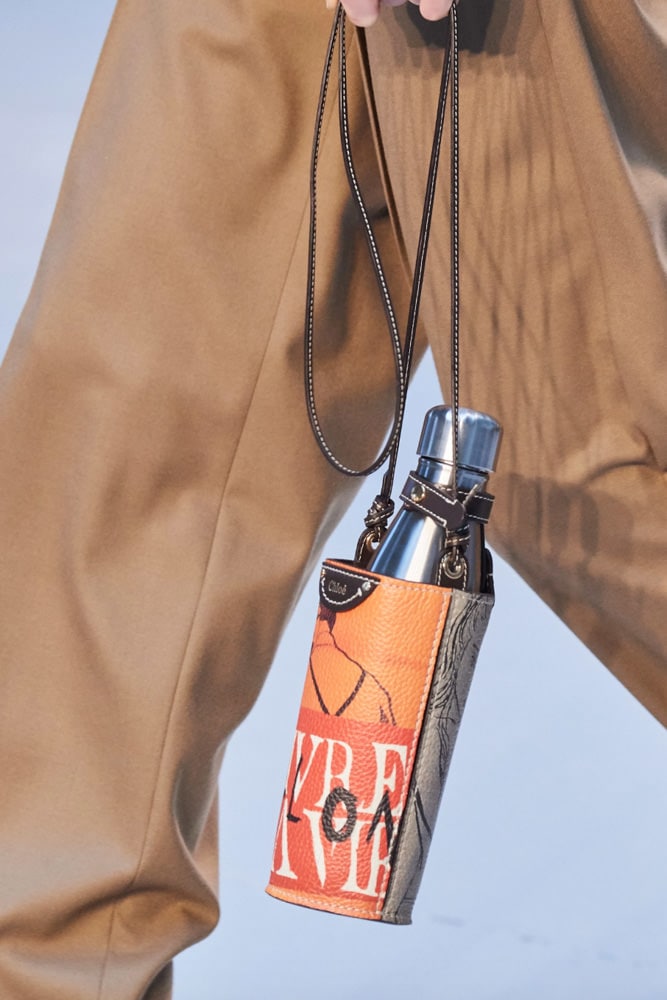 6 / 11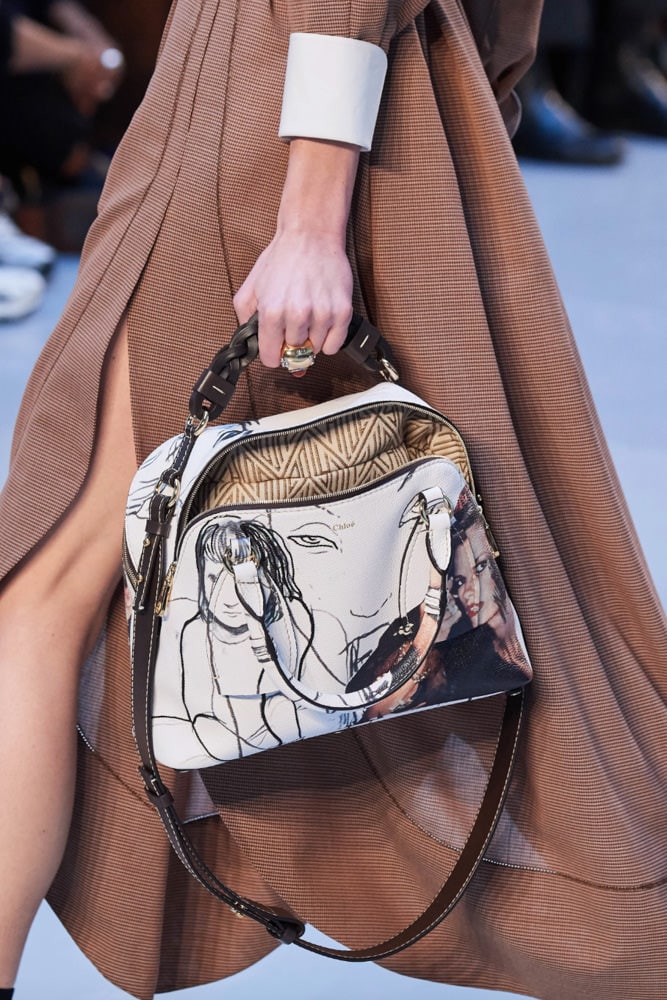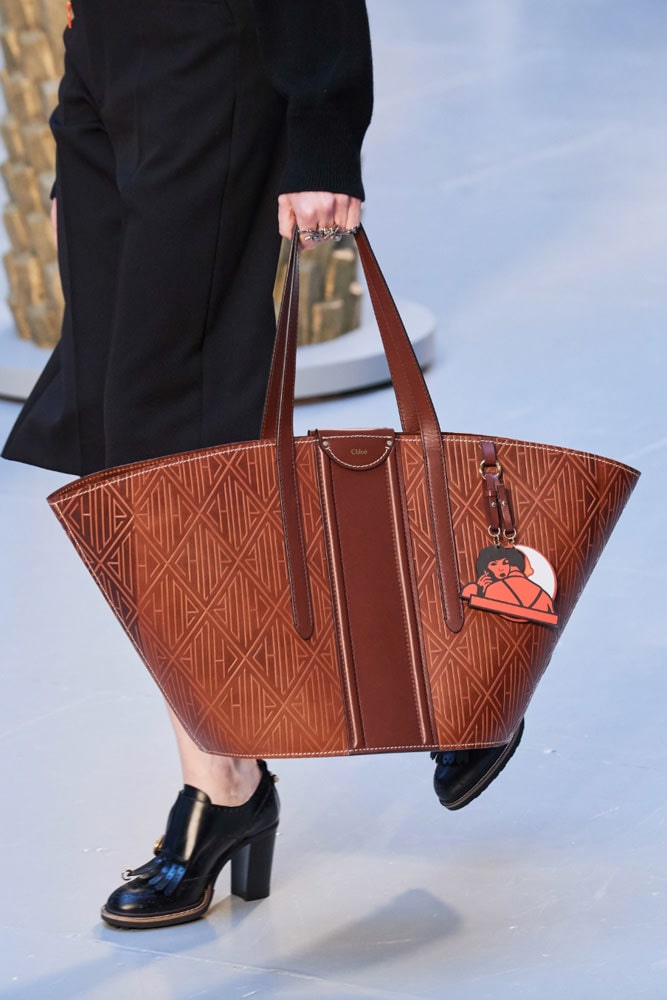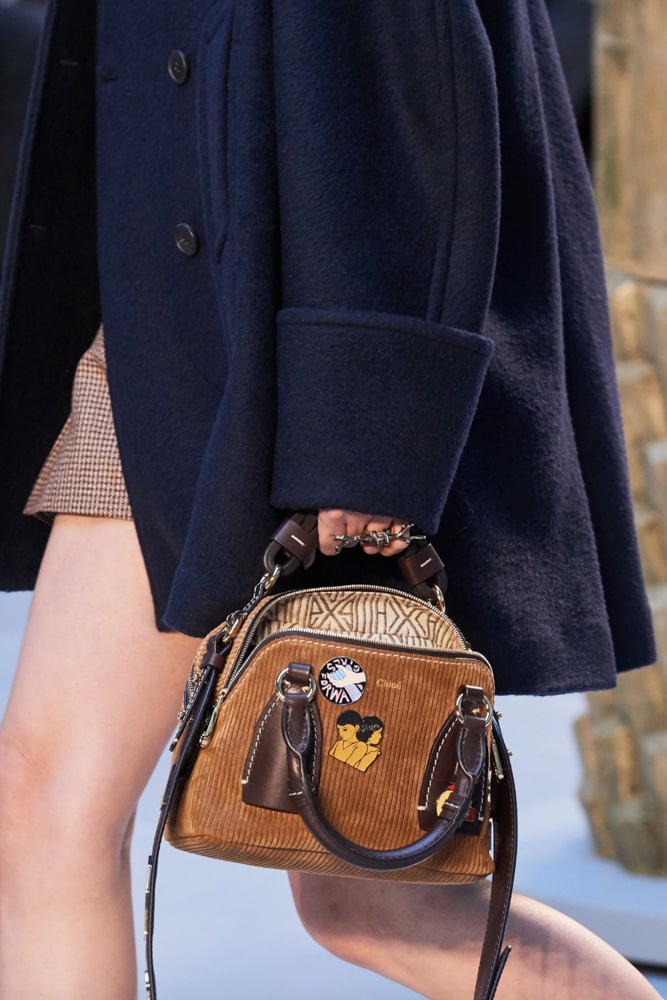 7 / 11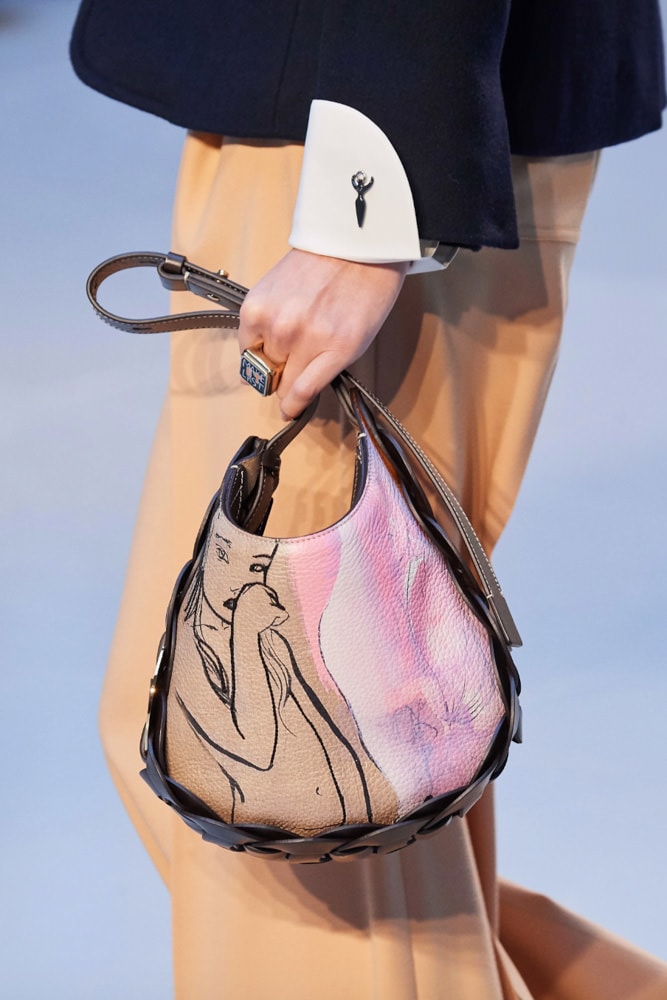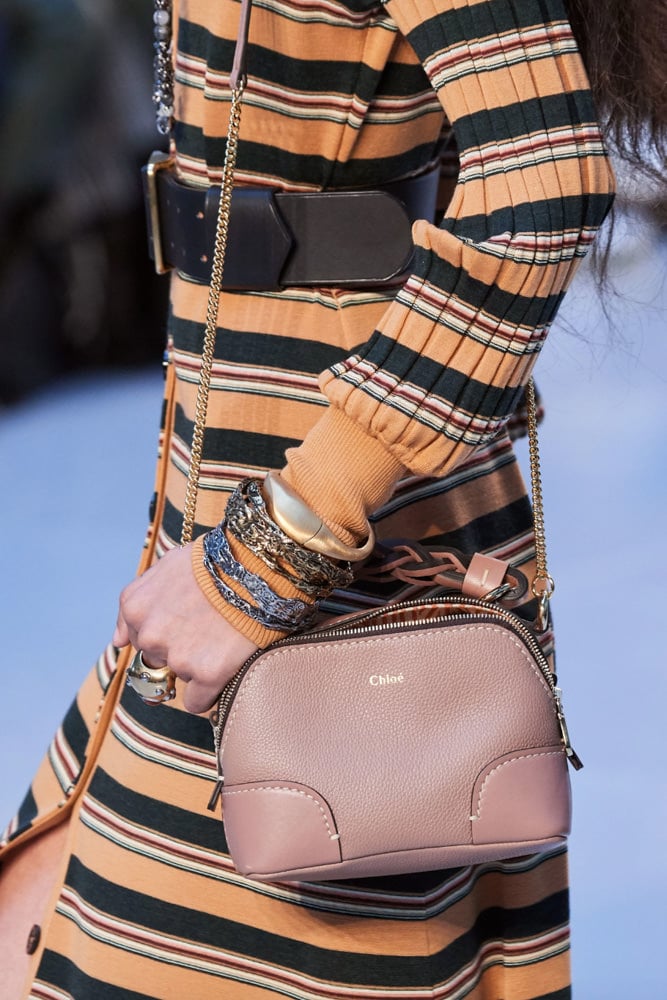 8 / 11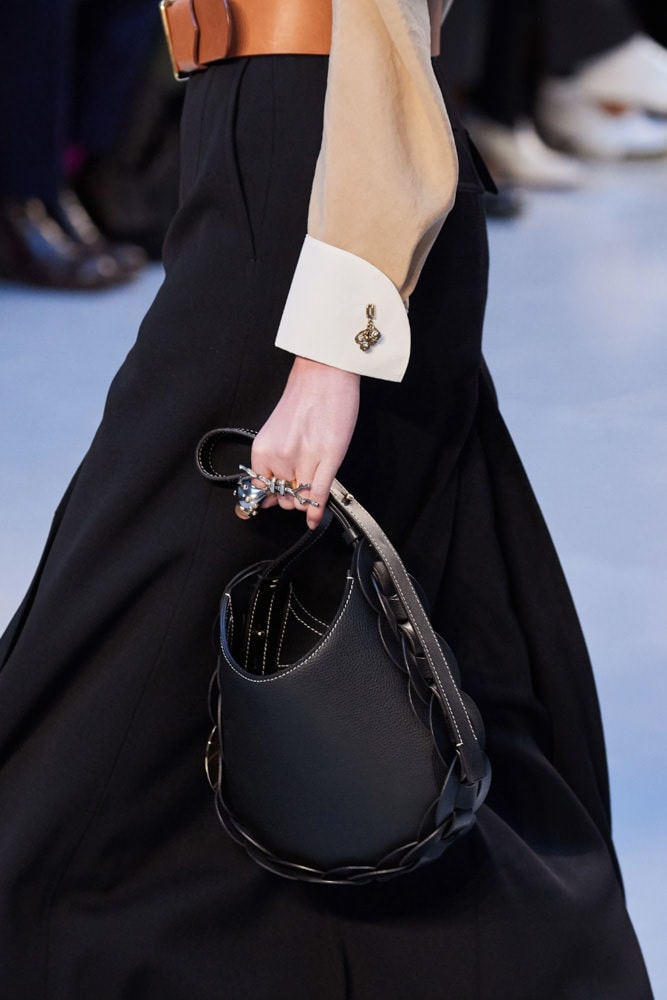 9 / 11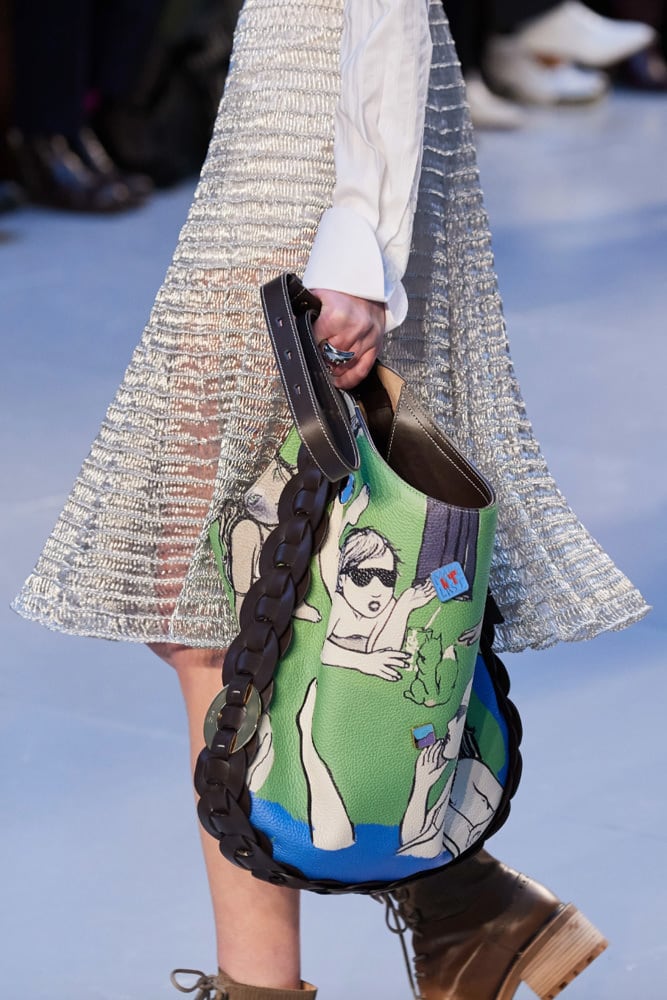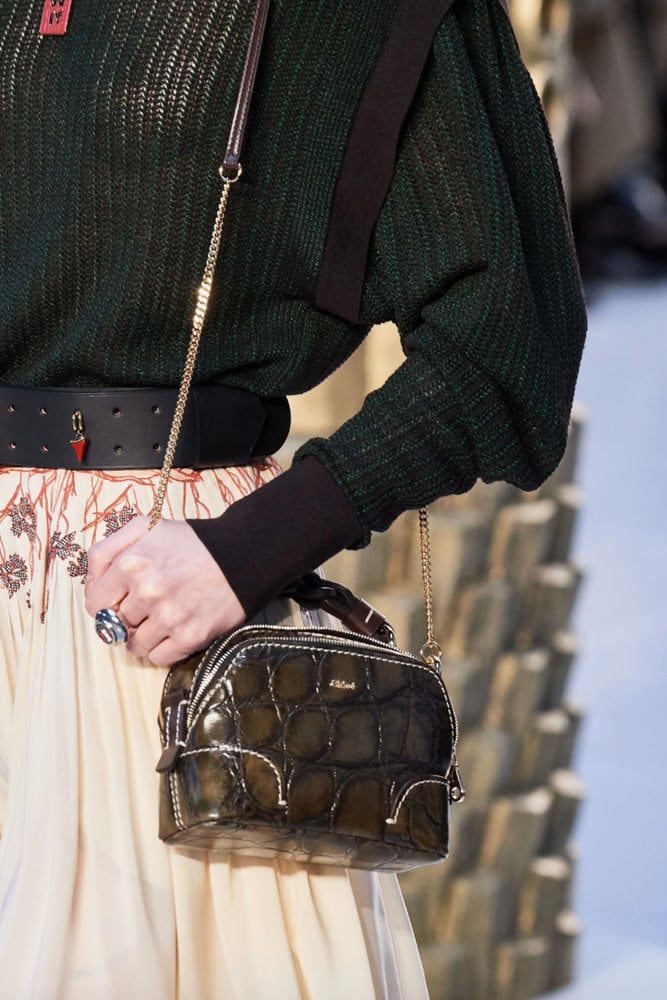 10 / 11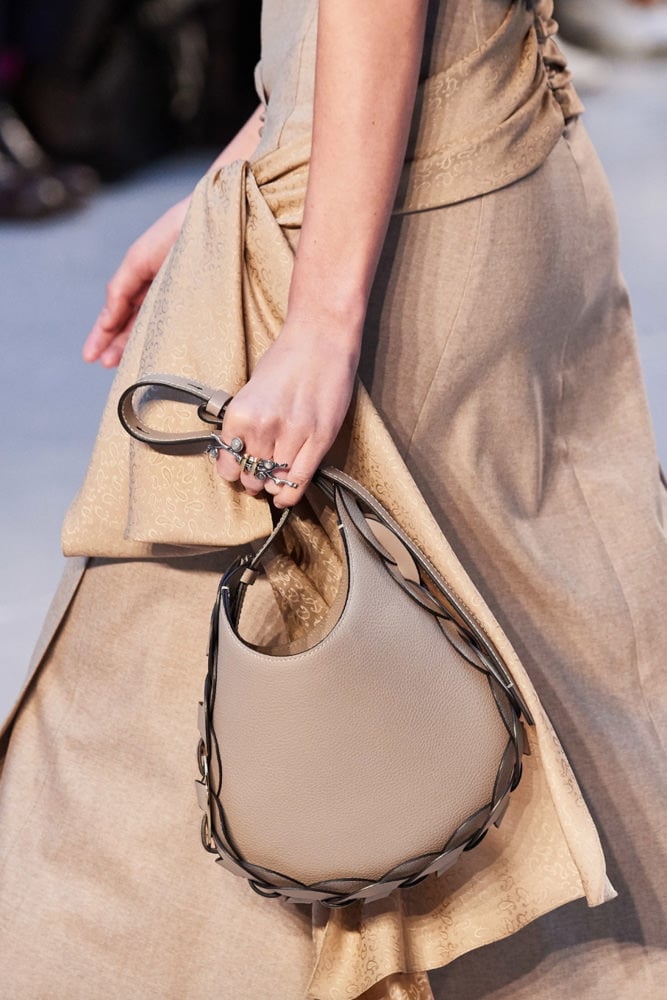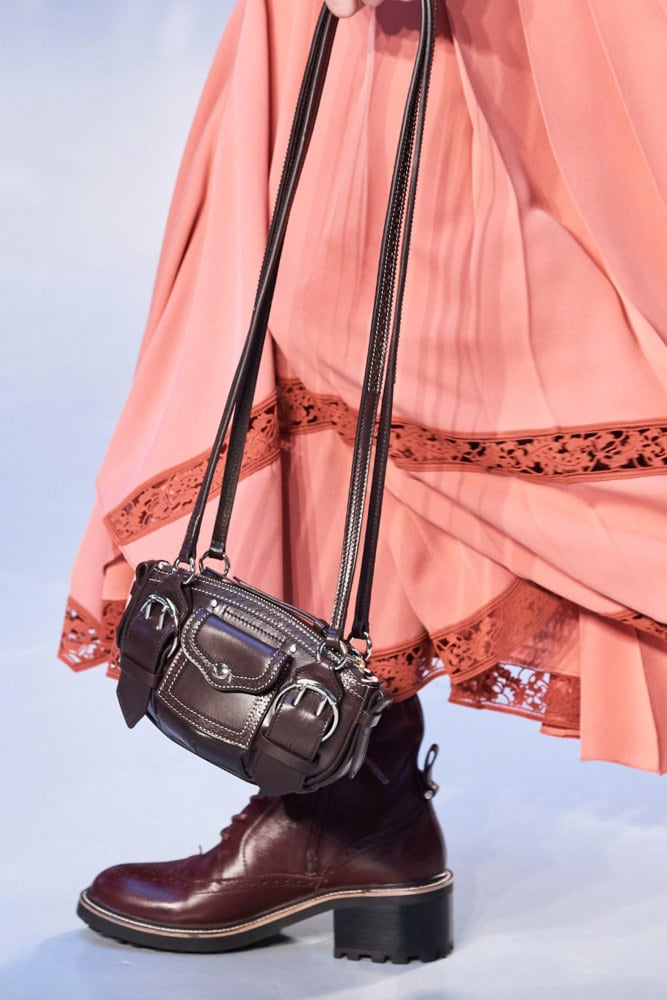 11 / 11