Celebs have been popping up in every corner of LA for the past month, and they have their credit cards at the ready. Popular shopping hotspots like The Grove are bustling, and celebs are even gracing select chain toy stores with their presences. Celebs do frequently have children, after all, and children's Christmas aspirations tend to be roughly the same, regardless of celebrity status. Children don't want luxury items like perfume and Louboutins and, specifically, a black Gucci Marmont Crossbody Mini Bag. I will repeat, for the benefit of old, white-bearded men in red hats who may be hard of hearing: a black Gucci Marmont Crossbody Mini Bag. Those are for adults, if you get what I'm saying, Santa.
Emma Roberts loves her new black leather Dior Diorever tote. This is the second time we've spotted her running around LA with it in the past two weeks.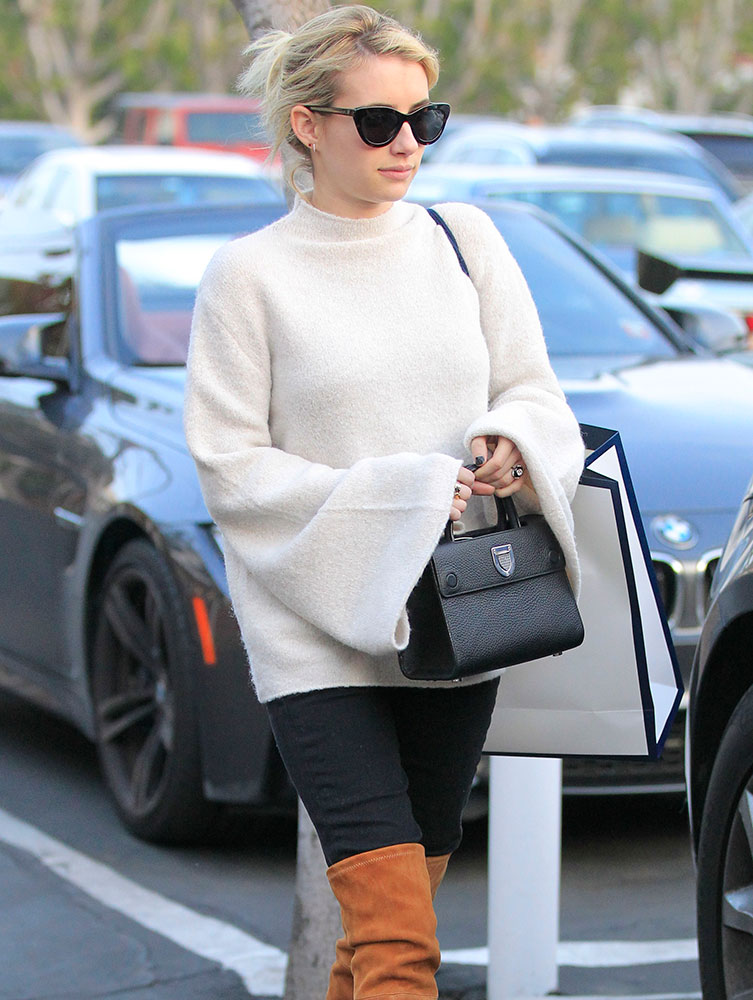 Temps in LA have swung wildly in the past couple weeks. Here's Goldie Hawn, doing a little Black Friday shopping in LA alongside Kurt Russell. She's carrying a black Chanel Shoulder Bag.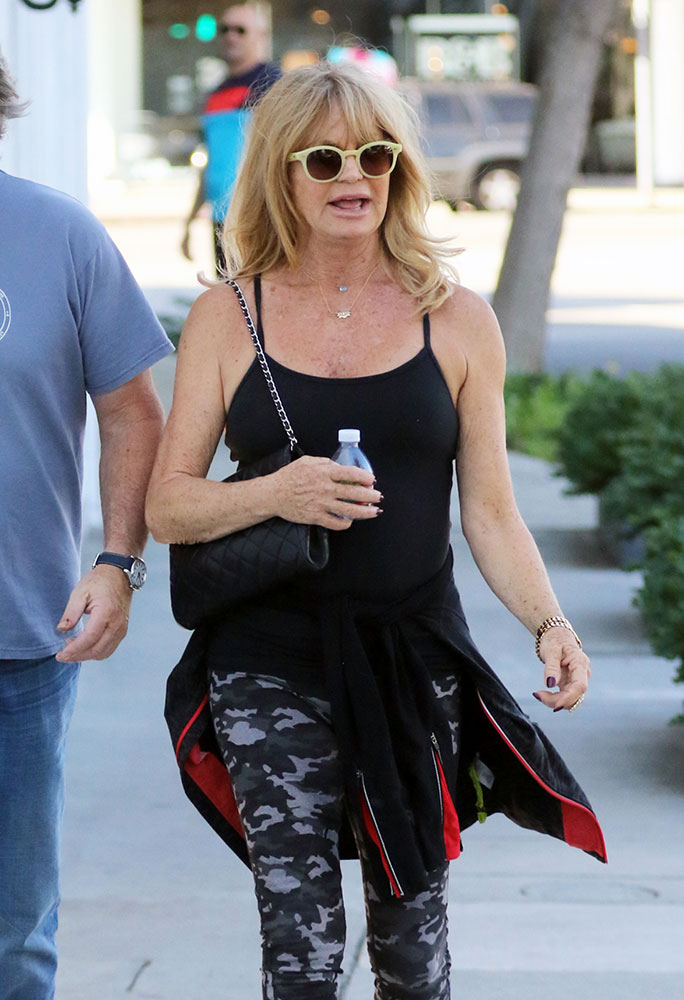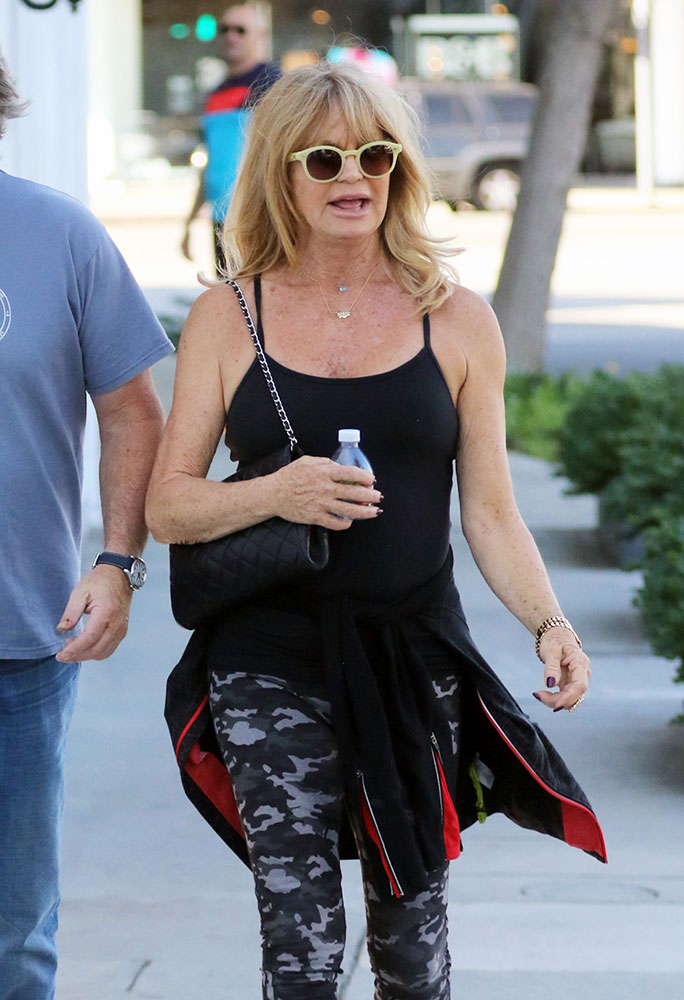 Paps spotted Hilary Duff carrying this gorgeous Céline Suede Shoulder Bag outside of a Toys-R-Us in LA recently, which seems extremely odd–I can't imagine there are enough paparazzi to stake out every big box store in the LA metro area. Or maybe there are?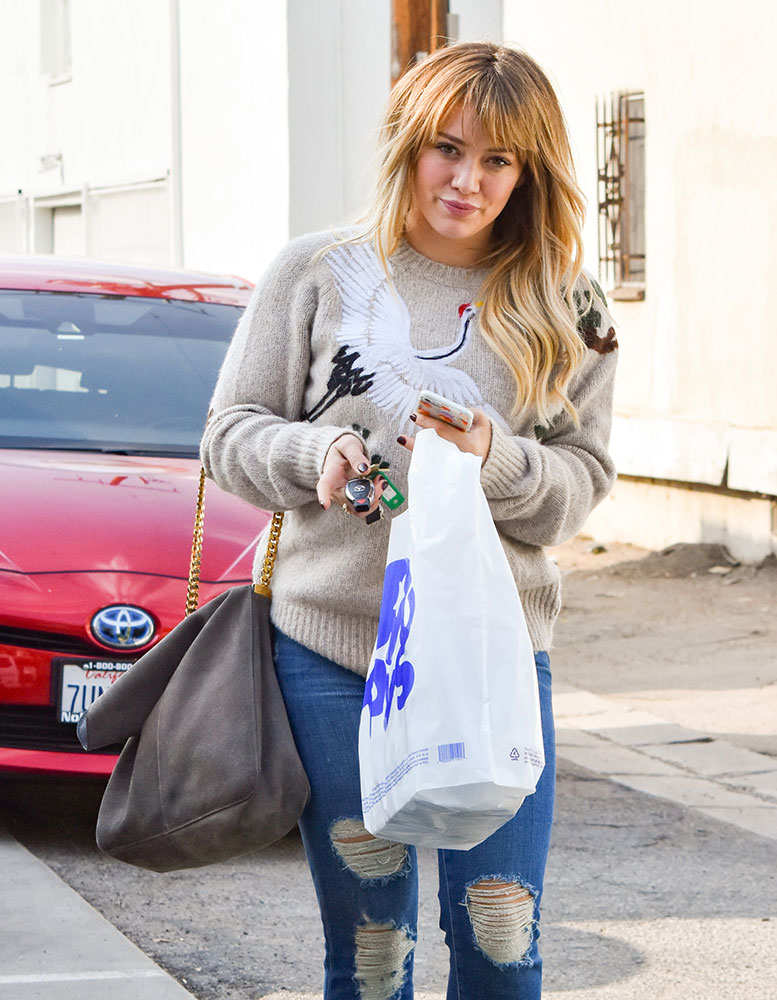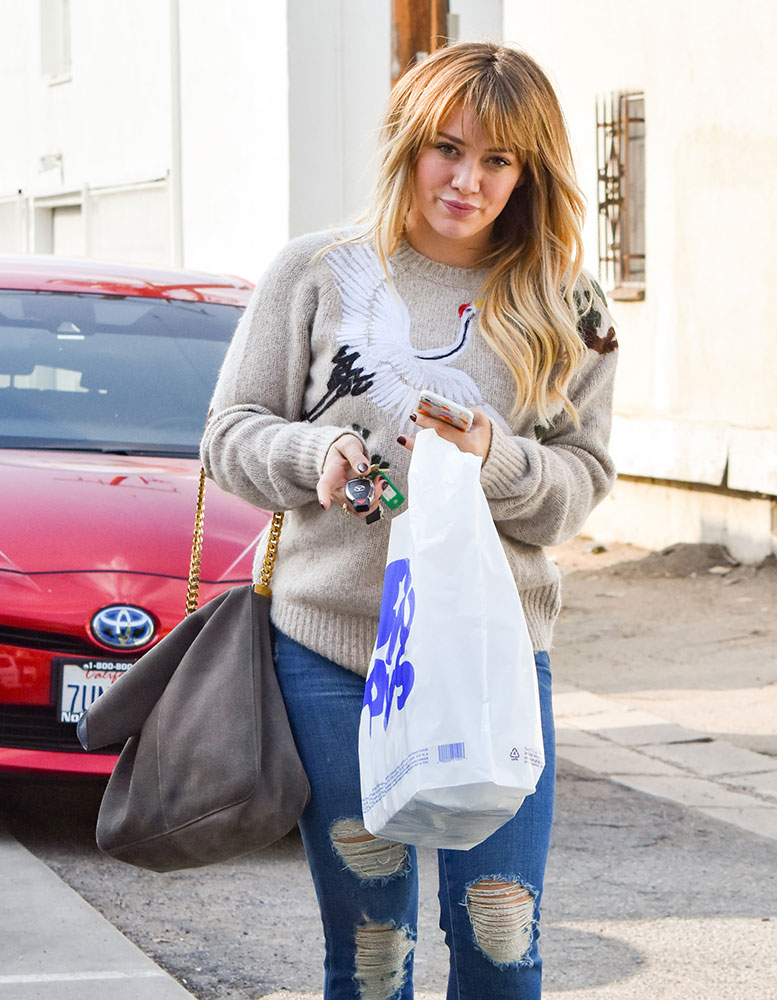 A special award goes to the paparazzo who correctly IDed a low-key, make-up free Karrueche Tran, shopping at The Grove with her bright red Gucci XL Tote. We just saw her carrying this same bag down in Miami Beach.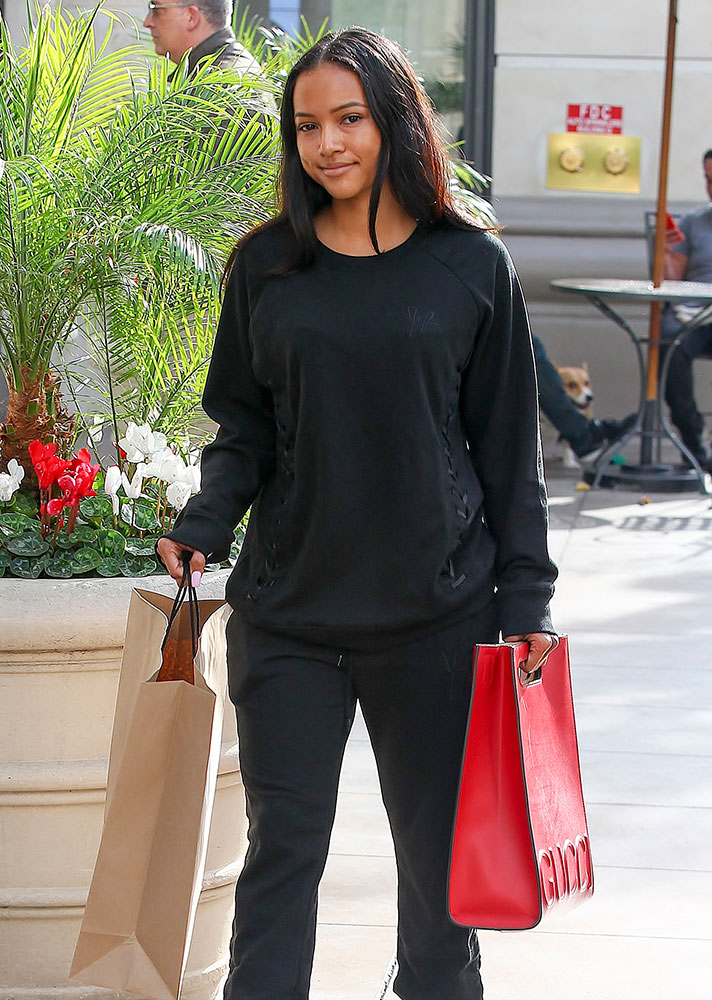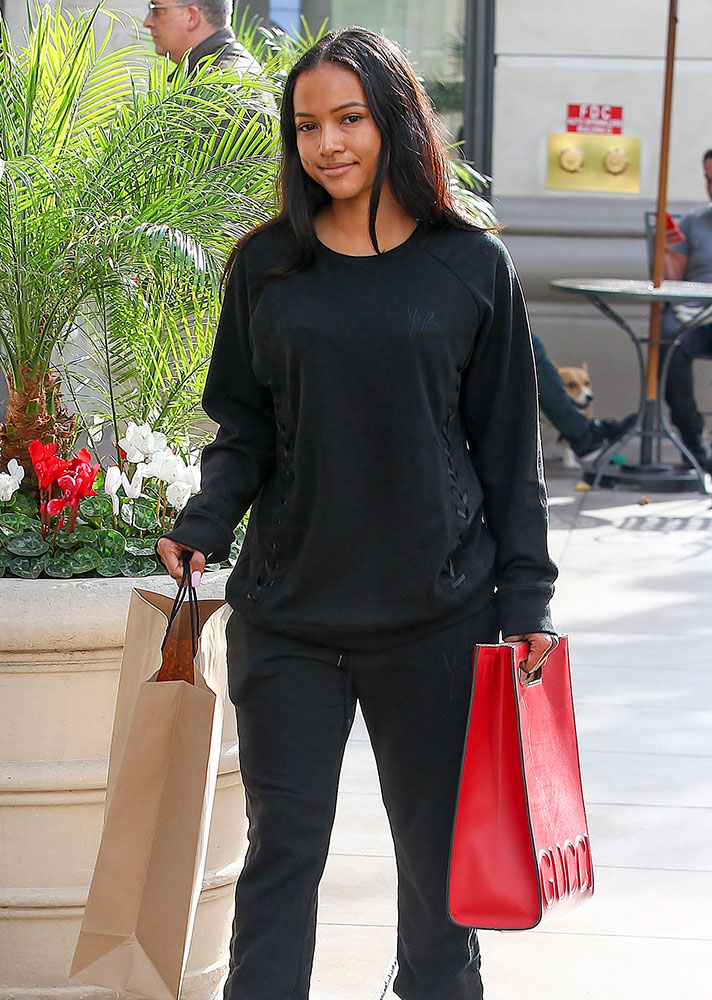 Kourtney Kardashian
Gucci Marmont Shoulder Bag
$2,300 via Gucci
Kourtney Kardashian has hopped aboard the Gucci Marmontx train, and who can blame her? As you might guess, Kourtney is seen here in the act of doing her own shopping. Kourtney is, and shall forever remain, the Kardashian most likely to do her own shopping. Kudos, Kourtney.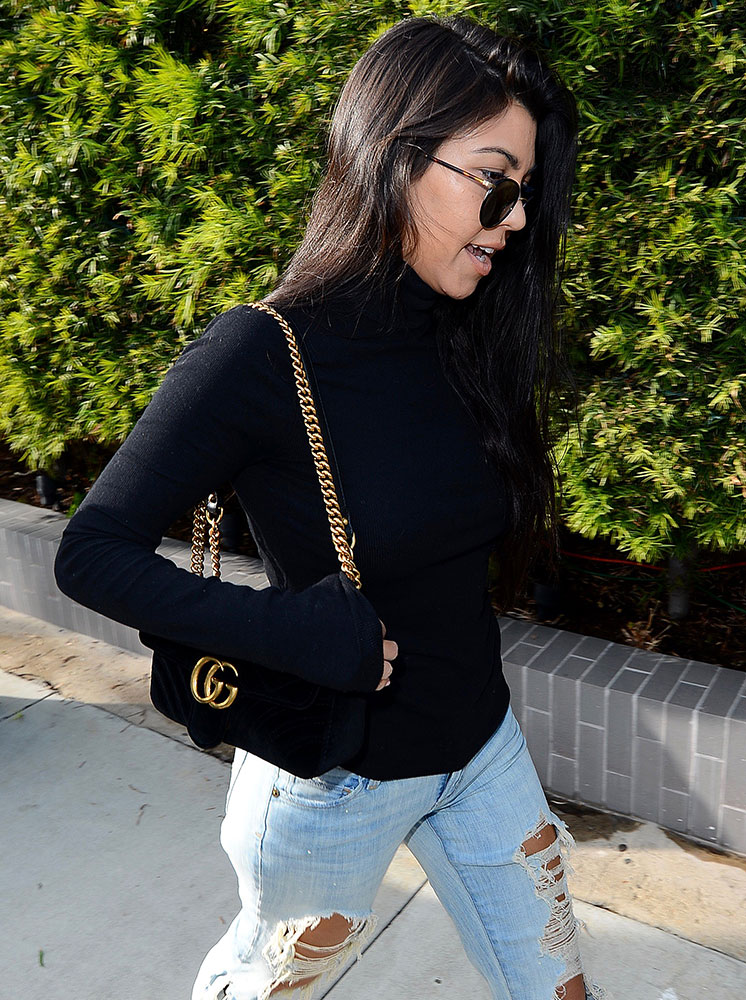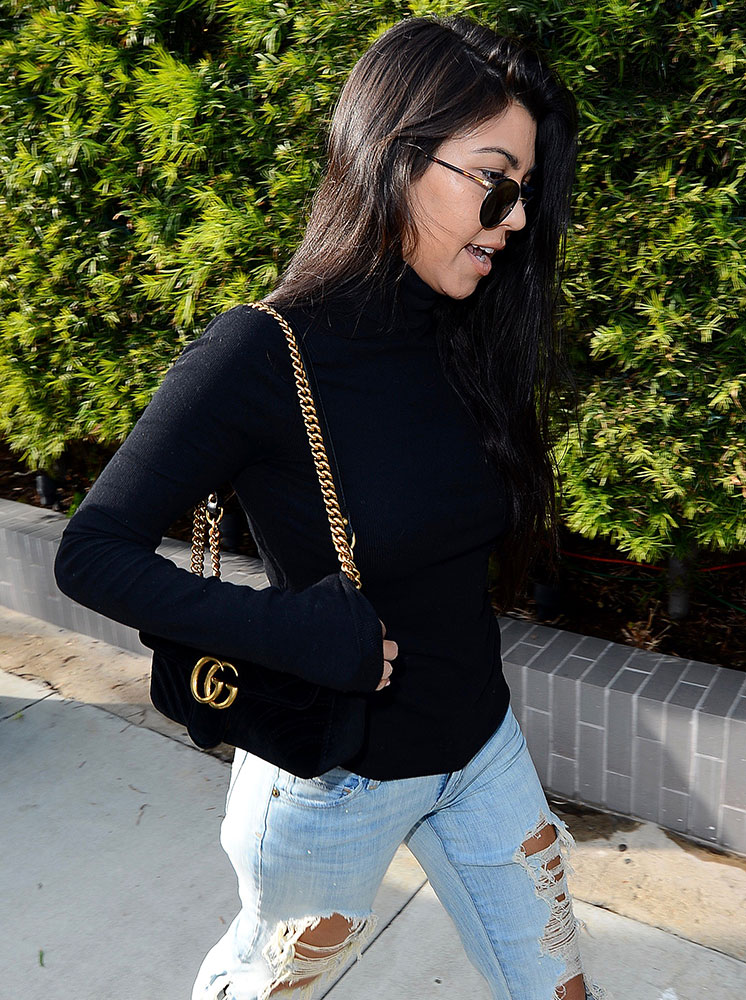 Mandy Moore
Gucci Soho Disco Bag
$980 via Gucci
If you're struggling to remember what Gucci bags even looked like before the Marmont line, here's a charming light pink leather Gucci Soho Disco Bag to jog your memory. Mandy Moore recently carried this bag while doing a little shopping in LA with her boyfriend.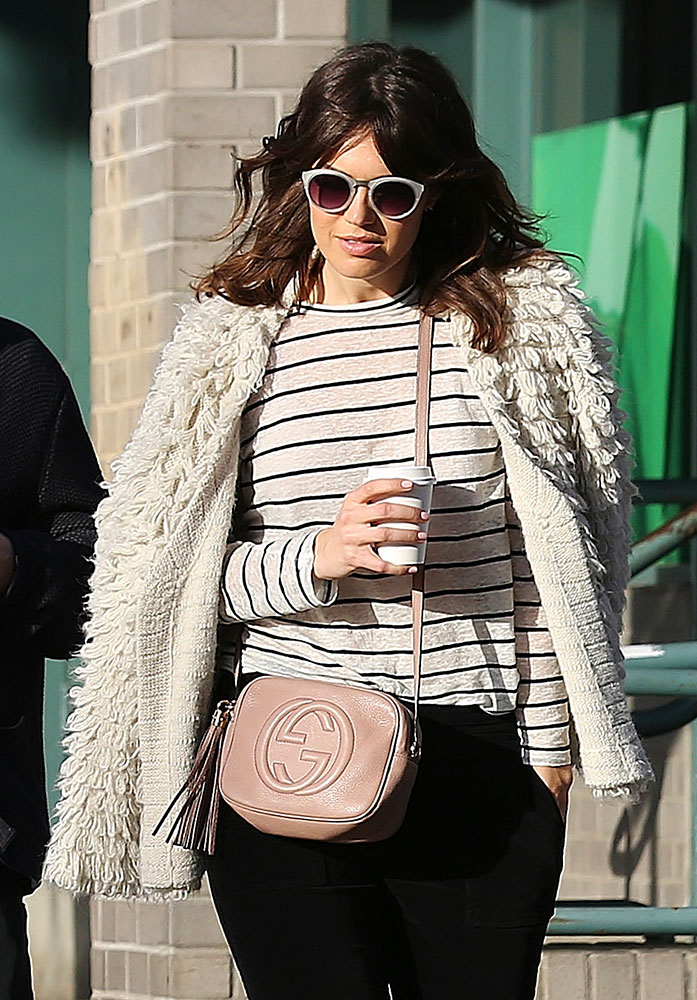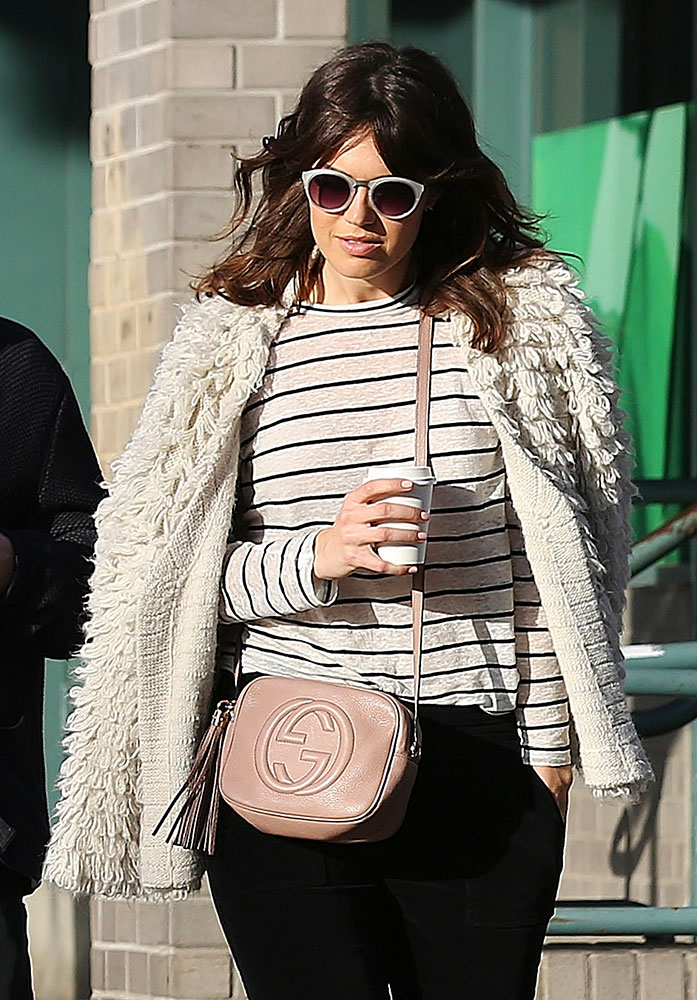 Selma Blair was also spotted shopping at The Grove this week with her son Arthur. She's carrying a classic black Chanel Flap Bag.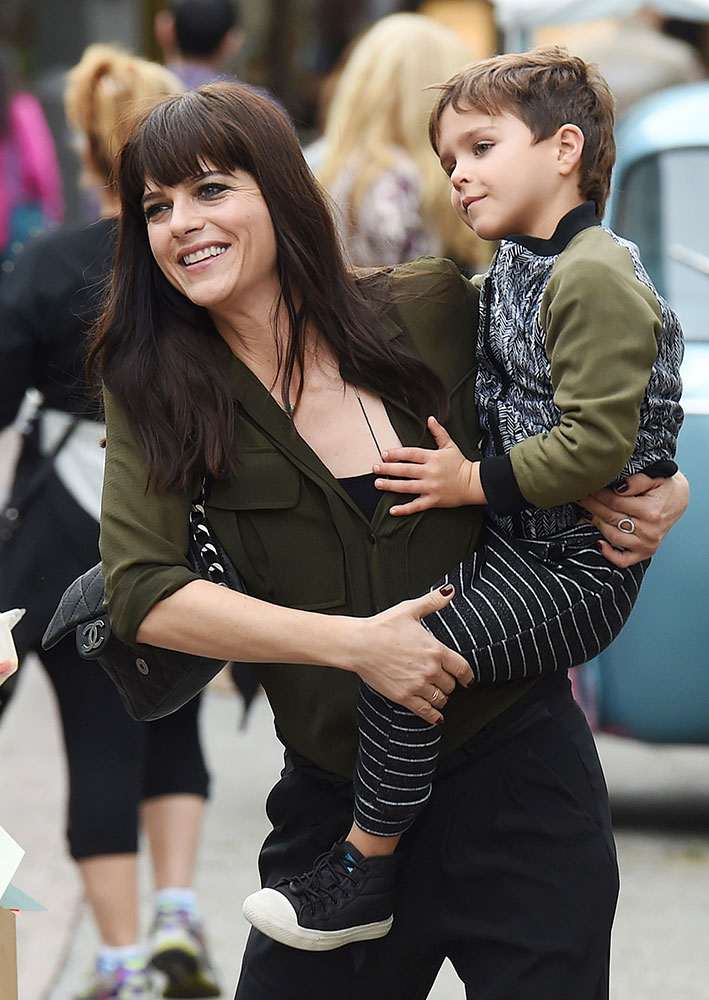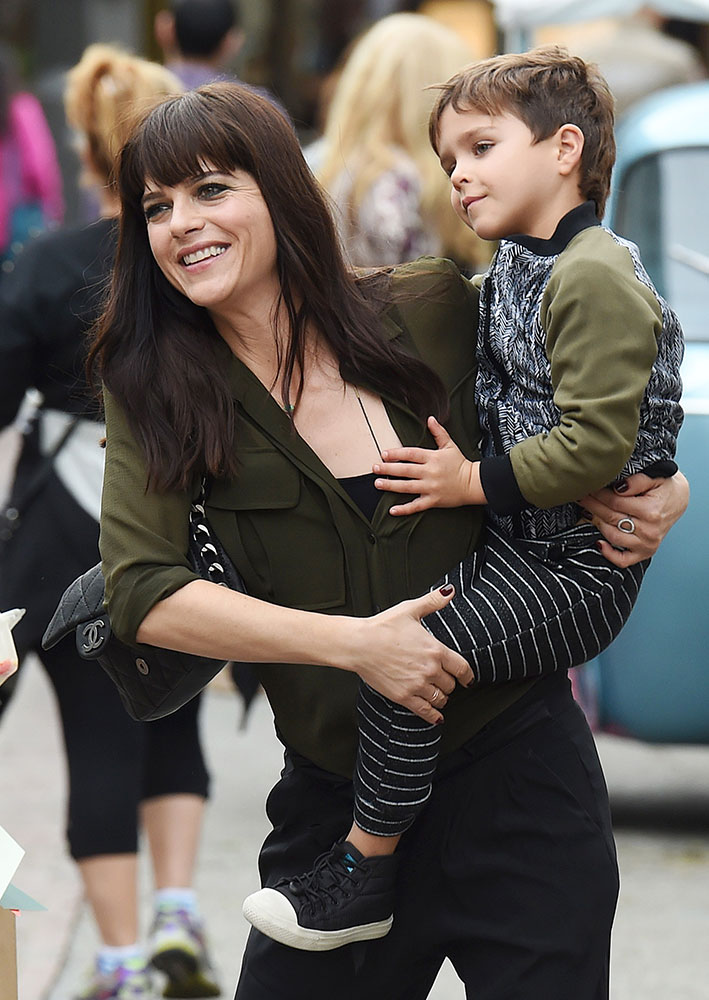 Finally, here's Sofia Richie, headed into Barneys in Beverly Hills with a purple Givenchy Antigona bag and a furry little friend in tow.