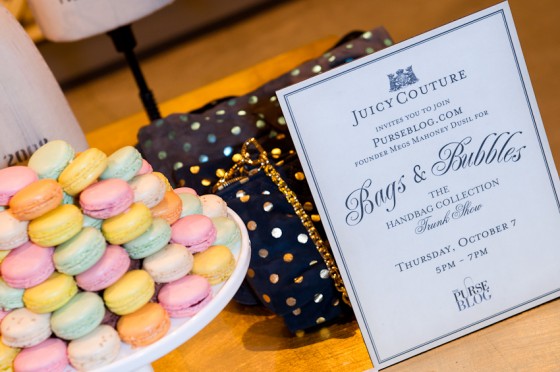 Last night the Juicy Couture Bags & Bubbly event I hosted took place at the Juicy Couture 5th Ave store. Let me start by telling you how different the Juicy handbag line is from what I usually expected from the brand. And let me also tell you how incredibly nice the Juicy Couture team was!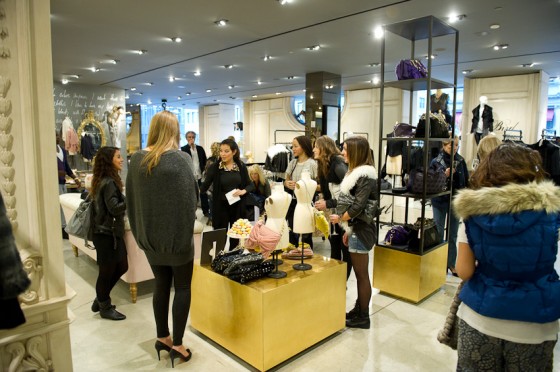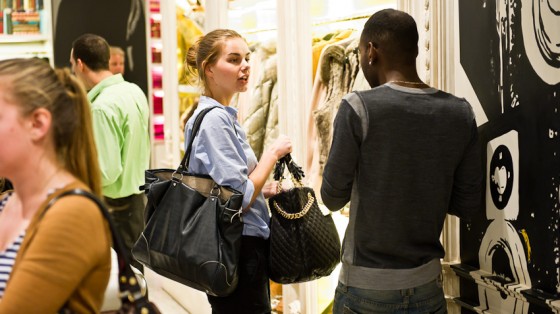 We arrived at the Juicy Couture flagship store on 5th Ave 15 minutes before the event started. The store itself is the ultimate Juicy Couture destination, filled with chairs fit for royalty and the playful decorations (including a spray-painted elk that Vlad could not stop talking about). The store occupies the corner of 52nd Street and 5th Ave and takes up two floors. We were set up on the second floor and guests were welcomed by a sweet, colorful macaroon display, champagne being served and of course heaps of BAGS! While many of the bags were readily available to buy, we were also simultaneously hosting a trunk show for the upcoming Holiday collection.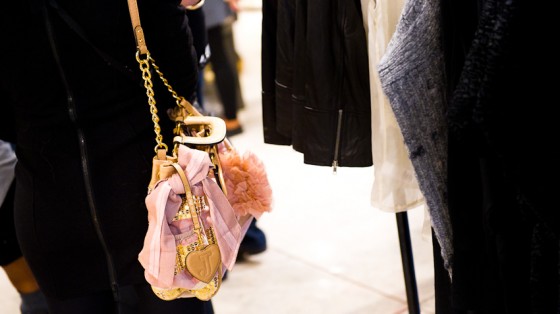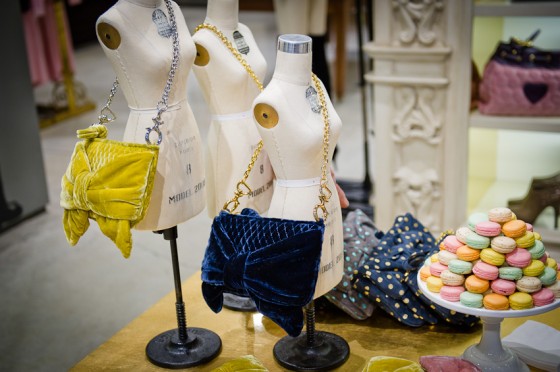 Juicy may still grace us with their classic terry/velor and logo handbags, but they now offer so much more. Gone are the days of what you used to expect from Juicy and in are new designs. As I said in my previous posts, the new collections stay true to the fun and young nature of Juicy Couture but also add a mature touch. There is nothing wrong with the bags they tend to be known for, but many of us find some of those designs better suited for a younger crowd. Much like Coach has an expanded line that can meet the wants and needs of many different groups of people, Juicy Couture does as well.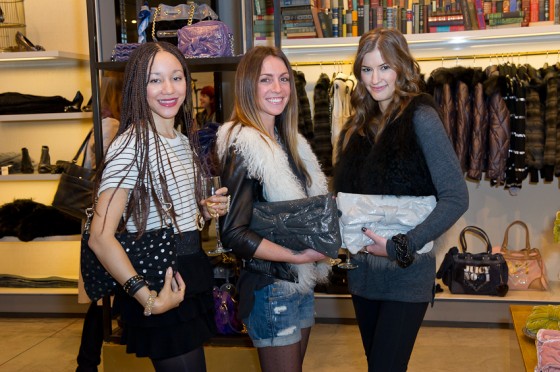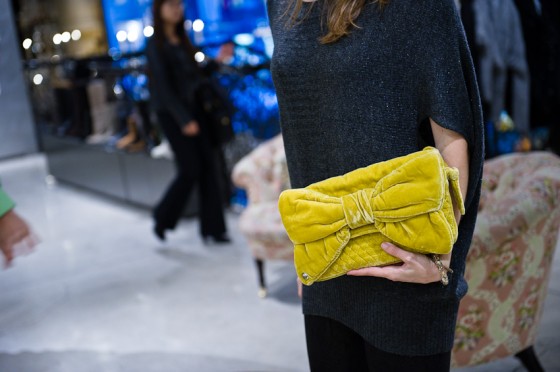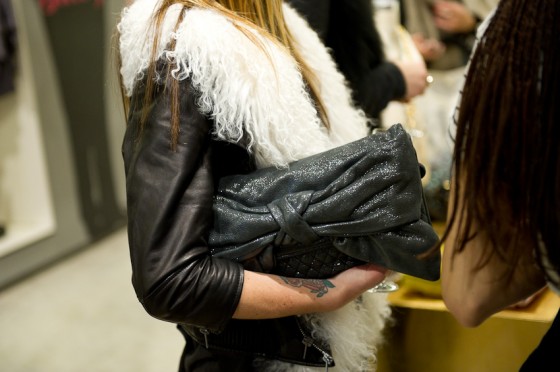 My absolute favorite bag from the holiday collection is their Bow Bag. Three members of the handbag design team (pictured above) were at the event to meet those who stopped by and they all carried different renditions of the new bow clutches. I joked with them that they looked like a rock band, but don't they? A rock band that just so happen to be a walking advertisement for Juicy Couture. Furthermore, the design team was amazingly awesome. The rock band trio is turning the image of the brand's handbags around one bag at a time.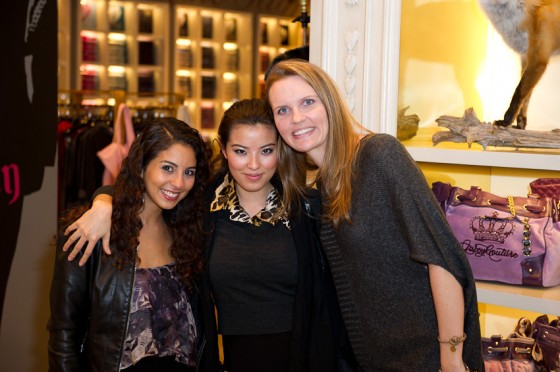 We had the pleasure of meeting PurseBlog readers, PurseForum members, and a bunch of other Juicy Couture fans! The event was both successful and fun. Make sure to check out the pictures and look for the Holiday collection to hit stores around November 1st.