I recently turned to you all for help to pick a new summer bag, I had my eye on adding a green bag to my collection. I wound up going with a bag that I didn't think I would pick, it was the least classic in color, and I already own this bag shape, but it fit within the gift card that I had to LuisaViaRoma, and I was highly intrigued by the colorway. So here it is, my new Bottega Veneta Cassette in metallic green – a color they call Chlorophyll.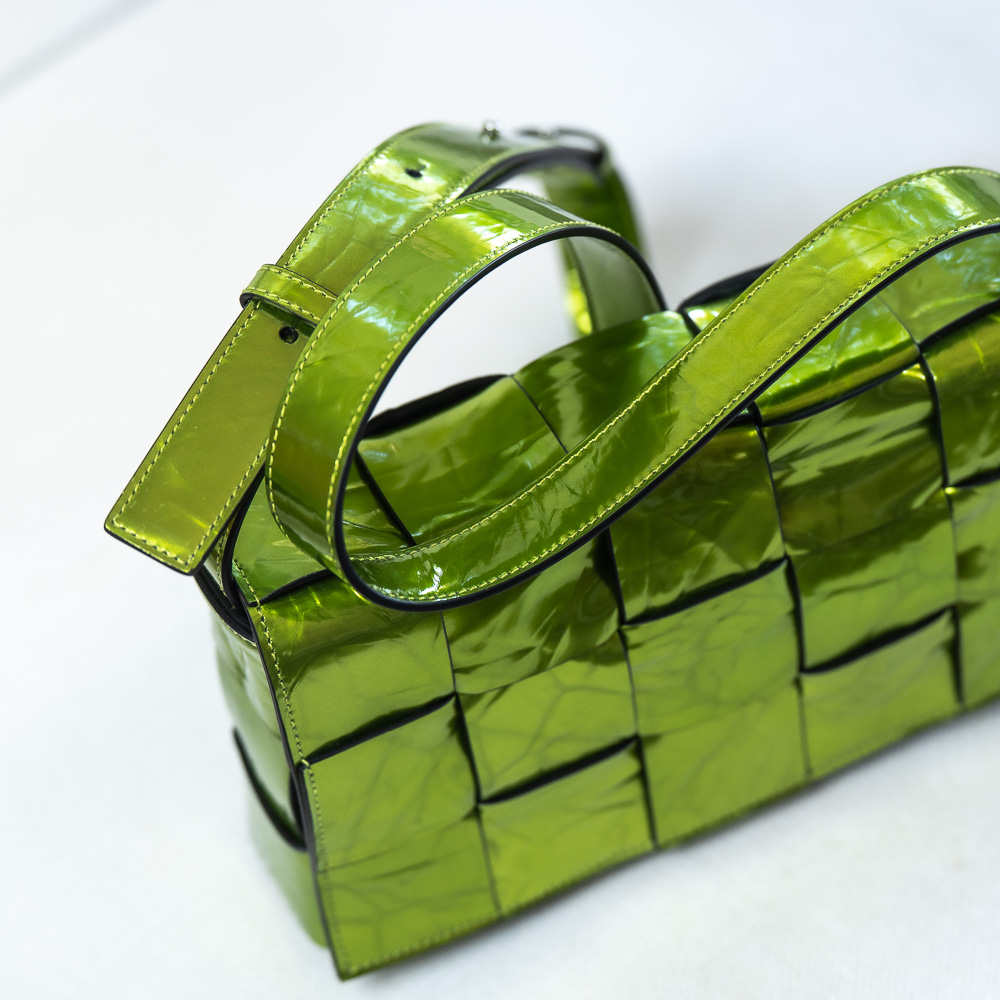 So, let's discuss this new bag, shall we? The Cassette is already a known design, a bag I have in my collection and wound up loving more than I initially thought I would. I like a bag that isn't too big but also still spacious enough for my daily items, and the Cassette gets the job done. There is a movement toward more metallic bags right now, and I don't really have many metallic bags – actually, I don't have one. I do have a few clutches but no bags, and it felt like a really unexpected color combination that I'd love.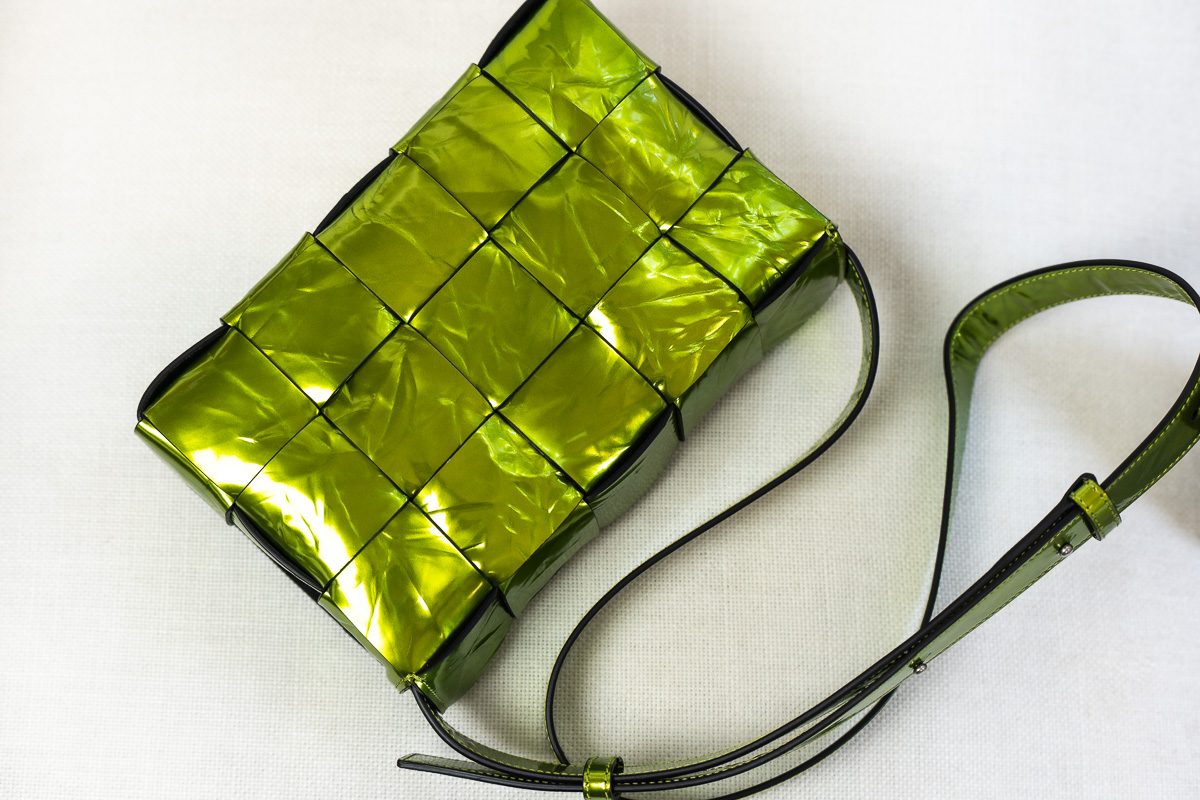 Details of my New Bottega Veneta Bag
The color is unlike anything I've seen on a bag, and in person, it really shines. It looks as if there is liquid under the leather that is in constant movement, giving the bag a different look from different angles, and it really catches the light beautifully. I wear a lot of single-colored clothing items, from my tops to my pants, and having something so unexpected in color when it comes to a bag is precisely why I love bags.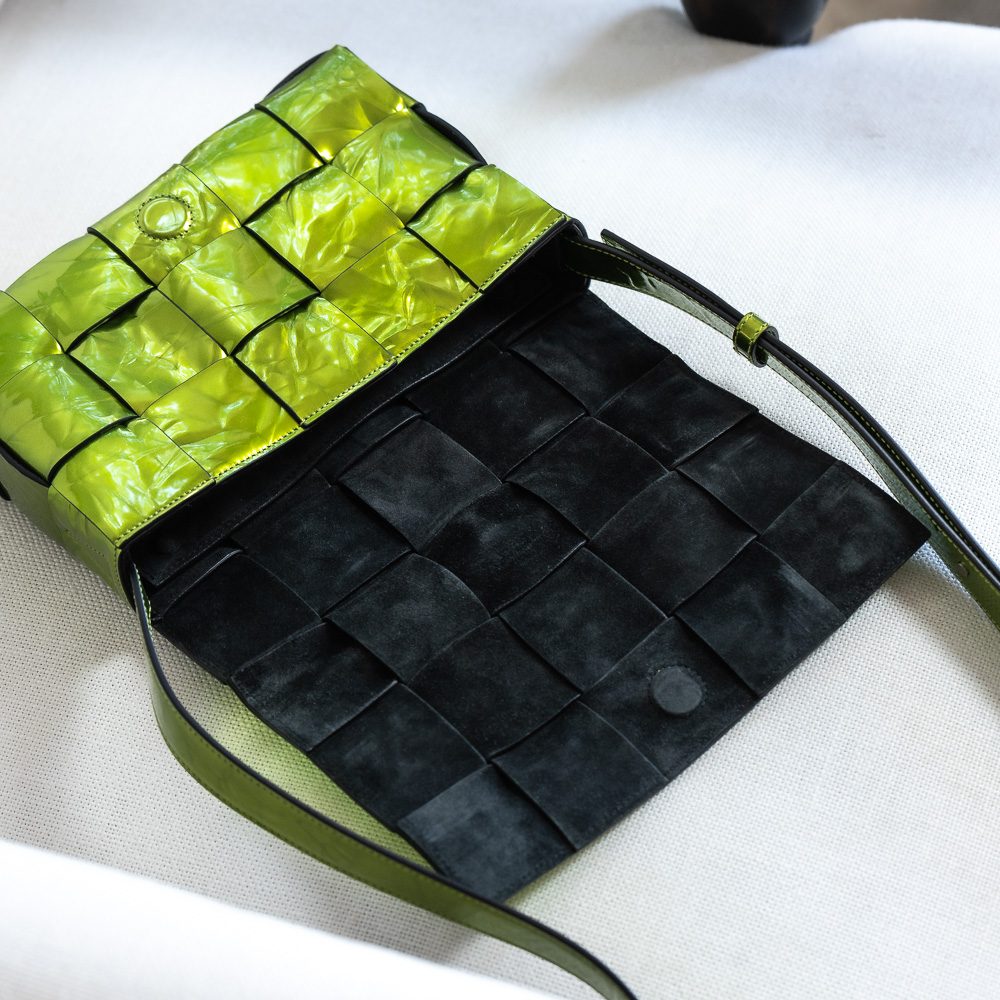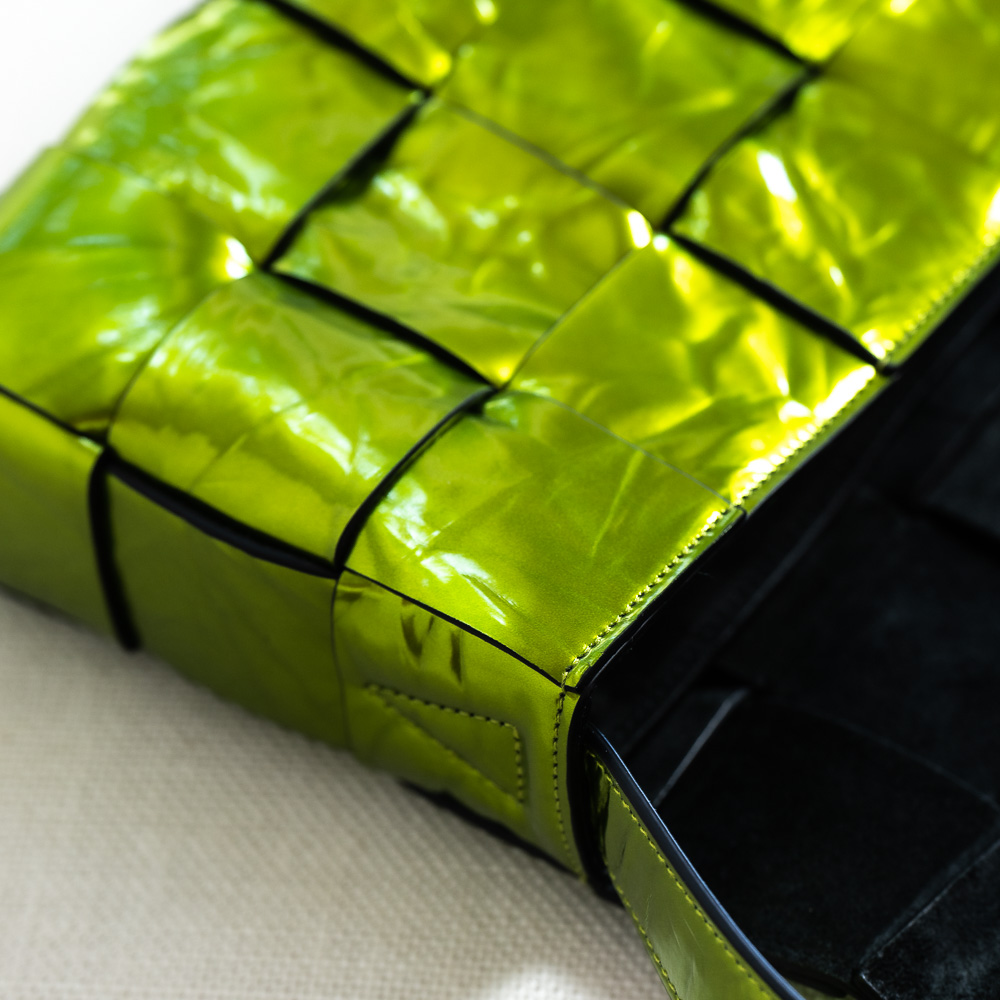 The bag's interior is lined in dark suede, and the bag is made from 100% calf. It's light and usable, with dimensions of 14cm H x 22.5cm W x 5cm D. The shoulder strap is adjustable, which is always a plus, and the front flap opens and closes easily with a magnetic closure. This bag is simplistic in design but immediately recognizable as a Bottega Veneta bag, and this color is entirely unique. I'm looking forward to finding different outfits to wear this bag with and am sure she will receive many comments.