Peanut butter and jelly, sandy beaches and rum punch, the most expensive iPhone and designer phone cases: some things just go together. Designer brands aren't among the approved vendors that get pre-release iPhone specifications to get a jumpstart on their cases, though, so that means even Louis Vuitton lags pretty far behind its lower-priced competitors when it comes time to get to market with luxury lodgings for a new generation of iPhone. If you were an iPhone X early adopter, though, you can now swath your phone in the trappings of a Louis Vuitton trunk.
The Louis Vuitton Eye Trunk iPhone Case first debuted during the reign of the iPhone 7 with what was arguably the splashiest runway moment ever for a tech case, and like most iPhone 7 cases, that version can still be used for the 8 and 8 Plus models. Because of the big difference in form factor for the iPhone X, though, the case had to be substantially altered, but it's finally available.
The Eye Trunk for iPhone X is currently available in two versions: traditional Monogram Canvas and Monogram Inverse. Both versions are priced at $1,250, but if you want to get your hands on one, you'll have to try your luck in your local boutique; both options are sold out online. If you need some tips for navigating Louis Vuitton's recent product shortage and coming out with the bag you want, you best believe we have some.
1 / 2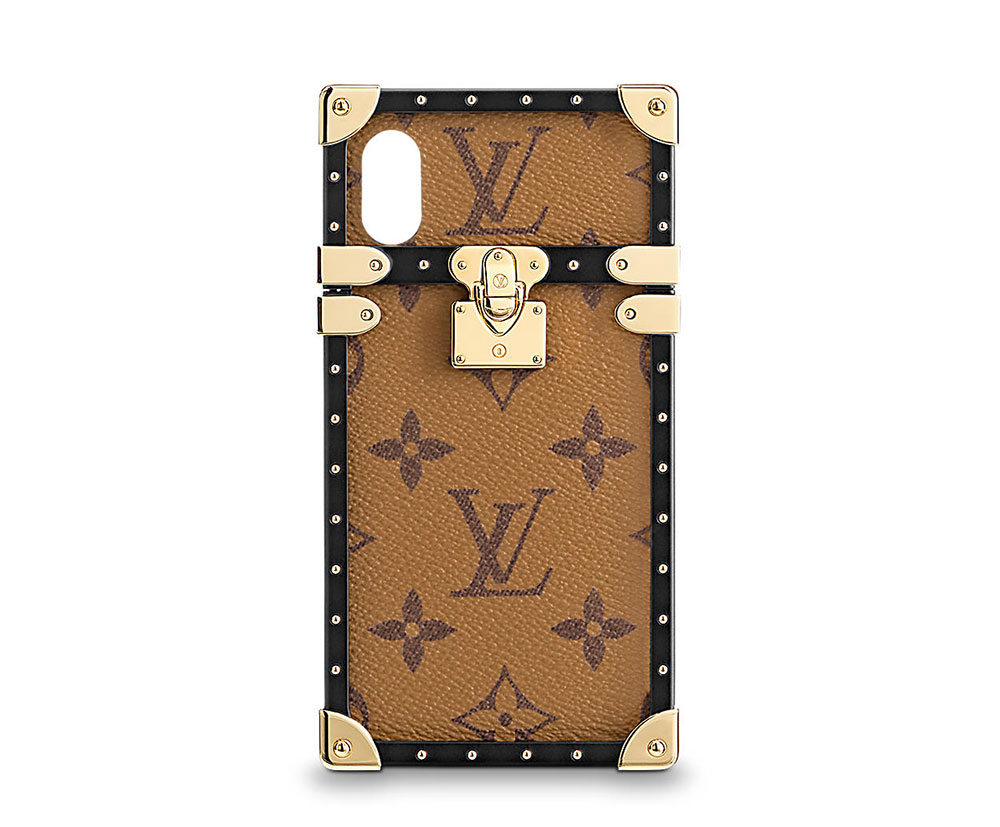 2 / 2