Copenhagen-based brand Ganni burst onto the scene in 2000 with a mission to create the perfect cashmere knit. What began as a little quest eventually developed into a full-fledged brand that is now beloved by fashionistas around the globe. Ganni's mission is simple: they aim to fill a need in the market for easy-to-wear, effortless pieces that women instinctively reach for day to day. Additionally, Ganni's goal is to do so at an affordable, contemporary price point, without sacrificing quality or design.
Ganni is largely known for its stylish RTW pieces, and last year the brand expanded its product categories to include handbags as well. If you're in the market for a stylish new bag that won't break the bank, Ganni has got you covered. The brand offers a slew of styles, and like its beloved boho dresses, Ganni's bags are true statement makers. A novelty bag can take any outfit to the next level, but investing heavily into a bag or trend that may come and go is risky, and that's why we're obsessing over Ganni's Zebra Crossbody Bag.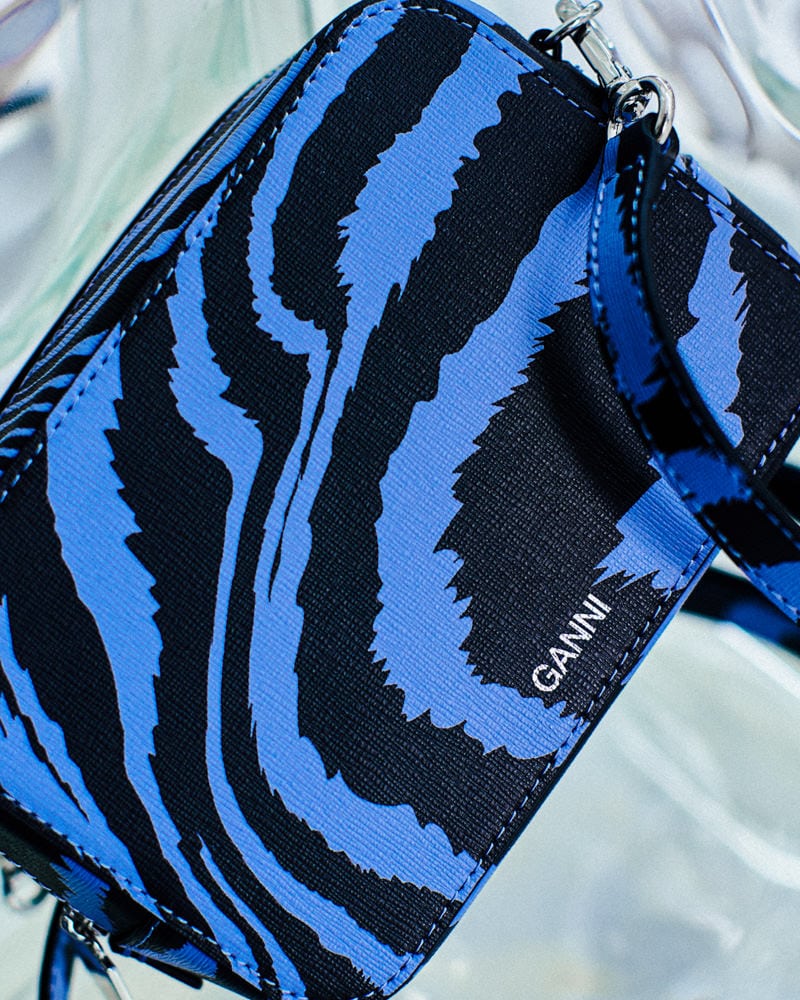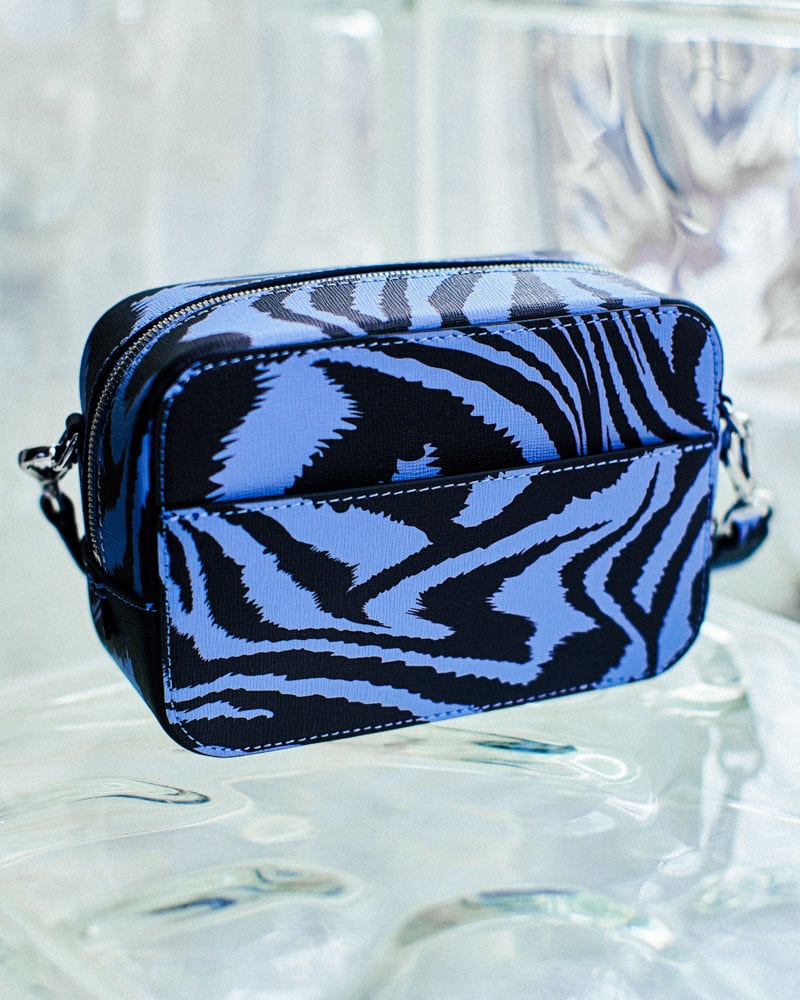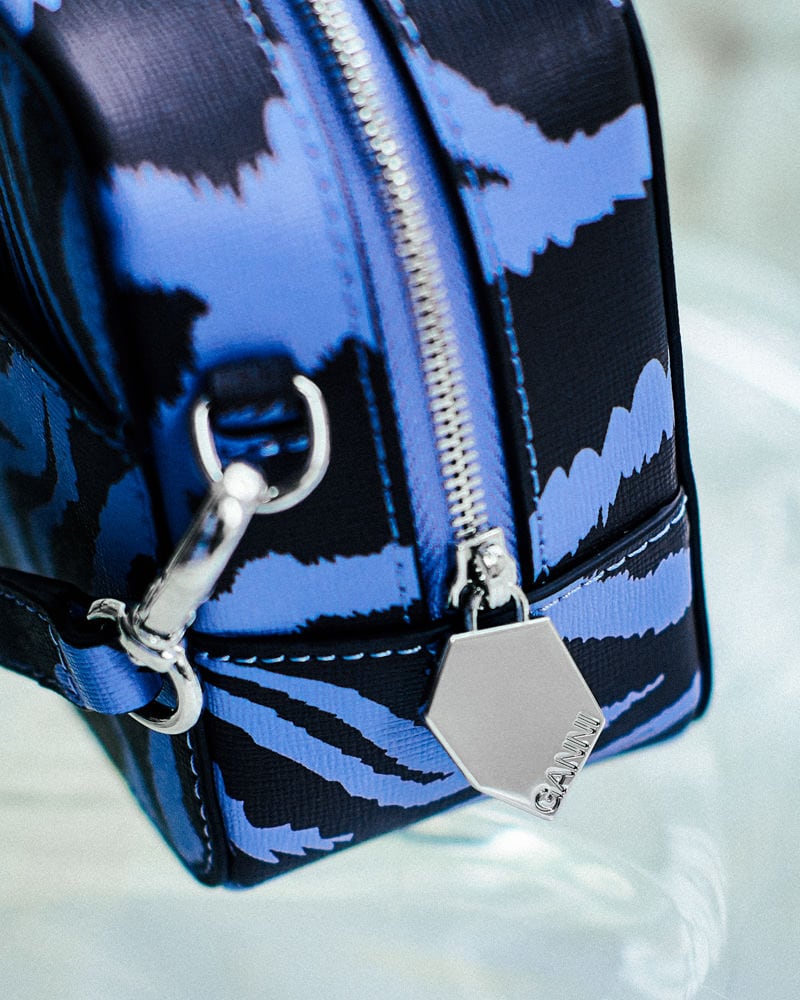 Crafted of printed leather, this bag will take any simple summer outfit to the next level. Its top zip and interior card slot make this statement bag functional too. The interior capacity of this bag is on the smaller side, but it still works for your everyday essentials. With overall dimensions of 4.75″L x 6.75″W x 2.5″D, you have to pack this bag smartly, but a slit pocket on the inside allows you to skip a card case here. This bag is a showstopper, yet at the same time it's not over the top. The simple camera bag silhouette carries its colorful animal print well. This bag is doing the most, but it's not doing too much, making it an ideal novelty bag.
Retailing for $235, but now on sale for $165, this fun bag will put a pep in your step without breaking the bank. Shop now via Shopbop, or check our more of what Ganni has to offer.