When the news of Raf Simons joining Miuccia Prada as co-creative directors hit, excitement around the Prada brand skyrocketed and the anticipation was palpable. Last week Prada unveiled its first collection with Miuccia Prada and Raf Simons jointly at the helm with a new digital fashion show format. While there is much to look forward to in upcoming collections, there is a brand new bag that just hit Prada and it showcases the iconic triangle logo clasp in a way Prada has never done before.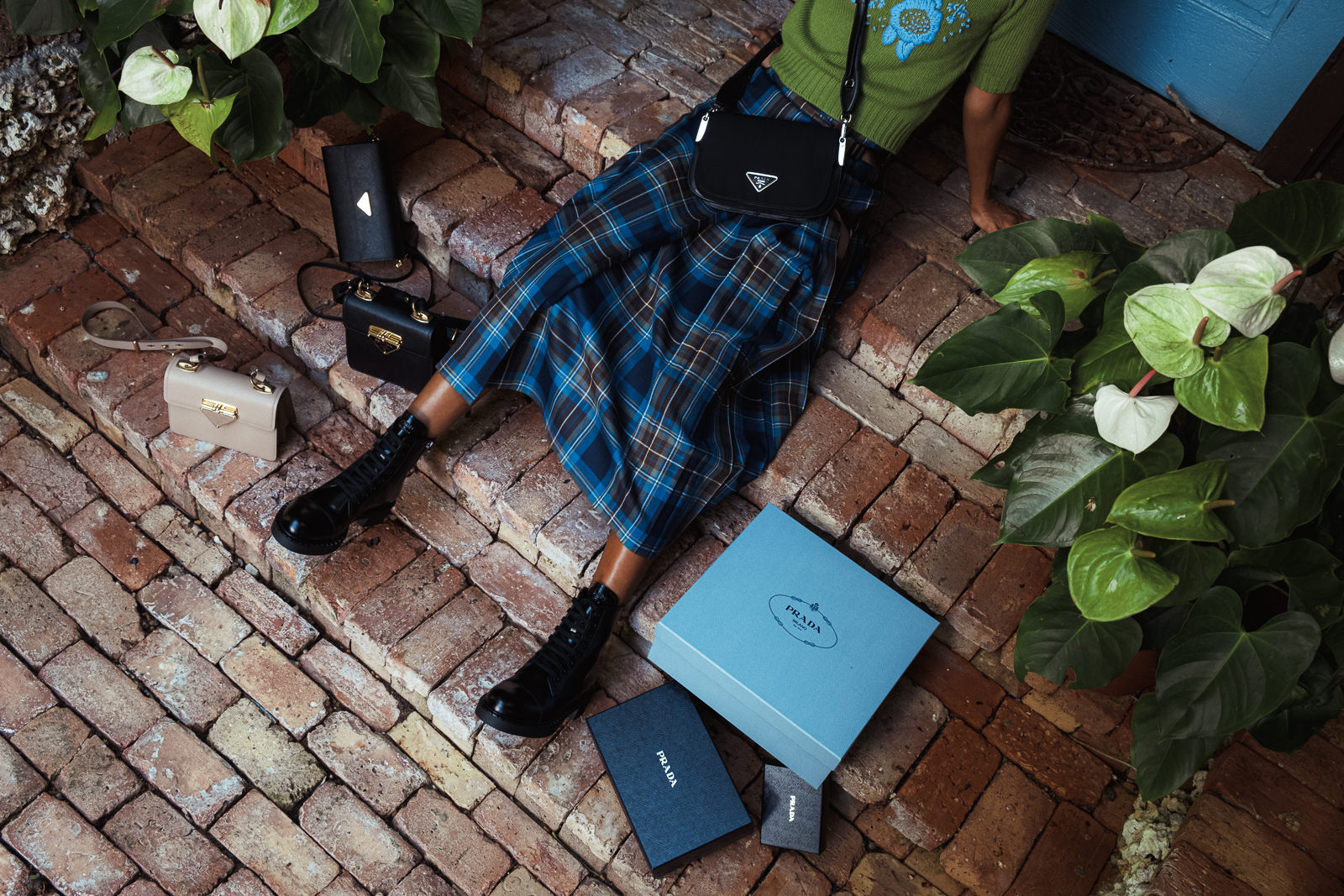 Prada Symbole Bag
The Prada Symbole Bag combines every aspect Prada does best, including rich and durable Saffiano leather along with a sleek and clean appeal that Prada perfects when it comes to timeless designs. The bag is both simple and strong, with close attention to detail which makes the finished product an easy closet staple. This shoulder bag stands out with its metal hardware that's reminiscent of a style used on luggage, offering an easy push lock clasp via the iconic Prada triangle logo on the front flap. This specific clasp hasn't been used by Prada before and feels both fresh yet classic.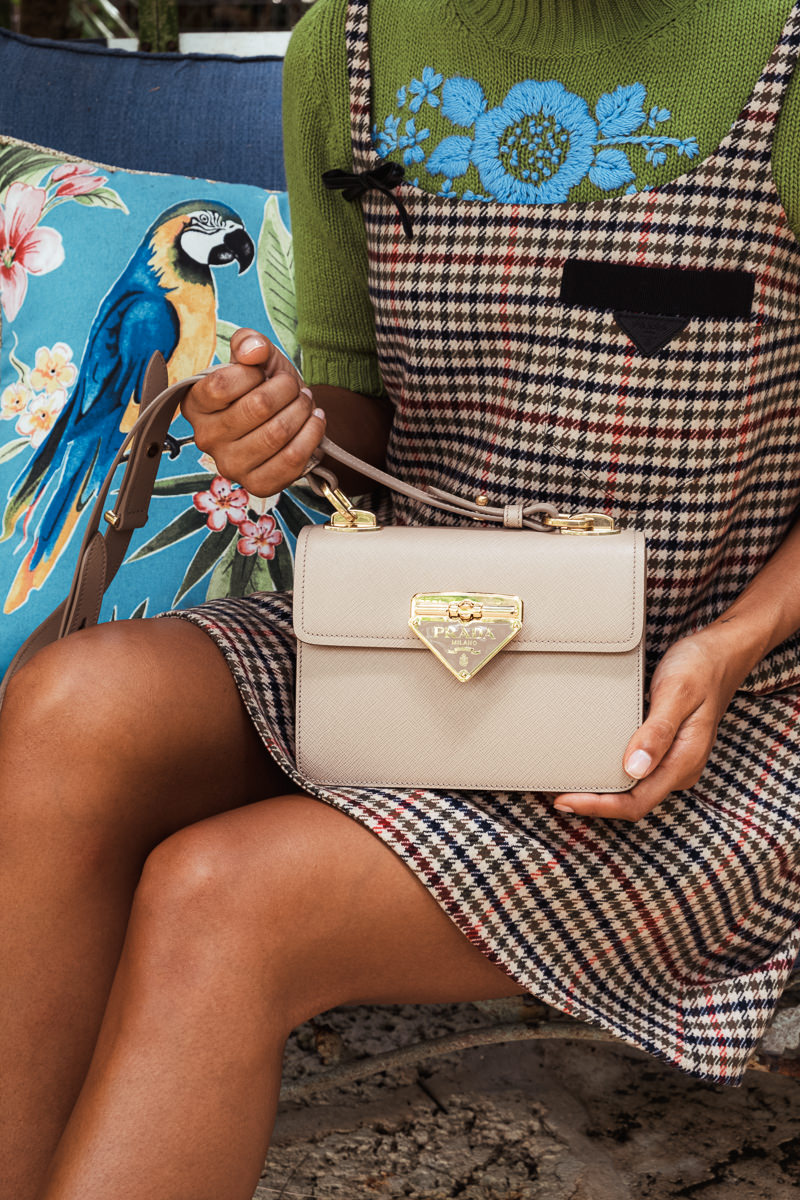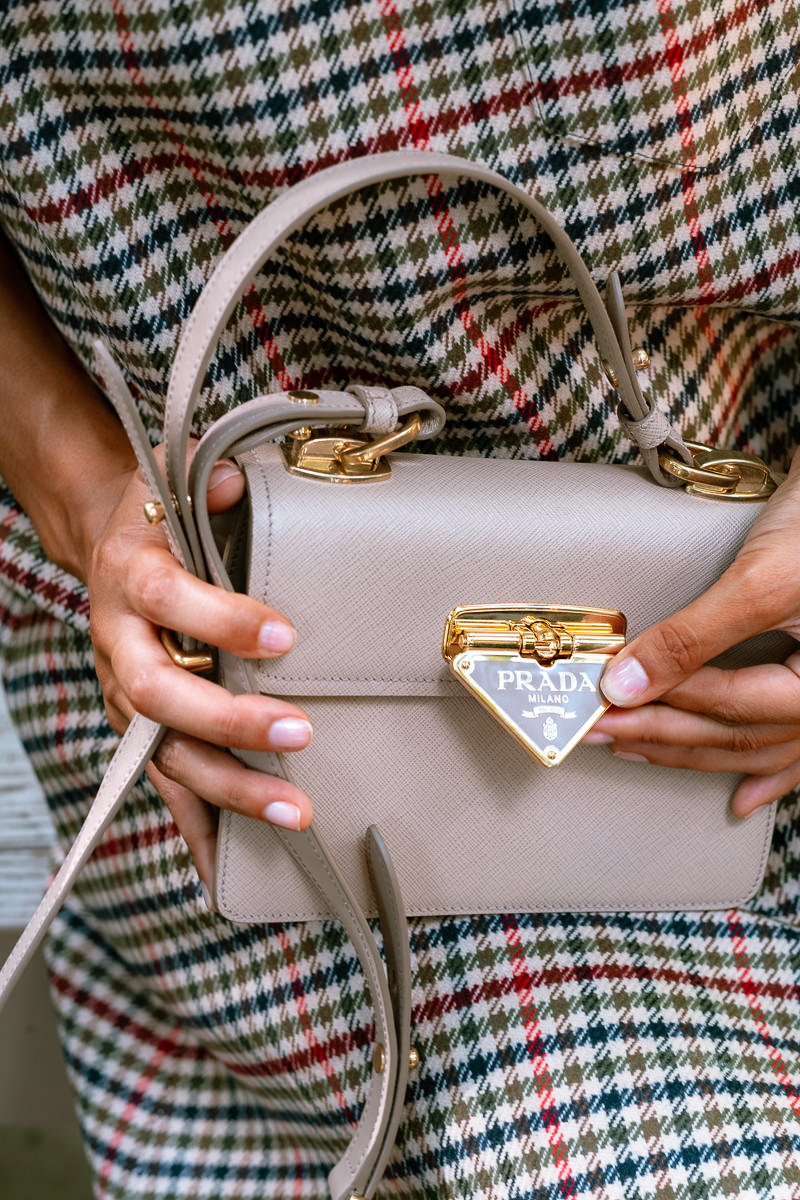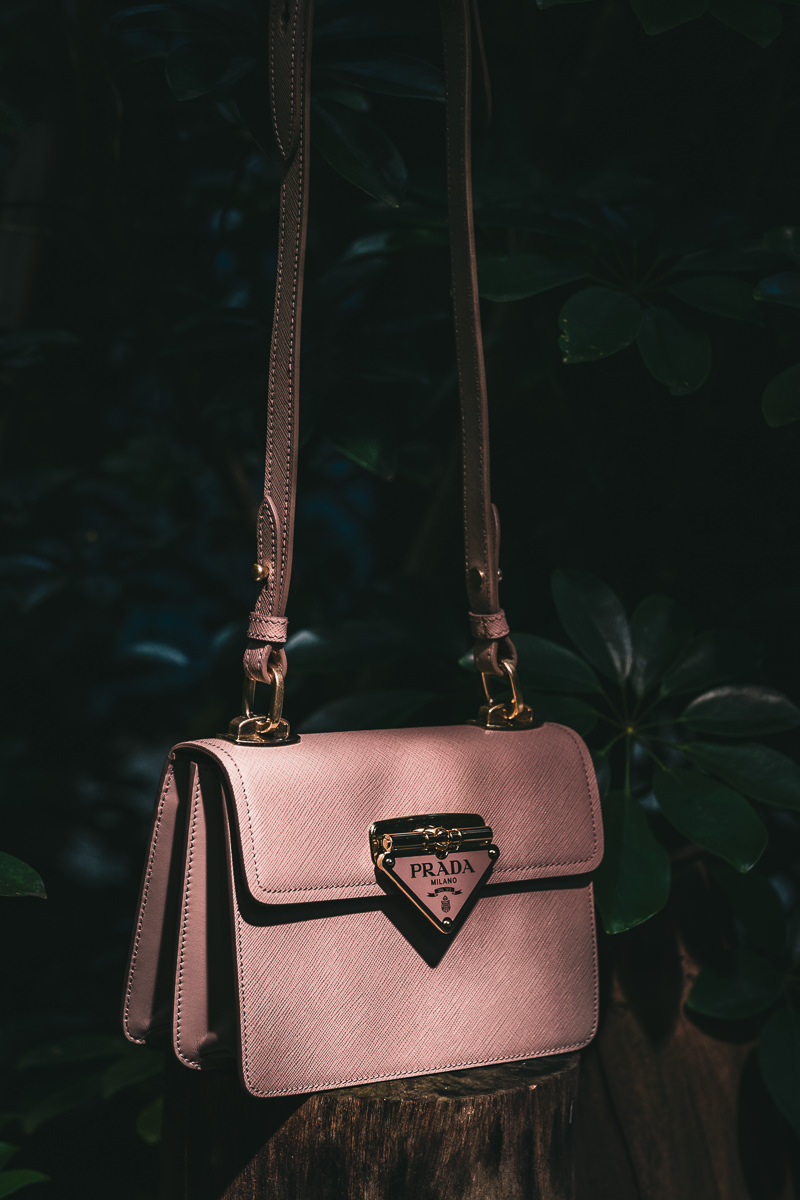 Prada knows how to make bags both feminine and functional, and the Prada Symbole is an example of how to beautifully mend the two. On the inside of the bag, you'll discover a Nappa leather lining, a patch pocket that sits against the back, and a leather partition in the center. The shoulder strap is adjustable and the exterior of the bag has a small pocket. This pocket won't fit your phone, but it's good for cash or a parking ticket. The hardware where the shoulder strap attaches to the bag gives the bag additional dimensionality and a focal point. Overall dimensions are 14 cm H x 7 cm L x 20 cm W. Price is $3,100 via Prada. Also available in black.
Prada Anni 90s Shoulder Bag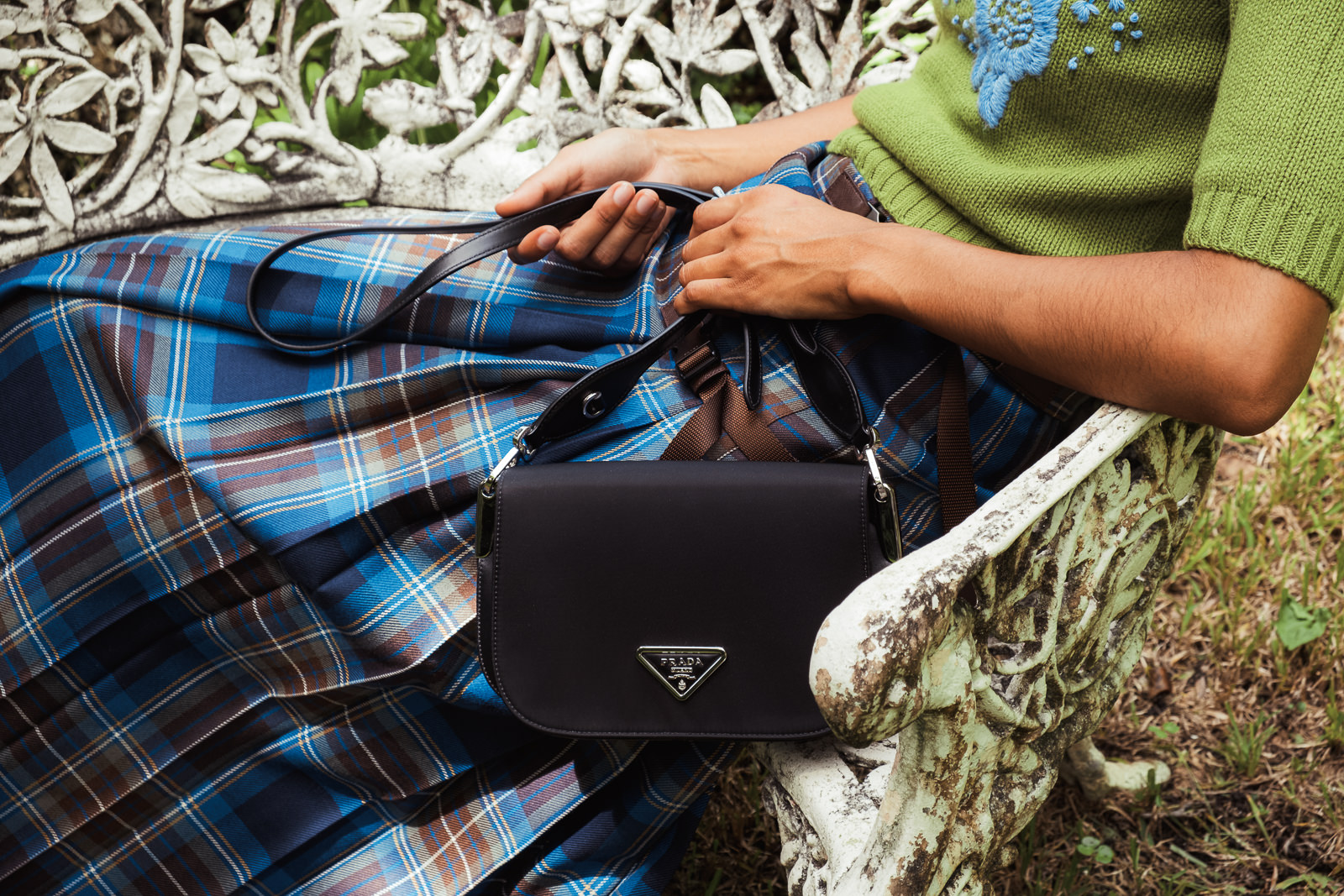 Prada creates effortlessly cool designs with ease and when you think of luxury nylon bags, Prada reigns supreme. Over the years, Prada has made nylon, a seemingly simple material, not only popular but also a high-end must-have. While you can go very simple with Prada Nylon bags, you can also opt for a bag that delivers just as much fashion as its leather offerings. Take this bag for example, which pairs nylon and accents of leather alongside the ideal amount of standout hardware.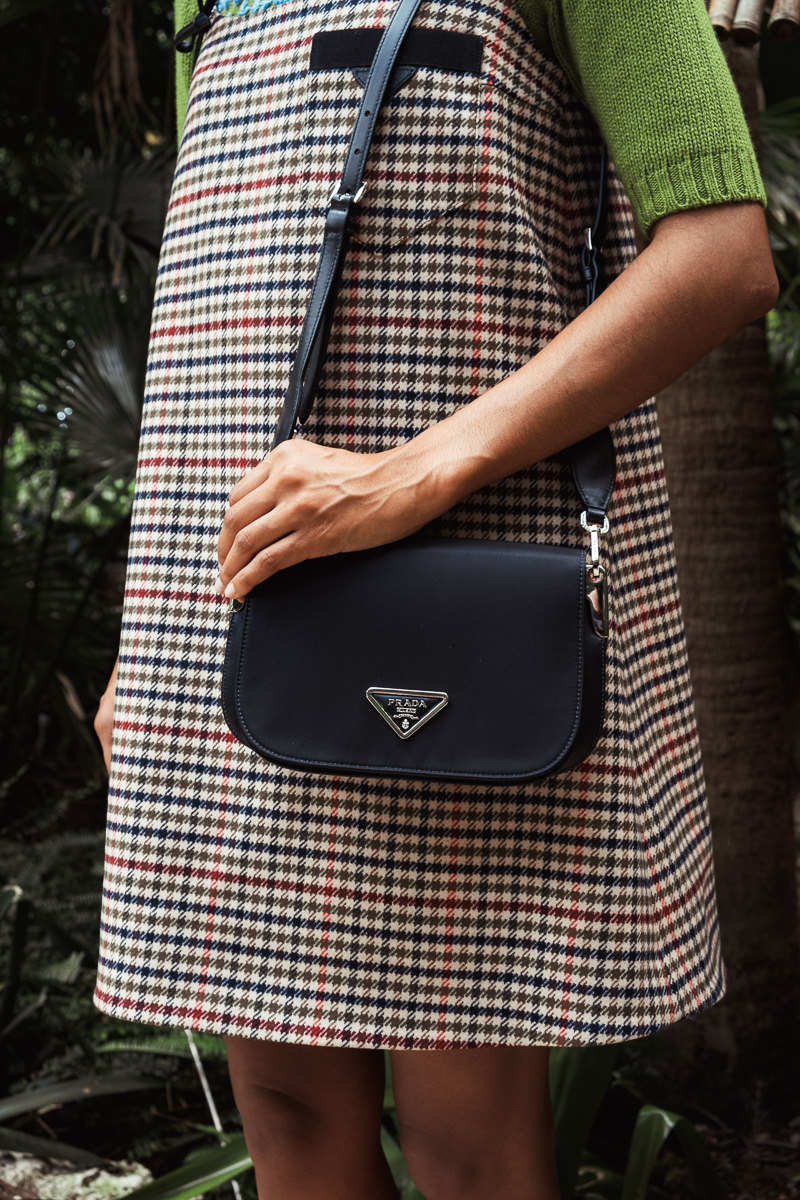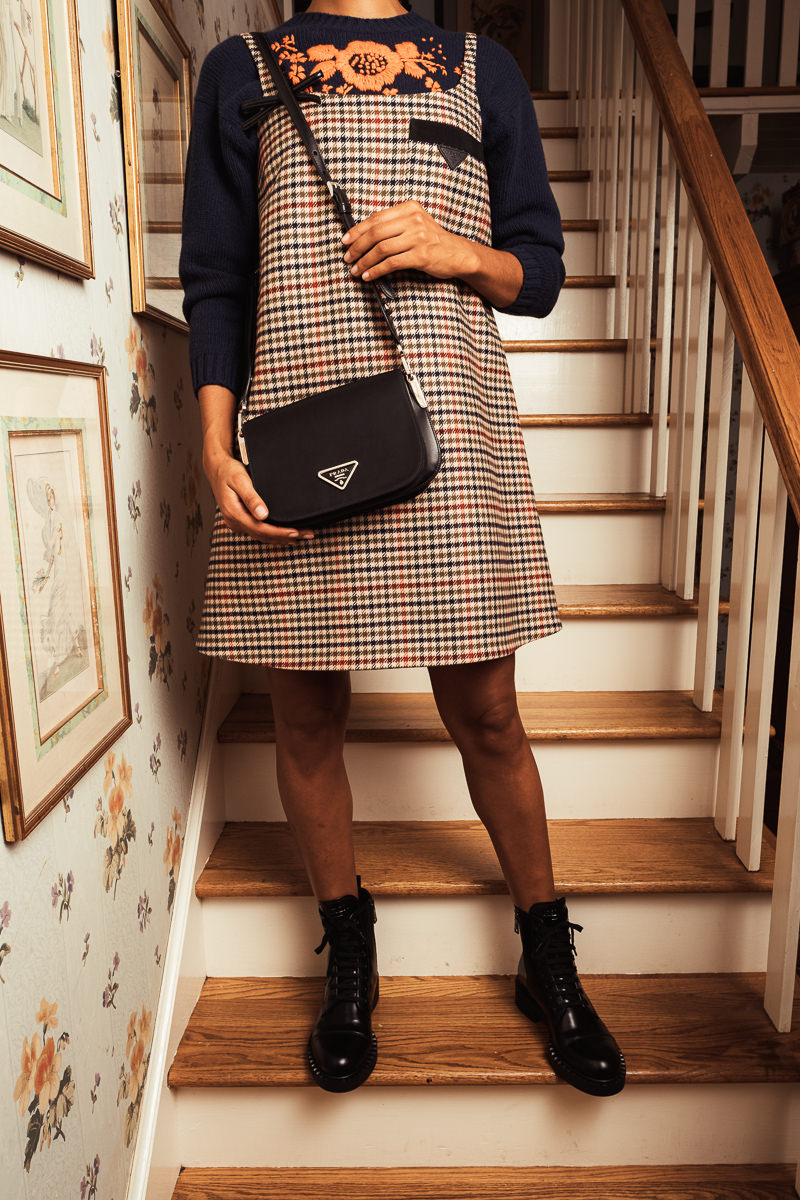 A version of the popular Prada Sidonie line, this nylon and leather shoulder bag features a detachable leather shoulder strap which attaches at the ornamental metal hardware top. The top opens and closes easily with a magnetic flap closure and the interior features card slots for seamless and easy usability. Dimensions are 14 cm H x 24 cm W. Price is $2,050 via Prada.com.
Prada Anni 90s Wallet with Shoulder Strap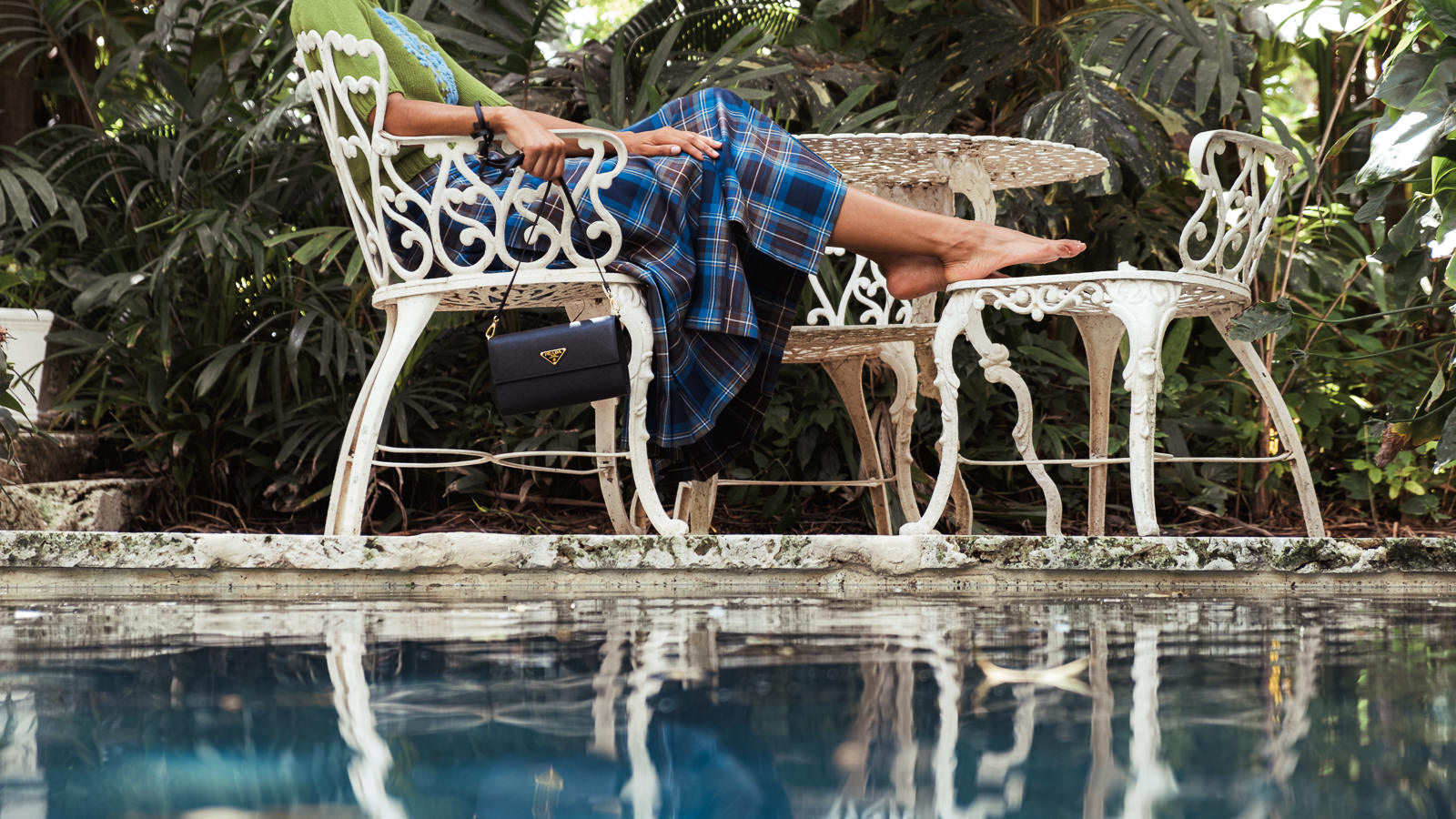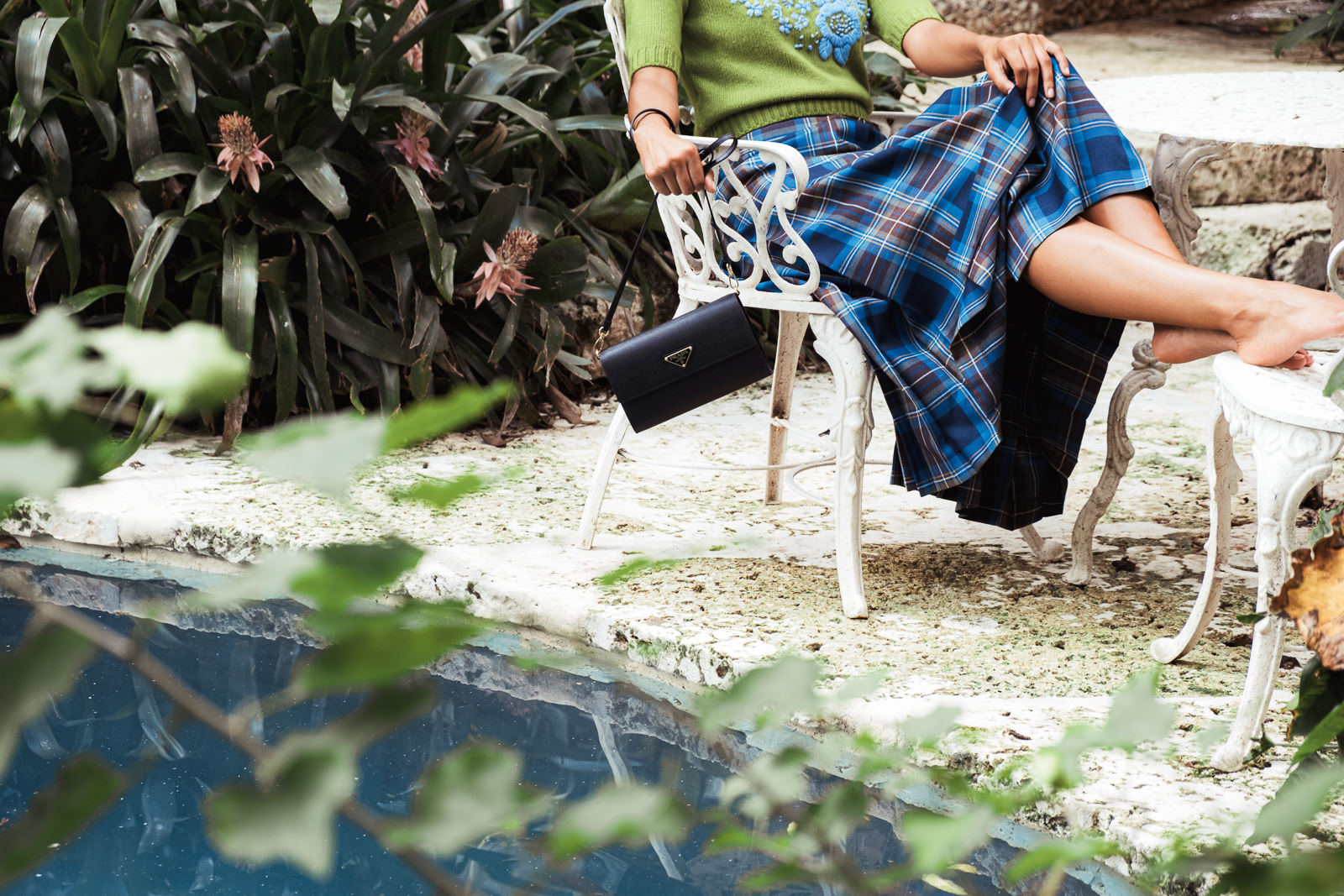 Nylon bags made a comeback a few years ago, but I argue that they always quietly reigned supreme. Nylon is light, easy to clean, and very durable. If you are carrying less these days, a versatile wallet on chain would be a great option for you and this Prada Nylon Wallet with a shoulder strap is casually cool. The combination of nylon and Saffiano leather creates a modern contrast that Prada perfected over the years and of course the metal triangle logo sits in the center of the bag. The exterior is simple in appearance, but the curved lines and pairing of leather trim alongside the nylon offers simply striking lines.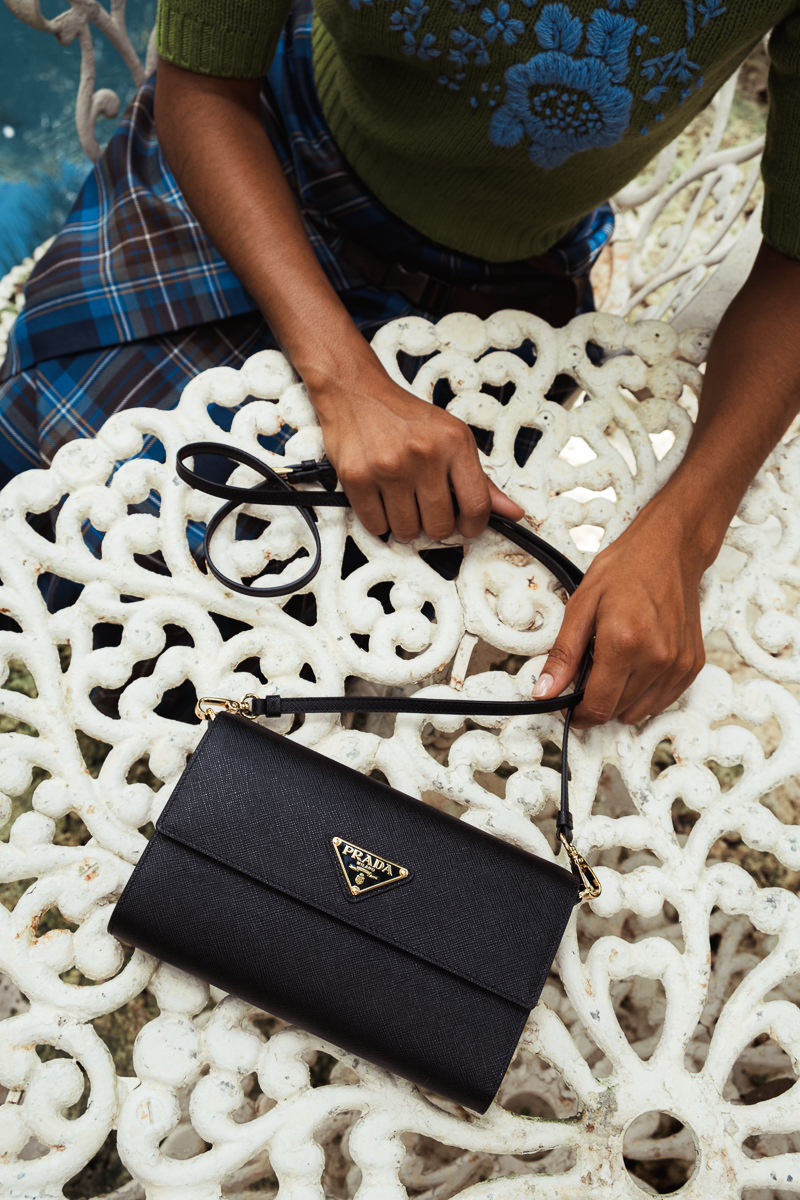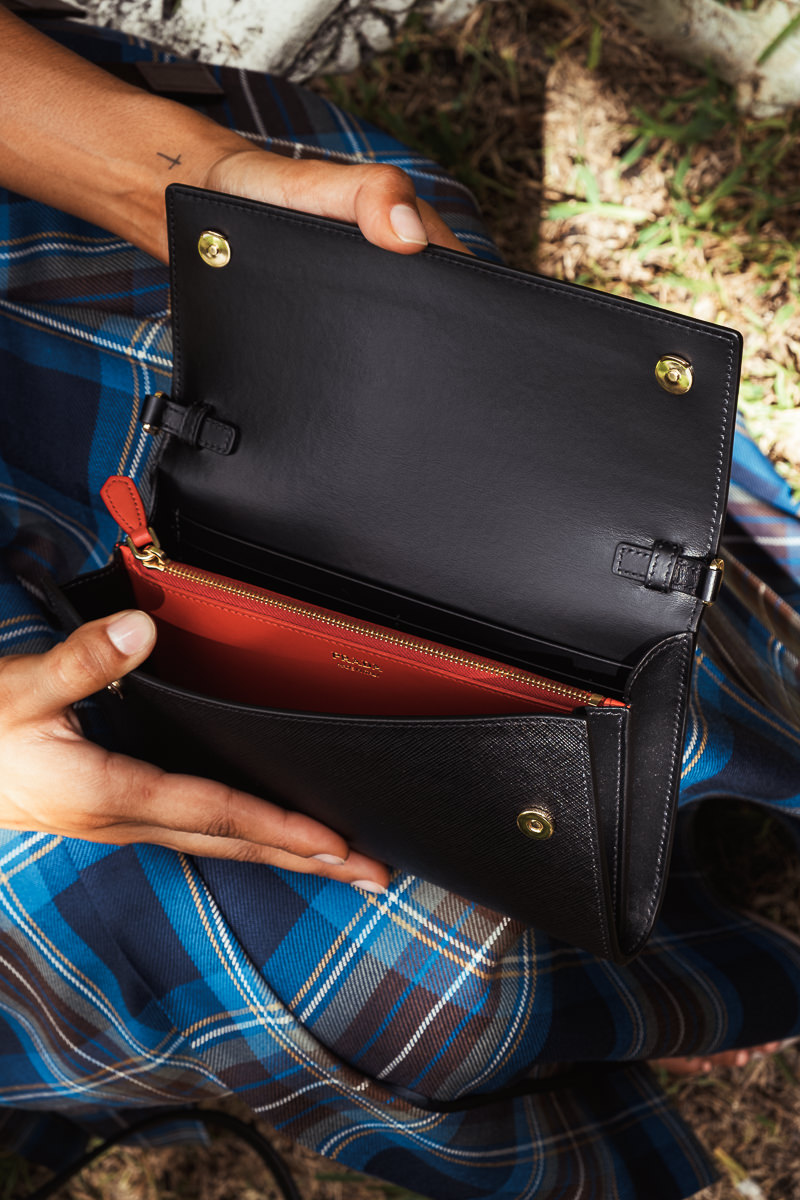 This is a very usable bag, with a detachable and adjustable leather shoulder strap, and an interior that offers compartments and easy organization. On the inside, you'll find two bill compartments, eight card slots, one inside pocket, and an internal coin pocket with a zipper. This is a staple for any wardrobe and it's one that offers far more space than many of its similar counterparts. Dimensions are 13.5 cm H x 21 cm W. Price is $1,100 via Prada.com.
_____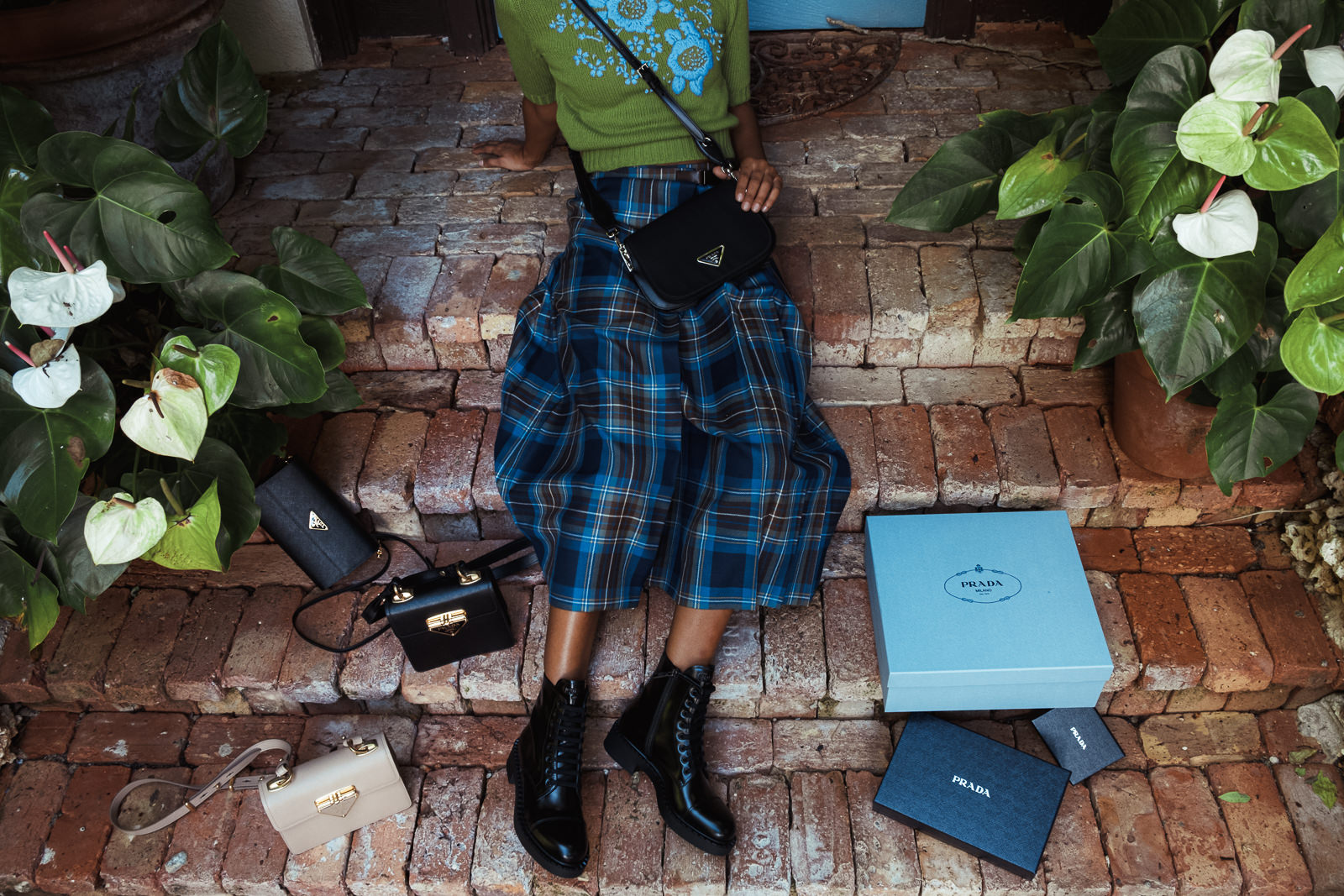 Miuccia Prada understands her brand and how to dress women in a way that is effortless and powerful. On this collection, Mrs. Prada shared, "We can be strong and feminine at the same time…women carry the weight now." These bags embody those very sentiments – as classic pieces that are timeless and wearable for today's world (compact, easy to clean, and still entirely stylish).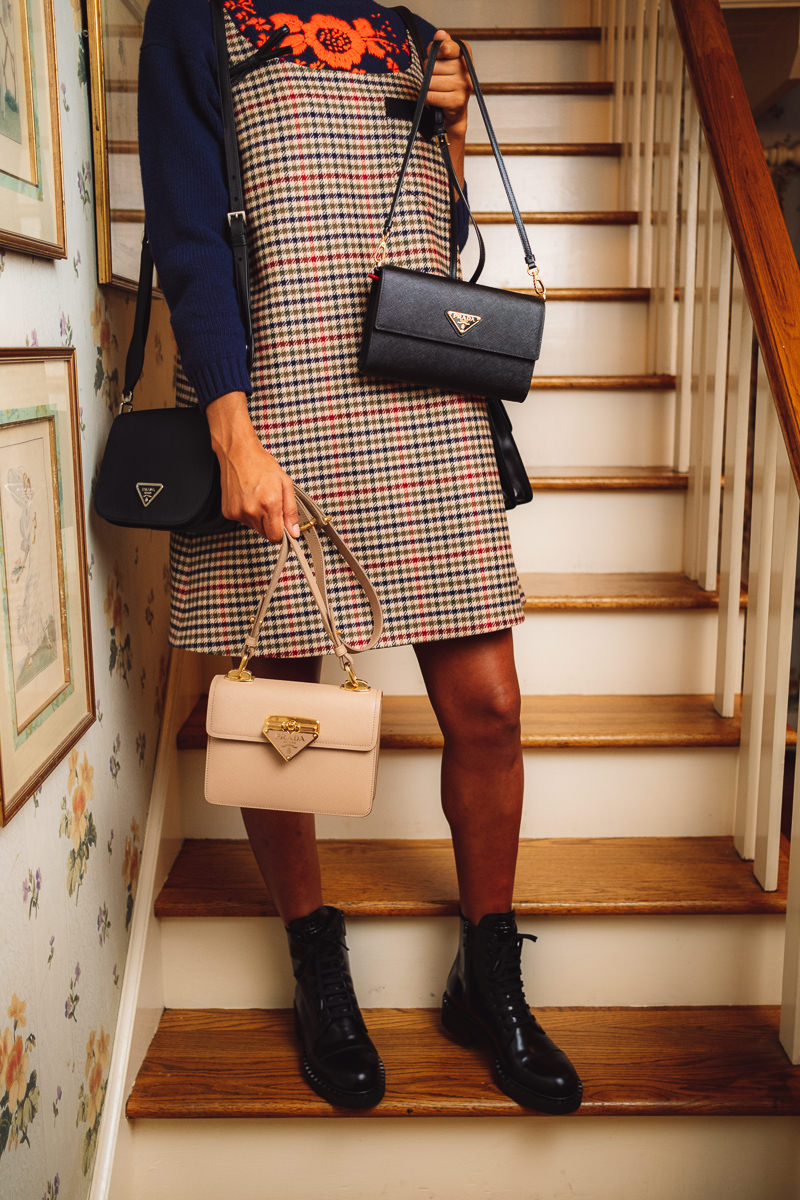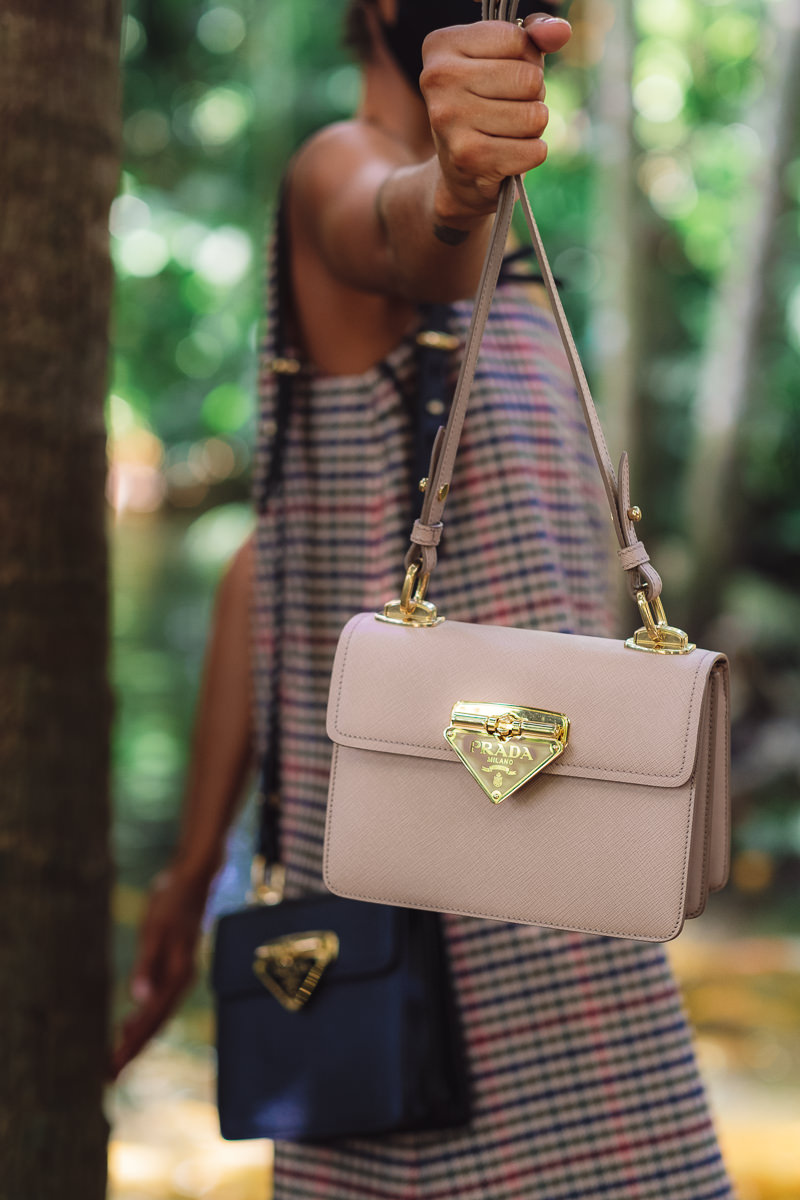 Featured Products