I've never hidden the fact that I'm a Prada girl. In fact, since I've had Millie, I use my Prada Nylon Tote far more than you'd believe and that bag is my workhorse – used on a daily basis and keeps my life in order. As much as I love the lightness and ease of use of a Prada Nylon bag, their leather bags are absolutely wonderful.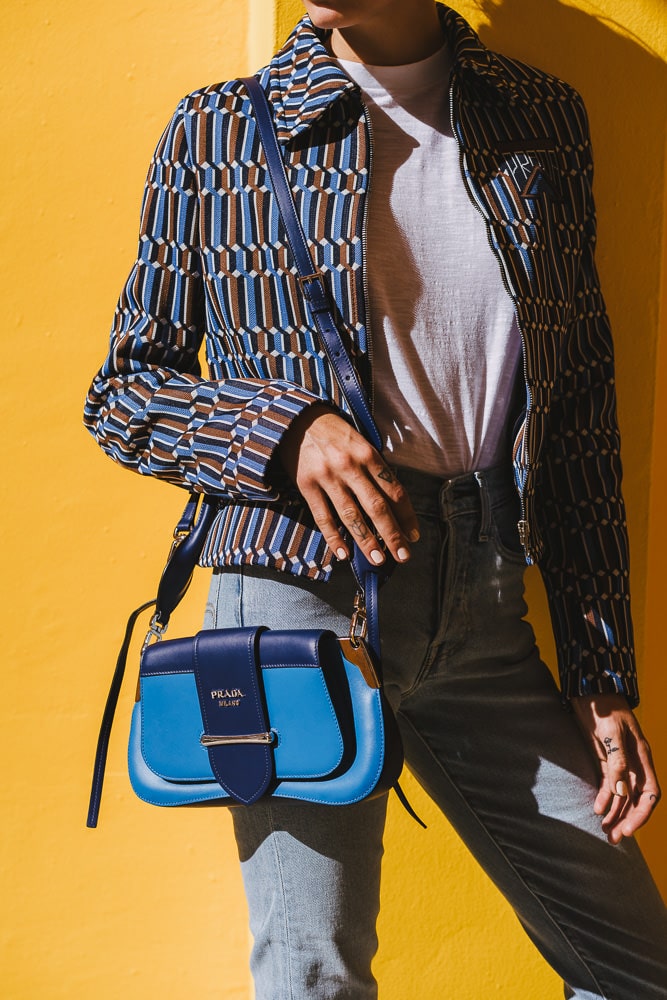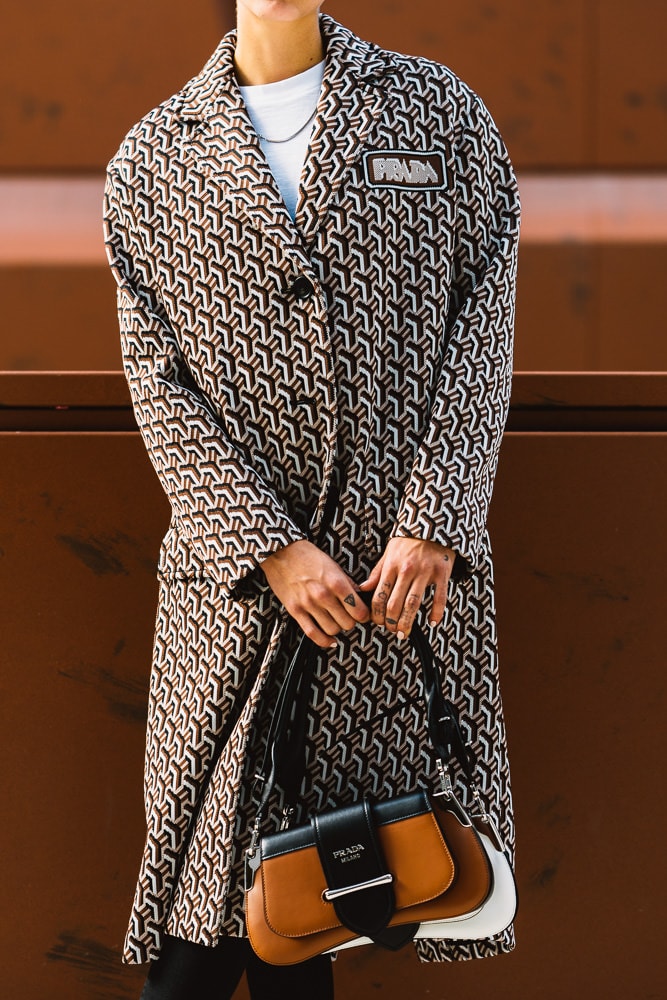 Of course there are the classics we all know like the Galleria, Double and Cahier, but there's a new structured bag from Prada Resort 2019 that deserves a lot of attention. Enter the Prada Sidonie Bag, the bag you've probably seen being carried by celebs as well as waited for its arrival since first spotting it. Simply put, this bag is beautiful – with gentle curves and harmonious lines intersecting on a stand out bag.
First off, let's talk about the aesthetic – the clean lines and the curvature on the bottom of the bag combine to make a truly stunning and eye-catching piece. A bit reminiscent of a saddle shape, the Prada Sidonie Bag is the definition of a looker. So many times bags are used to fill a purpose, but if you are a bag lover and collector you don't always want a bag that carries everything, you want a bag that people will stop to look at. And this bag does just that. I have seen it on celebs, seen it on real life people during Miami's Art Basel, and I can tell you it is one of those bags that you distinctly can tell is Prada while also wanting to see it up close.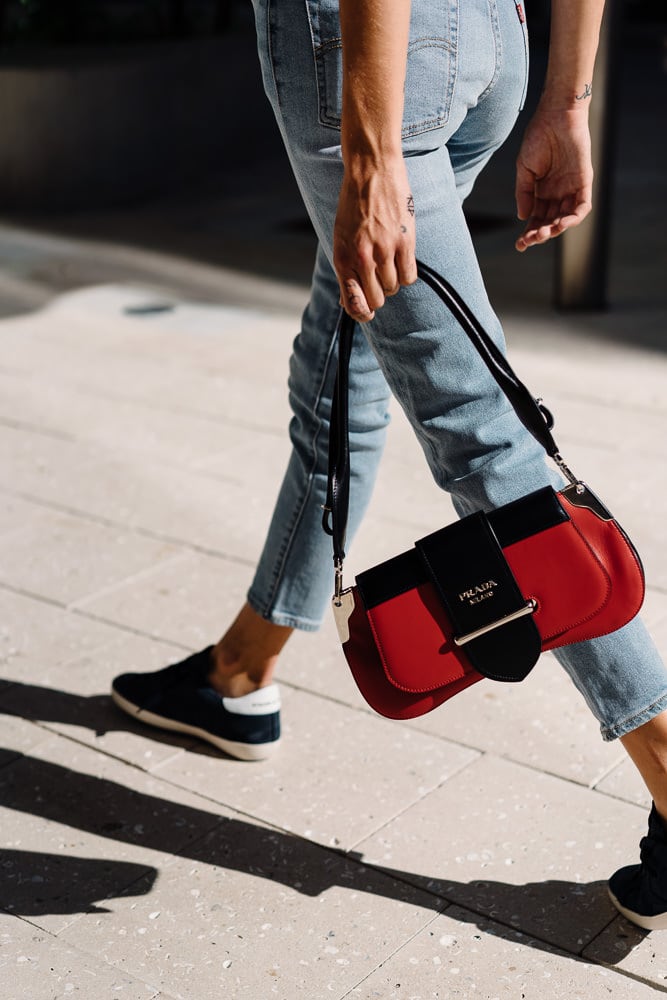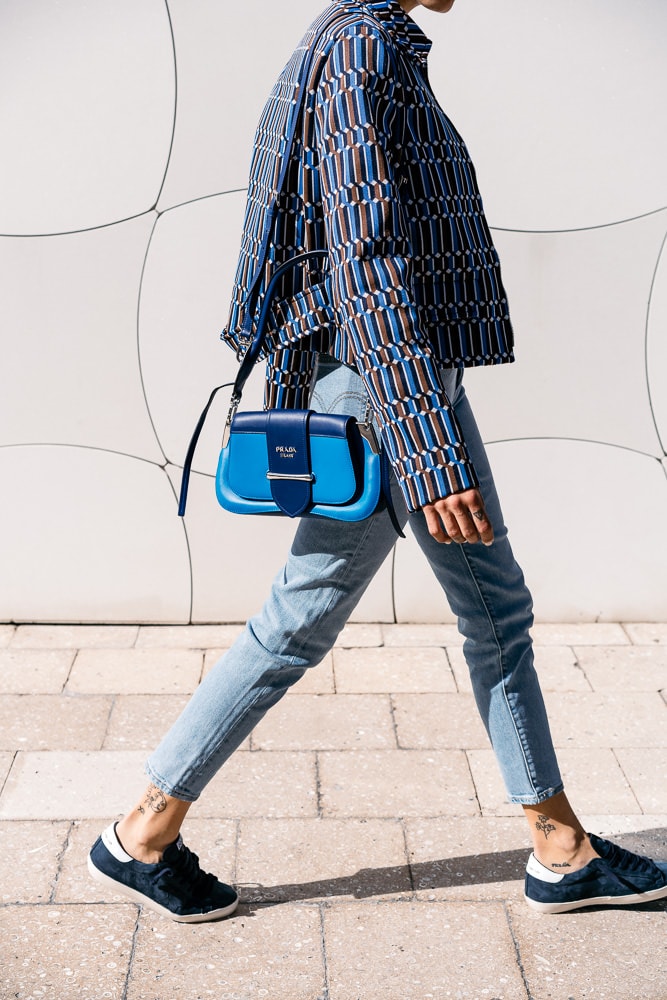 And up close it is even more stunning than in photos. I was anxiously awaiting the arrival of this bag and it doesn't disappoint. The bag itself is more of a slim East/West shape and though not big enough to hold a continental wallet, it will hold a smaller wallet or card case, you phone, keys, and a few other needed items like lipstick and a snack. The interior is leather with one larger open pocket and a slim back slide pocket (perfect for a card case or metro cards). The tabbed flap closure offers a very Prada touch and is easy to open and close.
There is a longer optional shoulder strap (my preferred way of carrying this bag) along with a thicker rolled shoulder strap that allows for easier carrying closer to your body. Interesting fact – you can remove that strap as well and this bag can then be carried without a strap at all, as a sleek clutch, and because of the design that works well too. The two straps are actually interchangeable, which allows for less additional pieces and means you can pick how you want this bag to look. The smaller dropped rolled strap has long leather straps coming from each side which adds a nice aesthetic touch, but if you are to remove that strap in place of the longer thin shoulder strap, you would clean up the aesthetic a bit.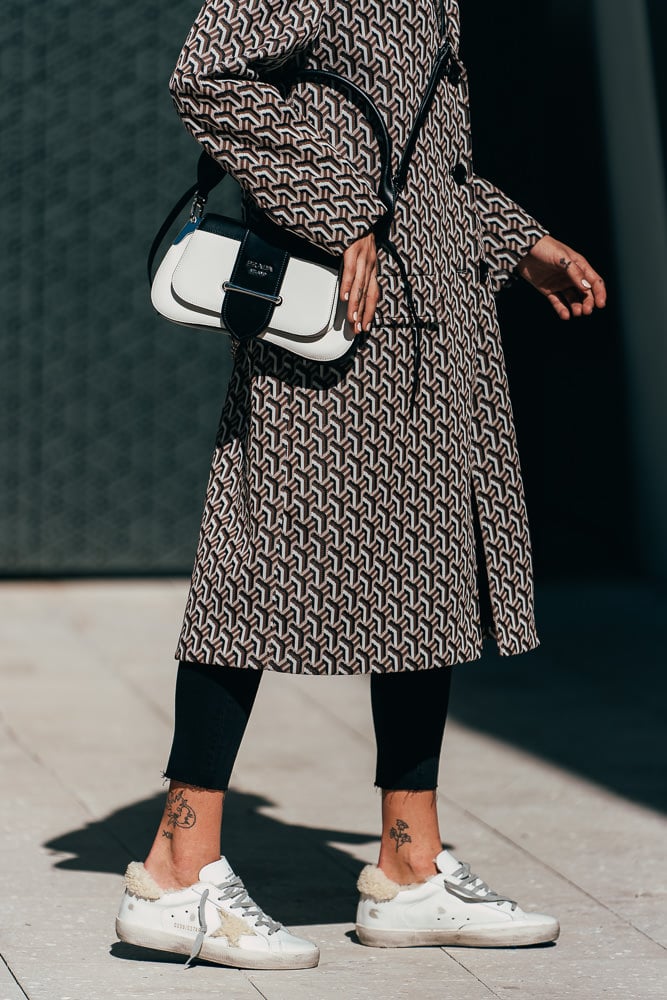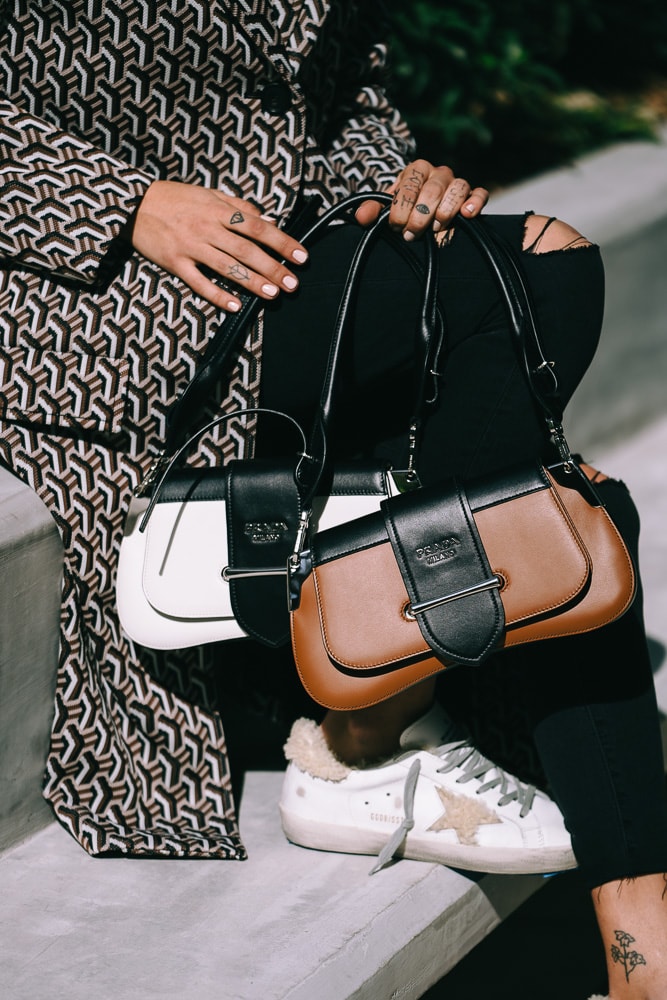 The structured silhouette with the supple calfskin leather works so well with the bicolor calfskin leather. Prada is releasing this bag in other renditions including without the front tab closure, in different materials, and in single colors. This is a bag that excites me for Prada, as it showcases everything I love the brand for – innovation, classic elements, and a design that excites.