I've always loved metallic bags. I've owned a few, but never any from a premium designer. And until recently, I never considered that a metallic bag could work as an everyday bag, but I'm a convert now, and I'm pleading a case for metallics as the new neutrals. Hear me out.
I've always liked a silver handbag, because not only is it a hue that can be worn year-round, but it's relatively easy to pair things with. It looks great with both colorful and neutral outfits; it's so much more versatile than one would think at first glance.
A good designer bag doesn't come cheap, especially in 2022 with the ever-growing number of yearly price increases and even the most basic of bags toping the 4-figure mark. For most consumers, a potential purchase must be practical and usable for more than just a couple months a year, and a year-round hue is hard to come by, but silver definitely fits the bill. It's not too dark to carry when it's warm outside, but it's also not inappropriately bright when it's gloomy and cold.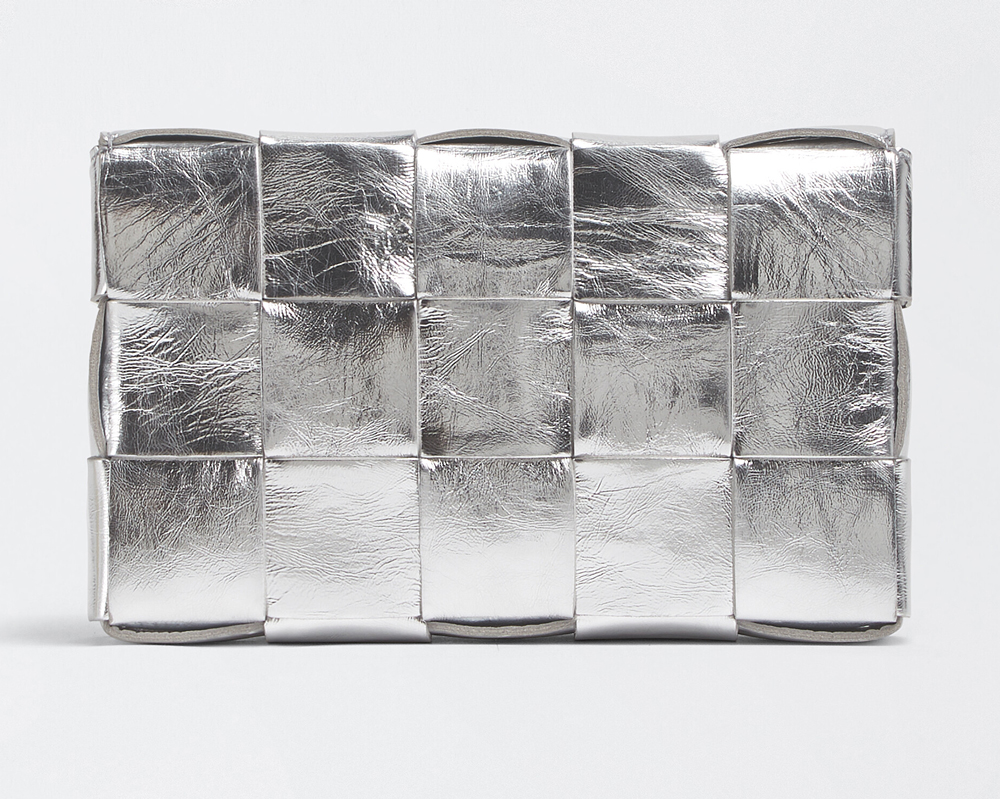 Does One Really Need a Black Bag?
Back in January, I polled you all to see which black bag you preferred more, the Saint Laurent Le 5 a 7 or the Prada Cleo. I loved both of these bags, and I still do. In fact, at some point, I would like to own both of them, yet I haven't pulled the trigger yet on either of them. And here's why:
Initially, I compared these two bags in black because I was looking to fill a need within my collection of the classic black bag. I sold my one black back a couple of years back and felt like a black bag was something that I should have. Every collector needs a classic black bag, right?
I looked at both bags in person and eventually felt like I wanted to add the Cleo to my collection first. After all, I really think the Cleo is going to be everywhere this year, but the Cleo I kept coming back to wasn't black at all.
A Neutral that Works for You
I wear more color now than ever before, and while I think my collection does need a more neutral hue that can work with a variety of shades and colors, at this stage, I don't think it's a complete necessity for me to own a black bag. The more I thought about it, the more I realized I didn't actually miss having a black bag at all. The times I got dressed and thought, "I wish I had a black bag to wear," were few and far between.
I do think that every collection needs some sort of universal shade, one that can work with a variety of different colors and acts like a neutral. Maybe for you, that's beige, yellow or, yes, silver. Though metallics have a particular risk, as most bags do, it's important to choose carefully; the wrong kind of shine can make your expensive bag look cheap.
That's where the Silver Cleo comes in; it's elevated and chic and would be the perfect addition to my colorful wardrobe. I'd pair it with the yellows, blues, and purples that my wardrobe is heavy on, as well as the all-white looks I gravitate towards in the summer. I'd wear it with sneakers and dress it up for nights out on the town too.