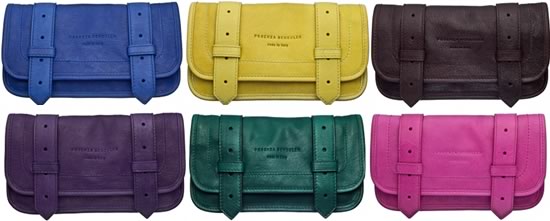 Proenza Schouler has opened up its online gates to include e-shopping. With the start of this, they have also released exclusive items you can buy through the online shop. Right now the number of exclusives are small and include a leather wallet, key chain, and novelty bag. Our pick goes to the wallets, which cost $165 each. The wallets have a leather flap front with a snap closure and are available in 6 rich colors.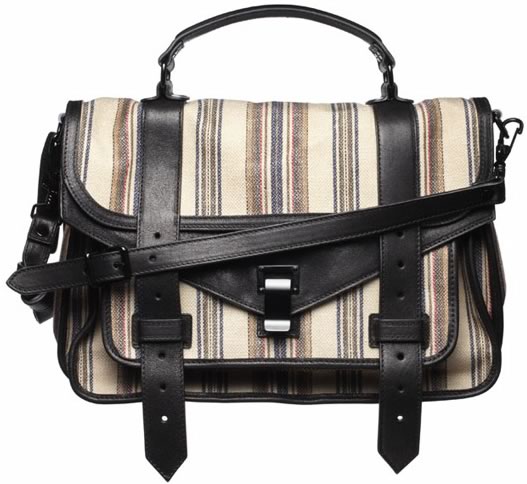 While the PS1 wallet is cool, it is the Proenza Schouler PS1 from the Spring 2010 accessories line that has my attention. The PS1 is the bag that made Proenza Schouler noticeable in the handbag world and continues to be the item that garners them attention. We have seen renditions in leather, python, and crocodile. This Spring version brings us a striped canvas body with leather trim. There is a preppy yet downtown vibe to this bag and I adore it.
While the online shop is small for now, it is a step into a direction that we like. Shop the online exclusives from Proenza Schouler HERE.