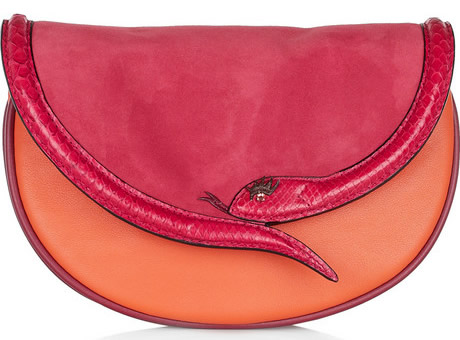 Marc Jacobs Snake Clutch, $1095 via NAP
Without looking at the name of this clutch or a close-up image, you might miss that a snake design is separating the raspberry suede and orange leather colorblocking. What makes the snake design stand out even more is the fact that it has a face and is created with actual python, which keeps the design legit while also making me feel a wee bit slimy.
However I must admit that Marc Jacobs is pulling together trends quite nicely here. The only thing I wish for is an optional chain shoulder strap so I could easily throw this bad boy over my shoulder and slither around for a night on the town. Buy via NAP for $1095
Fill in the blank: The Marc Jacobs Snake Clutch is ________________.