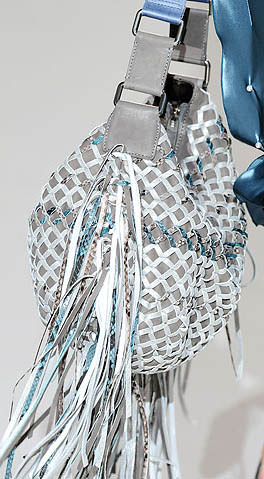 No review of Marc Jacobs' Spring 2010 fashion show would be complete without taking a good look at the accessories that were also featured – after all, they'll be what we're picking apart mercilessly in a few months.
Consistent with the softer color palette of much of MJ's collection, we saw a lot of champagnes, light and medium blues, creams, and whites in the accessories collection. Many of the bags were made of multicolored lattice leather, sometimes in what looked to be several different textures – I definitely spy some python, at the very least.
There was also Jacobs' signature quilting, with many of the quilts bearing forth rivets and tassels. I liked the addition of texture, but these were not my favorite bags of the show – the tassels and their cords looked like tentacles to me. Not a good look.
And last put not least, apparently fringe is not over yet, at least not in Marc's mind. Many of the latticed bags had nearly a foot of fringe swinging from them in the same colors that made up the bag's body. I have a feeling that this will be shortened somewhat before the products are shipped to stores, but I didn't hate it. In fact, quite the opposite – I thought that it was quite appropriate, considering the construction of many of the pieces Leave it to someone like him to make us all take a second look at fringe.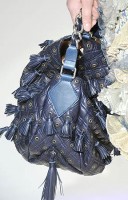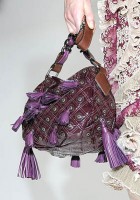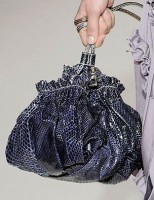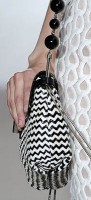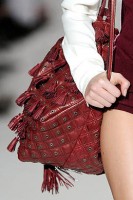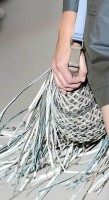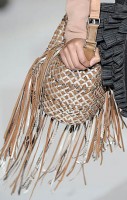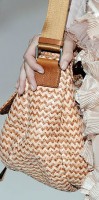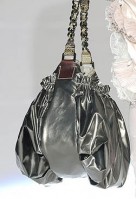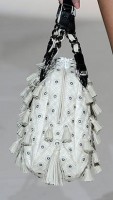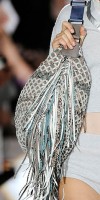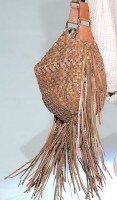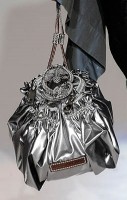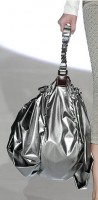 Pictures via Style.com