It's probably not accurate, on a definitional level, to call any Louis Vuitton collection "minimal." That kind of aesthetic cleanliness is simply not within the brand's visual vocabulary, even if designer Nicolas Ghesquiere has done a lot to pare down some of the more baroque impulses of predecessor Marc Jacobs. The result, which was in full display on the Louis Vuitton Spring 2018 runway in Paris, is a sort of neo-minimalism that lends itself well to modern-looking accessories, especially handbags.
That resulted in new bags in both circular and cubic shapes, which goes along with current trends of designers searching for ways to make bags structurally (and therefore visually) novel. I suspect the circular bags will be popular—they've proved so for other brands—but the cubes might be a harder sell. This bent toward shape over embellishment extended to several large Speedys which had been stripped of most of the details associated with the bag; the shape, of course, was unmistakable.
LV let itself get a little more embellished with a couple new chain-strap shoulder bags, including a top handle-free version of the relatively new Chain It Bag and some saddle styles that will likely be popular. Check out all the bags below.
[Photos via Vogue Runway]
1 / 32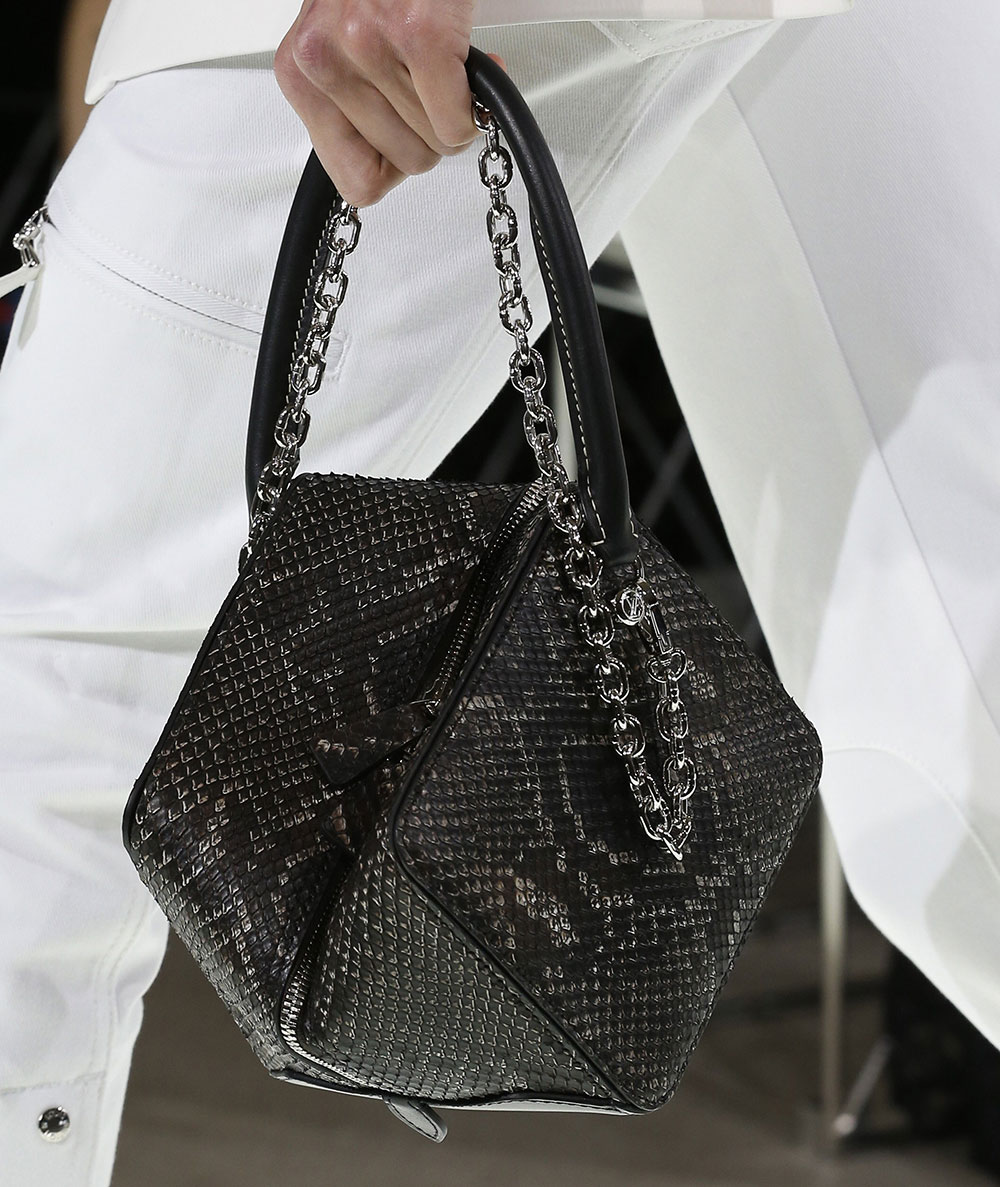 2 / 32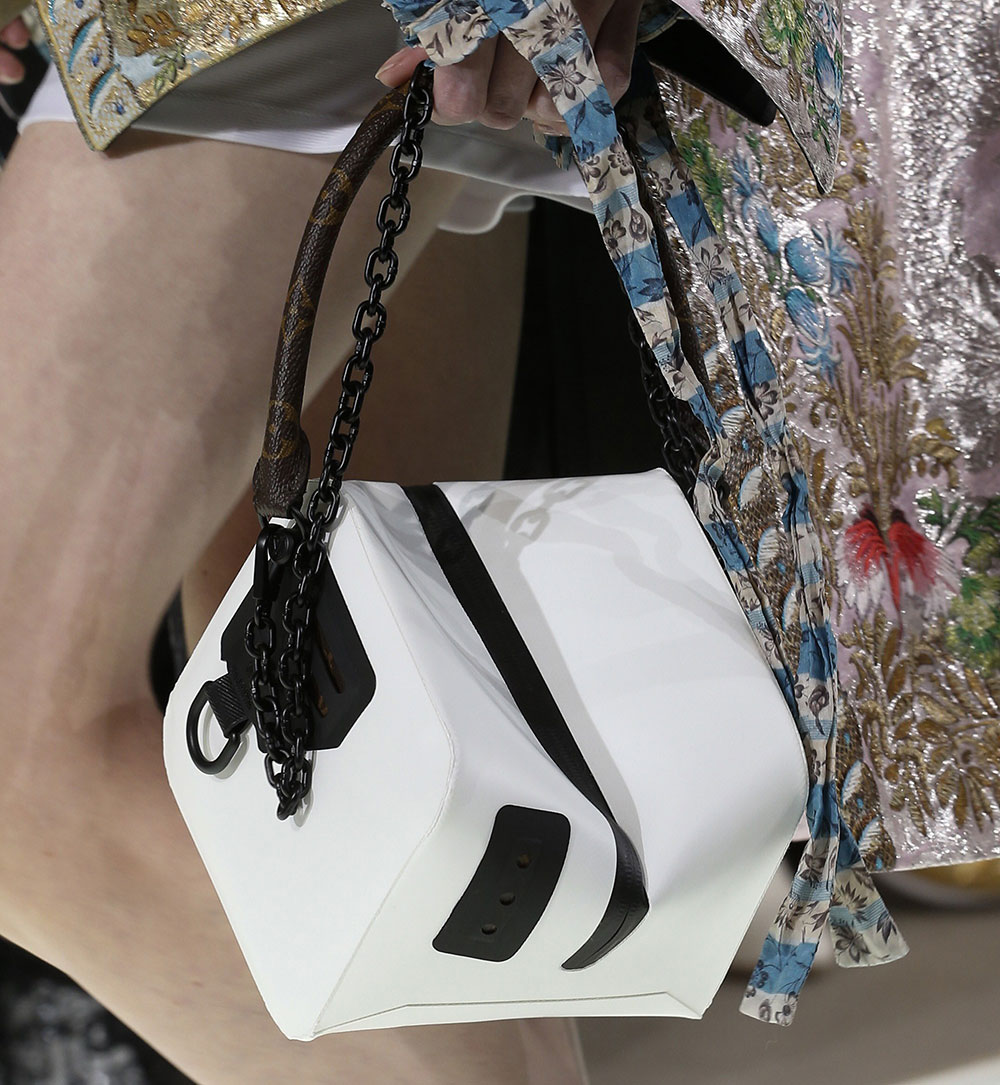 3 / 32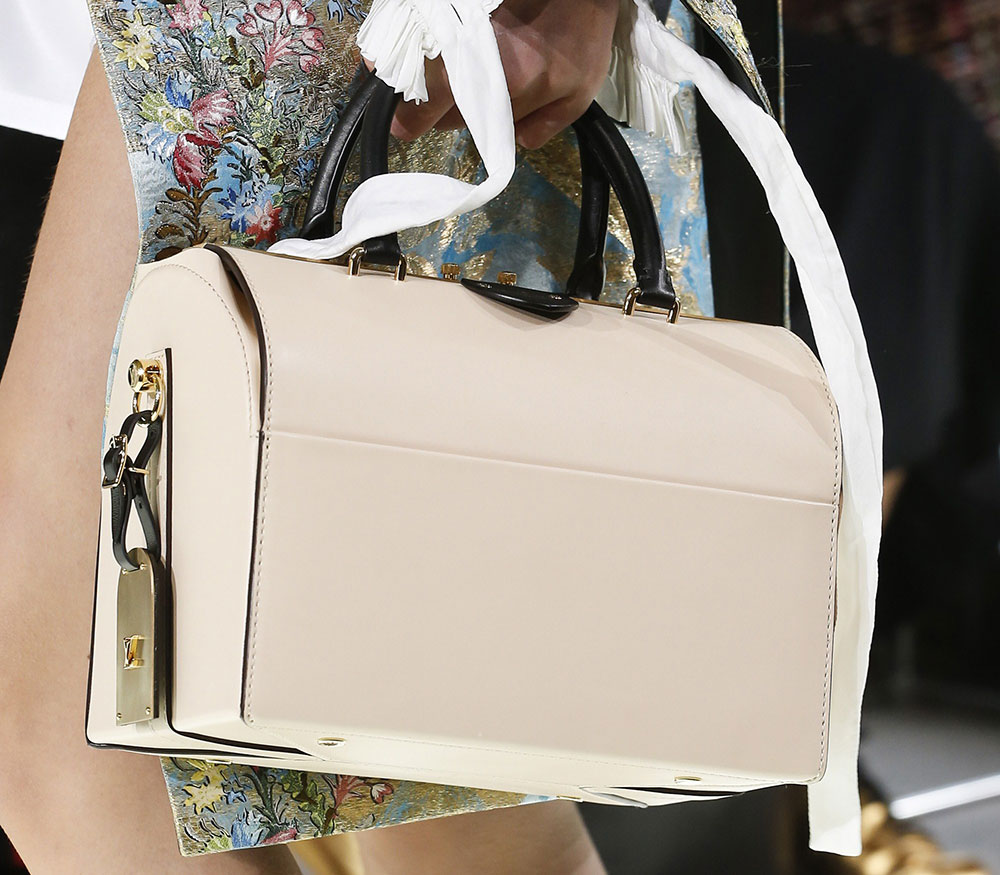 4 / 32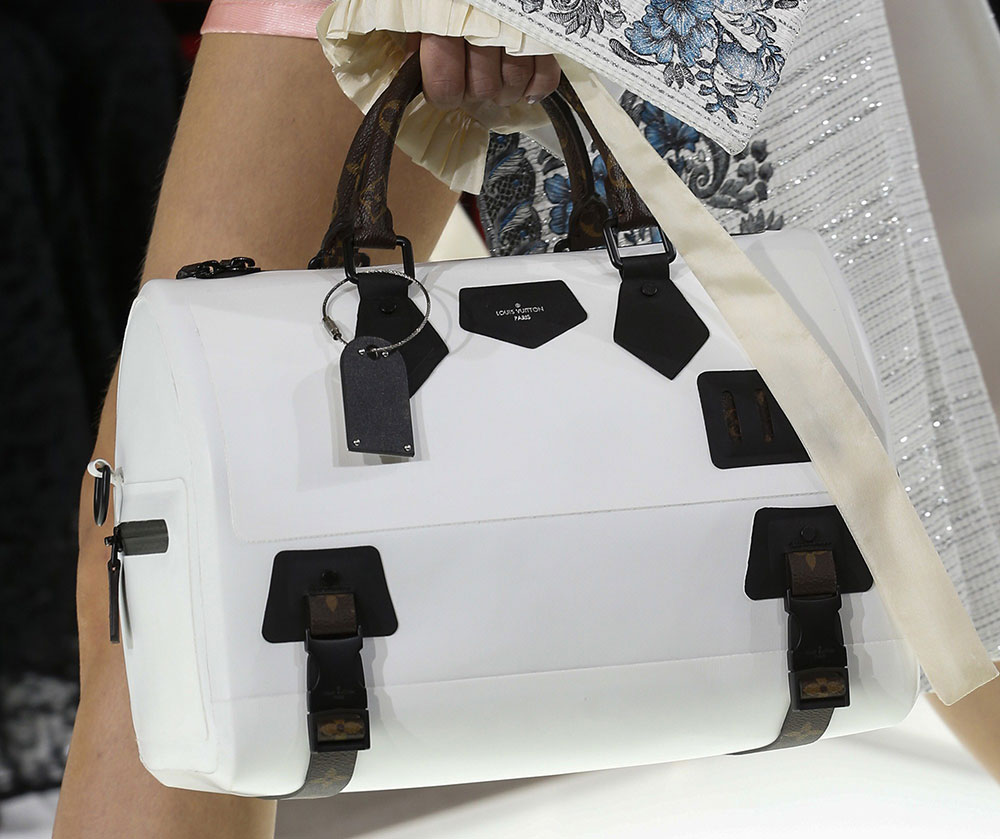 5 / 32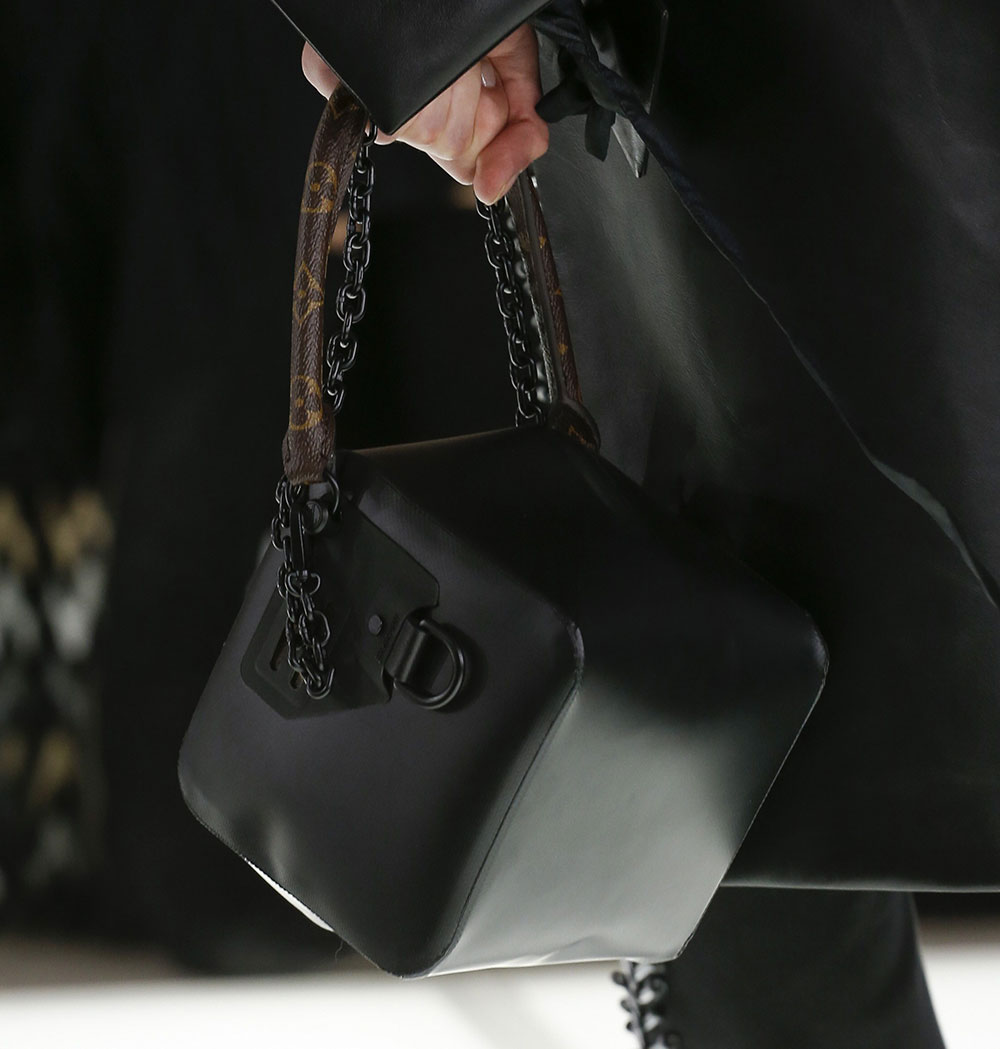 6 / 32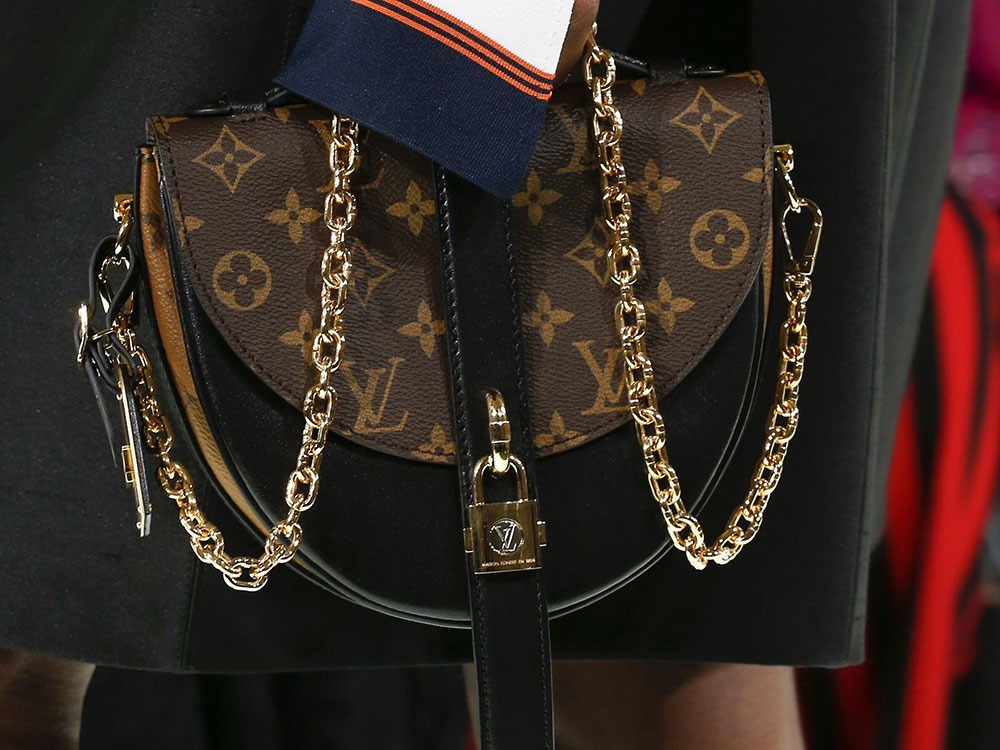 7 / 32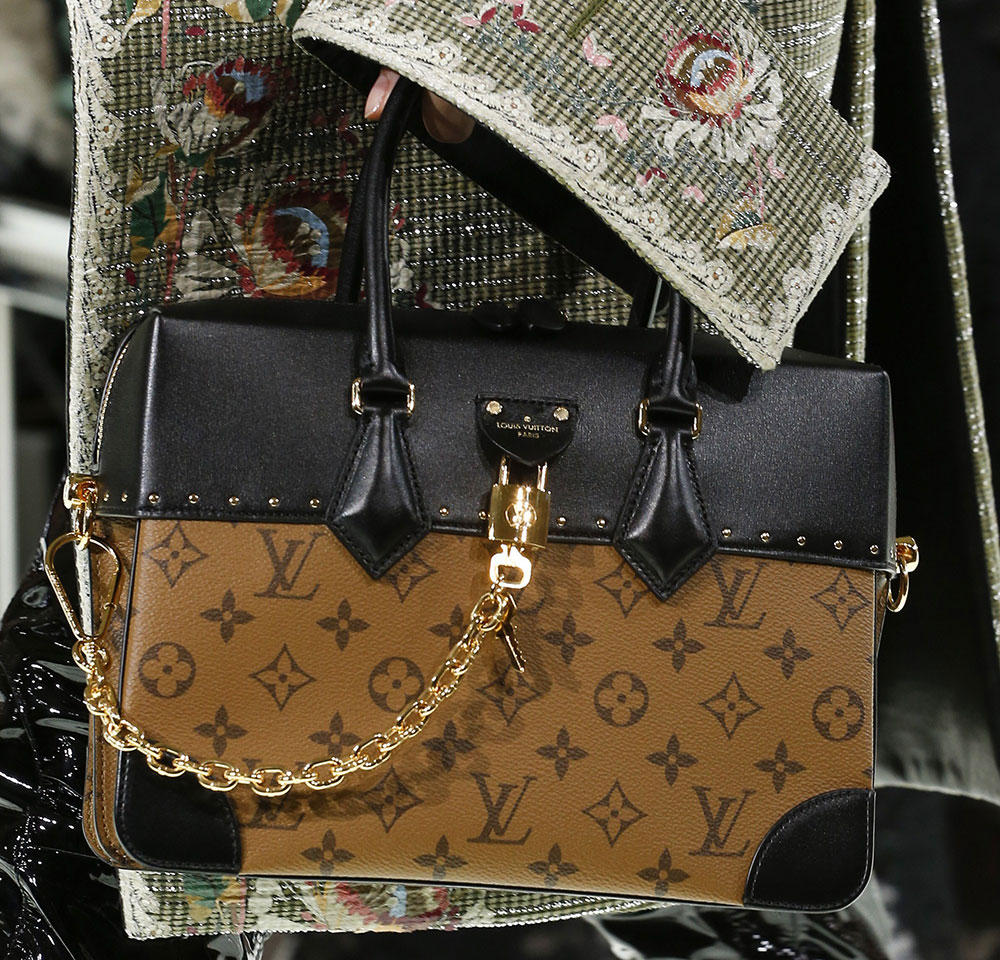 8 / 32
9 / 32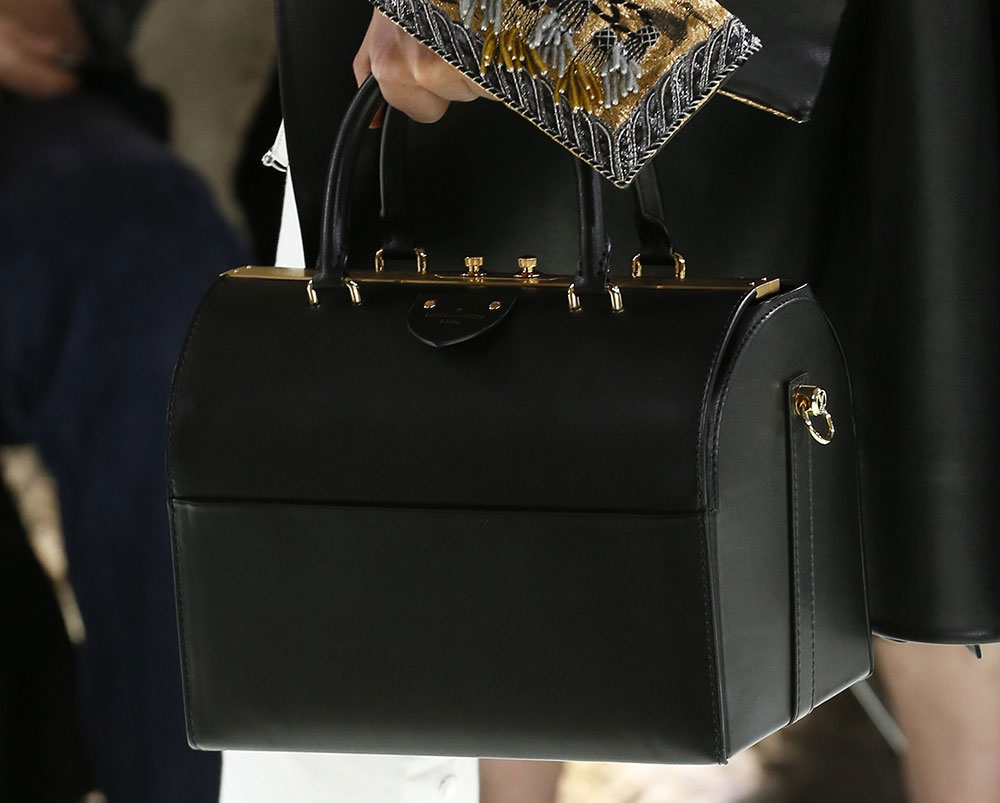 10 / 32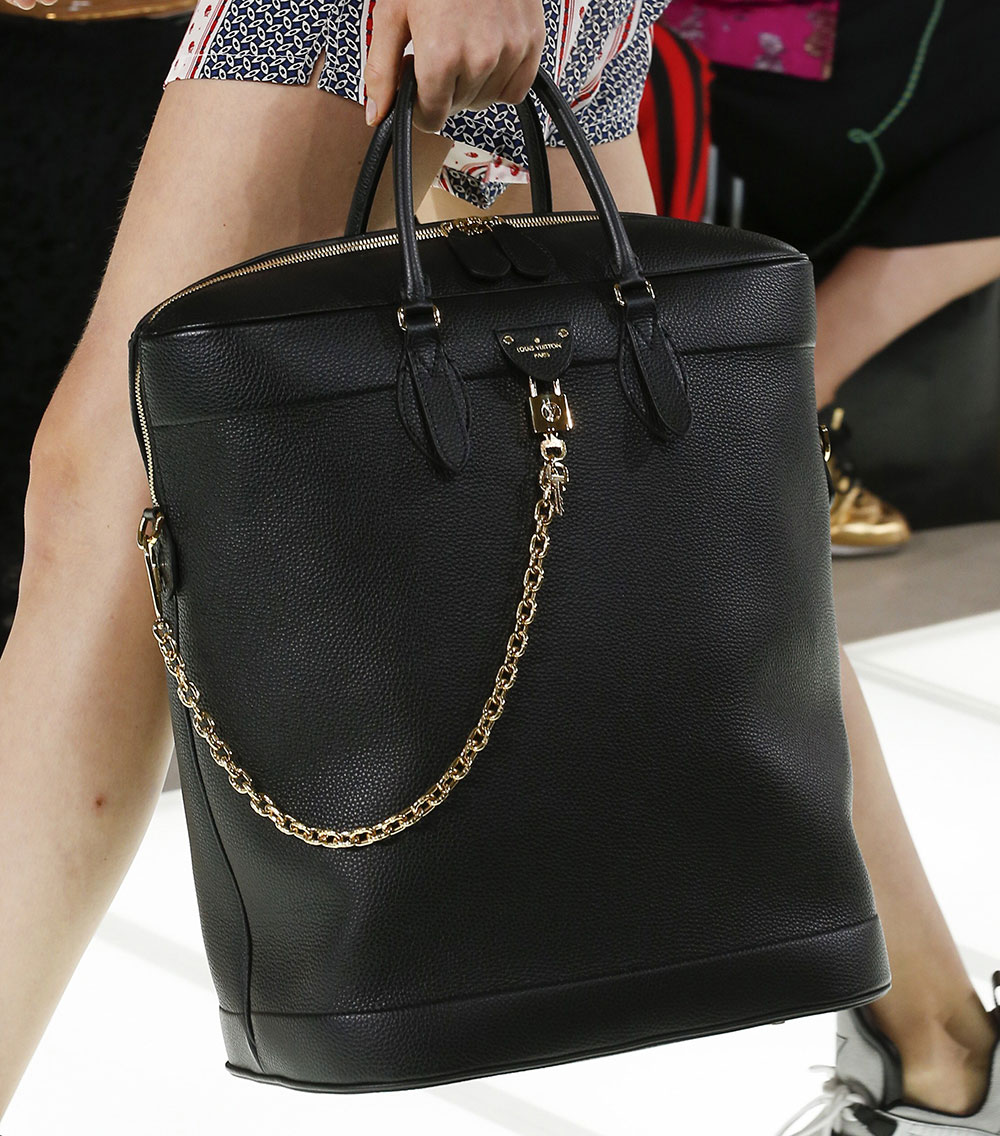 11 / 32
12 / 32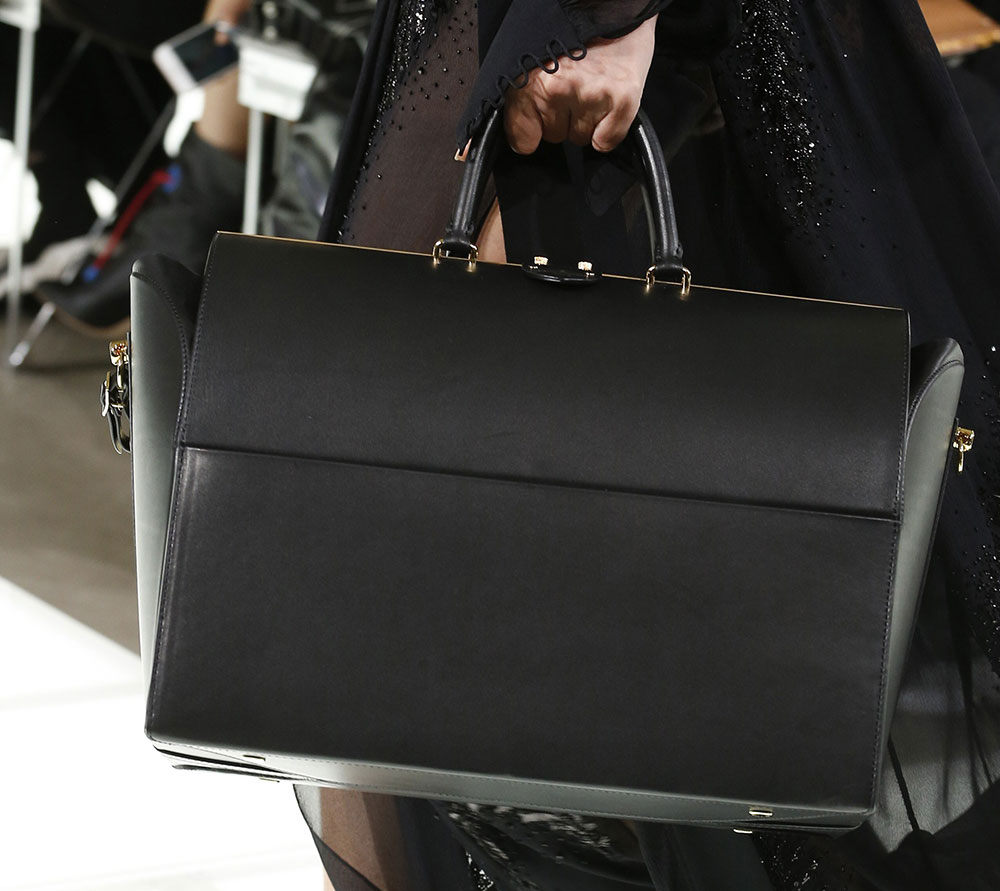 13 / 32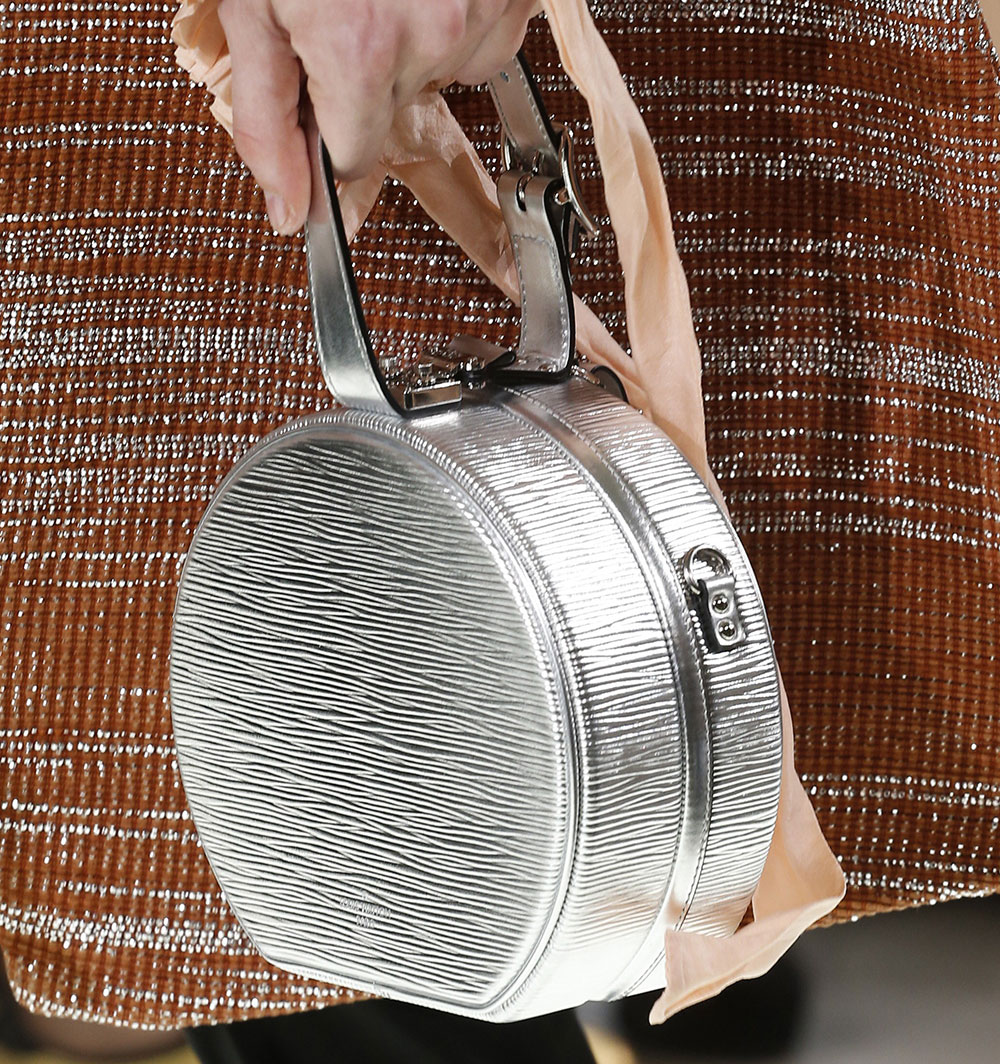 14 / 32
15 / 32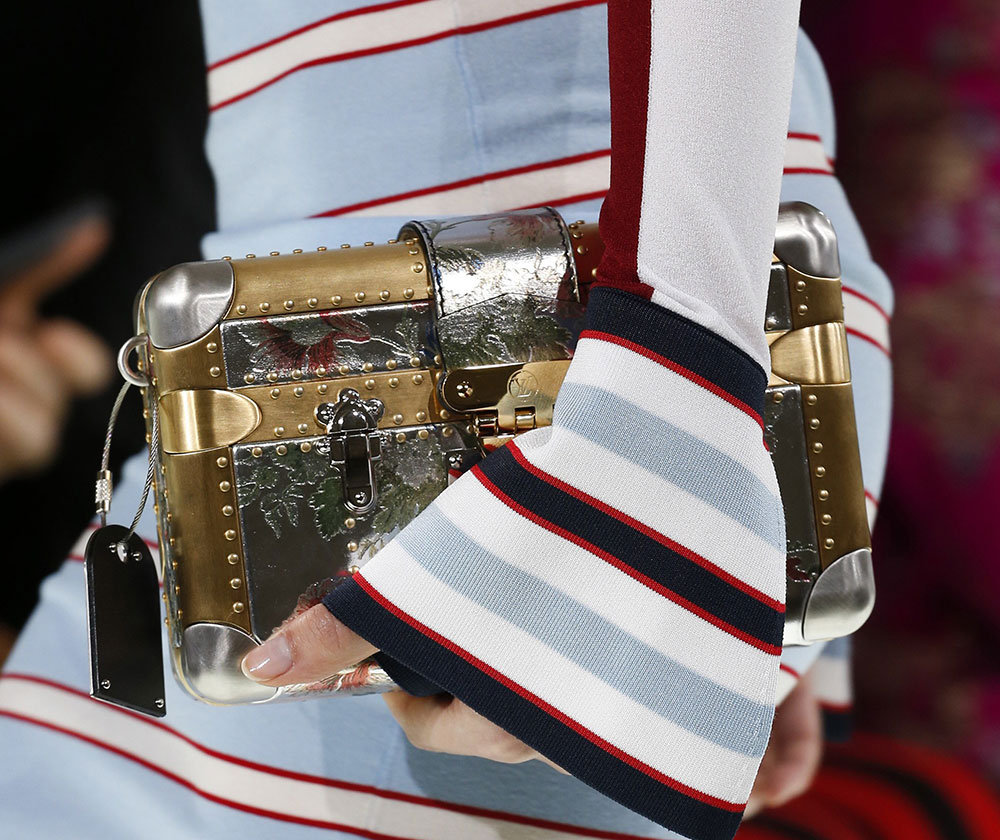 16 / 32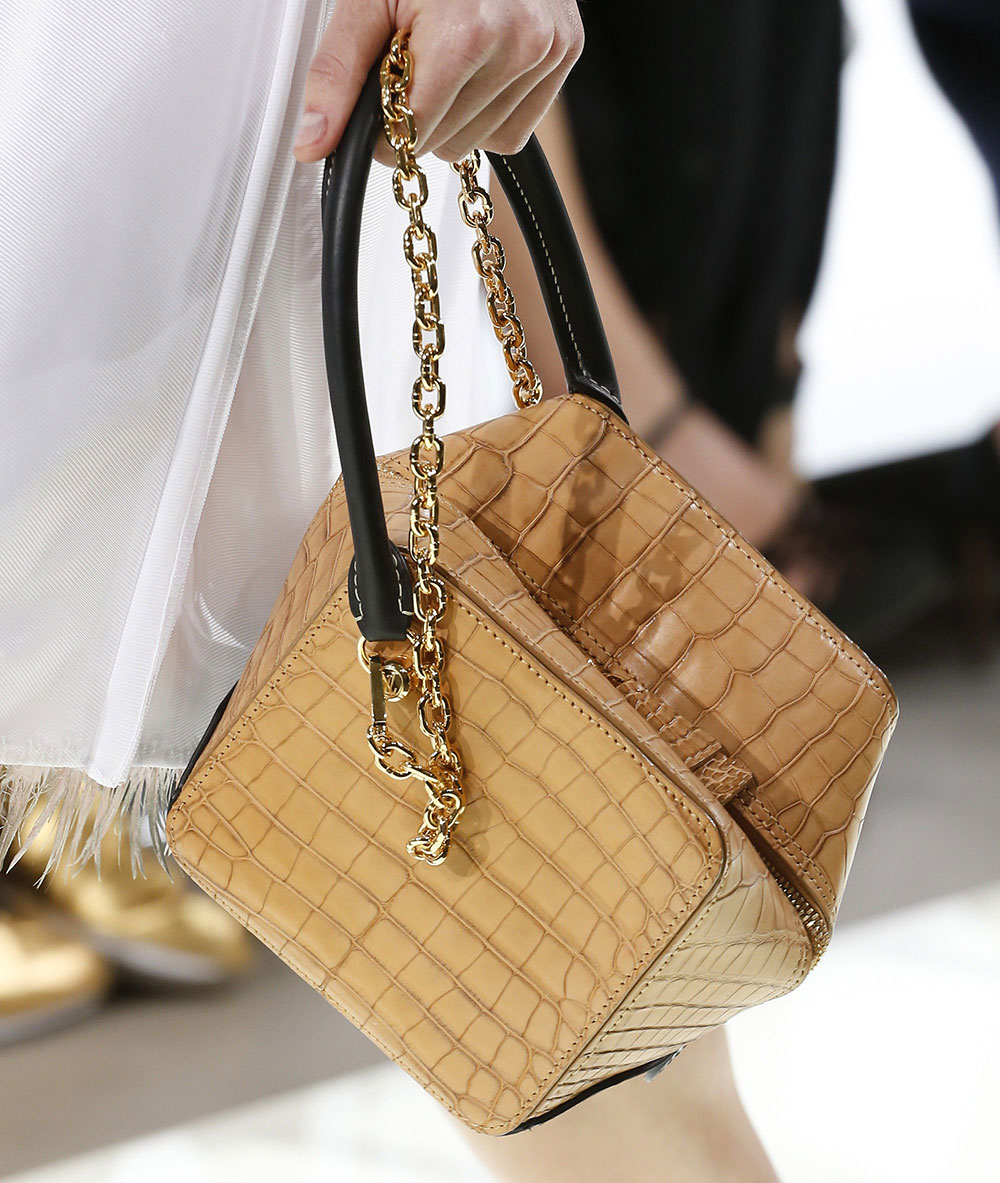 17 / 32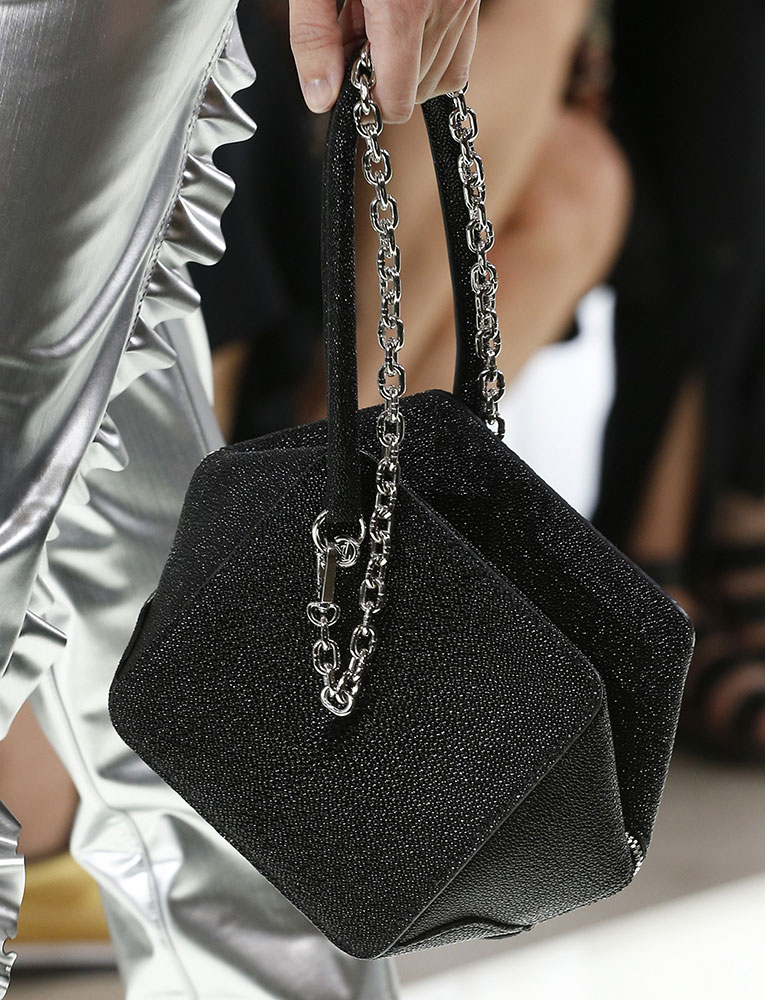 18 / 32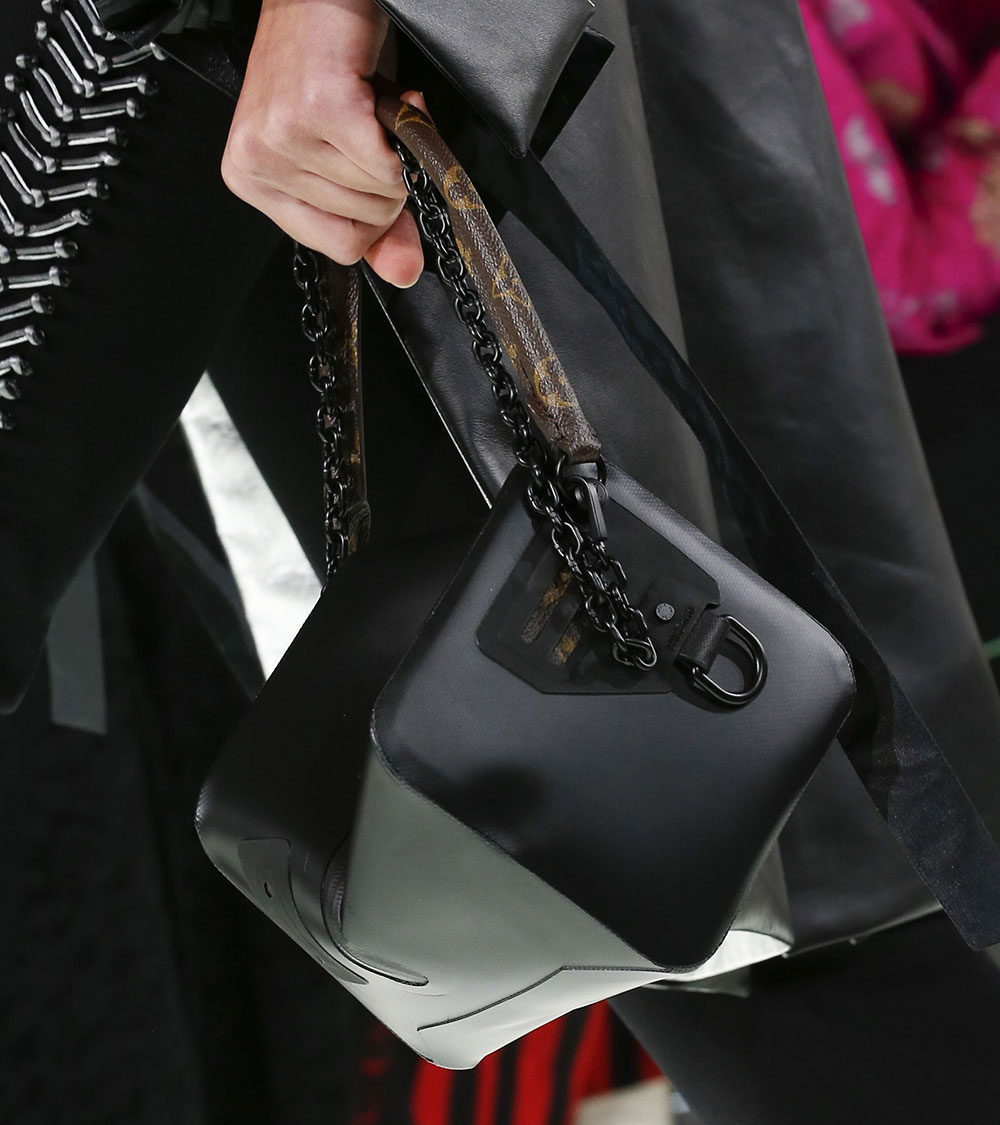 19 / 32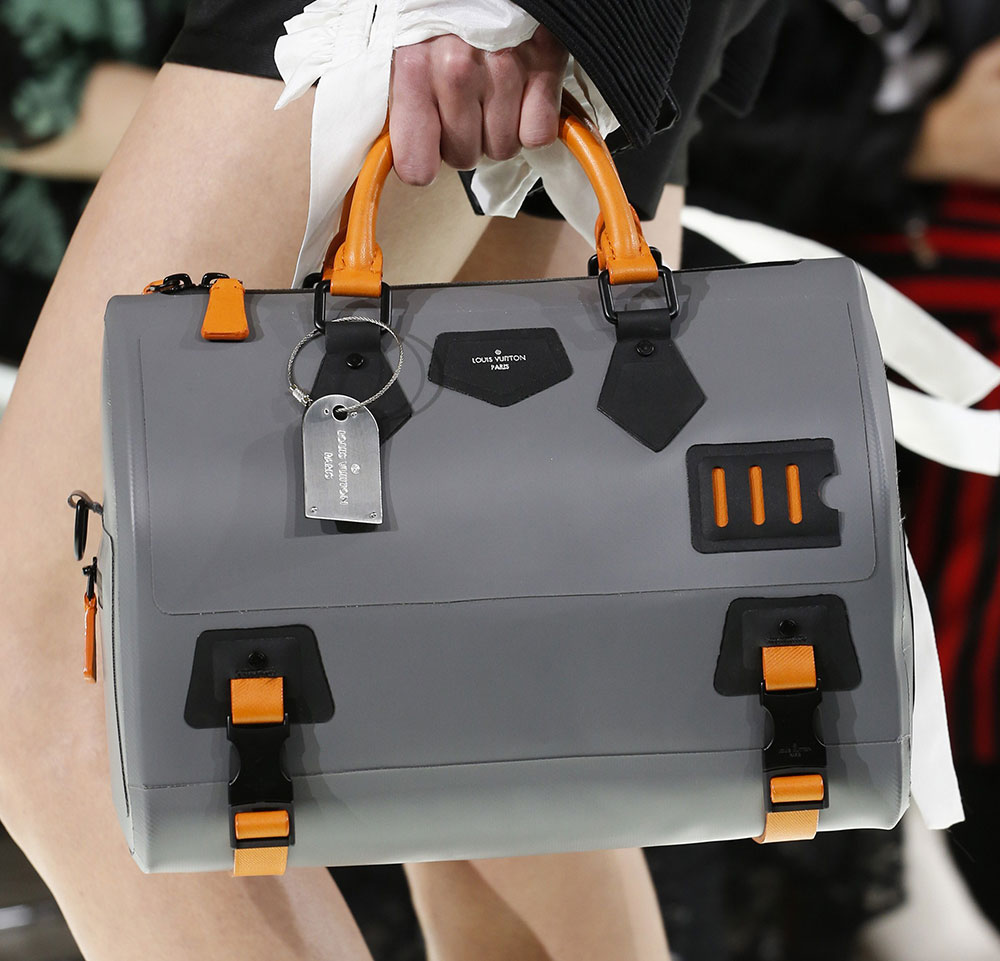 20 / 32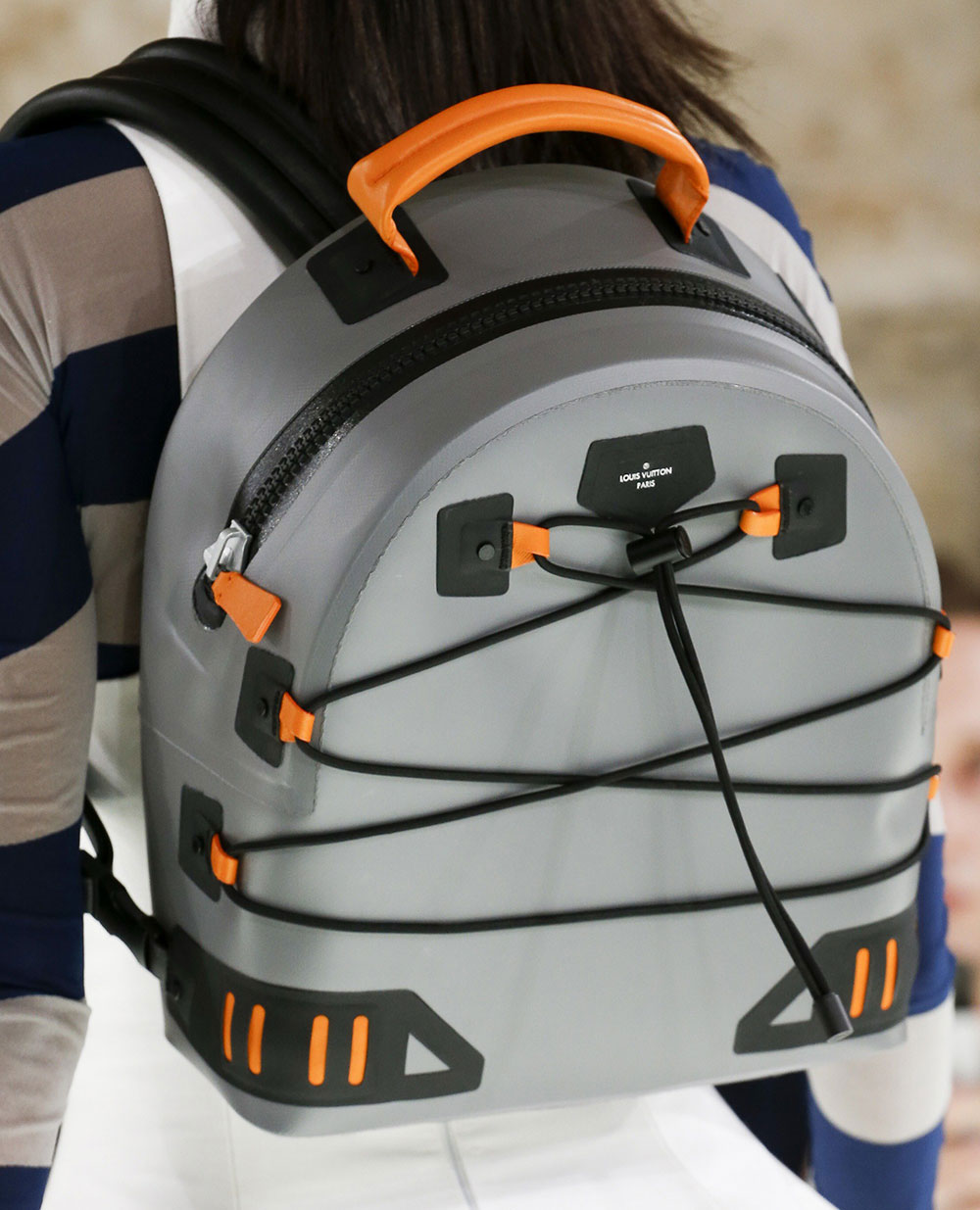 21 / 32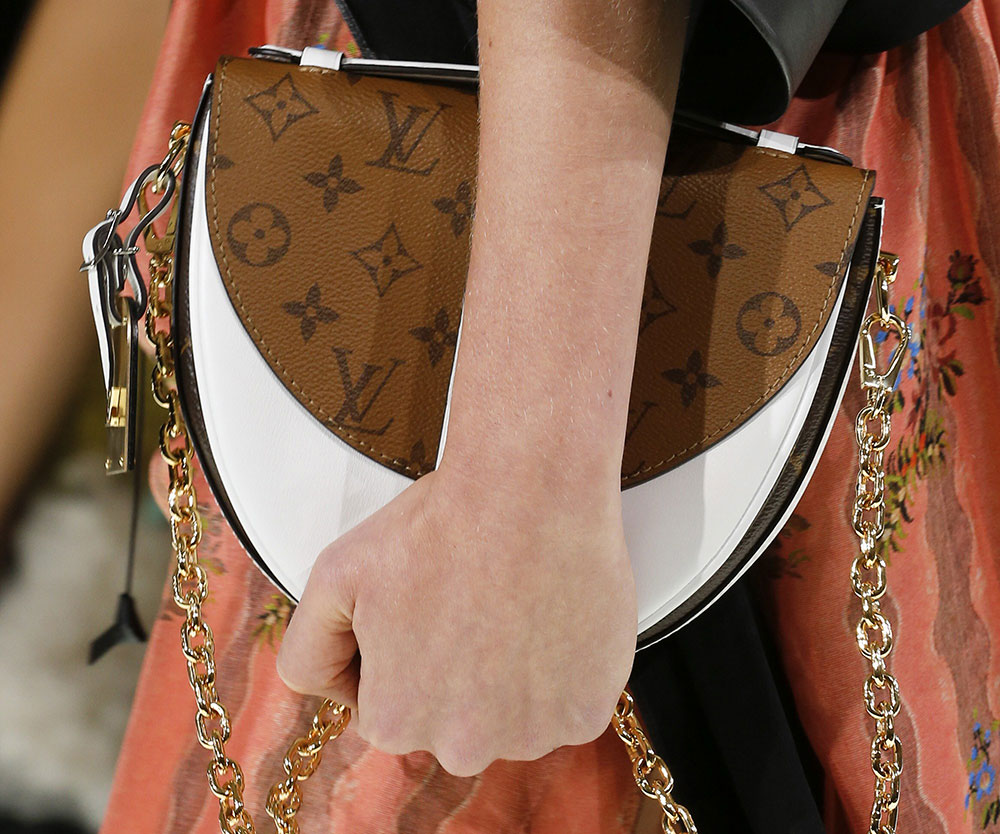 22 / 32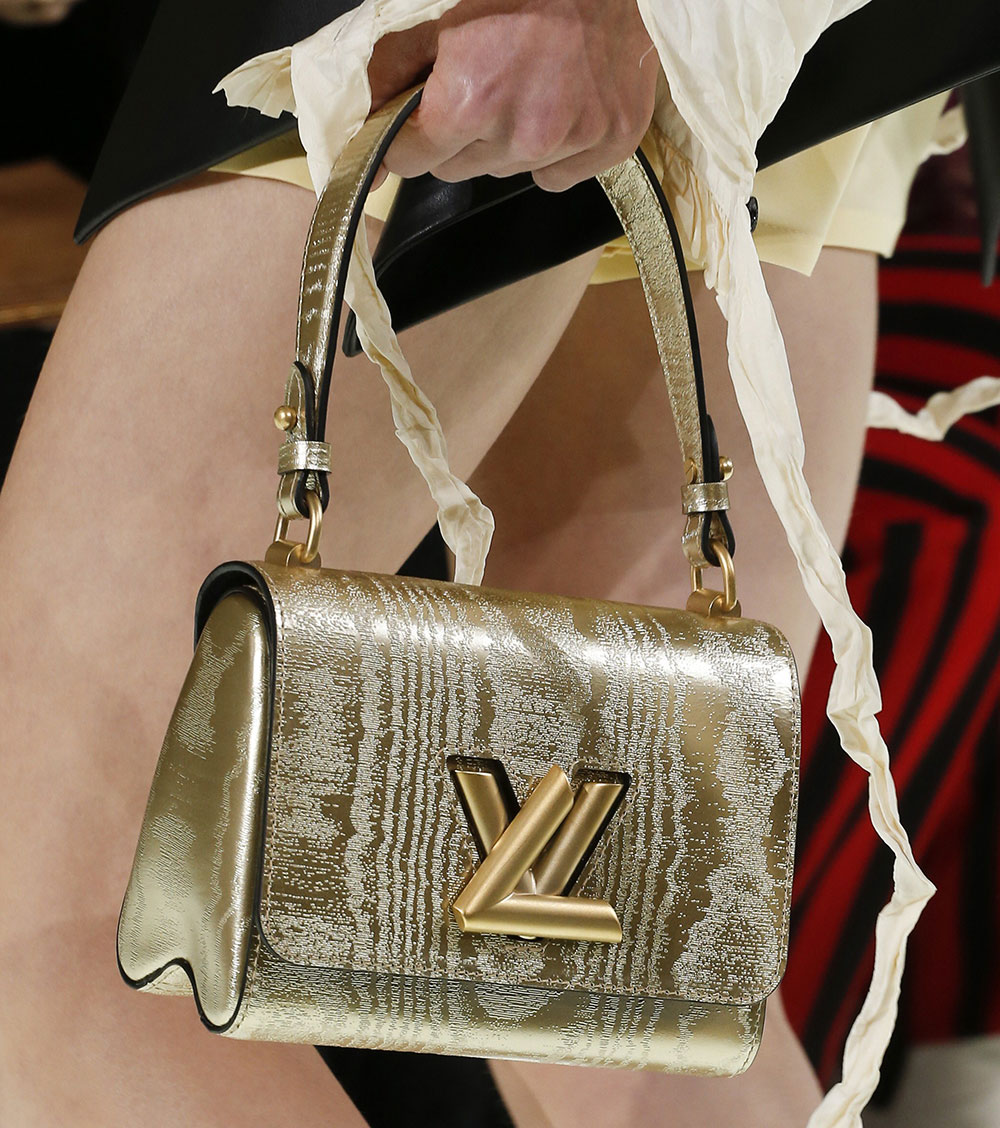 23 / 32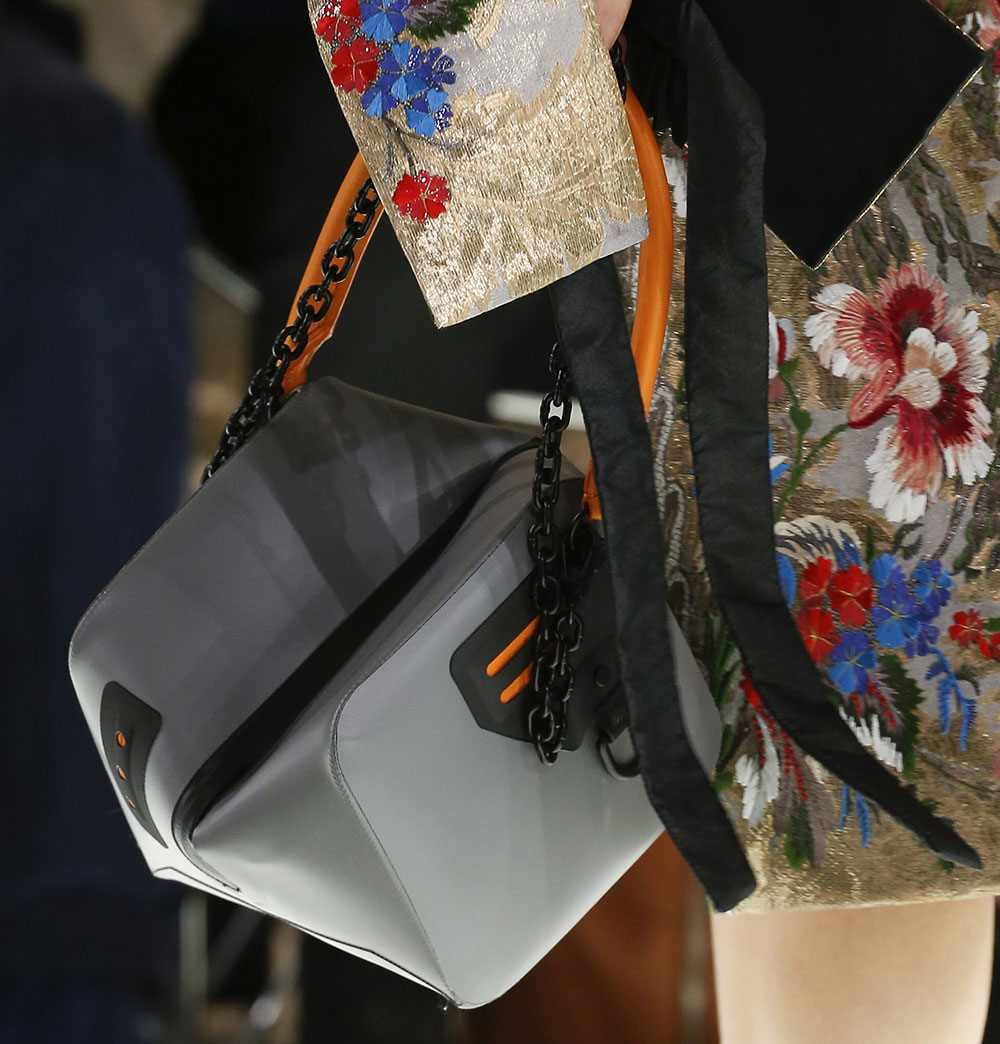 24 / 32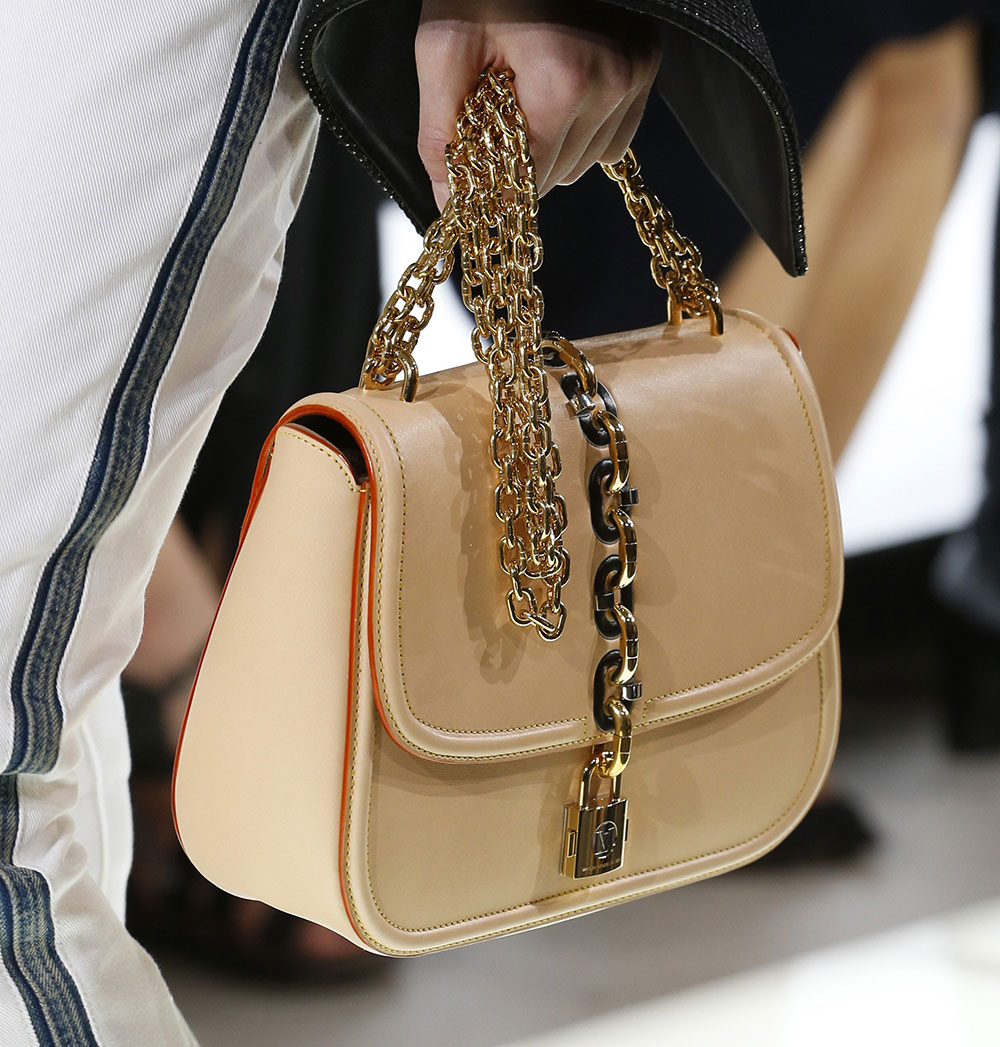 25 / 32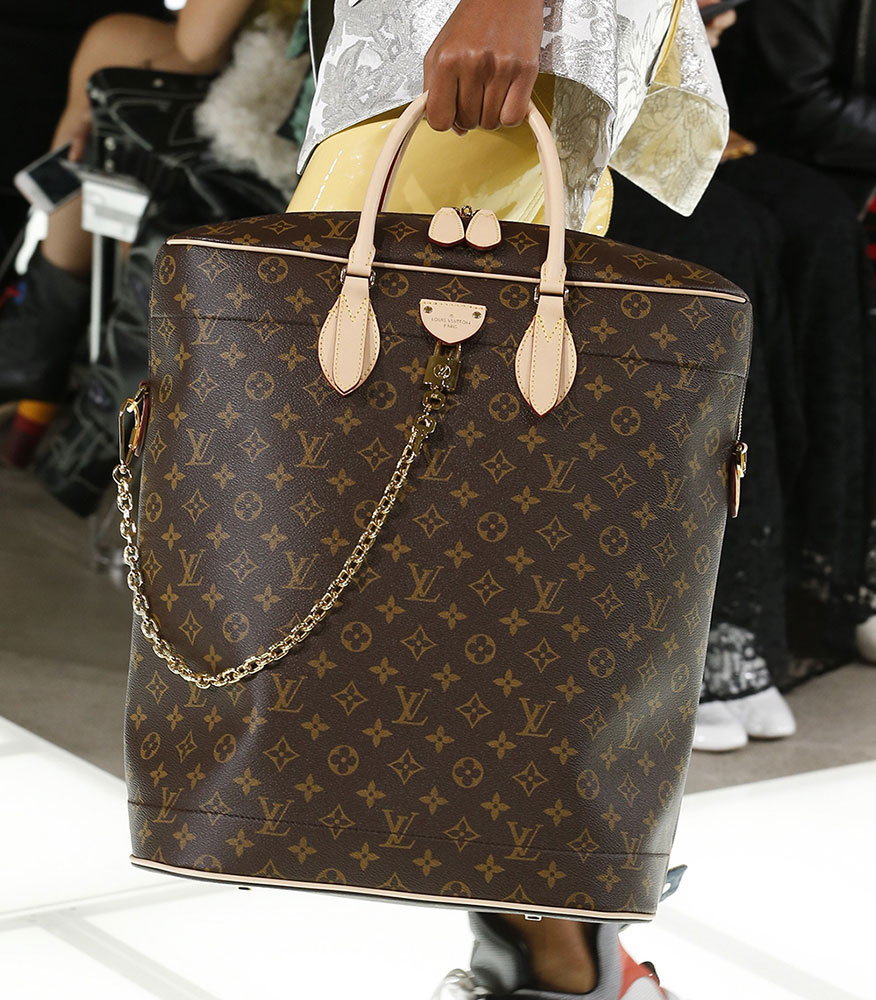 26 / 32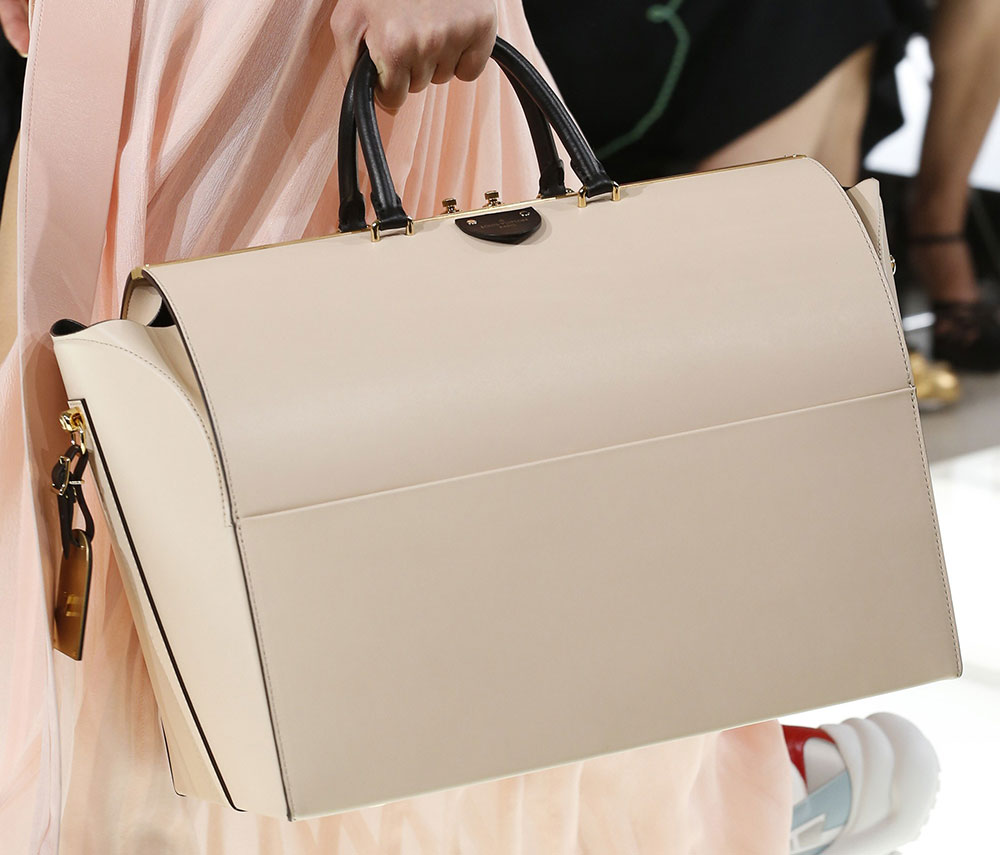 27 / 32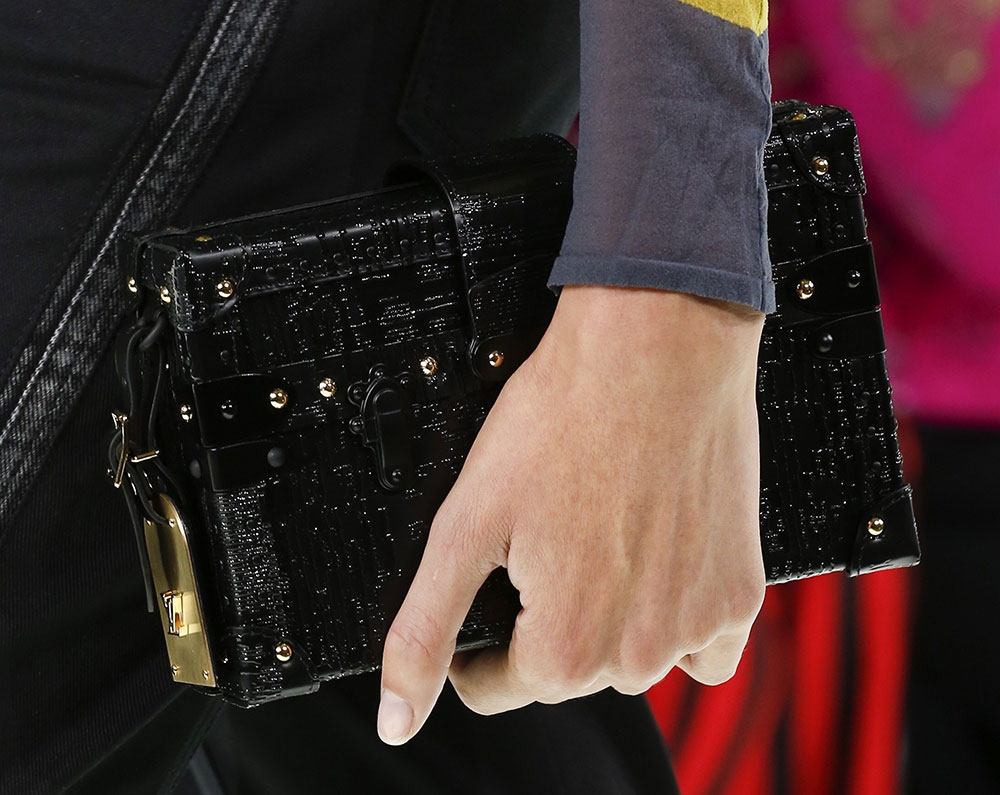 28 / 32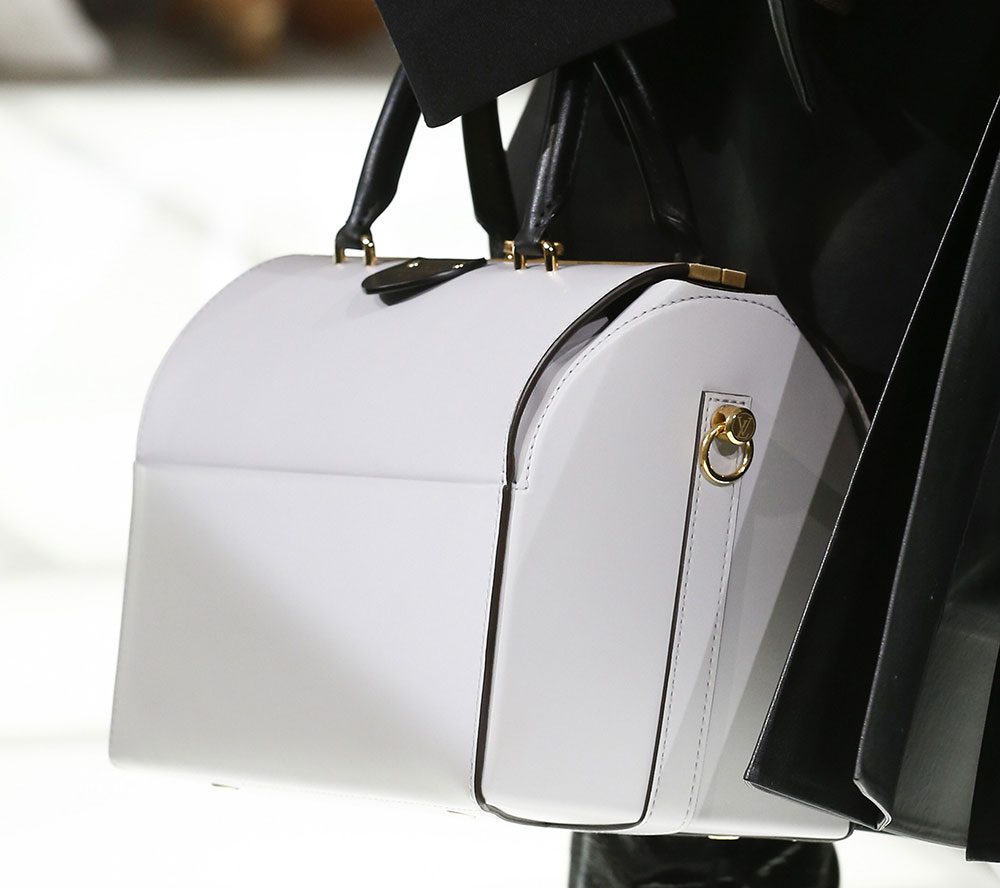 29 / 32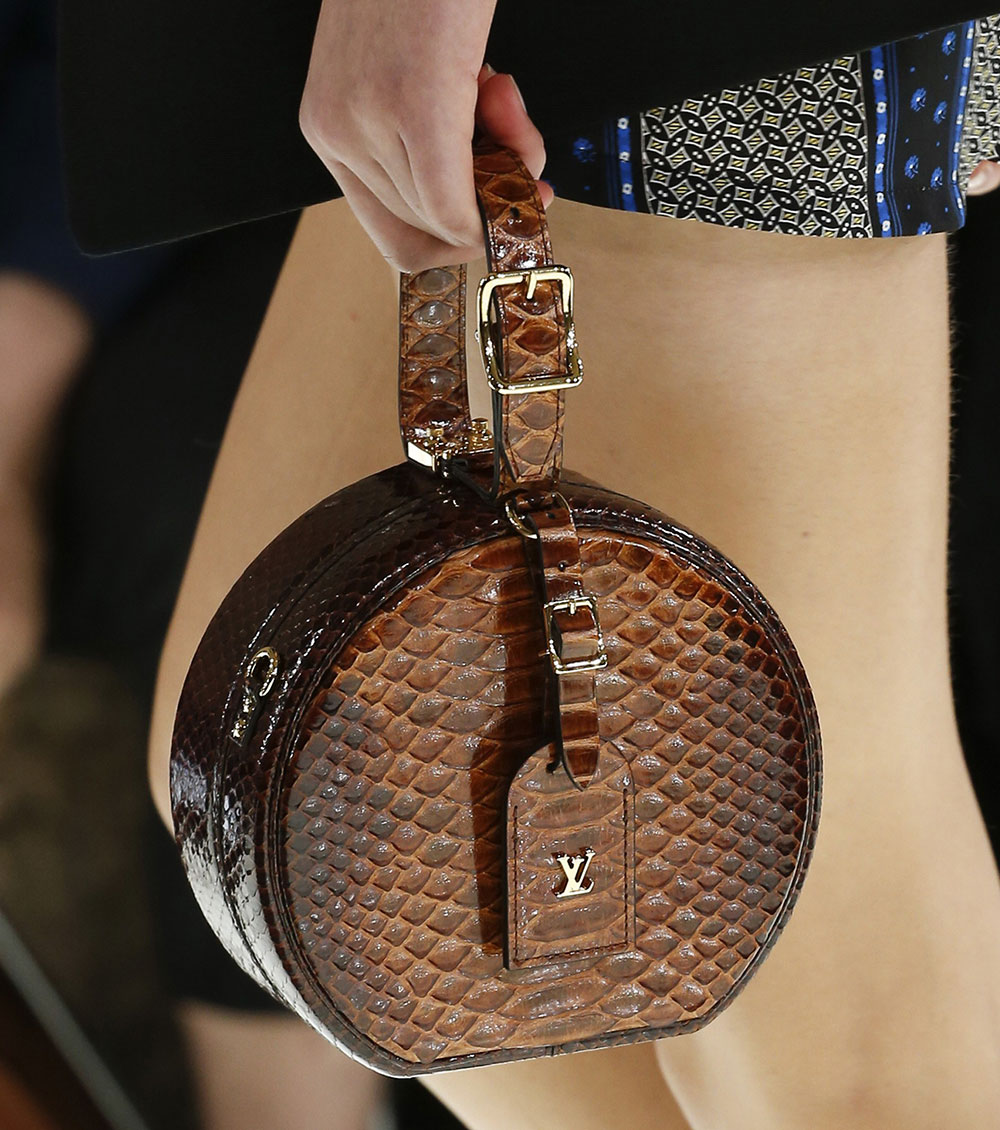 30 / 32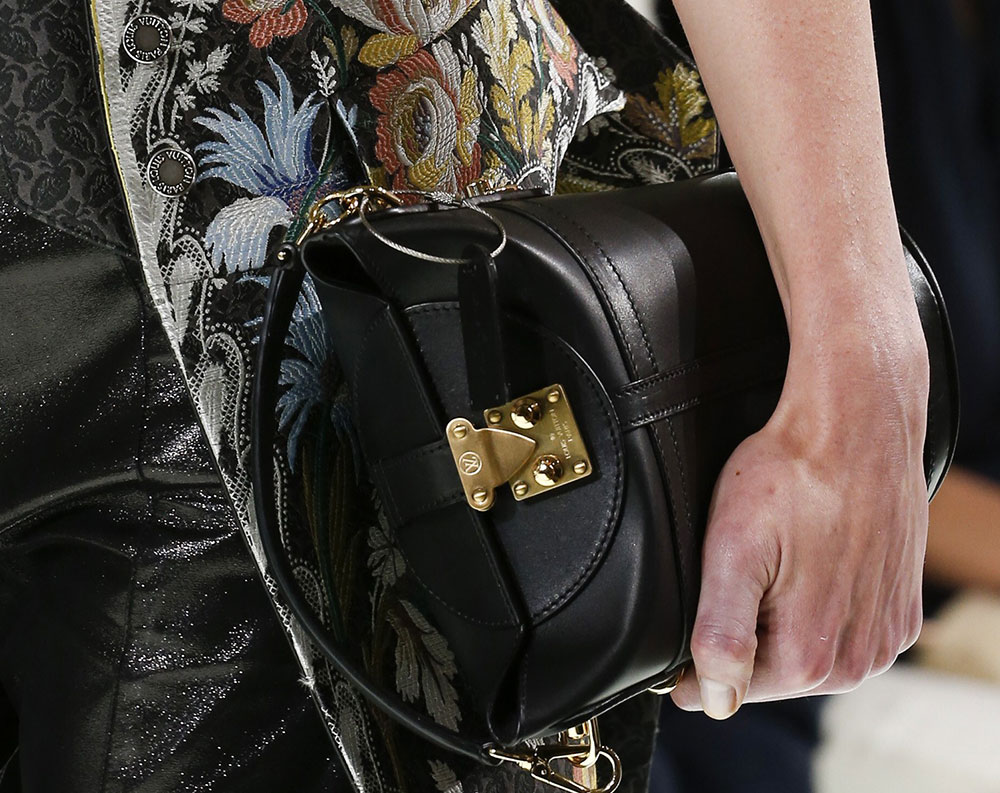 31 / 32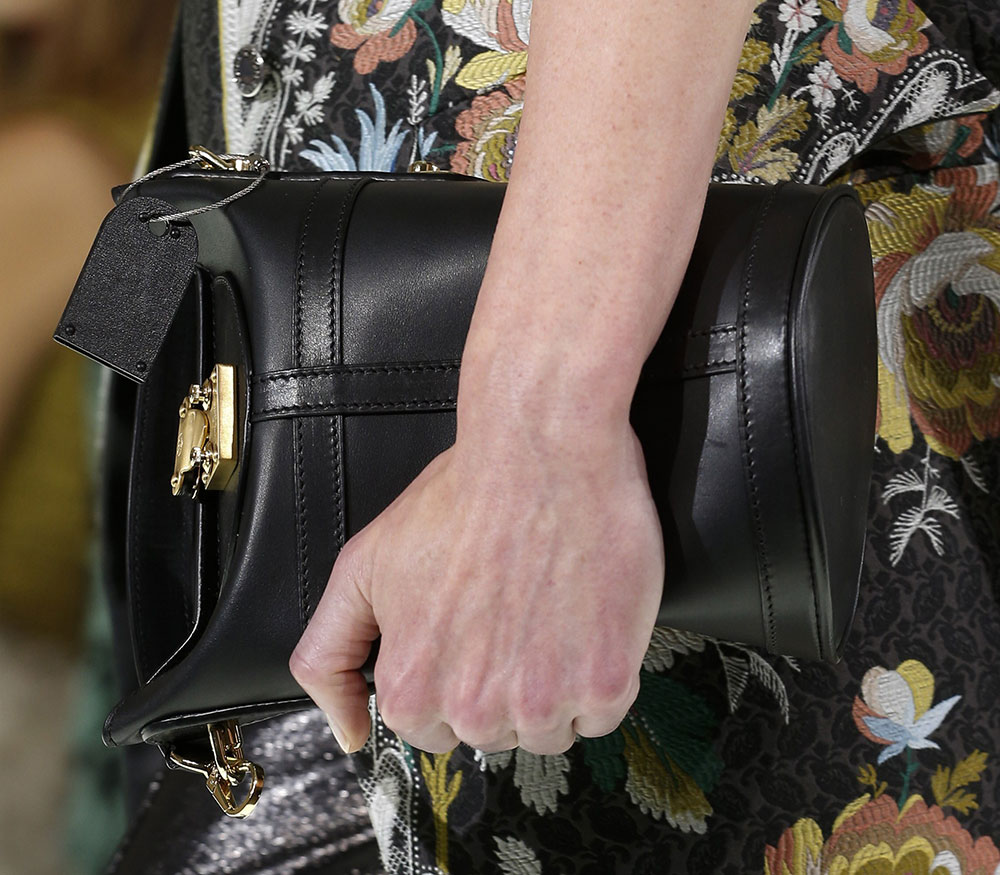 32 / 32