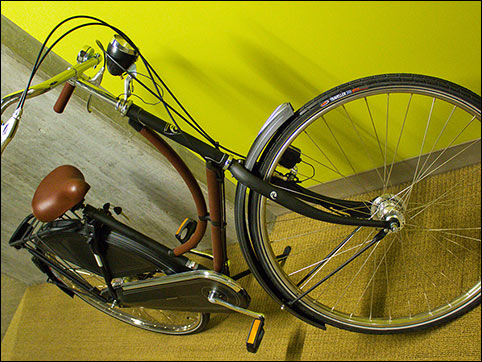 It does not happen all that often that my own passions directly collide with my fiancee's and I have the opportunity to tell you all about it in excitement. You must know that I have been hooked on biking – both mountain and road – for as long as I can remember. The love for cycling must have started when I was 4 and my mom first took off my training wheels and I crashed (head first) into a deep ditch.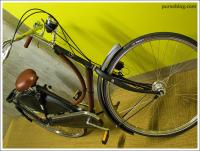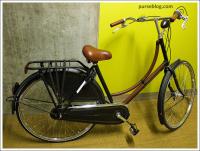 French high-end luxury designer house Hermès now offers a very chic two-wheeled alternative to those ladies who want to take their love for fine leather craftsmanship to the winding coast trails of Saint-Tropez on the early Sunday morning croissant run. Meaghan and I first spotted the Hermes bike at the Bal Harbour boutique a few weeks ago, but obviously did not have a chance to take any pictures. Fortunately, there is tPF membre extraordinaire Vernilover. She was so kind to allow us to show you pictures of her recent and unique $3,500 purchase and present it in all its beauty.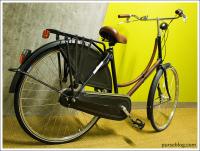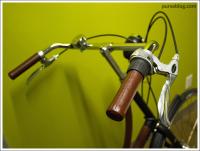 Hermès collaborated with dutch bicycle manufacturer Batavus and adorned an Old Dutch with meticulously stitched leather accents on saddle, handle bar grips, as well as the frame's two main down tubes. The 3-speed bike maintains its old original black finish while the leather accents play a significant role in bumping up Batavus' original $799 price tag. No word whether the Ladies Dutch Bent version comes in a male variety with straight tube.
Personally, I would prefer function over luxury when purchasing a $3,500 bike. Though I can see it being a neat alternative for those lucky few who have everything and still long for more. The only question to me at this point is… how large of an orange box does this Hermes bike come in?