South Coast Plaza, Orange County (California) is undoubtedly one of the most luxurious malls in the country. Home to many premier designer boutiques, high-end department stores, and even luxury candy shops. They seem to really have it all, and at a premium price, of course. But does the shopping experience really live up to all the hype? What is the service actually like behind the marble walls, decorative palms, and skylights?
I decided to investigate while looking for my next big purchase and report back on my experience at each boutique, so you know what to expect. We all know the disappointing feeling of a bad experience, whether it be bad customer service, stressful surroundings, or a bad selection, so I rated the boutiques based on these three categories. Some background on me? I am a cisgender female, 5 feet tall, size 12, discreetly carrying an Hermès Kelly Cut. Let's see how it all went down…
Prada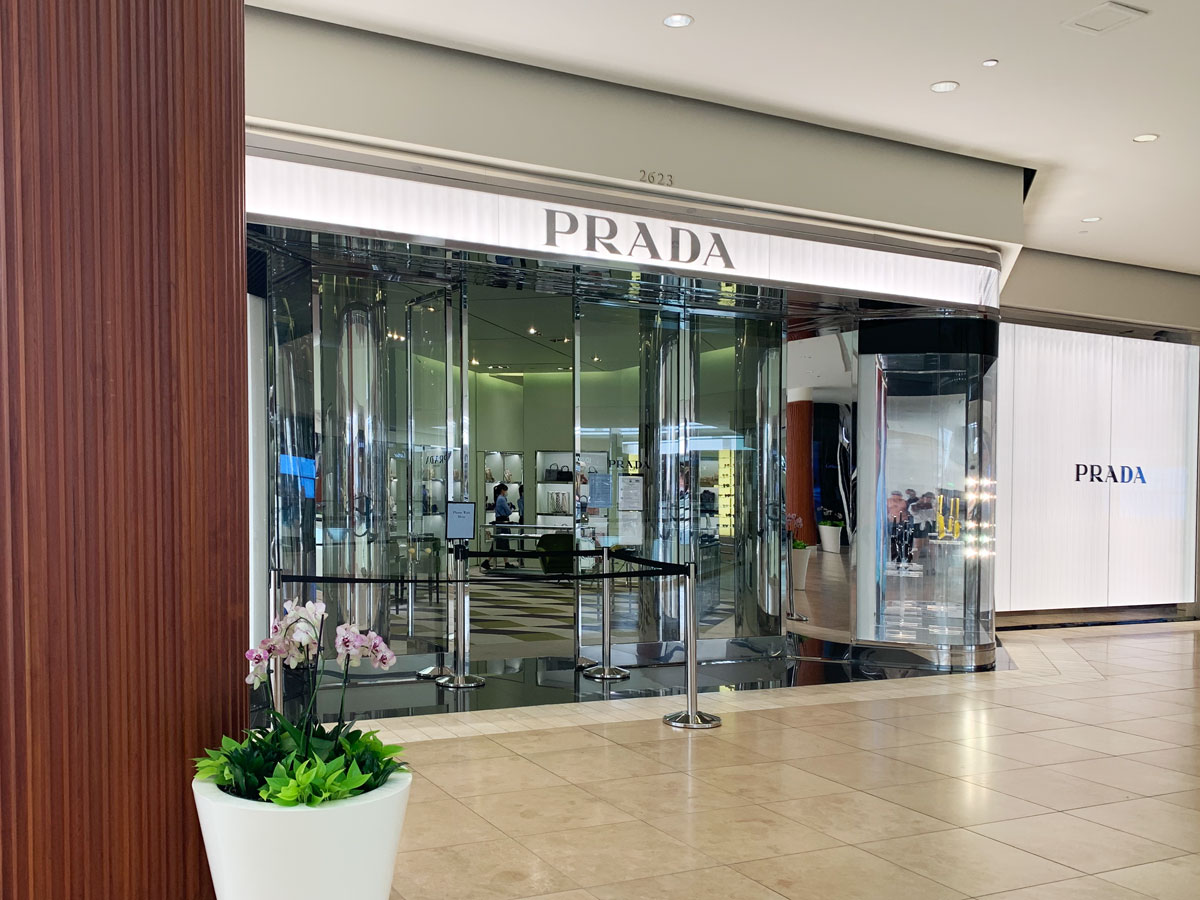 Customer Service:
The sales associates were excellent at this location.
Friendly, knowledgeable, and not at all pushy. I was allowed space to browse and got into a solid conversation about leathers which I love because that means these SAs really know what they're talking about. I was offered a mask and sanitizer upon entering.
Atmosphere:
I love the interiors of the Prada boutiques, bright, airy, and organized yet still playful and fun. There were plenty of mirrors that were easily accessible and comfortable seating available if needed.
Selection:
This is the reason why I knocked it down a star; they did not have any of the shearling range I went in to go check out, which was pretty disappointing as I've seen it everywhere. Why push the product and not stock it?
Louis Vuitton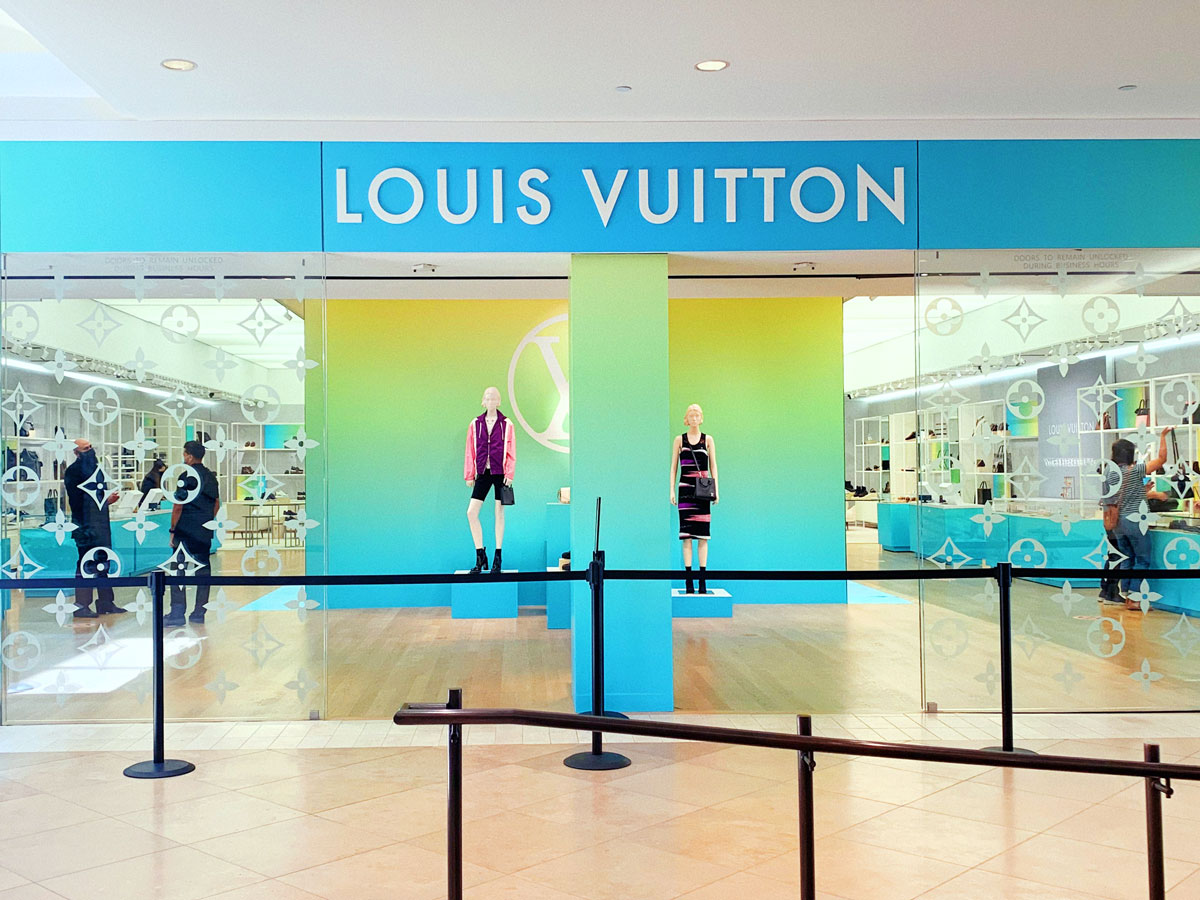 Customer Service:
There were a lot of associates working, but most of them did not offer help even after I tried to flag someone down. However, when I finally was able to get someone's attention, they were lovely and helpful. I noticed some employees not wearing masks properly, which made me uneasy as someone with an immunocompromised family member.
Atmosphere:
The colors and bold graphics felt refreshing and lively, the store felt open and easy to walk through. There was enough space for customers to keep the proper distance and avoid each other while still having plenty to look at. I loved the islands in the center and the scarf displays; it felt like a special little area for items that don't get much attention, like the books and small accessories.
Selection:
The main focus was Louis Vuitton's summer pop-up, and it contained a lot of the sportier versions of the monogram canvas. It also had a sizable selection of men's items and special edition pieces, but aside from that, the selection of leather goods was poor, and there wasn't a lot of diversity in the women's handbag section. I left feeling pretty unexcited.
Loewe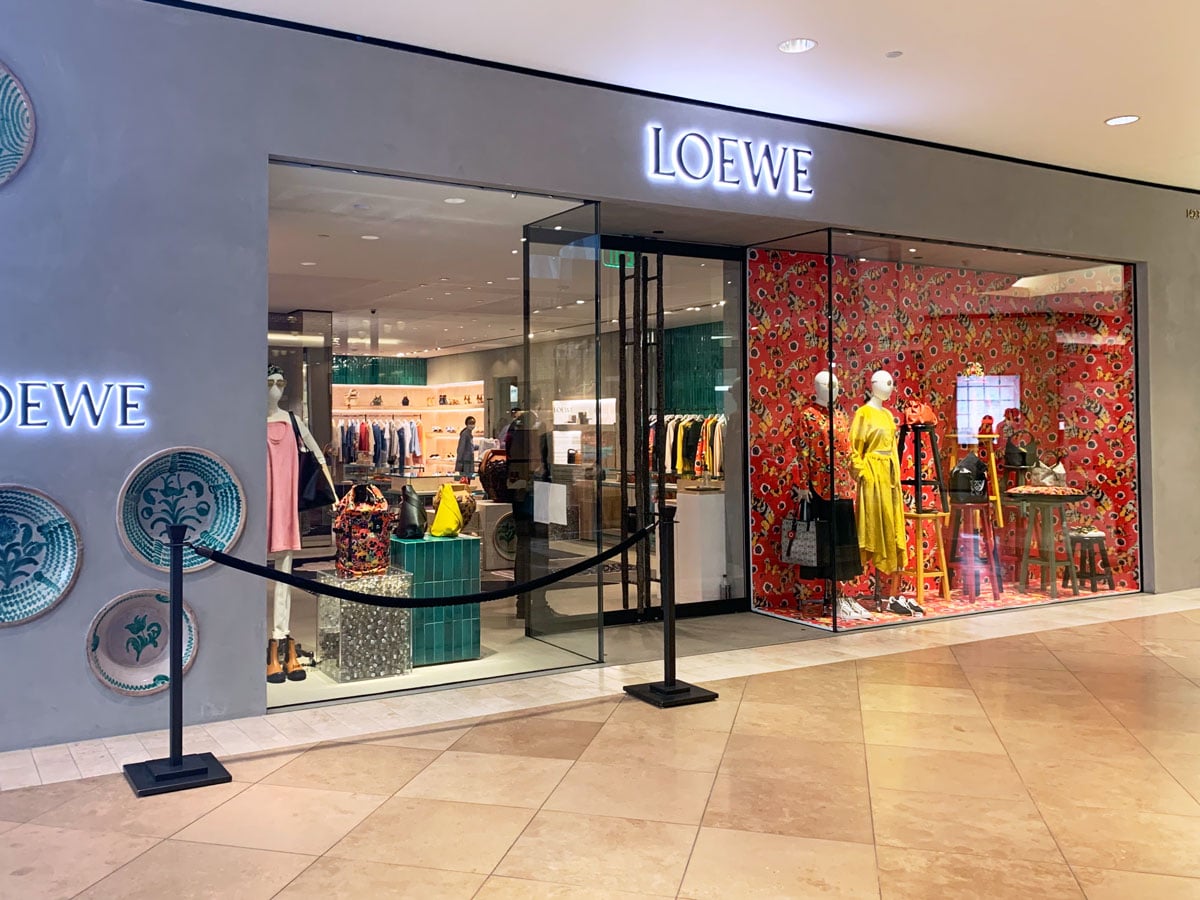 Customer Service:
Quiet and not over friendly, but definitely not cold either. I was greeted briefly upon entry, but given the space, I needed to browse as I pleased. When the SA came to check on me, I indicated that I was interested in the Puzzle Bag, and she showed me some options but did not talk about how the bag was made, nor did she mention why the craftsmanship was special (which on this bag is a huge selling point). Knowing Loewe's deep passion for craftsmanship and the brand's reputation for quality, I was hoping for a little background info on the bag itself. This would be especially helpful if I was unfamiliar with the brand. But with all of that being said, the service I received was not bad; I just hoped more product knowledge would be shared.
Atmosphere:
One of my favorite boutiques, I love the rich warmth and playfulness of the shop. The mix of tiles, blocks of color, and texture made the experience stimulating but not overwhelming. The pieces were displayed beautifully and are very easy to access, so you can get a close-up look at all the pieces without working with an SA. The shop isn't huge, but it is bigger than you'd think and organized in a way that makes it easy to browse. I enjoyed all the displays and felt there was enough space to establish a decent distance between customers.
Selection:
They seemed to have a solid inventory, and most of what I saw on the website was available to see there in person. If you are looking for something and do not see it on display, I highly encourage you to ask about it because they seem to have a lot of stock stashed away. This is probably due to the size of the boutique and the fact that the boutique is divided pretty equally among categories (RTW, Shoes, Bags, misc accessories).
Mulberry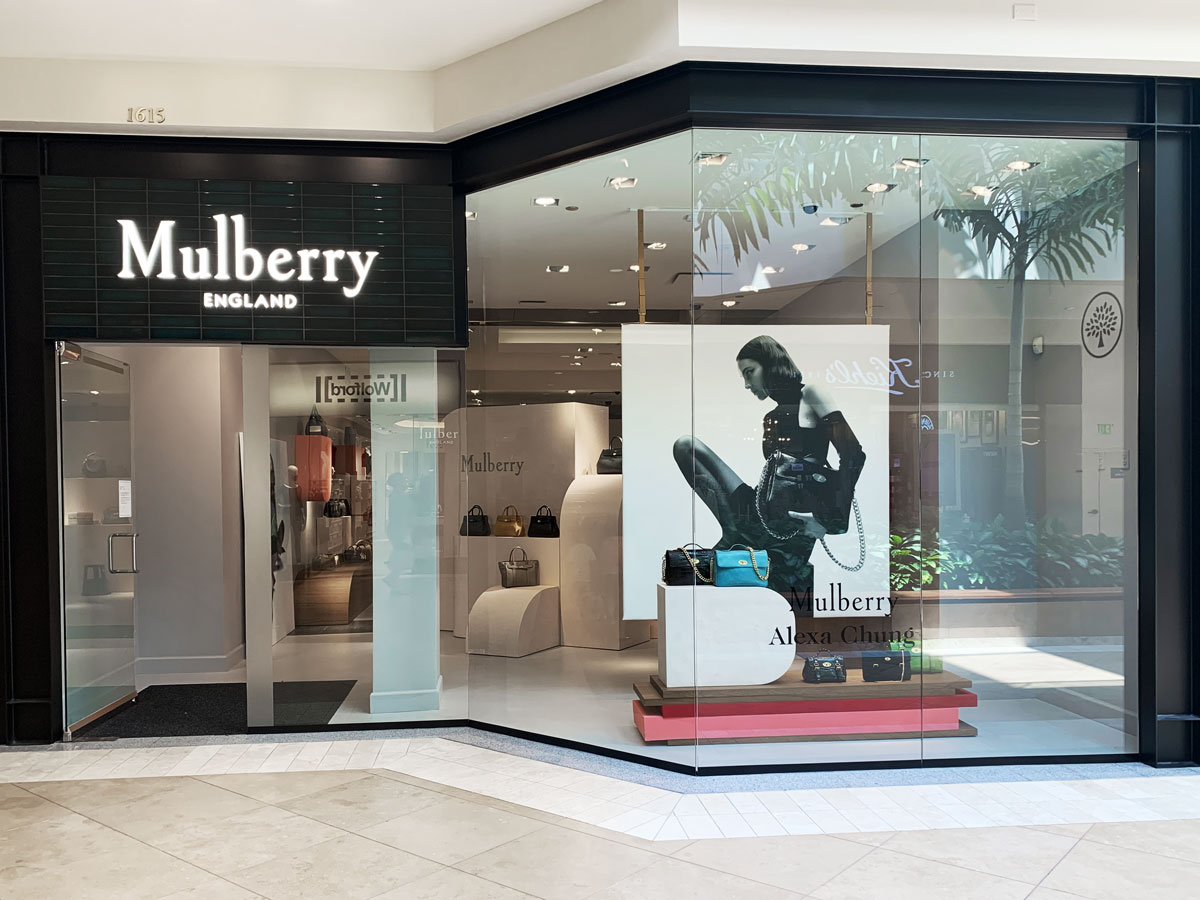 Customer Service:
The SAs at Mulberry have always been friendly and helpful, at least in my experience, and they lived up to that expectation at this location as well. The associates were knowledgeable and great at striking up conversations that created an enjoyable shopping experience.
Atmosphere:
The boutique was very, very small and set up kind of like a maze. Even with what shelving they tried to strategically use, aside from the store's three walls, there just didn't seem like a lot of room for product. The shelves also blocked a lot of light, so it felt dark.
Selection:
The store's inventory was actually pretty solid, though most of it was not on display. They had a lot of the best sellers out but not as many of the lesser-known styles. They also didn't have any of the pieces from their exchange program, which was a bit of a bummer as that's what I went in to check out. With that being said, they did have some of the Alexa Chung collaboration pieces that I also wanted to see and have been sold out everywhere.
Bottega Veneta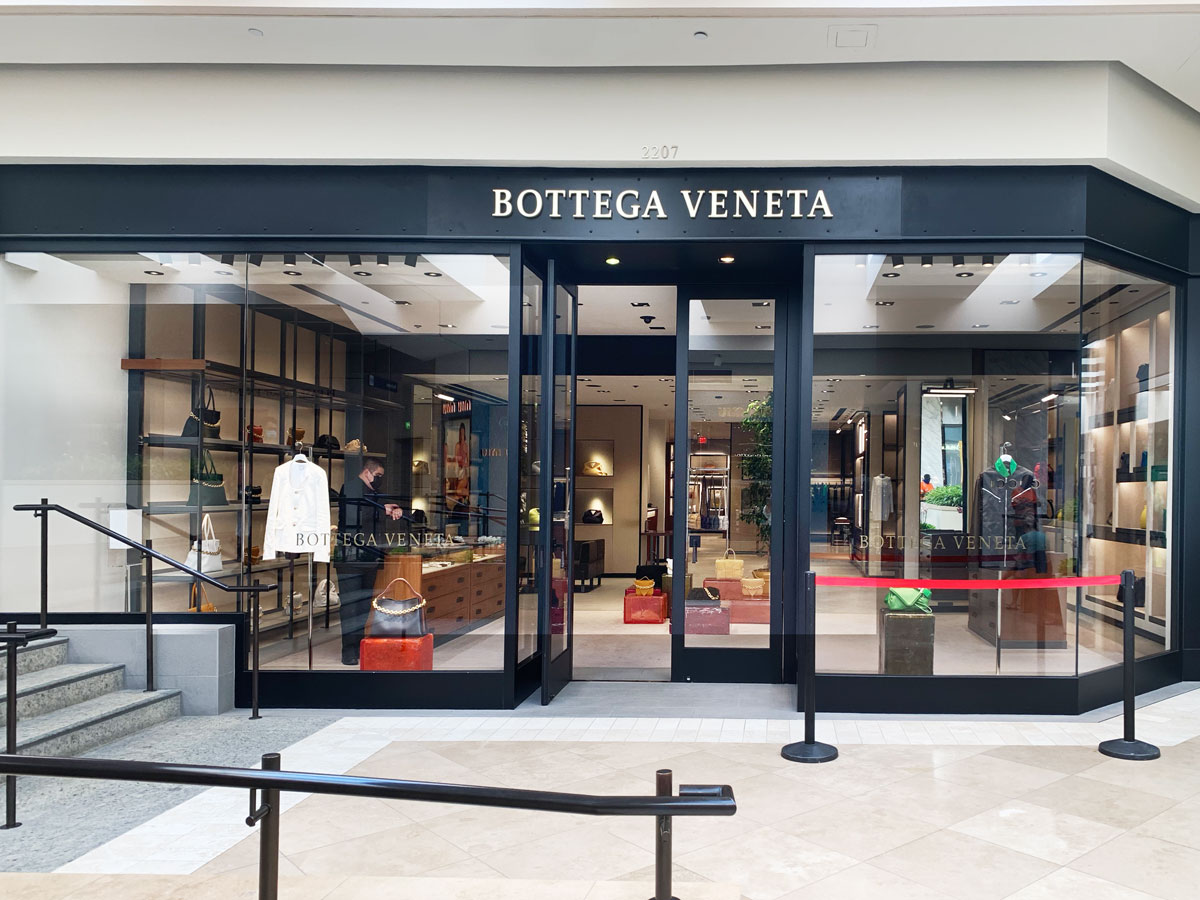 Customer Service:
Excellent service! I was paired up with an SA right away who was super knowledgeable and made excellent suggestions. She asked if I owned any of their bags, and I told her The Pouch and from there she showed me the Padded Cassette (which little did she know is on my wishlist). I fell in love with several bags, all unfortunately out of budget but dreamy nonetheless. Aside from being great with product knowledge, I found the SA to be sweet and personable. It felt like shopping with a friend: low pressure, and lots of fun.
Atmosphere:
The shop was clean, calm, and simple. Very minimal, but I could see everything clearly as all the product was very well lit. The boutique is a good size that allowed for more than enough space for distancing, and everything on display was accessible and easy to reach.
Selection:
Excellent selection too! They had the Padded Cassette I was considering in every color I could have hoped for and a solid assortment of Pouches too. They had drawers filled with the regular cassettes that almost looked like big colorful candy bars someone had stashed away. I do recommend asking about an item you don't see on display as they seemed to have plenty of stock not on display. Overall my experience here was enjoyable, and I would recommend this boutique to shoppers desperately looking for certain colorways.
Hermès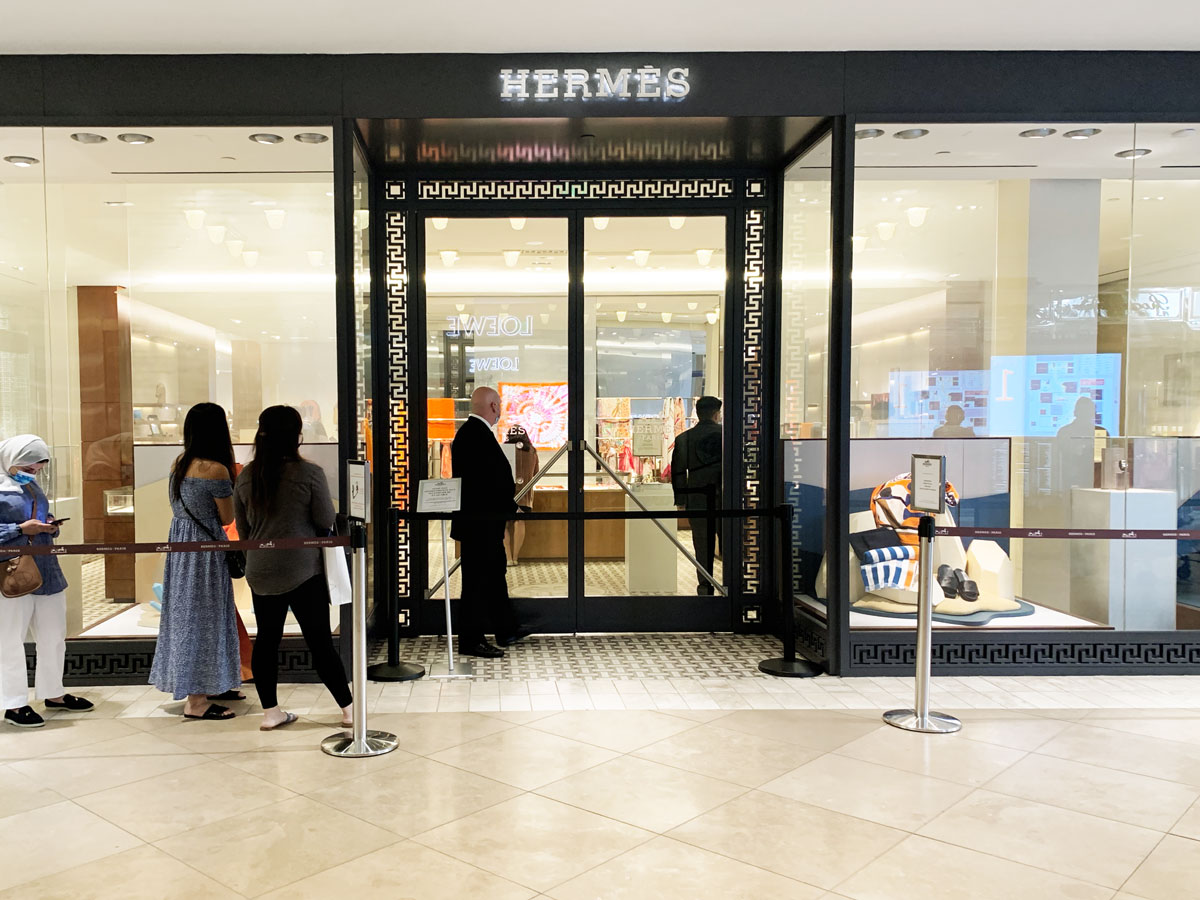 Customer Service:
My sweet SA is the only reason this boutique is getting any stars. Although she was still new and learning prices and colors, she was honest and friendly. We had a moment of connection about living in NYC, and despite her needing some product knowledge training, I would return to shop with her; she felt genuine.
The bad? We stood outside, waiting for entry for over an hour. I know this is because of COVID, but it felt ridiculous. While in line, I was stuck between an arguing couple and a crying baby, and the whole thing was just straight-up stressful. I should have just left, but I was stubborn, and the line behind me kept getting longer. By the time I left, many people were waiting in both the walk-in and the appointment lines.
Atmosphere:
I think I'm spoiled with the Hermès Flagship because this store felt small, but maybe it was just really empty. They mostly had jewelry and small accessories like scarves on display. The back had a few pieces of ready-to-wear and some home goods, but overall it just felt pretty sparse. I love Hermès, but this location did not feel very inviting; it felt kind of sterile and stuffy. I am a huge fan of the brand's playful side, which really was underrepresented here. I would not go back to this boutique again unless I really had to.
Selection:
There was one display case of handbags, there had to have only been about 7 or 8 bags in there at the most, and I was told that was all they had. At that point, my patience had run out, and I thanked my lovely SA. I would not recommend this location if you are looking for leather goods. I felt as though this was an unusual miss for Hermès.
Celine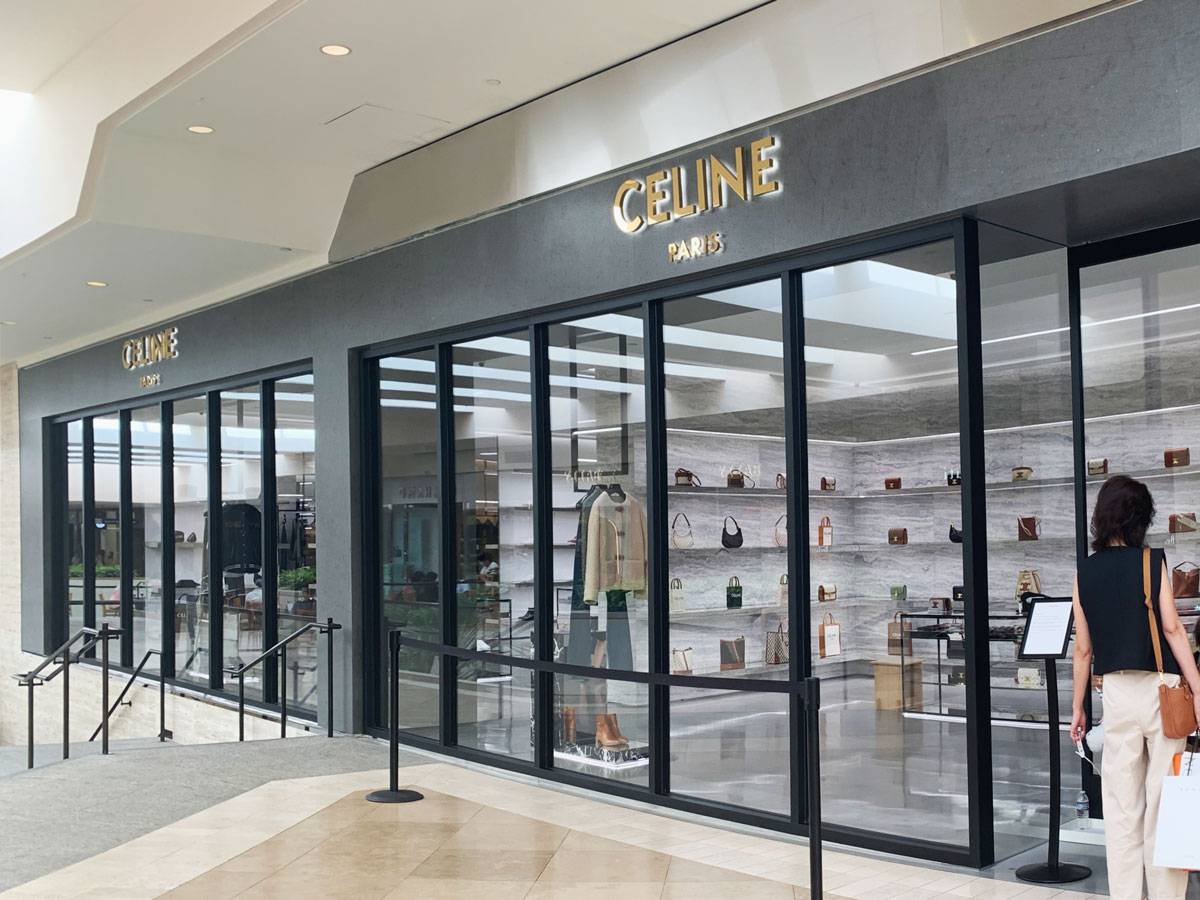 Customer Service:
The customer service was fair. I made friends with the security guard at the front while waiting for the previous customer to leave. The SA came and introduced herself, then had to quickly run off. It looked like she was alone in the shop, so I just enjoyed my privacy as I browsed. She came back to check on me periodically but seemed a little busy and frazzled. That being said, whenever I did have a question, she was helpful and knowledgeable about the product and even made a spot-on suggestion for a perfume I would like.
Atmosphere:
The boutique was very clean and organized, and I loved seeing all the handbags front and center as you walked by the windows. The shelves were marble, which was just enough texture to add depth but not distract from the product. I feel like they did a good job of making the space feel luxurious yet edgy, and I found myself drawn to the bags like a moth to a flame.
Selection:
They seemed well stocked and had all the greatest hits out on display as far as handbags go. I loved their selection of jewelry, and they seemed to have lots of different options for styles, but unfortunately, all the jewelry was brass which was a bummer.