It feels like much longer, but it's only been just over a year since Daniel Lee made his runway debut for Bottega Veneta, during Milan Fashion Week's fall 2019 season. The difference in the brand's aesthetic was felt immediately, and Lee's new designs were embraced by editors, influencers and celebs alike almost instantly. It seemed that overnight, Daniel Lee became a household fashion name. While by now everyone knows the hype surrounding The Pouch, which was introduced for spring 2019 (even before the designer's runway debut), there's another it-bag that rivals in popularity these days. Enter: the Bottega Veneta Padded Cassette Bag.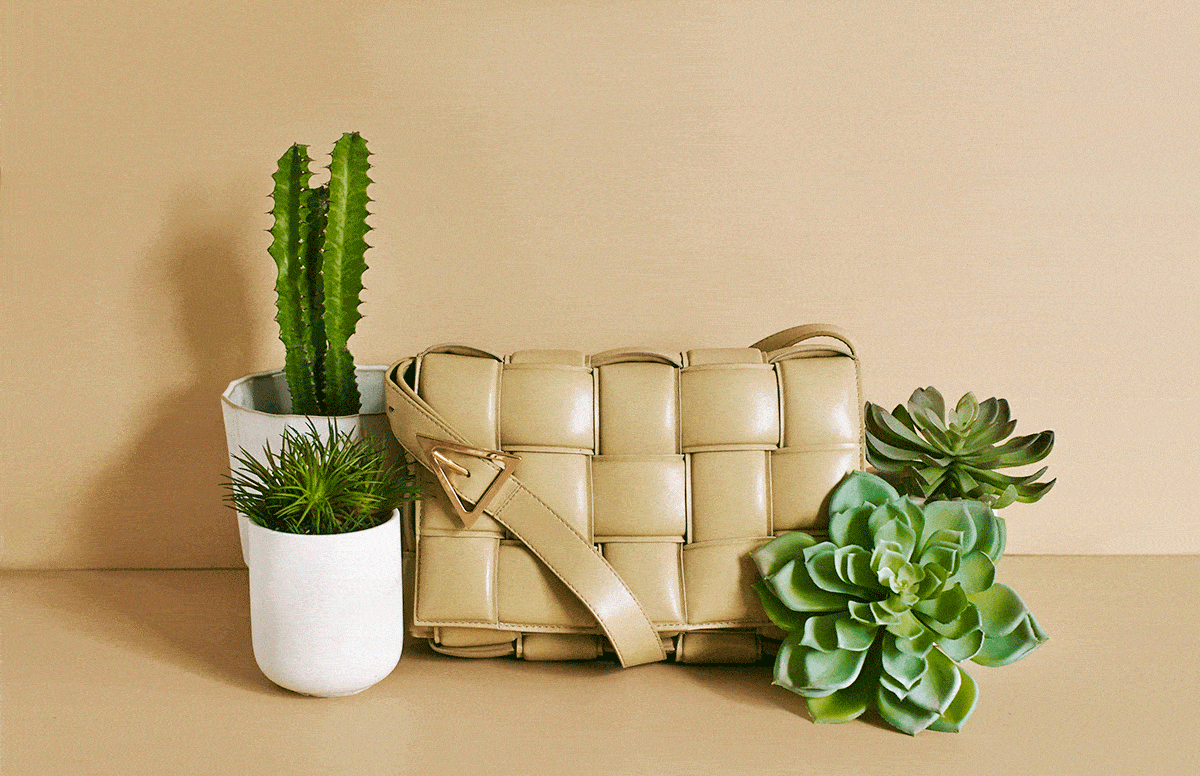 The Padded Cassette Bag is a fun, quirky twist on Bottega Veneta's iconic Intrecciato weave. Lee is no stranger to innovation, taking storied house codes and reimagining them in a modern way. He first debuted an exaggerated woven iteration of the classic house code for pre-fall 2019, using the reinterpreted maxi weave on giant bags, totes and a flap bag. We now know this flap bag as the Cassette Bag, and it was the following season that fans fell in love with its sister style: the Padded Cassette Bag. Today we're doing a deep dive into this incredibly lust-worthy design.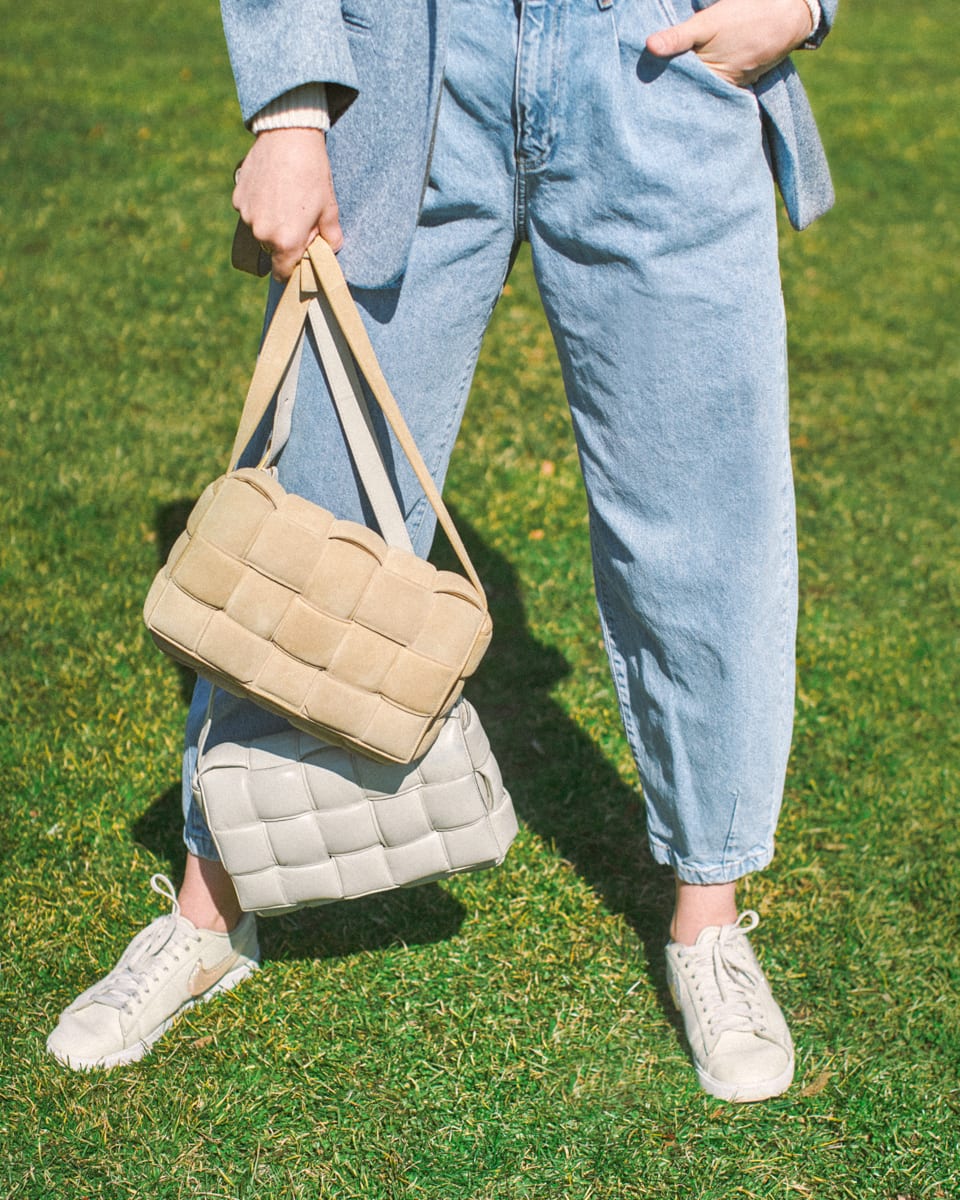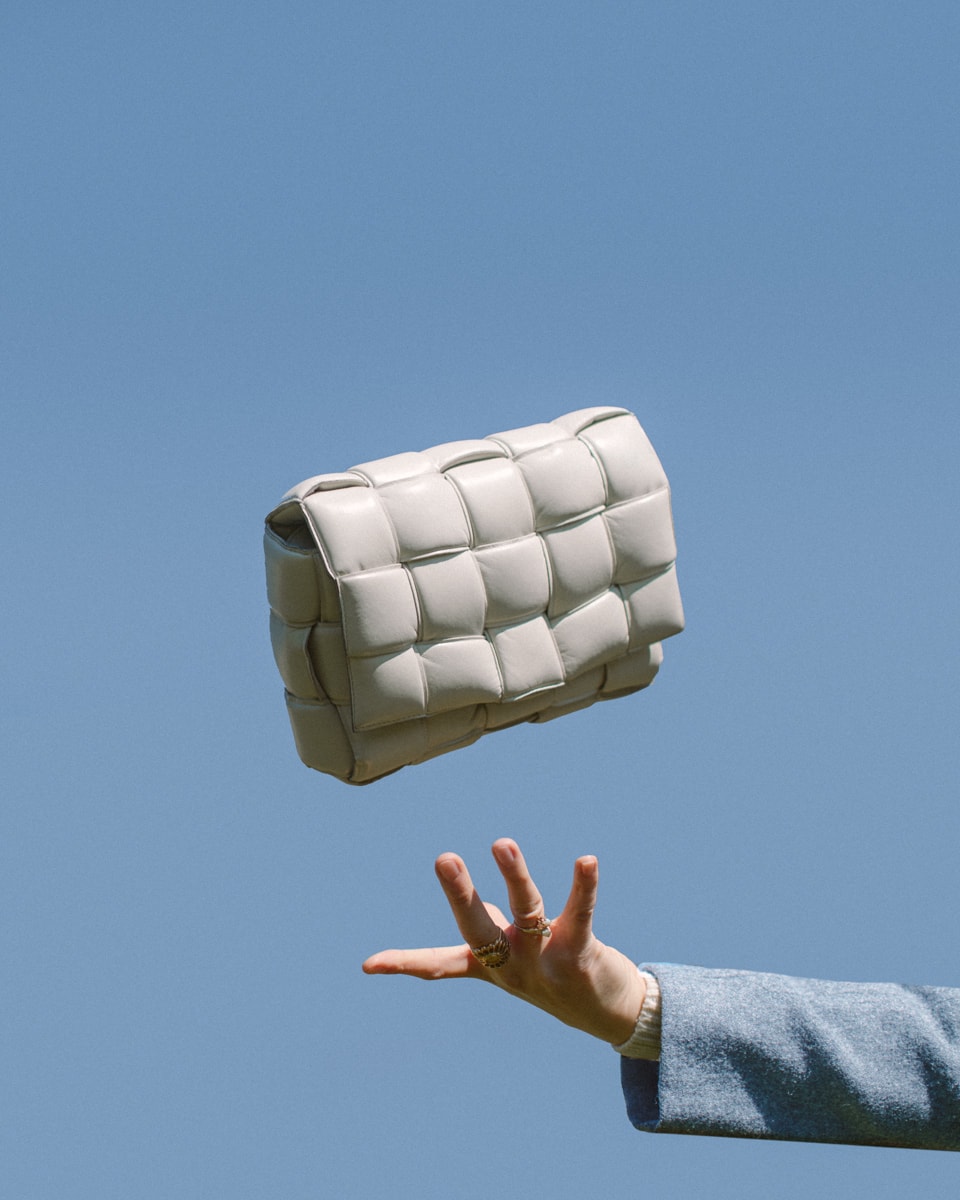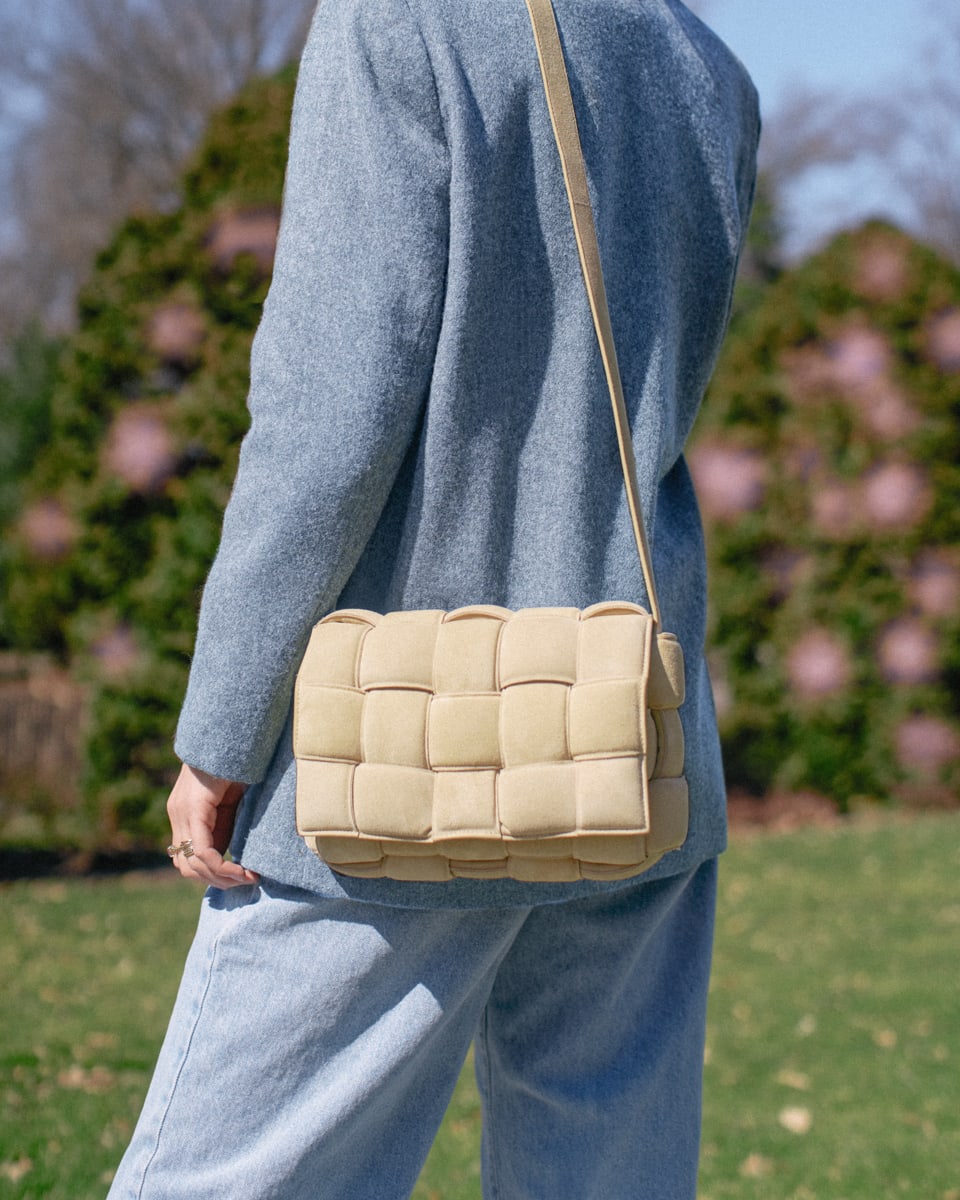 The Padded Cassette bag is instantly recognizable thanks to its puffed and pillowy woven leather and distinct gold-triangular buckle. While the sueded versions are incredibly covetable, it's the leather versions that steal the show. The lambskin leather is amazing—it's buttery soft and supple with a slight sheen. Though the Padded Cassette Bag is only available in one size, the options vary from muted neutrals to fun colors, so if you love it there's likely a version for you.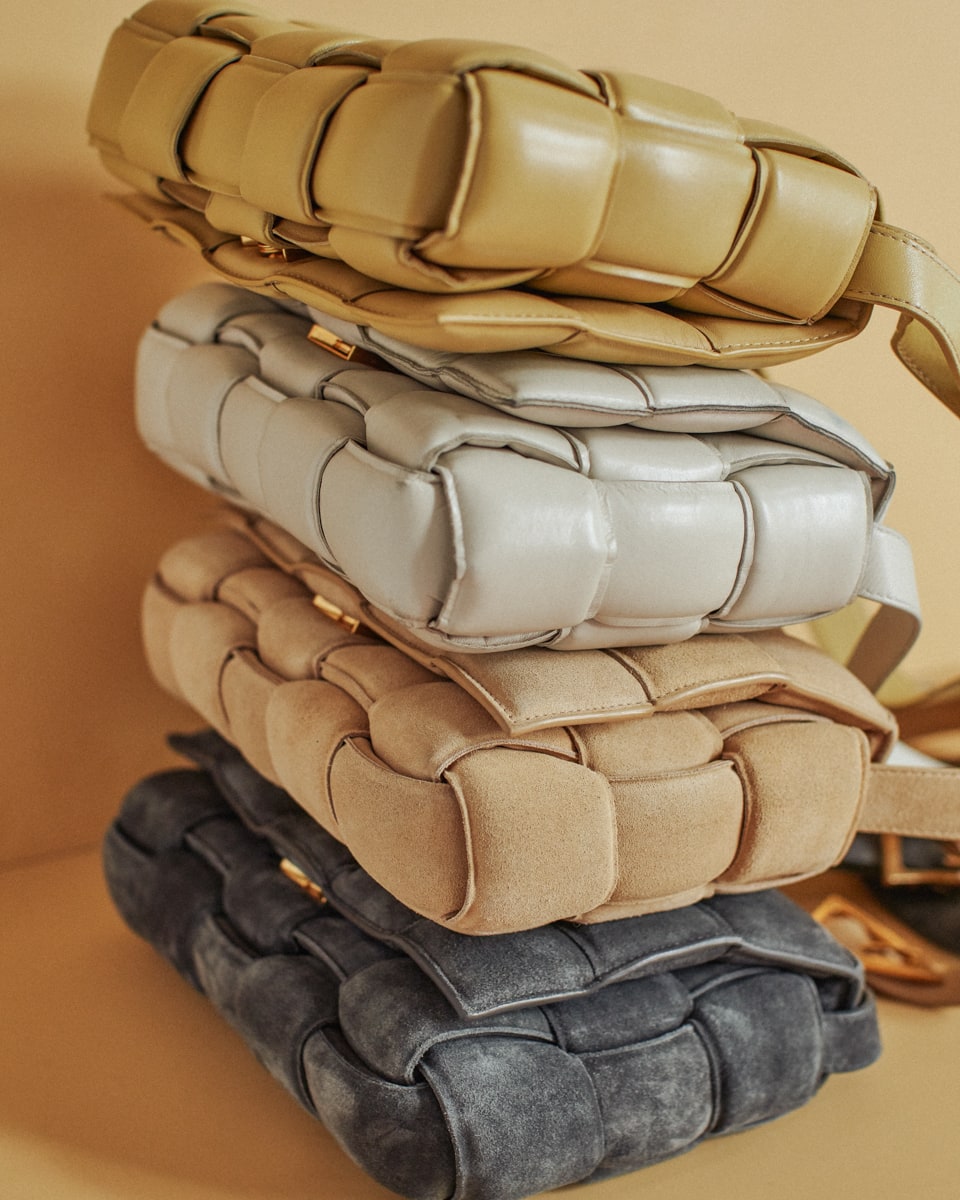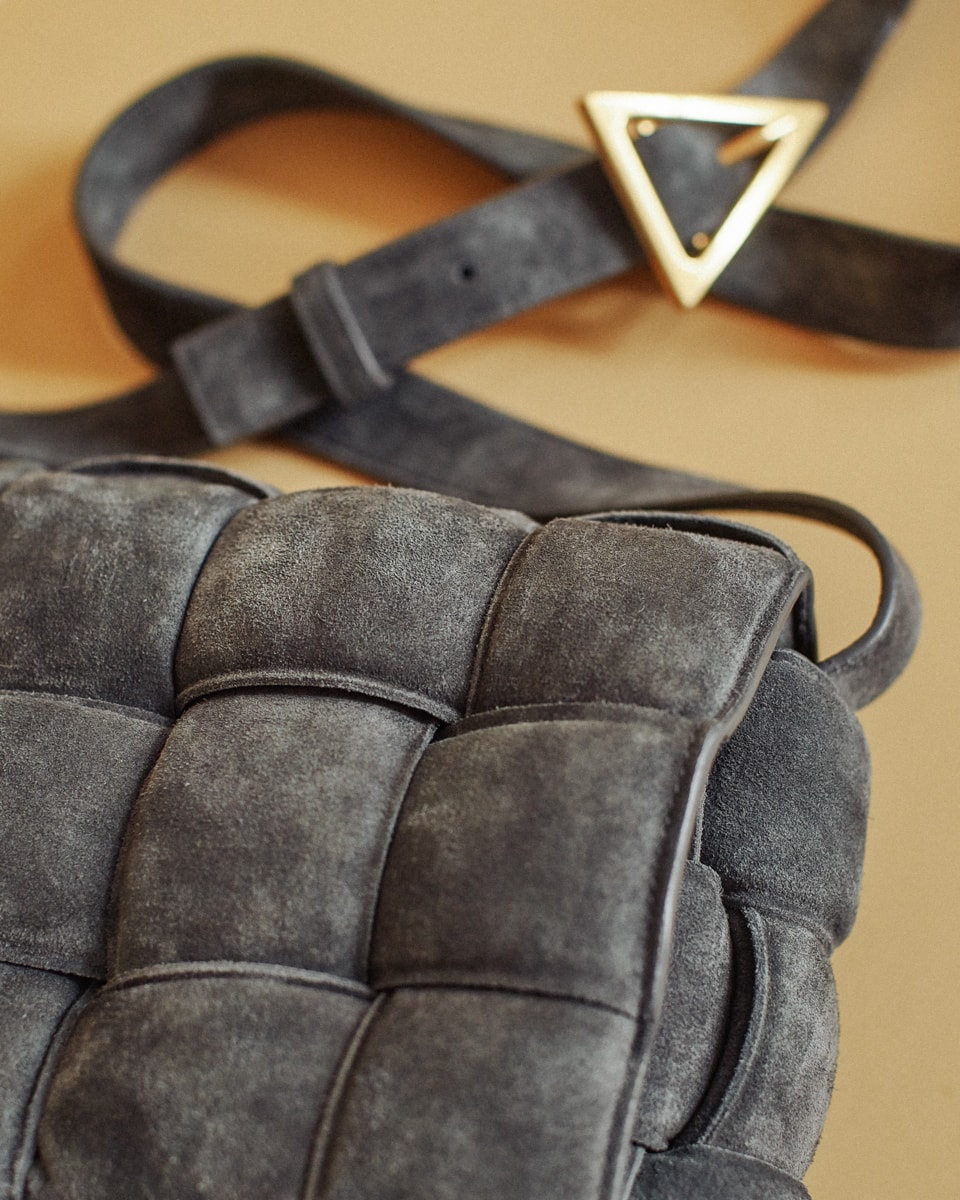 The Padded Cassette Bag runs on the smaller side, as most of its volume is taken up by the padded leather, making the interior space tinier than it may appear. It's still a decent side for your daily needs if you can streamline what it is that you carry. Inside, there is a zippered pocket and the bag's overall dimensions are 7″L x 10.2″W x 3.1″D. The strap is adjustable so that the bag can be worn crossbody or over the shoulder.
The strap can also be tucked inside, allowing the Cassette to be hand carried as a clutch. However it's worth noting that this would seriously diminish the interior capacity. The Padded Cassette Bag is finished with a magnetic closure, which truth be told is a tad tricky to operate, so beware! It can be hard to open, but it is successful at keeping the bag closed and your belongings secure. Purchase the leather version for $2,800 or the suede version for $2,700, both are available via Bottega Veneta.