Lately, my relationship with and love for Gucci has been growing. The brand has always been on my mind and has always been iconic, but there has been a recent resurgence that brought back the house classics with a current twist and I, for one, could not be happier. I recently reviewed my Lady Stirrup bag, and now I've got nothing but love for the Gucci Horsebit Shoulder Bags.
I've spent the past few weeks playing with two versions of this bag, one in vibrant blue patent leather while the other in grey animalier karung-printed leather. The blue version immediately lures you in, but I find it a bit hard to keep clean and smudge-free, while the animalier karung printed option has my whole heart. These bags are beautifully designed, with a longer shoulder strap and plenty of room on the interior, but the exterior is what continues to make me smile. The leather is thick and durable while feeling ultimately luxurious.
As the weather begins to warm up, I find myself drawn towards lighter and easier-to-carry bags that won't weigh me down, and these Gucci shoulder bags fit the bill. There are tons of different options available, and the addition of a great everyday shoulder bag will immediately update your accessory wardrobe. The best part of the whole thing (after the impeccable easy design)? The price. The blue patent leather version is $890 via Gucci, while the karung-printed version is $1,150 via Gucci.
You want one now too, don't you?!
1 / 3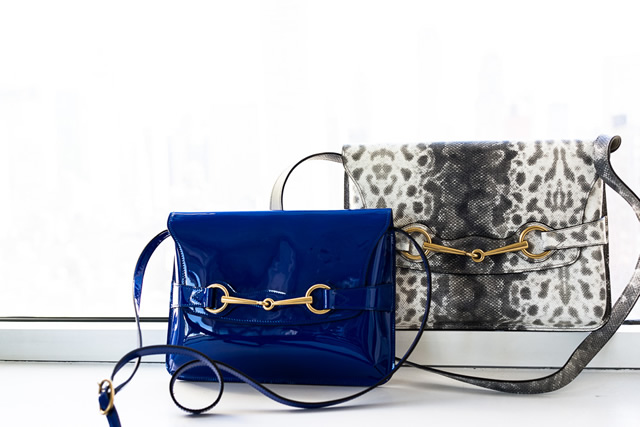 2 / 3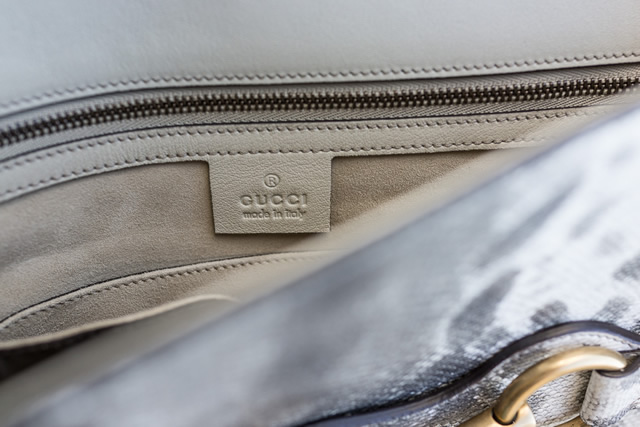 3 / 3