The dive into archives of storied House bags continues to be a major push for many brands, and much of this started with Gucci. Many of the bags we see have a twist from an archival design and the reintroduction of the Gucci 1955 Horsebit is no different, as it has been modernized with similar lines and forms that were first introduced six decades ago.
When you're a handbag lover and hear the word Horsebit, you think Gucci. The Gucci Horsebit is part of the brand's genetic code, being utilized for decades in countless bags, shoes, accessories, and clothing alike, it defines the brand as much as the double GG logo does. The Horsebit is made of a double ring and bar which is borrowed from the equestrian world.
As for this bag? Well, it's what the 2019 version of everything coveted and popular in the handbag world is made of. A dash of nostalgia? Check. A touch of the archives? Check. A heap of monogram fabric? Check. The end result is a bag that I personally love and see many Gucci and handbag aficionados alike yearning for.

The Gucci 1955 Horsebit bag would easily fit into your handbag closet as a classic daily bag, offering the proper dimensions to carry your needs without delving into the world of oversized totes and shoulder bags. In fact, this bag can sit snugly under your arm as the shoulder strap is adjustable from 9.8″ to a 17.7″ drop. I always prefer a longer drop, but it's become popular again to carry a more compact bag right under your arm. Overall dimensions are 9.8″W x 7″H x 3.1″D with an interior that is created with compartments and space in mind.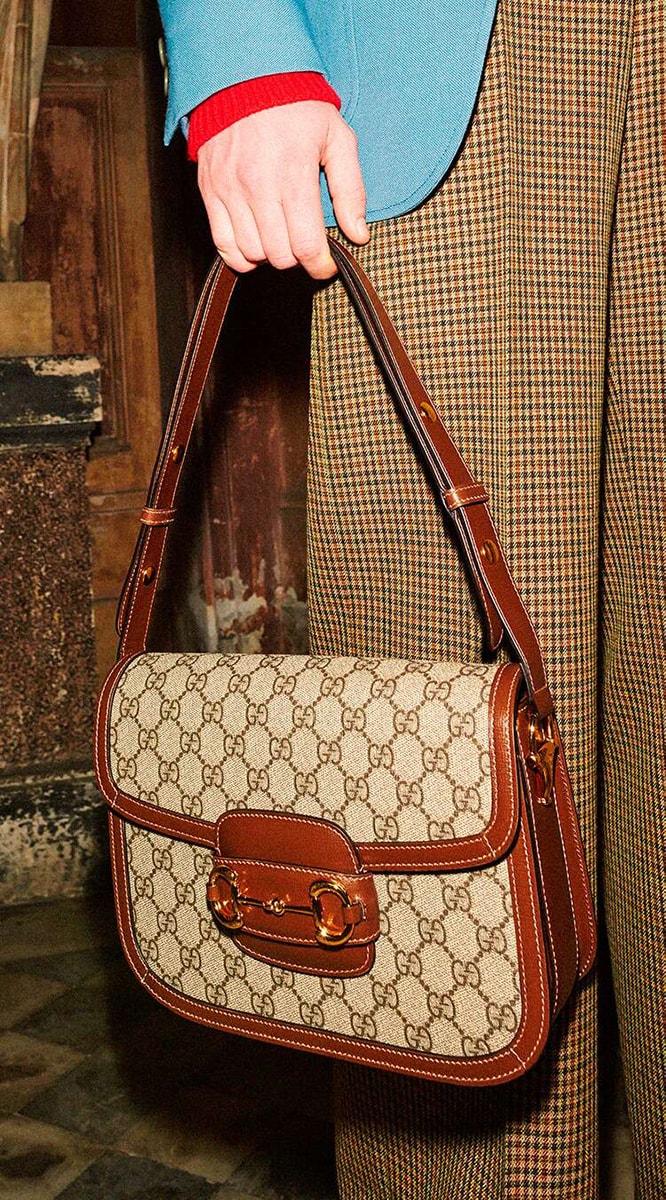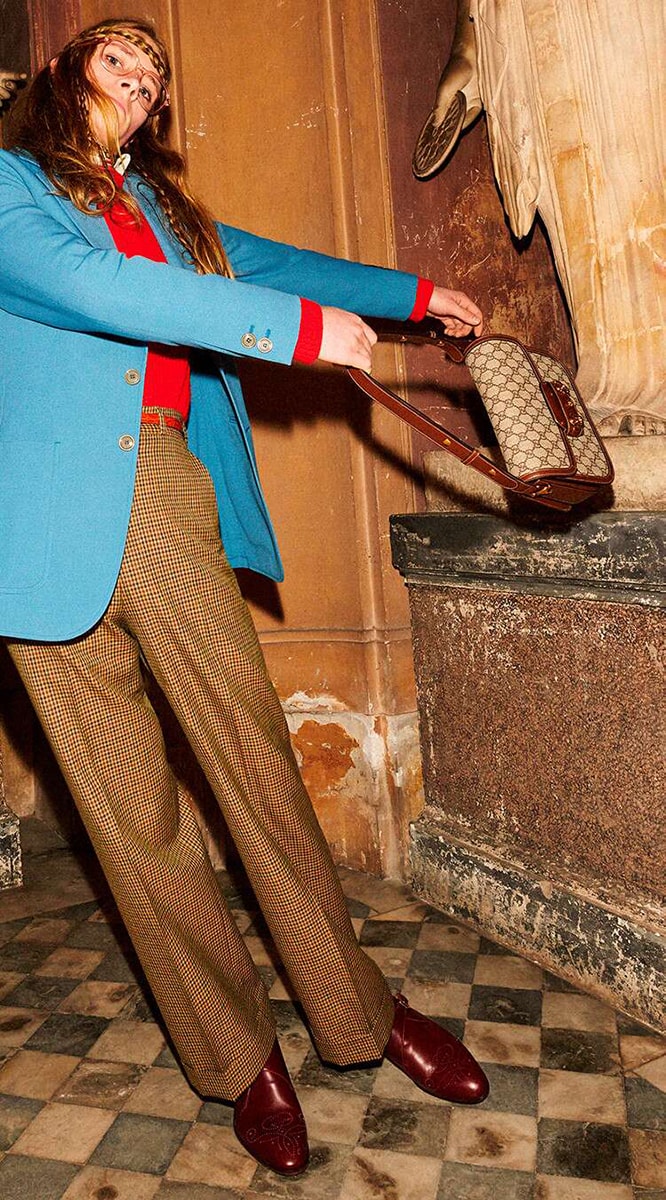 If you've read the site for a while, you know I am a lover of interior organization. Pre-kids I would meticulously divide up my items into sections of my bags that made sense. One area that was least accessible would always have my 'medical' items that were there for emergencies only while the easiest to reach part had my phone and wallet. It was an odd obsession that I tend to try to recreate with the kids, and while it always starts with the right intention, by the end of the day my bag is a mess. But if you have the want and time to plan the interior of your bag, the three gussets with one zipper and one open pocket create areas that allow this for you. The center pocket is the most spacious by far, but both the front and rear pocket will allow for organization and separation. Plus the exterior of the bag has interesting lines because of the gusset as well.
The exterior of the bag has all aspects that make Gucci well-known and sought after right now, including the iconic GG Supreme canvas print with brown leather trim, gold-toned Horsebit hardware, and a retro-vibe with a twist. The shoulder strap is attached withhalf of a Horsebit detail and the strap is adjustable, as mentioned above, but you will also be given a small pouch containing two additional button covers to hide the exposed studs when the shoulder strap is lengthened. Not necessary, but a nice touch. In a move that I love, this bag was first available online exclusively.