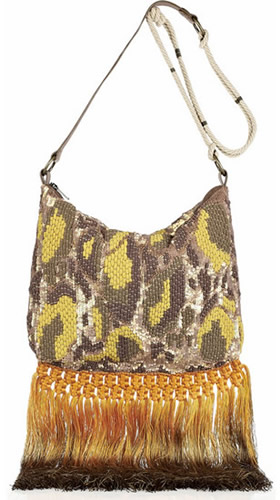 Is fringe still in? Matthew Williamson thinks so. He also thinks sequined and silk is what it is all about hence he threw them all together on this bag.
I am always looking for something funky that stands apart from the rest and this bag surely does that. But does it do so in a fashion-forward way or as a total miss? Start your Tuesday off with some fill in the blank fun. Buy via NAP for $1995.
Fill in the blank below: The Matthew Williamson Fringed Sequined Silk Bag is _______.