New York Fashion Week may not be as well-known for bags as Milan and Paris, but there are still some big brands who show in NYC, and they got our members (known as tPFers) talking at the PurseForum this week. While we look at things with an editorial eye, our members view the shows as shoppers, and their insight into the brands they love is fascinating and prescient.
This week, our Forum members had the most to say about Mansur Gavriel, Kate Spade and Coach–three brands that all built their reputations on their bags before branching out into other areas of design. Here's how things shook out for each of them, from the shoppers' perspectives.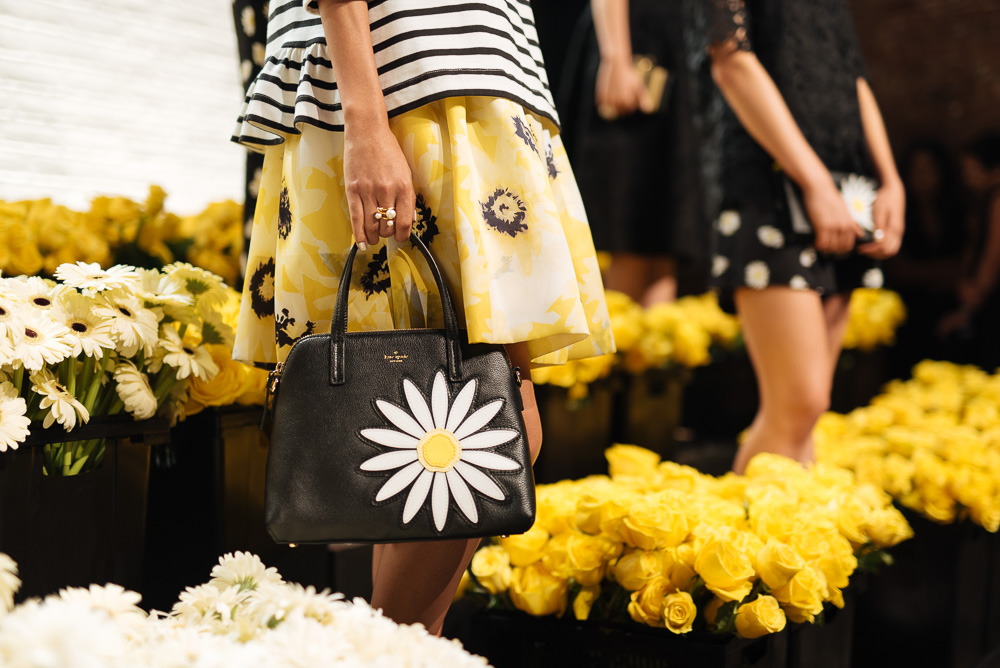 The PurseForum loved this collection. Member redlipclassic wrote:
kate spade gets me every single time. I need to start saving money…
Member bakeacookie agrees:
Oh my goodness! That dog and the tea pot are absolutely lovely and I'm in trouble next season.
A lot of Kate Spade fans get excited when one of the brand's novelty clutches appeal to one of their interests. Member dizzyspell, for example:
Gah, what don't I want? All I know is I need that ticket clutch and, as a tea fiend, either the wicker tea pot or tea box clutch.
All in all, Kate Spade Spring 2016 gets the PurseForum's seal of approval.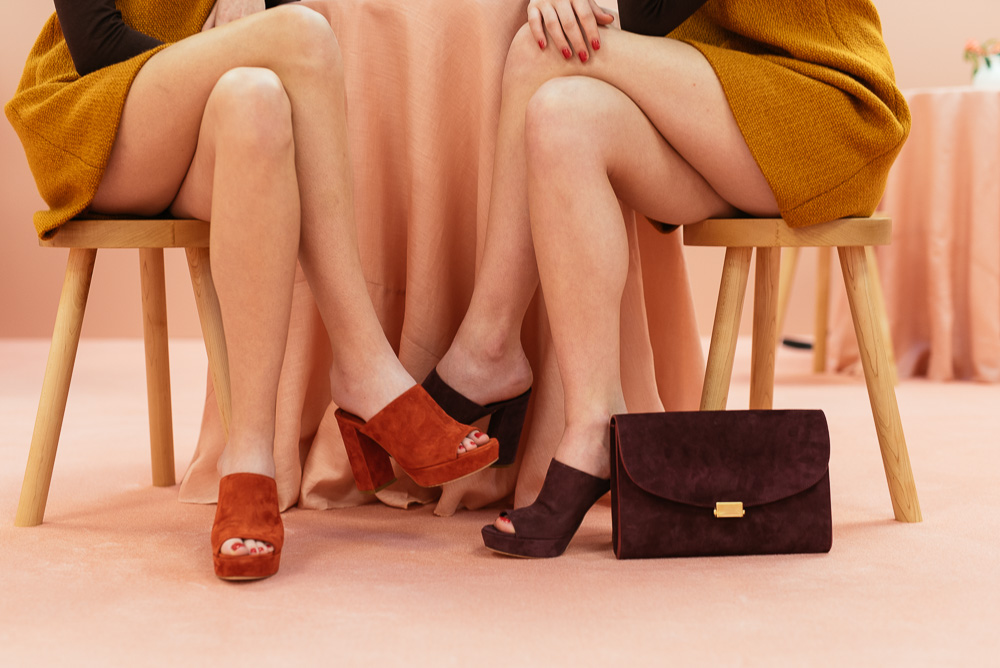 Mansur Gavriel is a relatively new brand, relative to others in New York that excel at handbags, but the brand's meteoric rise to popularity and the craftiness required to get your hands on one of its bags means that it already has a bustling PurseForum section. The brand debuted a line of shoes at its first-ever New York Fashion Week presentation, and tPFers had strong opinions of all kinds.
Member heartnaspade is on board with the new shoes:
I think they're on the right track and I'll probably try to get a pair of shoes when they come out
Meanwhile some members, like monkyjib, expressed relief at their shoe disinterest:
Lucky for me I don't love the shoes. Don't mind the clutches, maybe I'll get the 'volume' one.
Still other members, like HiromiT, worried that the brand's notorious wait lists would be a deterrent for trying the new shoes:
I quite like the flat slides but they're not so unique that I'd stalk and put myself on a billion wait lists for them. I'd rather buy the same style from a different designer with plenty of inventory.
Now, onto the bags. Member shopping247 was into the new Circle Bag, but more as an idea than as a thing to carry:
I like the novelty of the circle bags (very mod!) but I just don't see myself carrying them. Rather, I just want to pick a very fun color circle bag and display it on my art shelf at home. If only I had a bazillion dollars to do such things…
Mostly, though, members like pinkngreenpurse were receptive to the new stuff but fearful of continued (or worsened) difficulties buying the bags:
With all of these new products, I foresee even greater availability issues in the future…
As always, shoppers' main concern with Mansur Gavriel is whether or not they can get their hands on any of the products.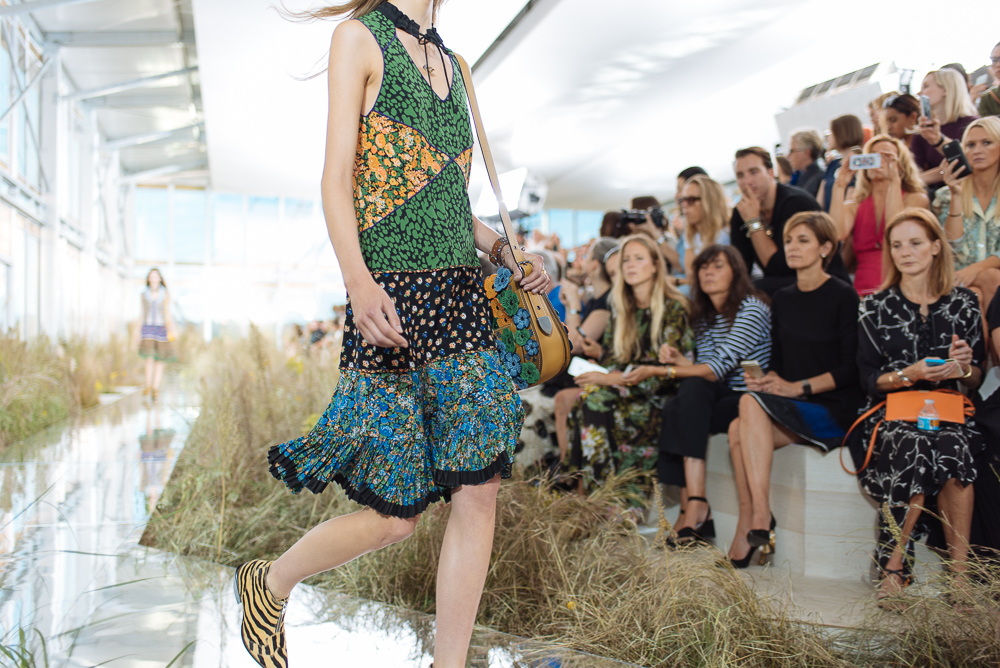 After 75 years in business, Coach held its first large-scale show at New York Fashion Week this season. Not only did it present an expanded selection of apparel, but the brand launched the new Coach Saddle Bag, which is available for purchase immediately via Coach.
At first, members like snowflake were bummed that the models carried their bags on the side turned away from the livestream cameras:
What a wasted opportunity to show off the bags. The camera was positioned to the right of the models but they all carried the bags on their left hand side. Somebody made a big blunder.
Members like abwd weren't put off by the angle of the presentation, though:
I may be in the minority, but I LOVED it. Some of the bohemian dresses were not quite my thing, but the bags looked amazing!!! Some beautiful pieces that were ramped up for runway, but I think they really nailed it.
Member stardustgirl is particularly into the runway clothes:
If all those tiny prairie prints are a hint at a trend for Spring, I'm all set. I love vintage clothes and those are quite Gunne Sax in the fabric (not so much the cuts).
Member soongirl was skeptical at first, but she's coming around:
After initially being unimpressed now I'm kind of obsessed with these ostrich bags. I hope they aren't as expensive as I think they're going to be… And the multi-color/texture saddle bags are intriguing.
Overall, once the visual angle got sorted out, our members seem excited about Coach's runway debut.