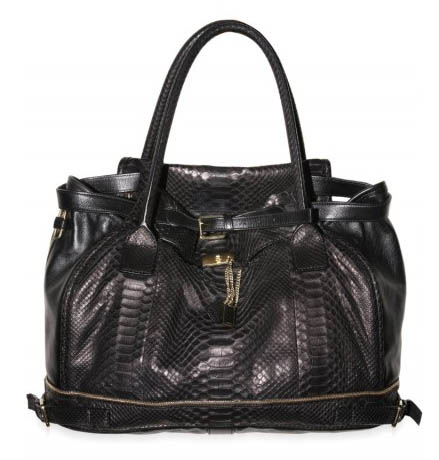 Oh, it's so pretty. And so functional. And so every-day usable. And so luxurious. In short, the Chloe Python Marlow Bag? It had me at "hello."
I've given the regular leather version of this bag some loving in the past, but it is truly eclipsed by the beyond-gorgeous python version.
To me, this bag is exactly what useful luxury should be. It's big and roomy, it can be carried every day, it would fit in with a variety of wardrobes without being obtrusive or obvious. It's quietly fantastic, and it has a slouchy sumptuousness to it that is hard to find in anything but the best materials.
It looks like an exquisite vintage piece that only the most fashionable person you know would ever be able to find at a flea market, but here it is, easily accessible. Well, if you have four grand, that is. Buy through Luisa Via Roma for $4962.