Goyard is one of few brands that has both a long, storied history and a sense of mystery about it. Until recently, the only place to purchase Goyard in New York City was at small boutiques in Barneys and Bergdorf Goodman, but the brand has a long history with NYC. During the late 19th century, Goyard trunks were offered at the iconic Wanamaker's in downtown Manhattan.
Earlier this year, Goyard decided to make a permanent home on East 63rd Street in Manhattan's Upper East Side. The store is a few steps from Madison Avenue, inside a five-story townhouse made of Indiana limestone and red brick. The building exudes a sense of Parisian style, but it's firmly planted with NYC charm as well.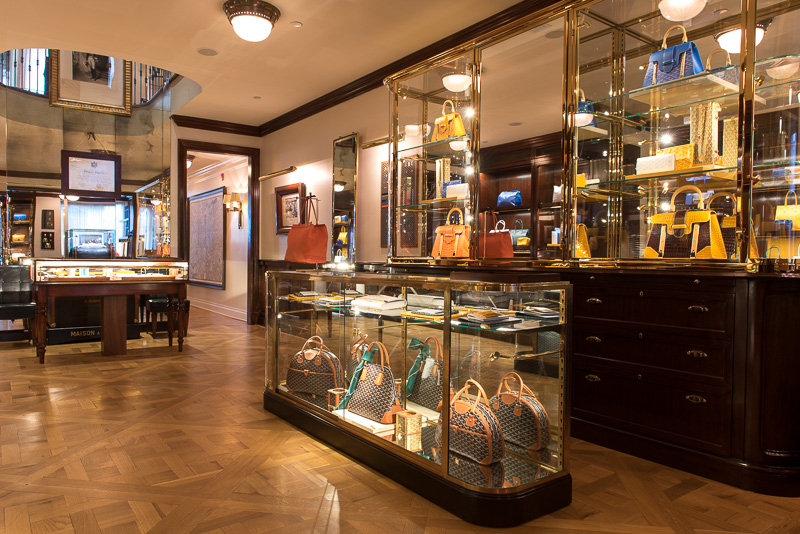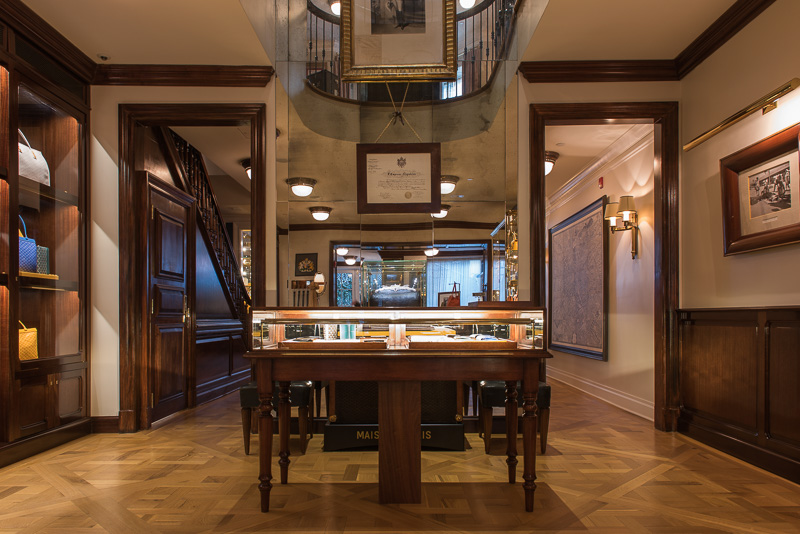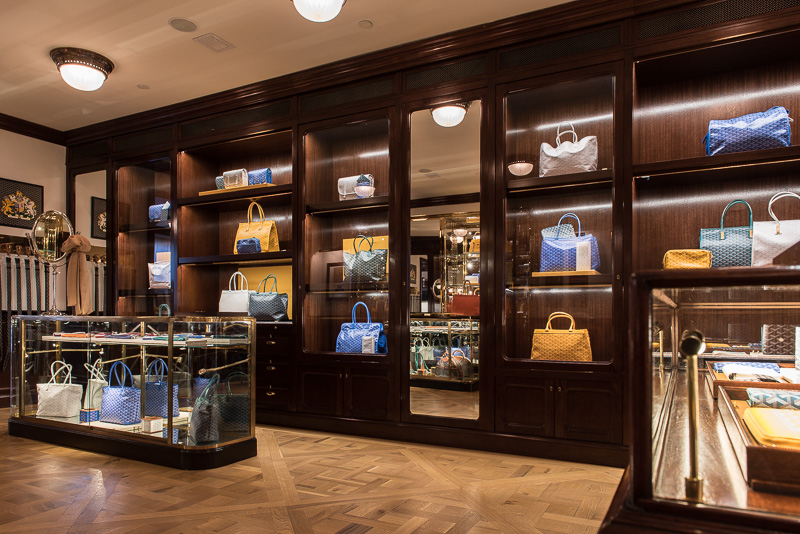 Vlad and I were invited to take a look at the store and share its beautiful features with you. This was beyond exciting for us; Goyard is a brand that largely shies away from the Internet, though we do have an entire subforum dedicated to the brand on our PurseForum.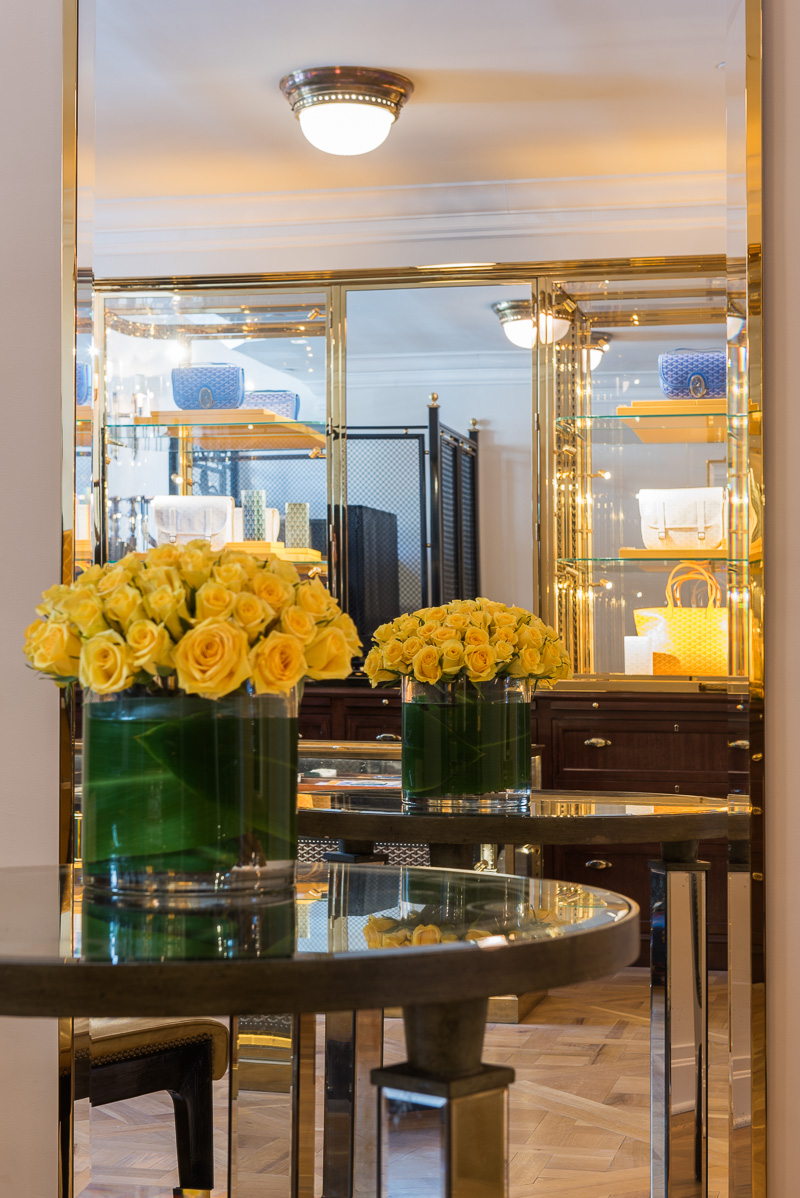 When you step inside the store, it feels like you are in a private residency; the only difference is it's lined with delightful and expertly crafted leather goods. The entryway is elegant, with a Parisian-inspired mosaic archway that leads into a selection of handbags, accessories and one-of-a-kind pieces. If you were looking for a backgammon game or picnic trunk made by the craftsman of Goyard, you can find it here.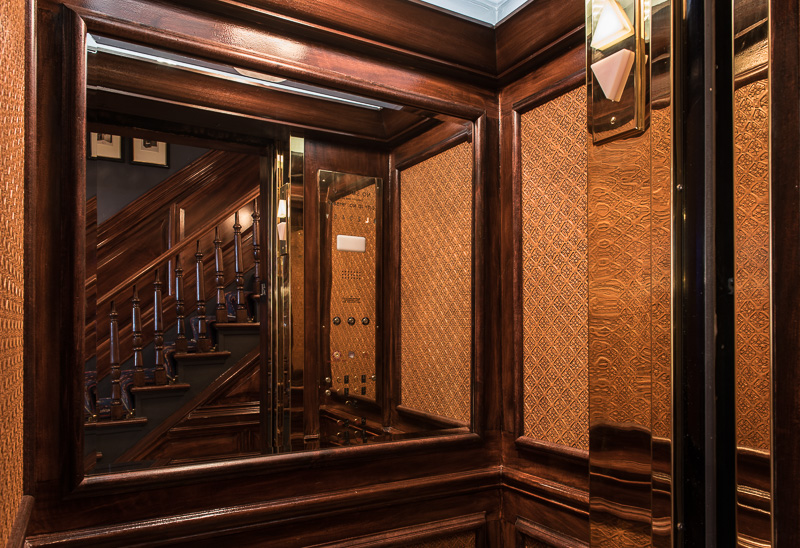 There is an open courtyard as well, set up with white Riviera patio furniture. You can then take a mahogany staircase to the next floor, which houses a vintage trunk library, along with a cabinet of curiosities and pet accessories.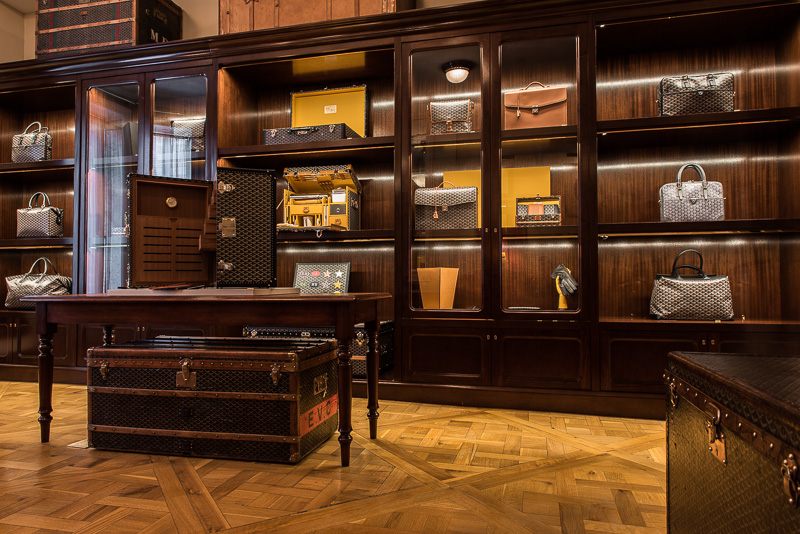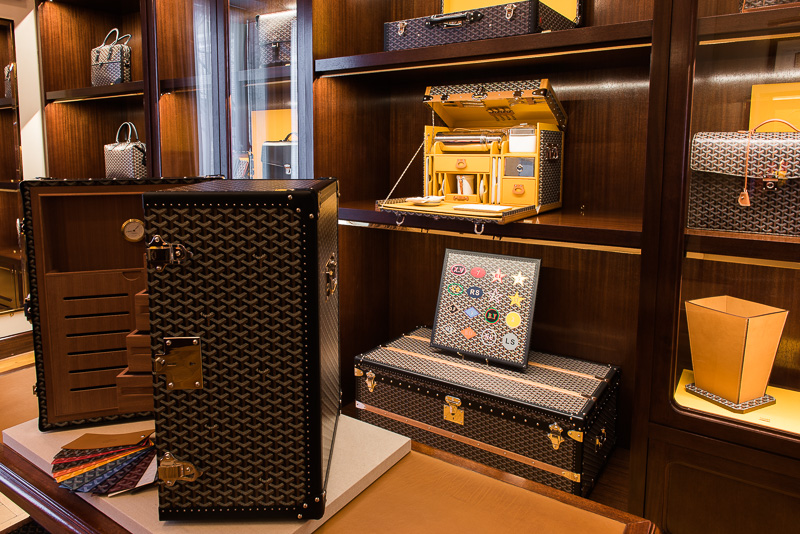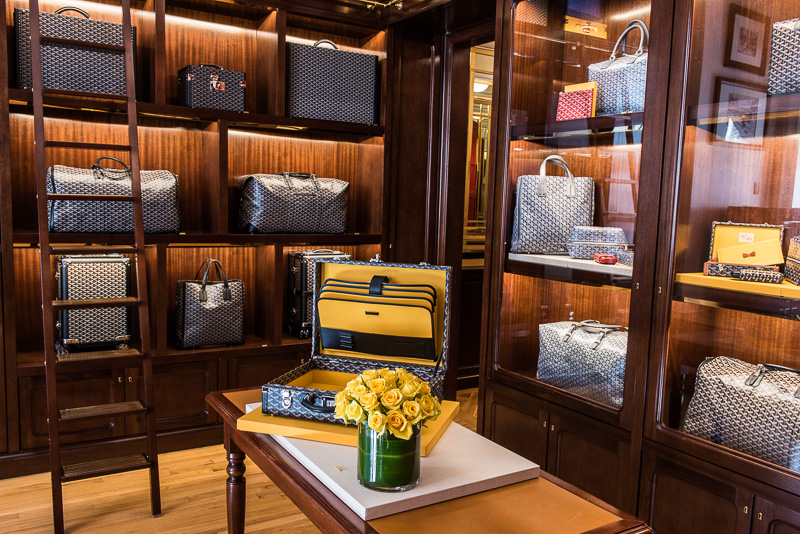 The store is begging to be perused, not only to see the Goyard items but to take in the impeccable design and finishing of the interior, as well. Though it's in the heart of NYC, once you enter the store, you will feel like you've been transported into a different place and time. Welcome to New York City, Maison Goyard; we are happy to have you.
Visit the store at 20 E 63rd St, New York, NY 10065. The store is open daily from 10am to 6pm, and closes at 7pm on Thursdays.