This week, as we gear up to celebrate National Handbag Day, we want to share some of our favorite stories that involve bags. When I've chatted with different handbag lovers, I inevitably end up hearing some really crazy stories of the lengths people go through to get the bag of their dreams.
I am no different, and in the very beginning of the PurseBlog days, I went through great trials to get my hands on one of the most covetable It Bags of all time. Rewind to August of 2005: I was in Cologne, Germany, visiting Vlad while he was in grad school. The Chloé Paddington was the most sought-after bag of the day, and I wanted one to call my own. The bag was sold out everywhere, and the more I looked, the more I realized my chance of getting one was incredibly slim.
Every online store was sold-out, so I started to call boutiques in Europe to see if any of them had a Paddington by chance. I specifically remember calling the Chloé boutique in Paris and the sales associate literally laughed at me and said, in a perfect French accent, "A Paddington?! Everybody wants a Paddington, nobody has one!"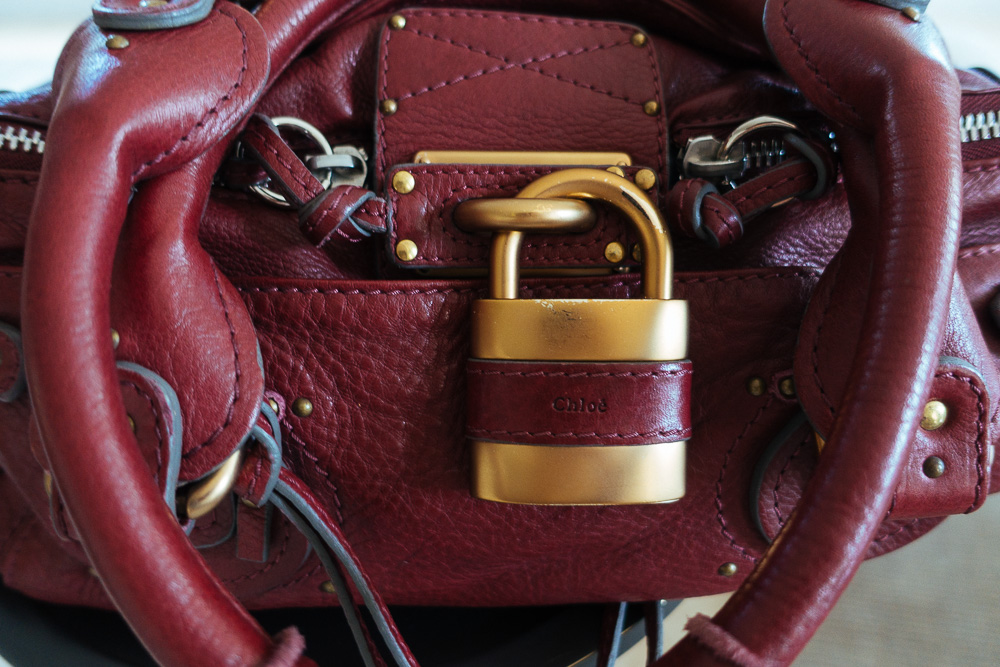 I called the Chloé Munich boutique next, and Vlad spoke to the sales associate in German, explaining just how much I wanted a Paddington and that he was desperately trying to track one down for me. The associate told him we were in luck; they had a wine-colored Chloé Paddington they had been holding for a customer who did not arrive back from vacation in time, so the bag was just being released from the hold that day. We asked if we could come sometime during the week to get it, but she explained that there was a long list of people wanting a Paddington and she would hold it for us just for that day.
So we did what any sane handbag lover would do: we got in the car and headed toward Munich, promising to be there before the store closed (which, based on timing alone, was going to be tricky). The drive was just shy of six hours each way, not including stopping for food, gas and bathroom breaks.
I remember how excited I was on the way there; we both were! This was right after we started PurseBlog, and I was so excited to get the bag I was lusting after. Once we arrived, which was only about 30 minutes before the store's closing, I met the sales associate, checked out the bag and handed over my card before I knew it.
I finally had my wine Chloé Paddington and she was beautiful. We were so tired and needed to start the six-hour drive back to Cologne, so we didn't even get ourselves a nice dinner: we went to McDonald's. Yes, I was carrying my new 955 euro bag and eating McDonald's fries.
We had so much adrenaline on the way to Munich, but I can't say the same for the drive home. We were coming off the high of the entire experience, and Vlad and I still talk about trip to this day. I love that bag; it was one of my first major purchases and one of my best handbag stories. Shop Chloé via Net-A-Porter.
What is your craziest bag acquisition story?