First of all, women should never be defined simply by who they date, smash, or marry. That being said...Justin Bieber's dating life has been a set of revolving doors for several years now, and Hailey Baldwin seems to have emerged dizzy but triumphant. Or at least as of press time. Since Baldwin first became involved with Bieber several years ago, she's acquired many gorgeous new designer bags. So we're happy for her, but mostly because of all the bags, and increased paparazzi focus on her means we get to see them more often.
1 / 8
Here's Hailey carrying an Alexander Wang Rogue Bag as she leaves the Zadig & Voltaire show at NYFW (which she modeled in, of course).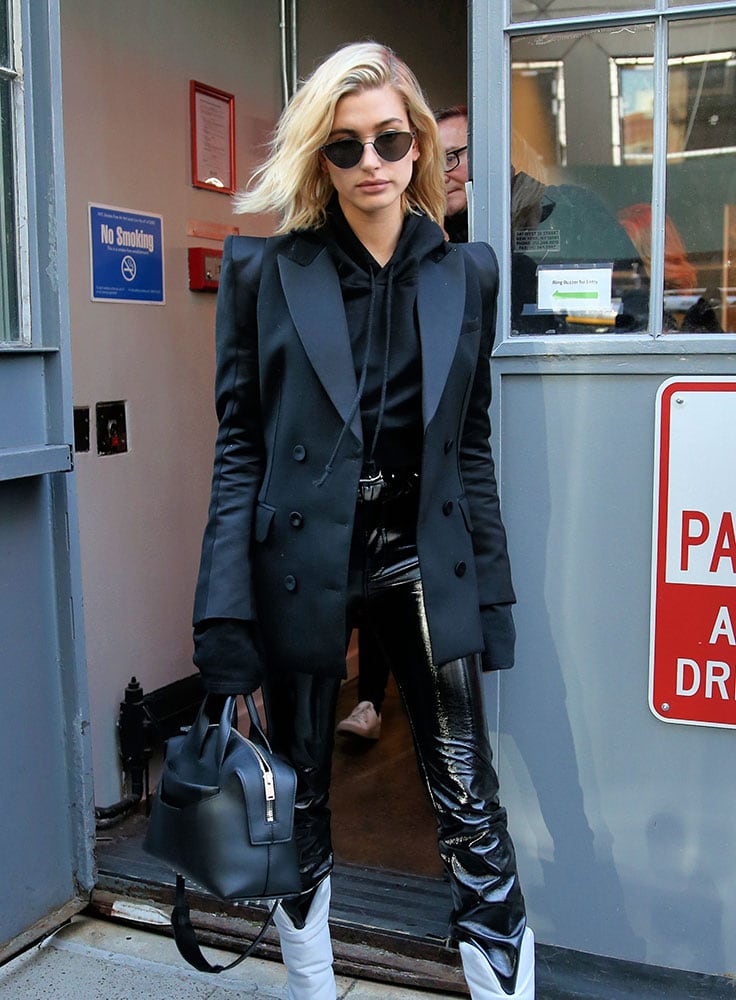 2 / 8
She carried this black Fendi Peekaboo to a recent dinner date at Nobu with Justin. No idea who makes the rest of her outfit.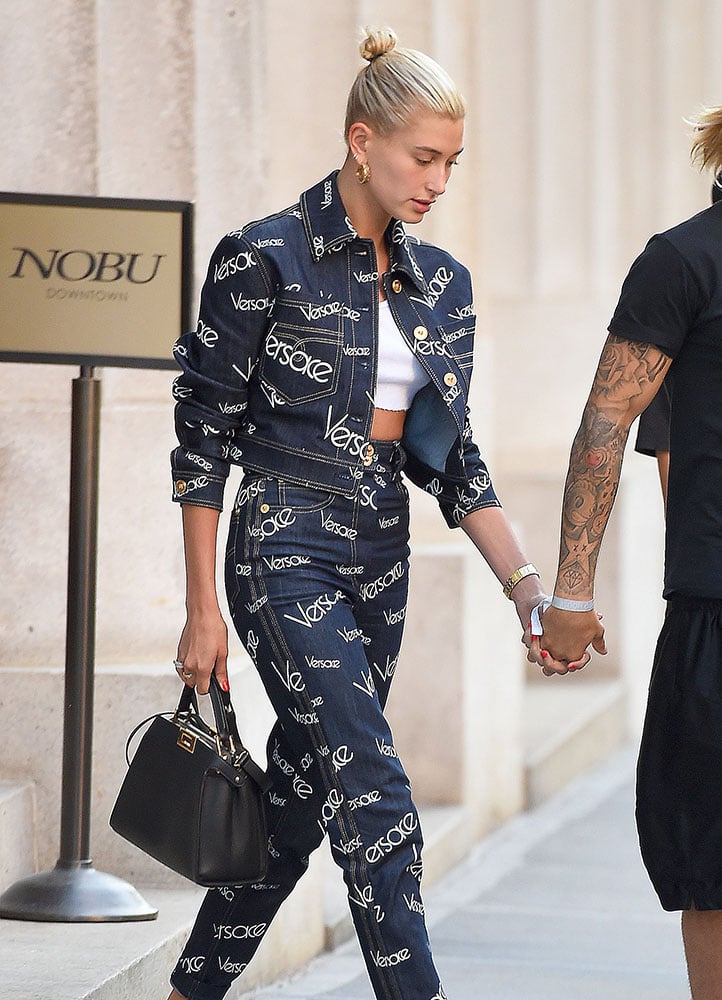 3 / 8
Black is very much the theme here: Here she is at the Toronto airport with a sleek Givenchy Antigona Bag, outfitted with a Givenchy Raccoon Tail Bag Charm. Are raccoons exotic now?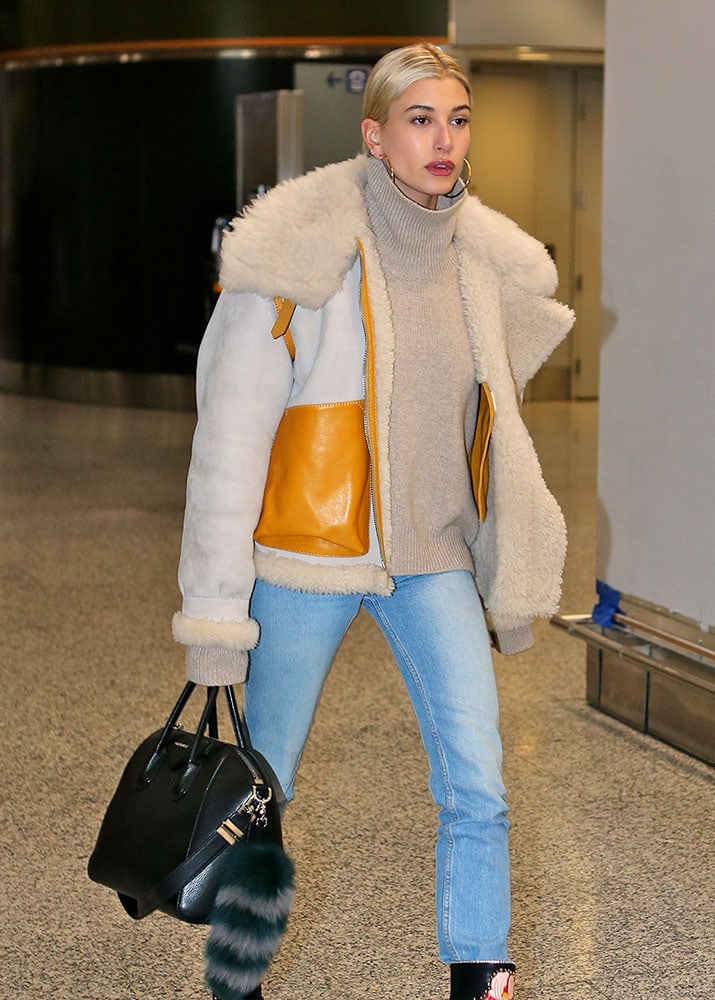 4 / 8
Hailey carried this little Gucci Marmont Camera Bag to the gym. Hailey is so rarely caught smiling. Almost never. This is the closest we've gotten in a while. Google Images might have you think otherwise, but they are liars.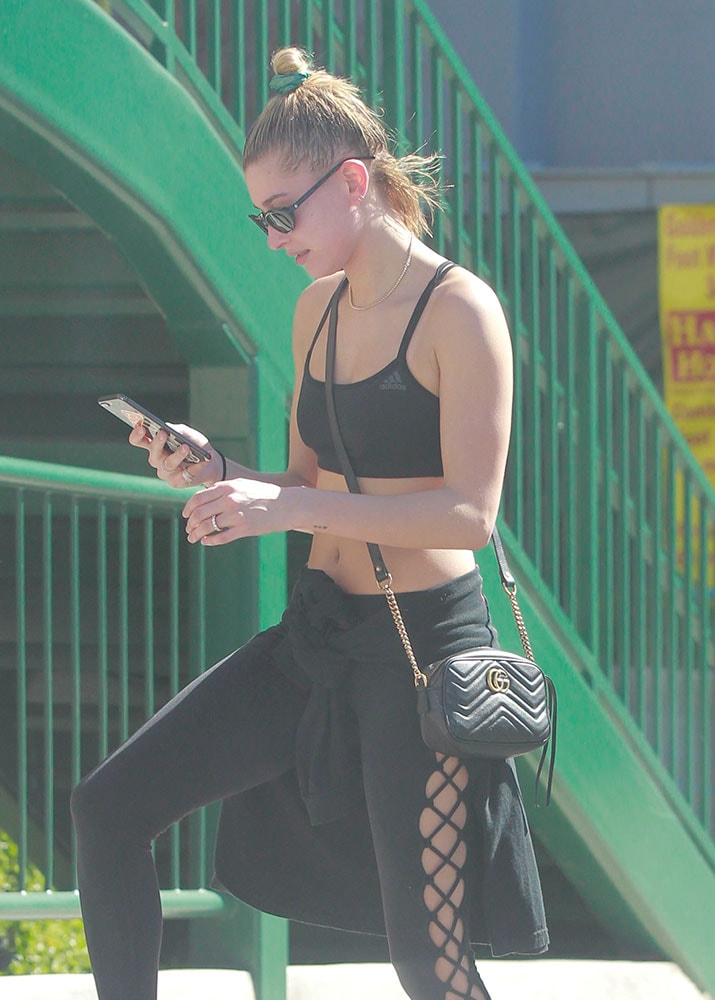 5 / 8
Louis Vuitton x Supreme Shoulder Bag
Hailey carried this Louis Vuitton x Supreme collab bag for a while before things reheated with Justin. I mean, we can assume he's always been on the back burner, but they were not tabloid-front-page-together at this time.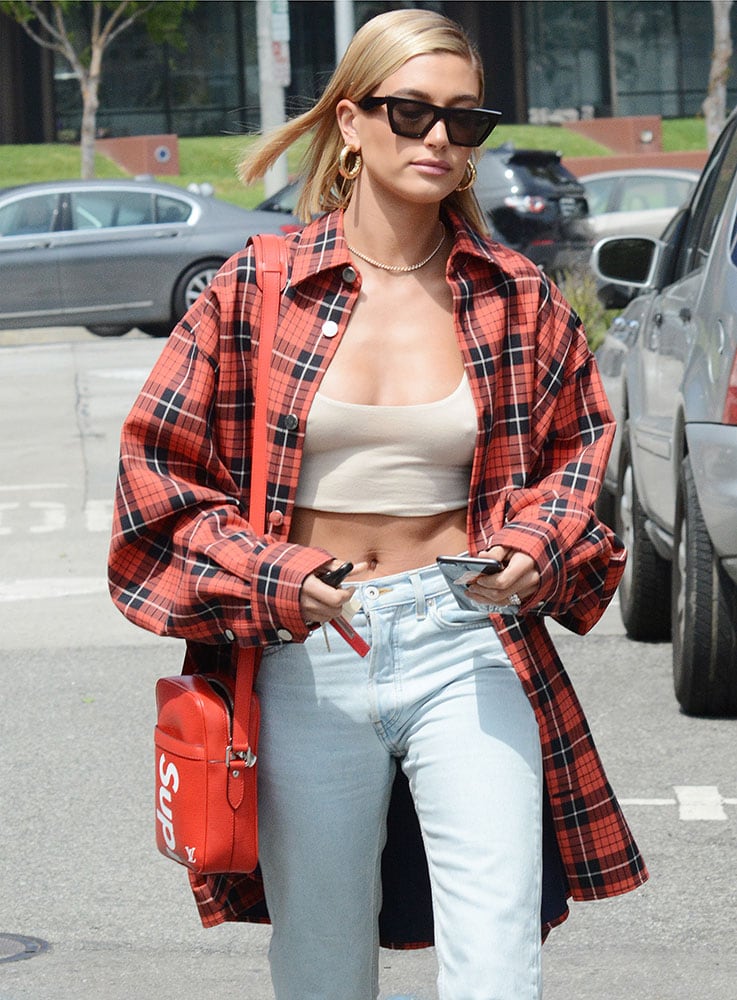 6 / 8
Louis Vuitton x Supreme Shoulder Bag
This bicoastal bag made its way around the world, or at least from LA to NYC.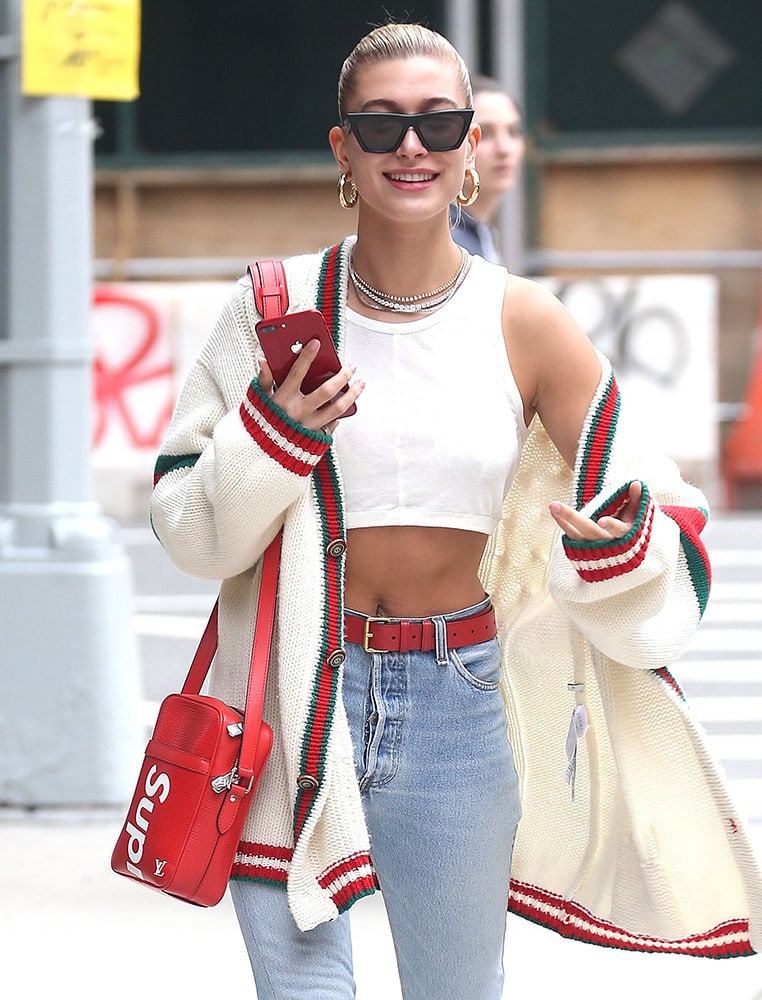 7 / 8
Back to black: Here's Hailey flaunting a chic Prada Galleria Bag in NYC. I've said it before and I'll say it again: Prada and flannel, always a good combo.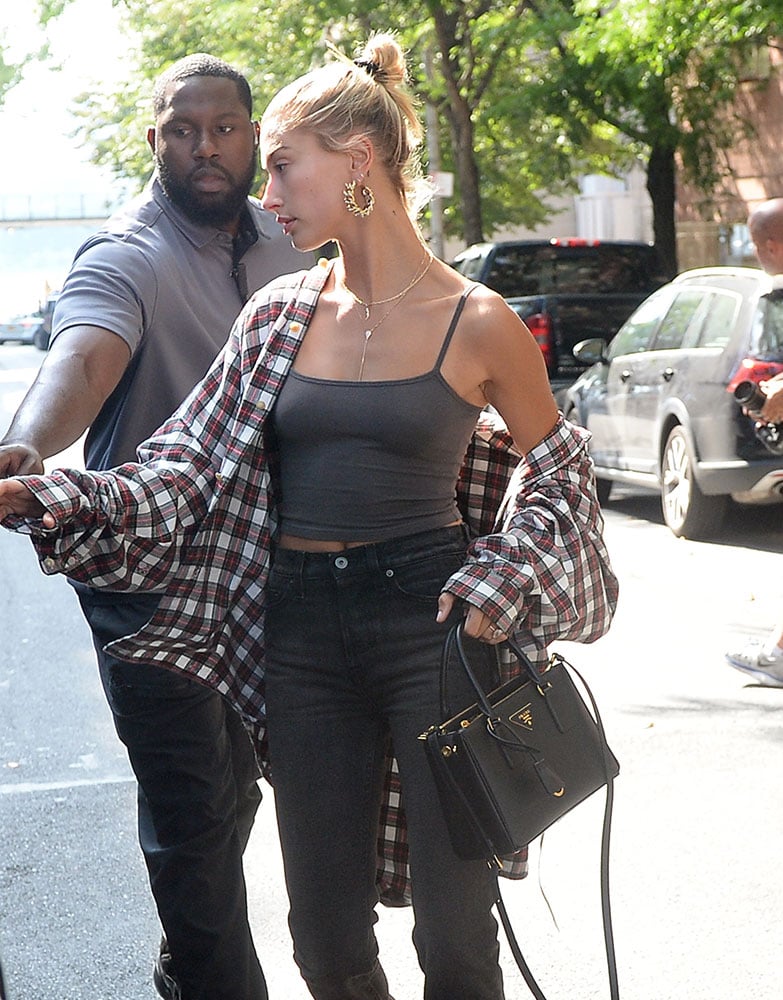 8 / 8
Here's a final snap of Hailey carrying a Prada Studded Nylon Bag while on a beach with Justin in the Hamptons.