We recently took a look at Blake Lively's unrivaled Christian Louboutin collection, as well as the numerous Giuseppe Zanotti styles celebs (well, mostly models) have been wearing on the red carpet in 2016. Now it's time for Jimmy Choo to get its due.
Jimmy Choo has been making classic, sexy, yet (comparatively) reasonable pumps and sandals since its inception. The is brand is not entirely resistant to shoe fads, but its signature styles have survived countless seasons. And while we haven't taken an official count, it's highly likely that Jimmy Choos have seen more red carpets than Louboutins, Zanottis or Manolos over the past few years. Here are just a few of the best new and classic Choos we've spotted on red carpets in recent months.
Actress Beth Behrs wore these glittery, aptly named Fancy sandals to the 2016 Tony Awards. Her Marchesa Notte dress couldn't look any better against that rosy red carpet backdrop, but the silver shoes keep the moment from being too monochromatic.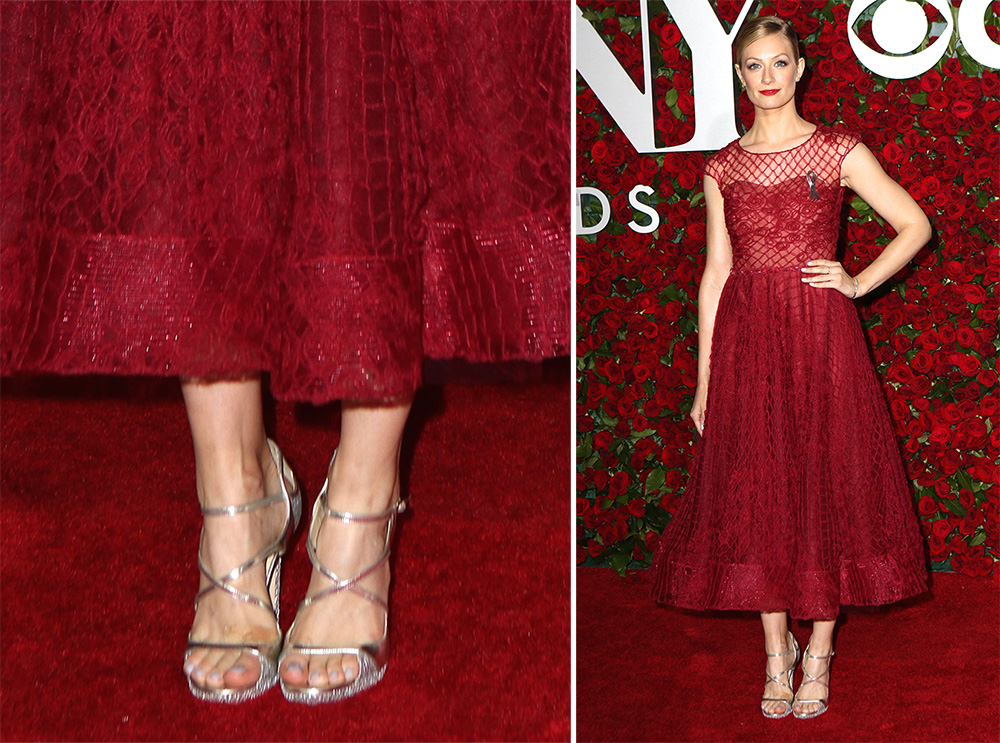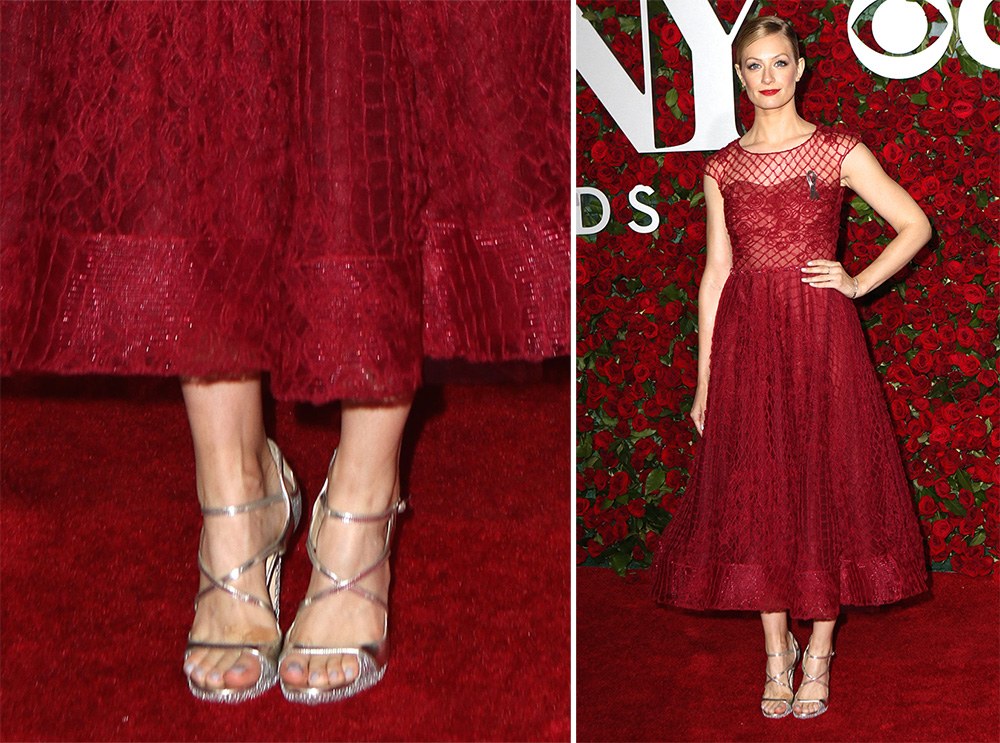 Carrie Underwood wore these gorgeous metallic leather Jimmy Choo Ren Sandals to the CMT Music Awards. I can't find any confirmation that this style was named after Ren, the new Star Wars heroine, but I have my suspicions. Carrie's floral dress was designed by Michael D.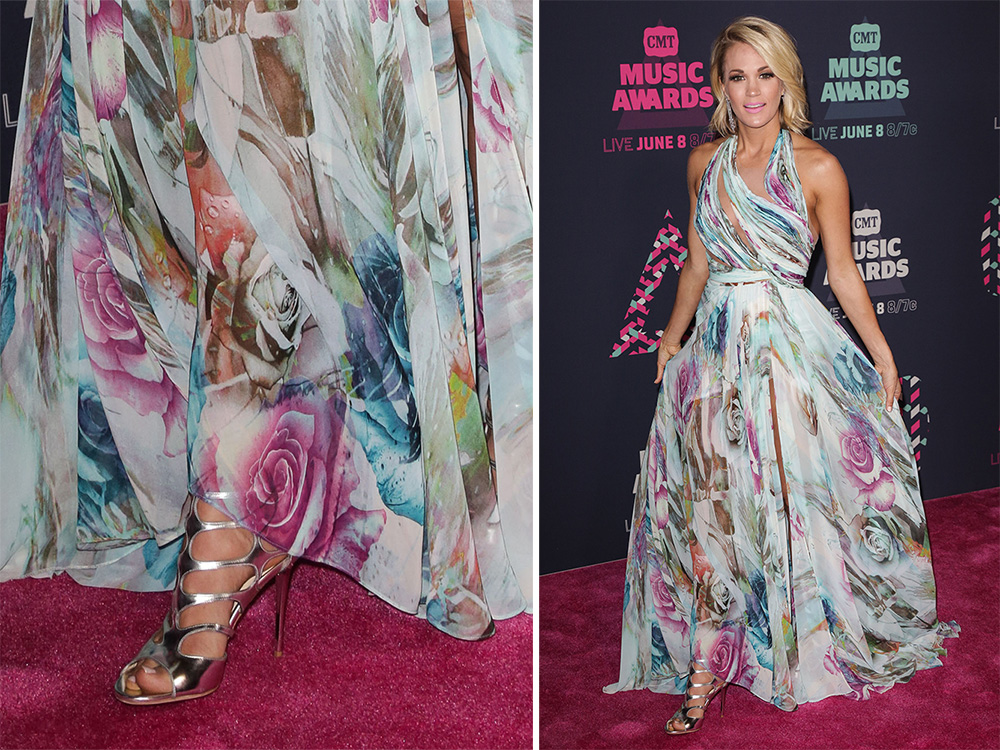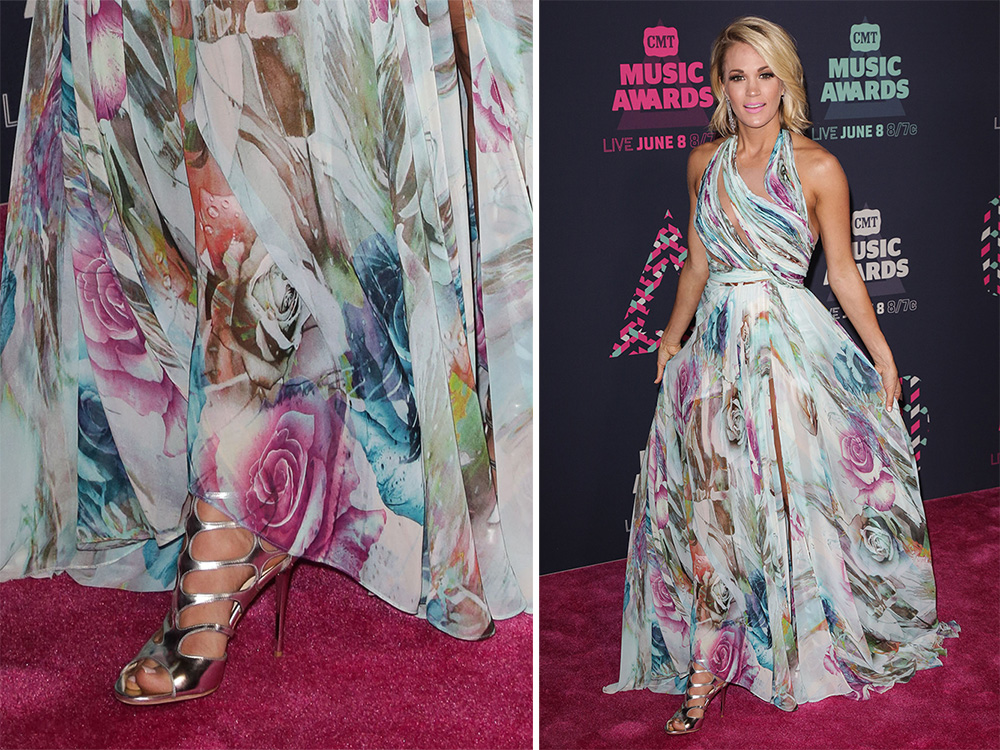 Here's Dakota Fanning, wearing a pair of minimalist silver Hesper sandals to the LA premiere of Elle's new movie Neon Demon. Her strapless sequined mini dress is Monique Lhuillier.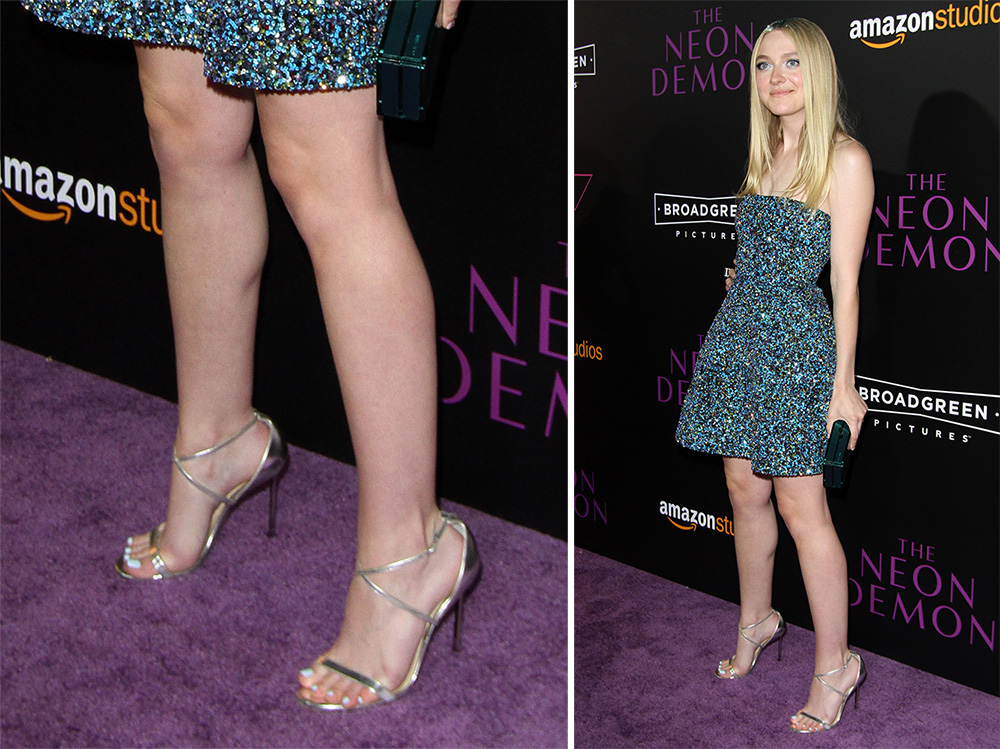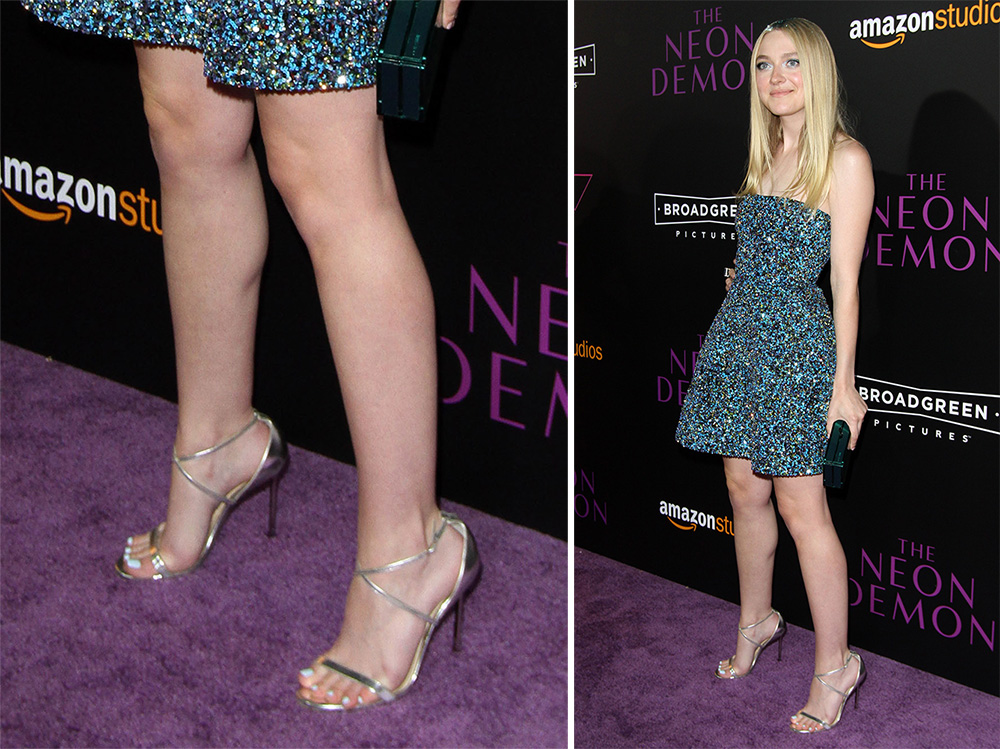 Gabrielle Union
Jimmy Choo Molly Sandals
Shop via Jimmy Choo
Gabrielle Union paired this jaw-dropping red brocade Marc Jacobs dress with sky high silver Jimmy Choo Molly Sandals at last weekend's BET Awards. Silver Choos seem like an eternally safe bet on the red carpet.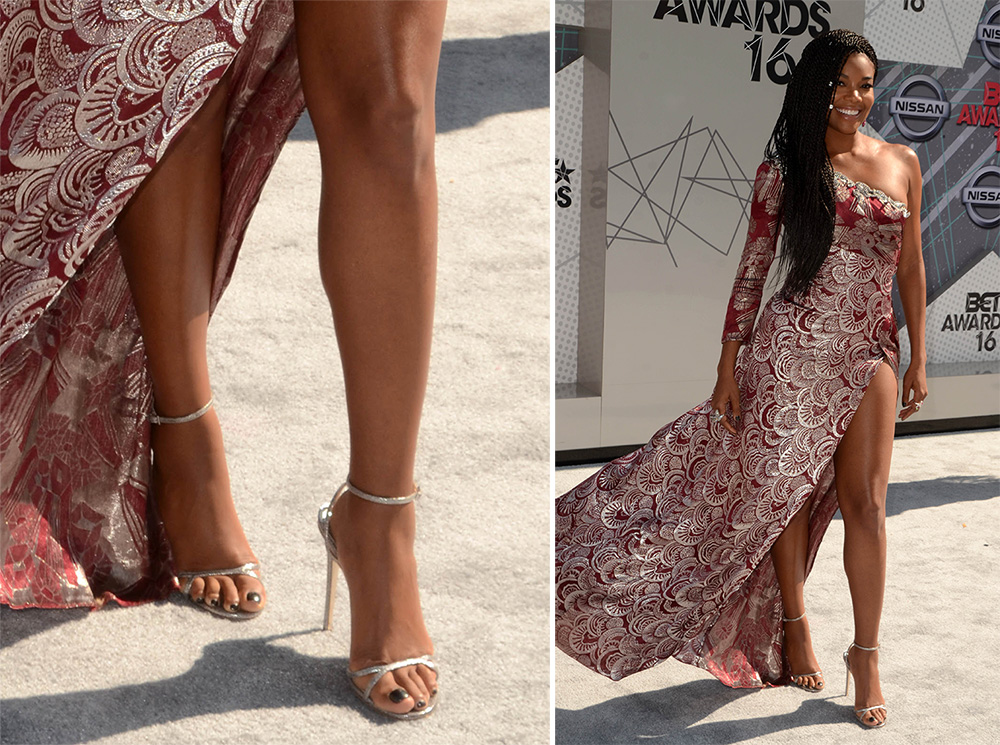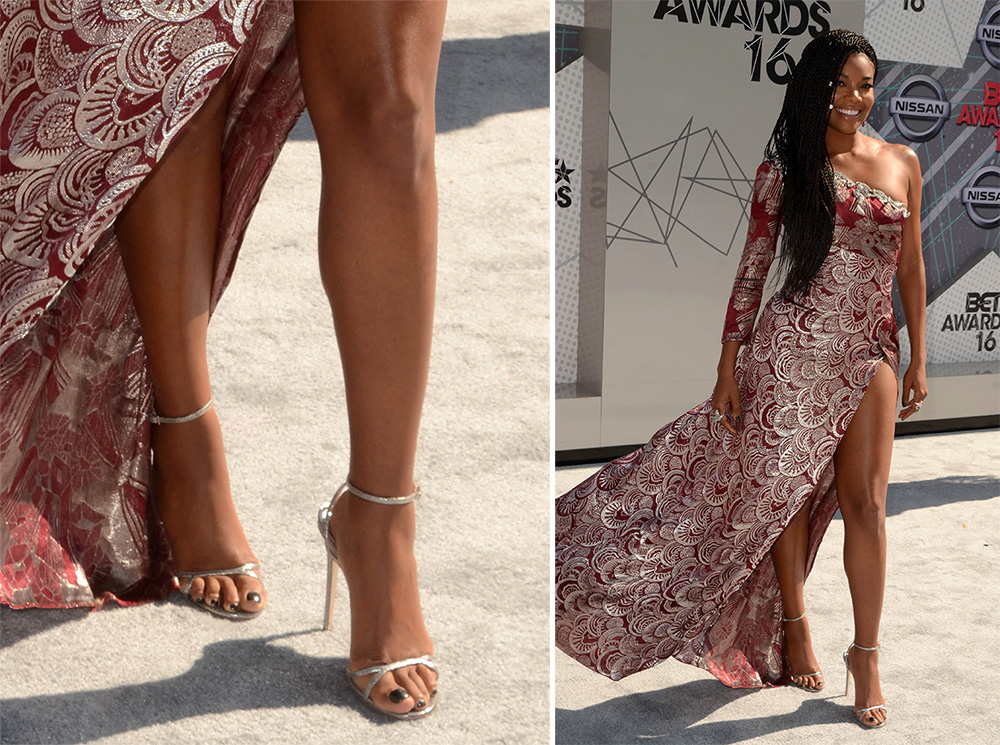 Moving away from sandals for a moment; J-Lo wore these classic suede Jimmy Choo Anouk Pumps to a star-studded political fundraiser at Harvey Weinstein's home last week. Leo Dicaprio and SJP were also in attendance.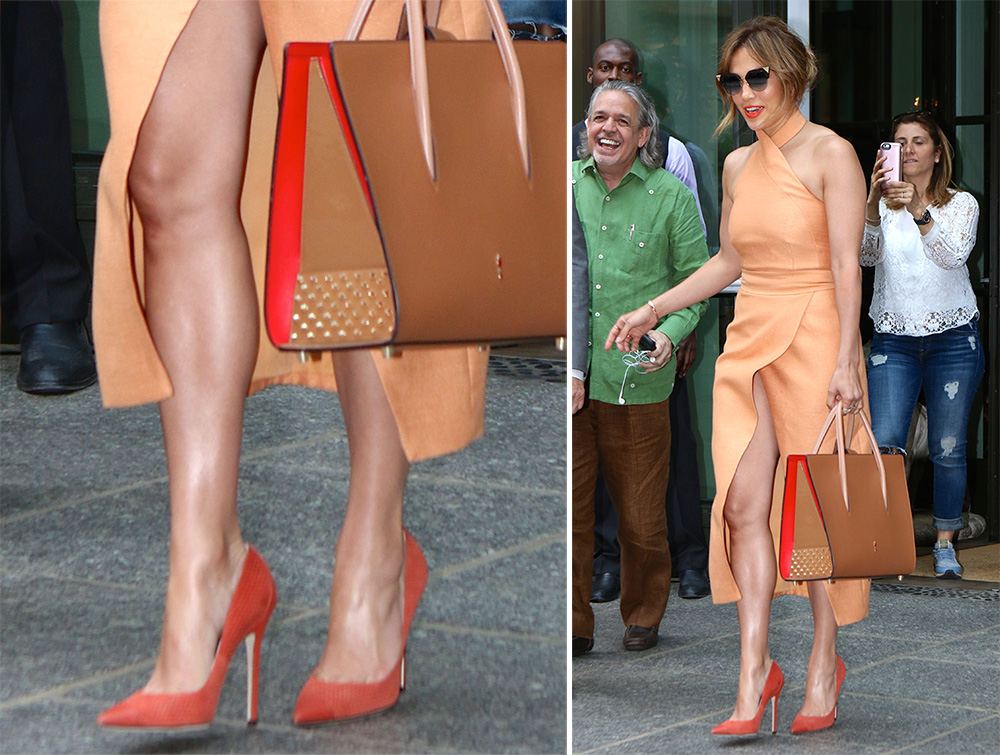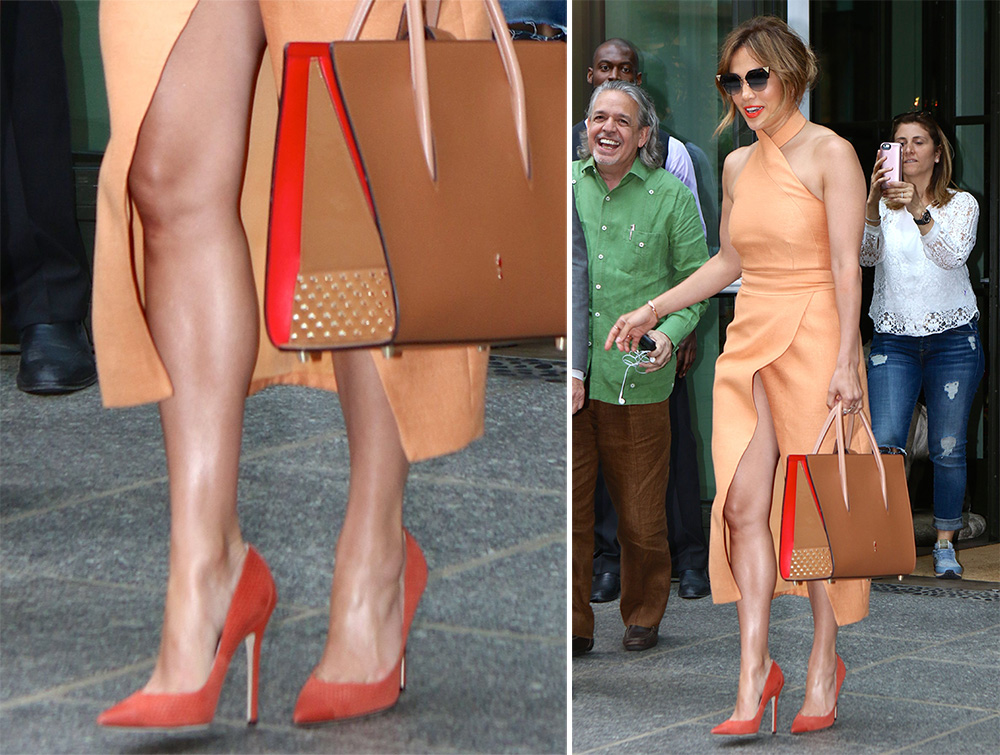 Kristen Wiig
Jimmy Choo Anouk Pumps
$595 via Saks
Here's Kristen Wiig heading in to promote Ghostbusters on Jimmy Kimmel in a black studded pair of Anouks. Anouks are even more popular in the fall and winter months, as you might imagine.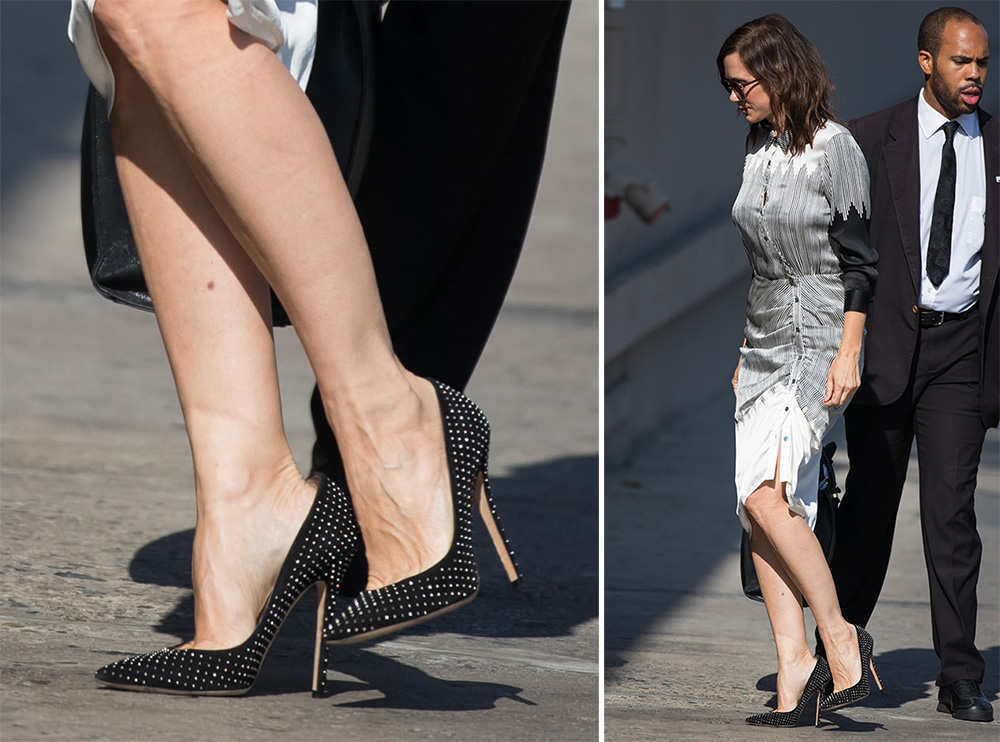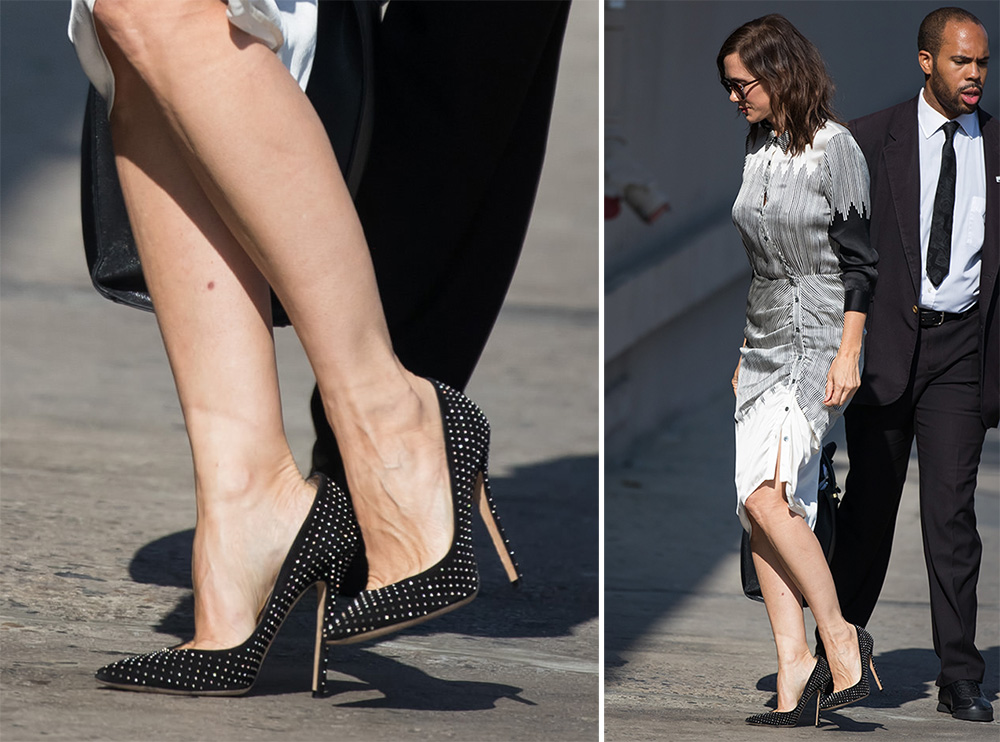 Oprah wore these sparkly, kitten-heeled Jimmy Choo Romy Pumps to the Tonys earlier this month, where The Color Purple, which she co-produced, took home an award. Oprah is now just a Grammy away from EGOT-ing.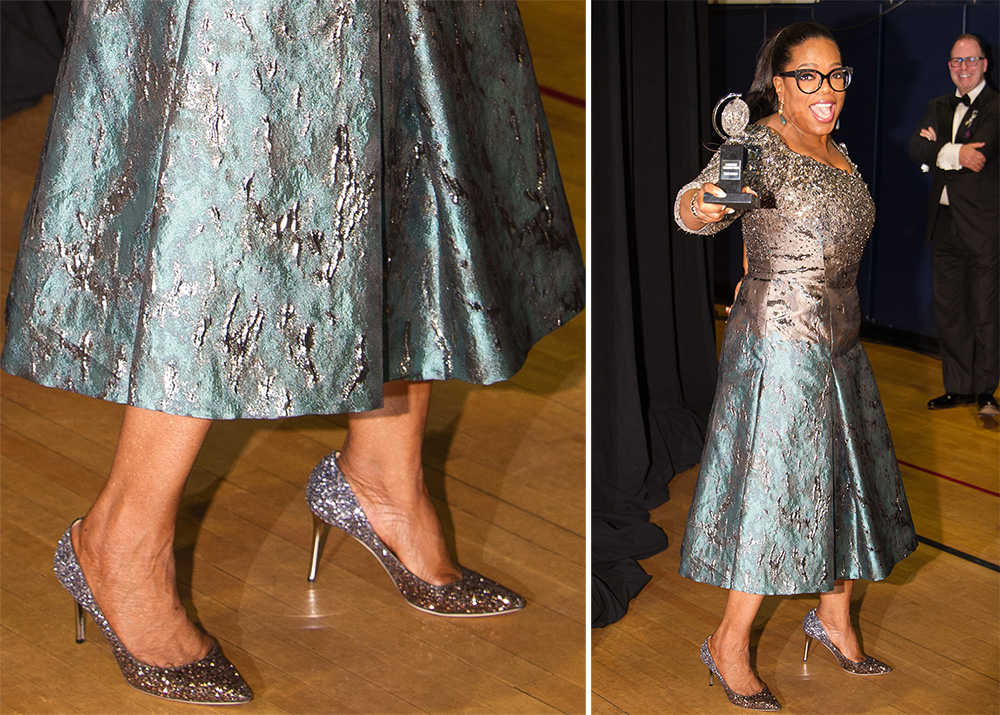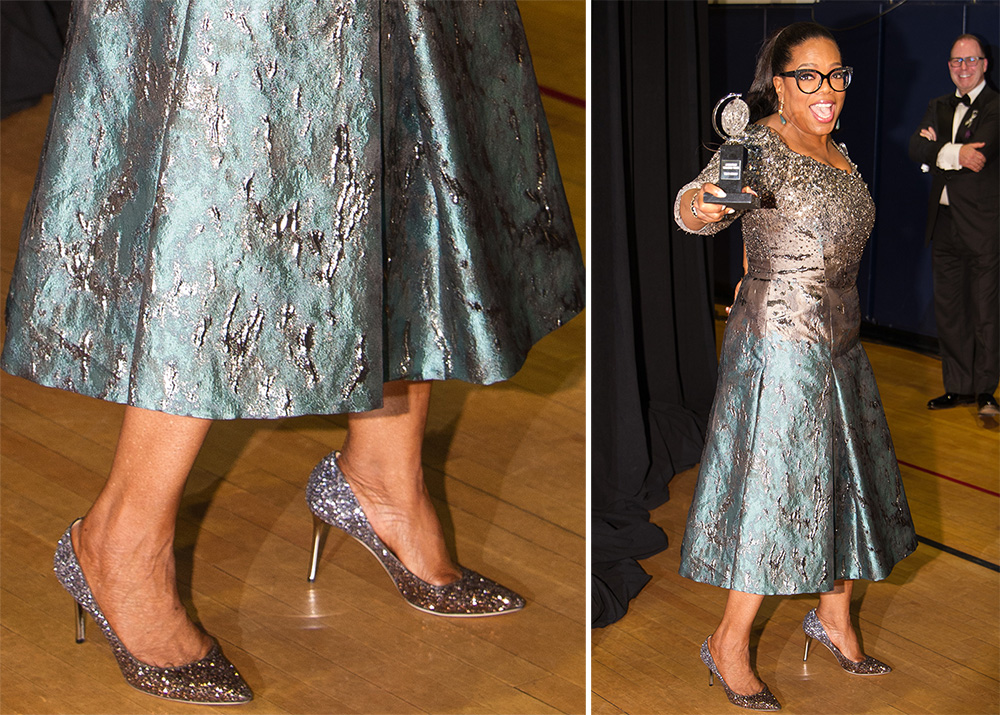 Taylor Schilling
Jimmy Choo Raven Platform Sandals
Shop via Jimmy Choo
Finally, we have Taylor Schilling, wearing a pair of metallic silver Jimmy Choo platforms while promoting OITNB on Colbert. Jimmy Choo's popular red carpet styles are mostly single-sole, but stylists do slip in a platform here and there.