Sometimes when the world seems too overwhelming, you just want to reach for something comfortable and familiar…like an electric blanket, or maybe your favorite black leather designer handbag. Celebs seem to have all had that same instinct this week, and most revisited their old (albeit mostly classic) faves. This week we have an onslaught of black Birkins, Kellys, Flap Bags, Sacs de Jour…and, of course, one rogue celeb stepped out with the hottest new mini from Louis Vuitton.
Here's Ms. Gigi Hadid, out and about in NYC with a bag she keeps going back to again and again: the Versace Palazzo Empire Mini Bag.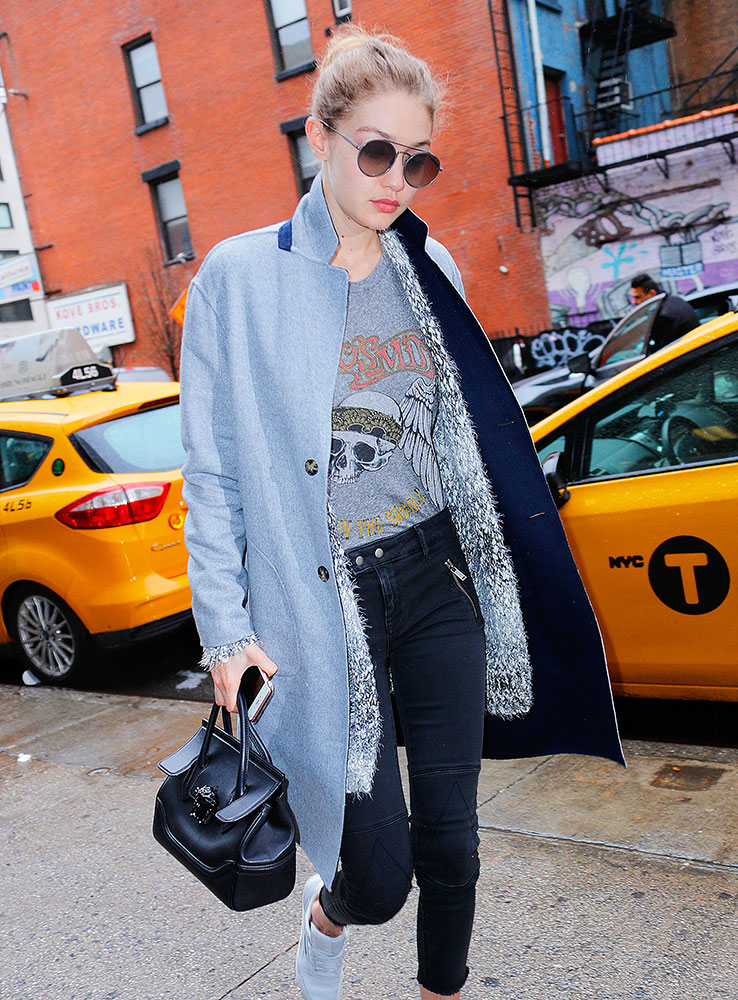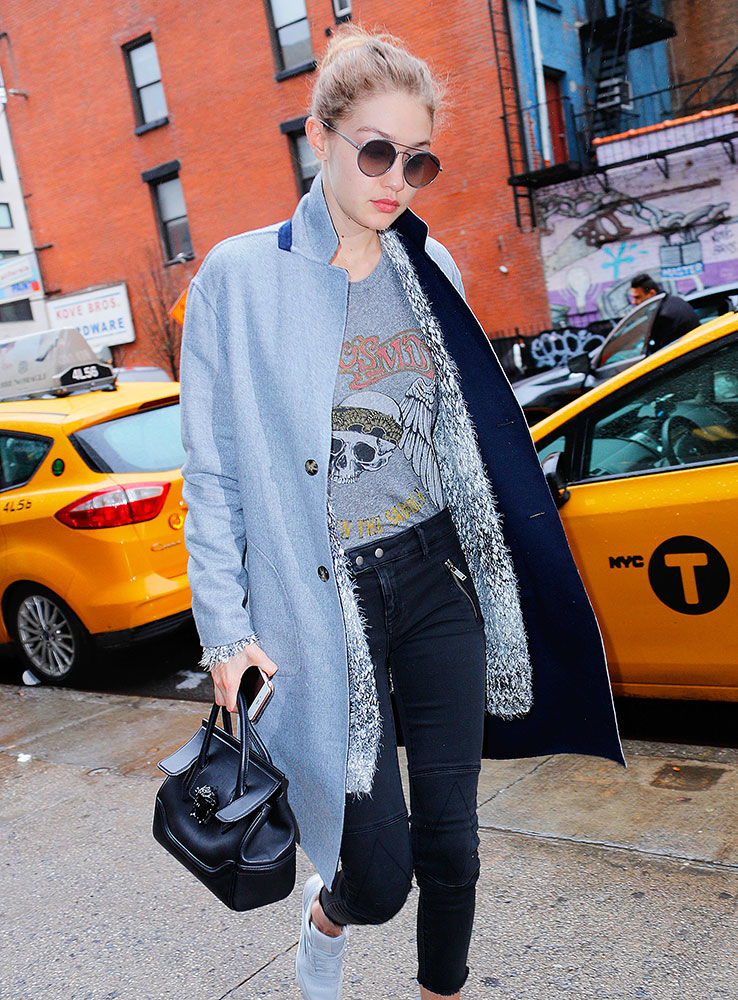 Heidi Klum was spotted hauling this massive LV Keepall through LAX. Neither leopard print nor Louis Vuitton are things I closely associate with Ms. Klum, and yet they seem to make perfect sense here.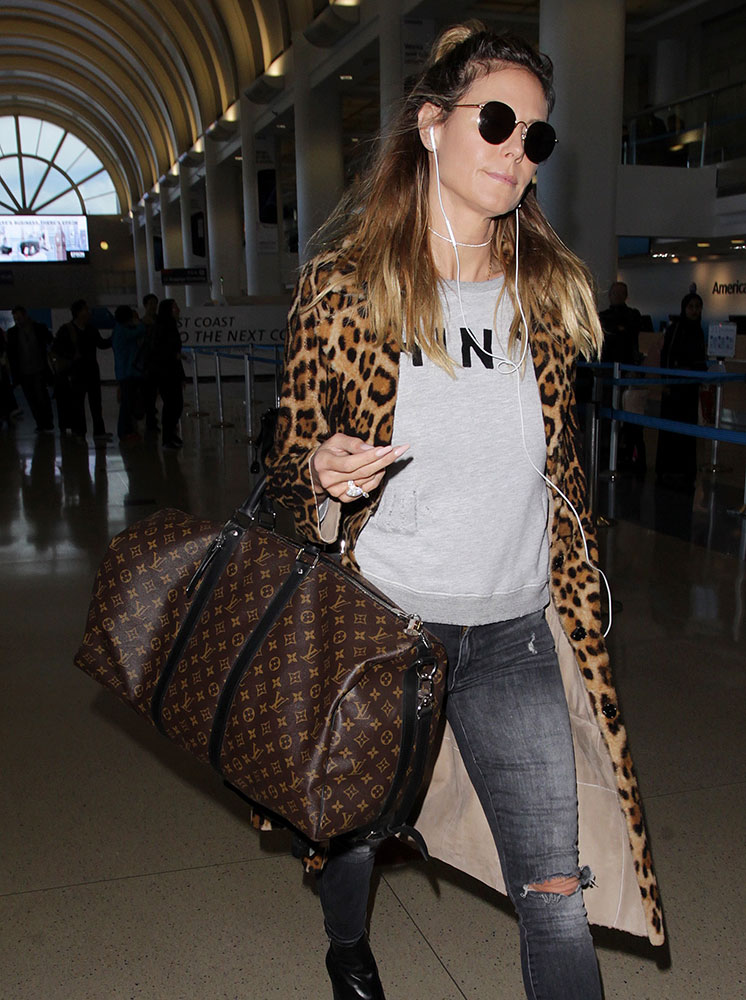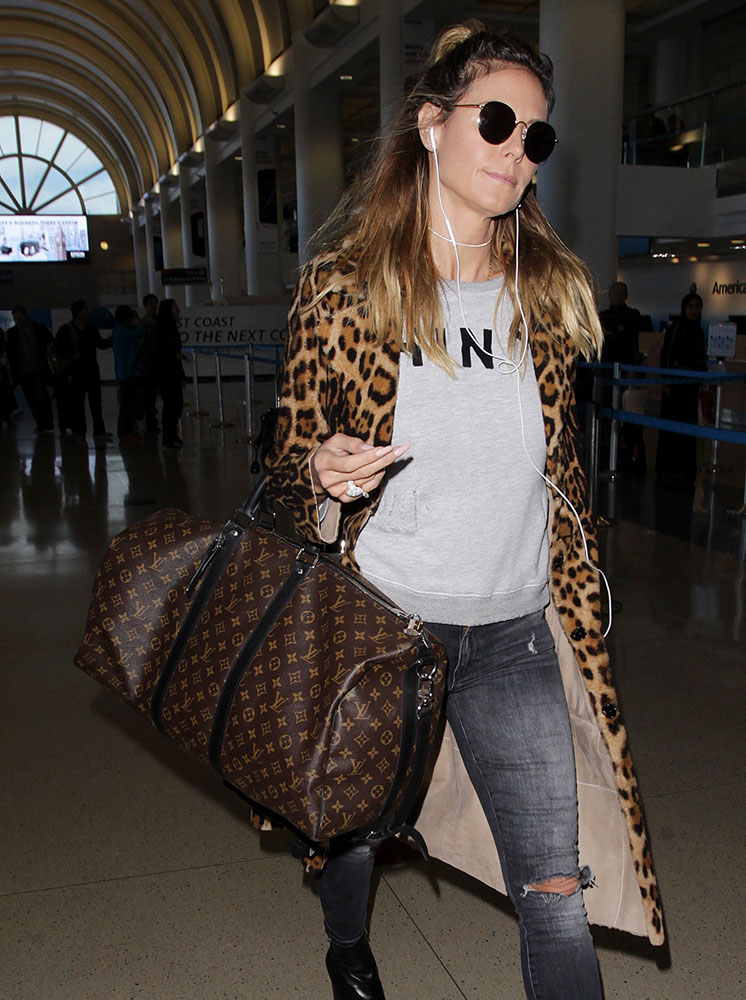 Paps caught up with Hilary Duff leaving the gym in LA with this neutral leather chevron-quilted Chanel Classic Flap Bag. Celebs have been especially partial to natural leather Chanel this week.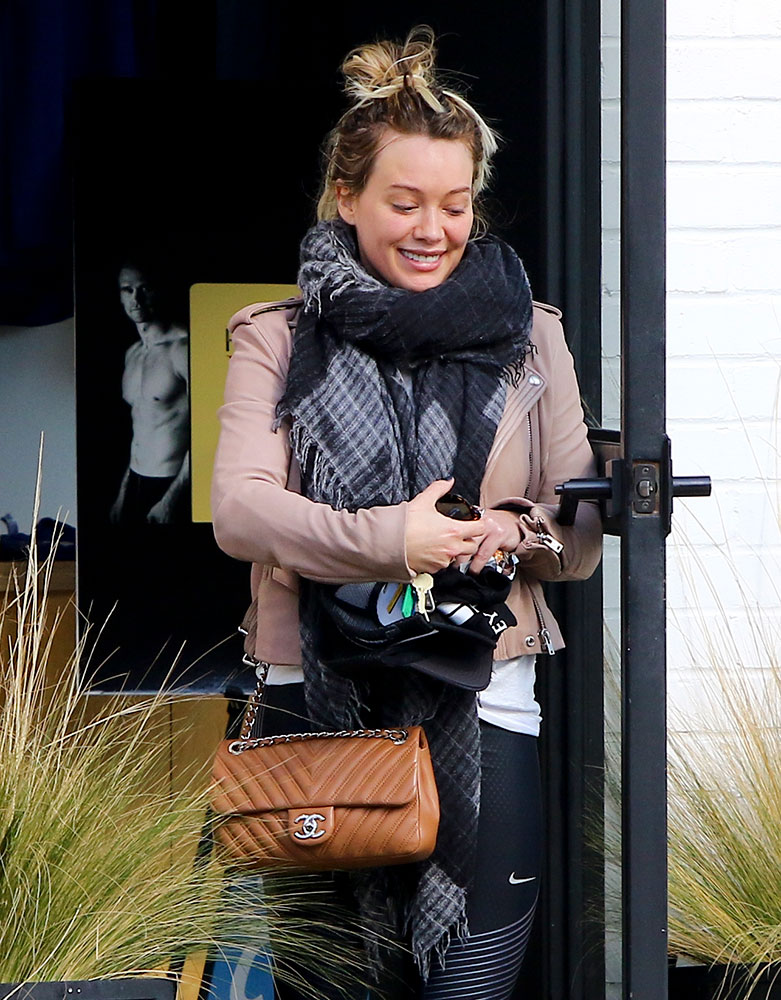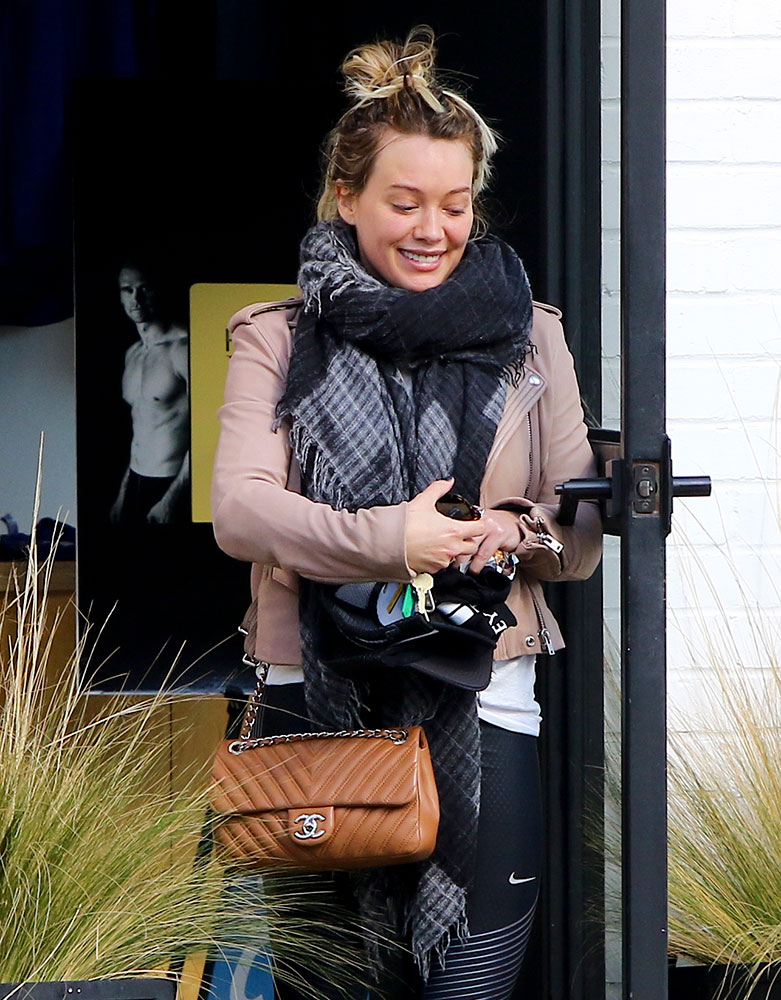 Jane Krakowski
Hermès Birkin
Jane Krakowski carried this Hermès Birkin while on the set of The Unbreakable Kimmy Schmidt in NYC. The next season of this show really can't come fast enough. I need to laugh again.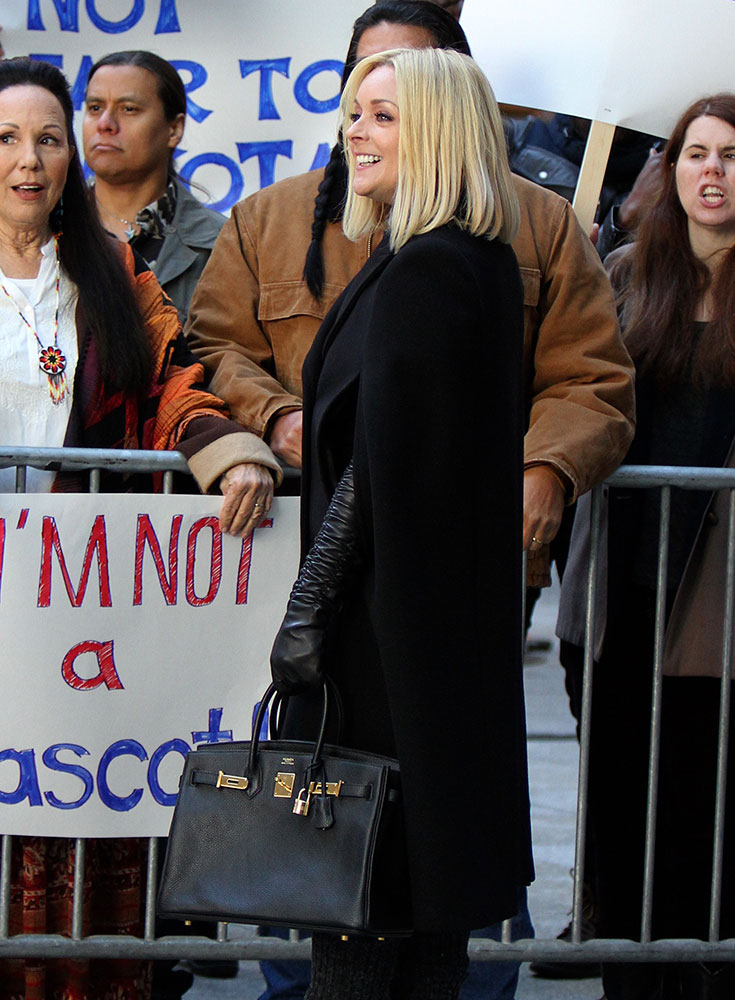 Kelly Osbourne carried this quilted patent leather Chanel Top Handle Bag while doing her obligatory celebrity tour of Catch with pals.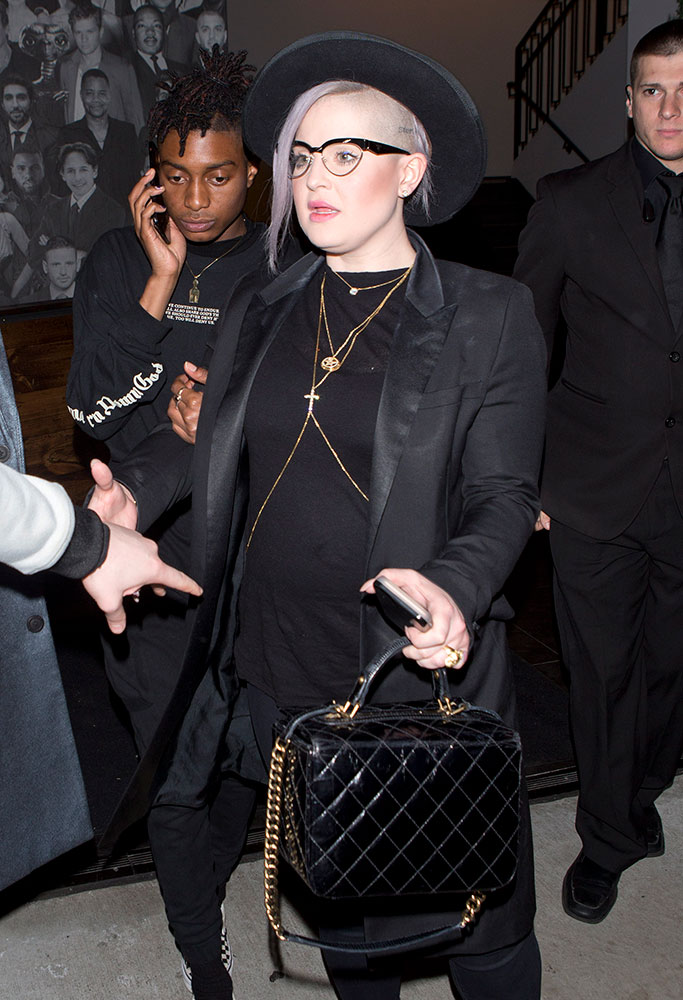 Naya Rivera
Hermès Kelly Bag
Here's Naya Rivera, carrying one of her favorite bags while filming an undisclosed new project outside of Gracias Madre in LA.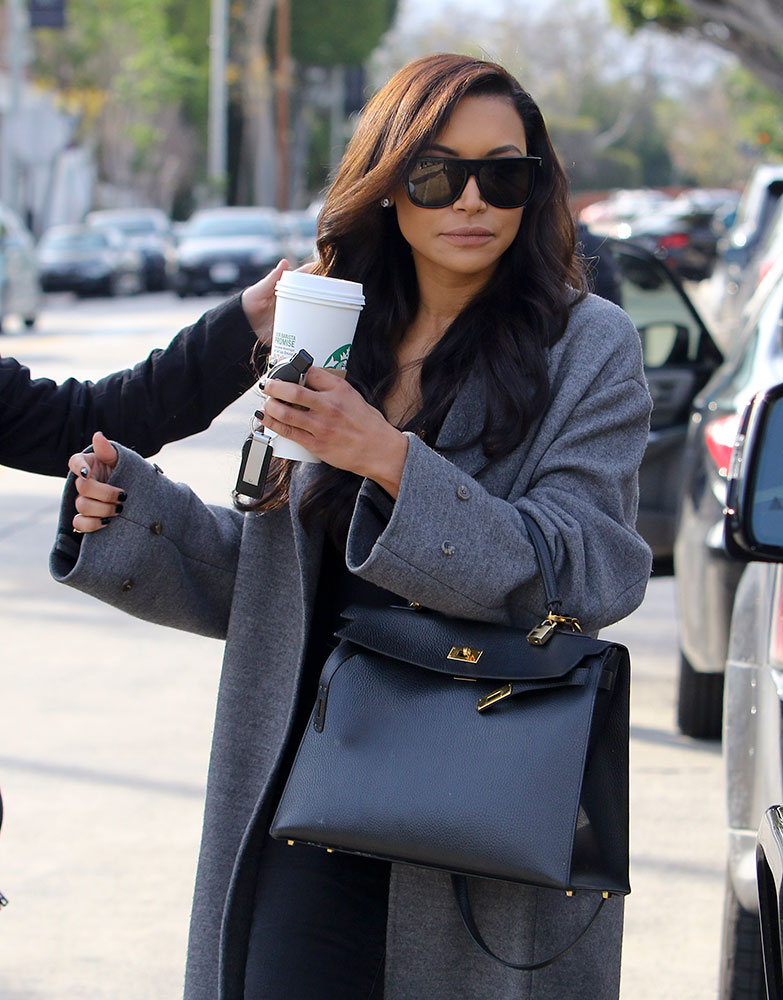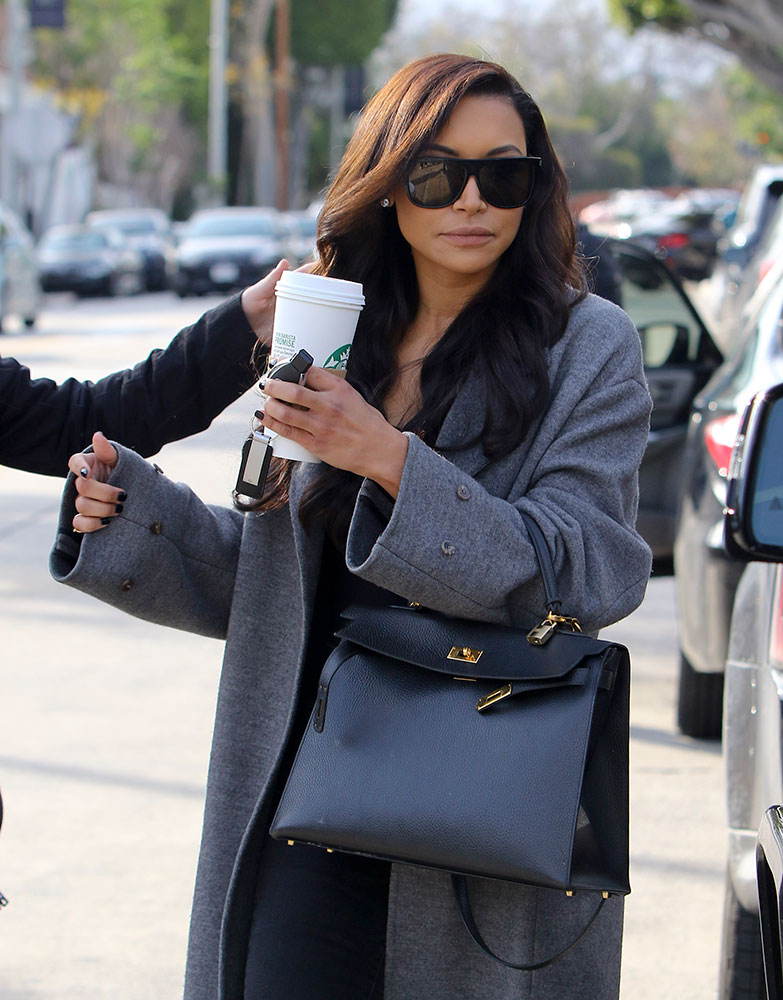 Rosie Huntington-Whiteley
Saint Laurent Sac de Jour Bag
$2,890 via Neiman Marcus
Nothing to see here, folks, just yet another gorgeous shot of Rosie Huntington-Whiteley carrying one of her all-time favorite bags at yet another international airport. Please go about your business.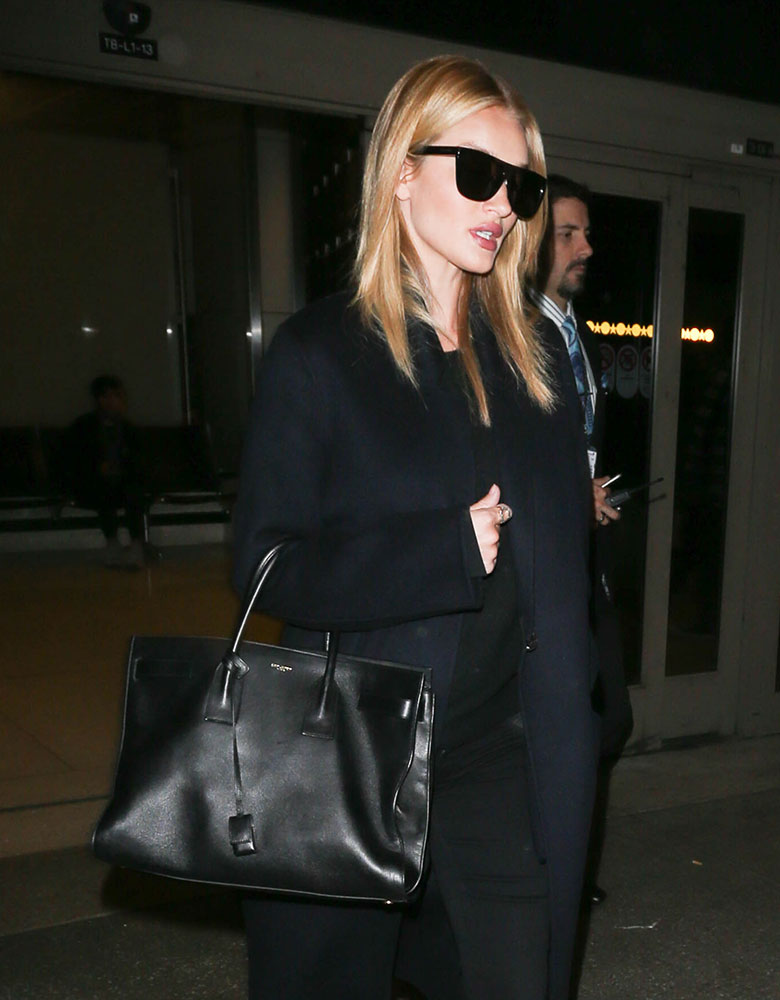 Sofia Richie
Louis Vuitton Palm Springs Infrarouge Mini Backpack
$1,910 via Louis Vuitton
Finally, here's a parting shot of Sofia Richie leaving Fred Segal in LA with the bag of the hour: the Louis Vuitton Palm Springs Infrarouge Mini Backpack.