I love it when I'm right. I think most people do--the eventual confirmation of our own certitude about the world is deeply gratifying and almost soothing. Even when it's just about bags. Today, it is just about bags, and more specifically, the Louis Vuitton Palm Springs Mini Backpack.
I liked this bag immediately after it debuted with the Louis Vuitton Cruise 2016 collection, and I had a feeling its popularity would rise steadily over time. LV seemed in no hurry to overexpose the design or push it into celebrity hands, and the simple, sporty modernity contrasted with the traditional monogram felt like a winning combination.
Hate to say I told you so, but: I told you so. The line has expanded in the 11 months since I initially sung its praises, and although all the sizes have enjoyed celebrity interest in that time (as you'll see below), it seems like the smallest version--the Louis Vuitton Palm Springs Mini Backpack--is the one winning at the moment. Both Rihanna and Bella Hadid have carried it in the past week, and I have a certain suspicion it will spread more in the months ahead.
Check out three versions of the Palm Springs Mini currently available, as well as all the other celebrity spottings we've made from the line.
1 / 9
Louis Vuitton Palm Springs Mini Backpack Infrarouge
$1,910 via Louis Vuitton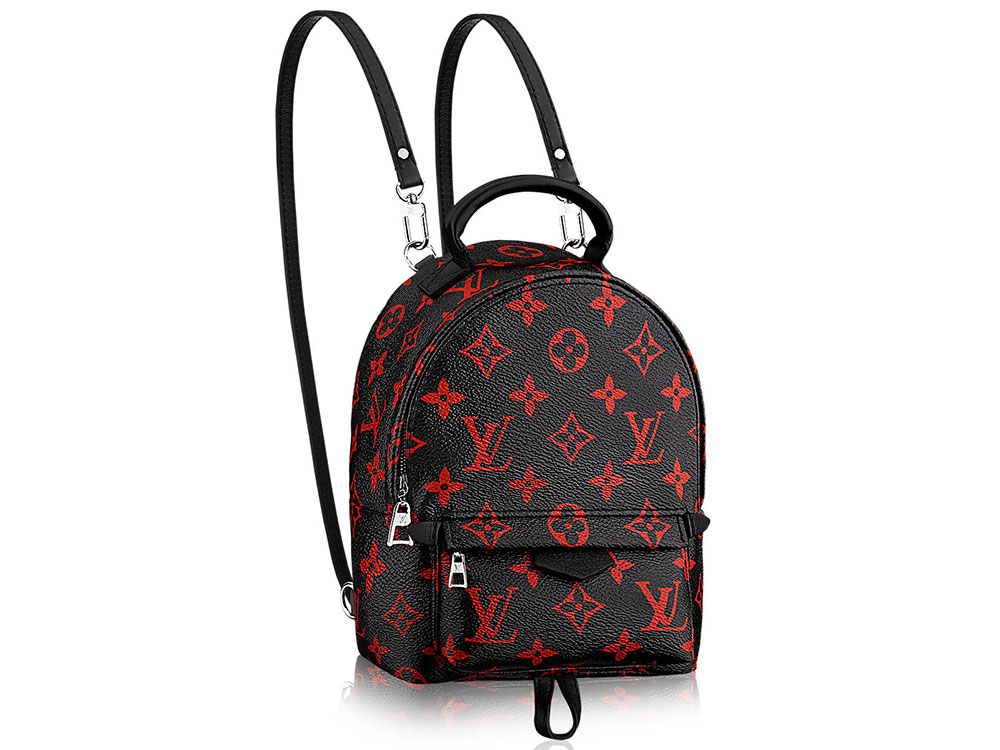 2 / 9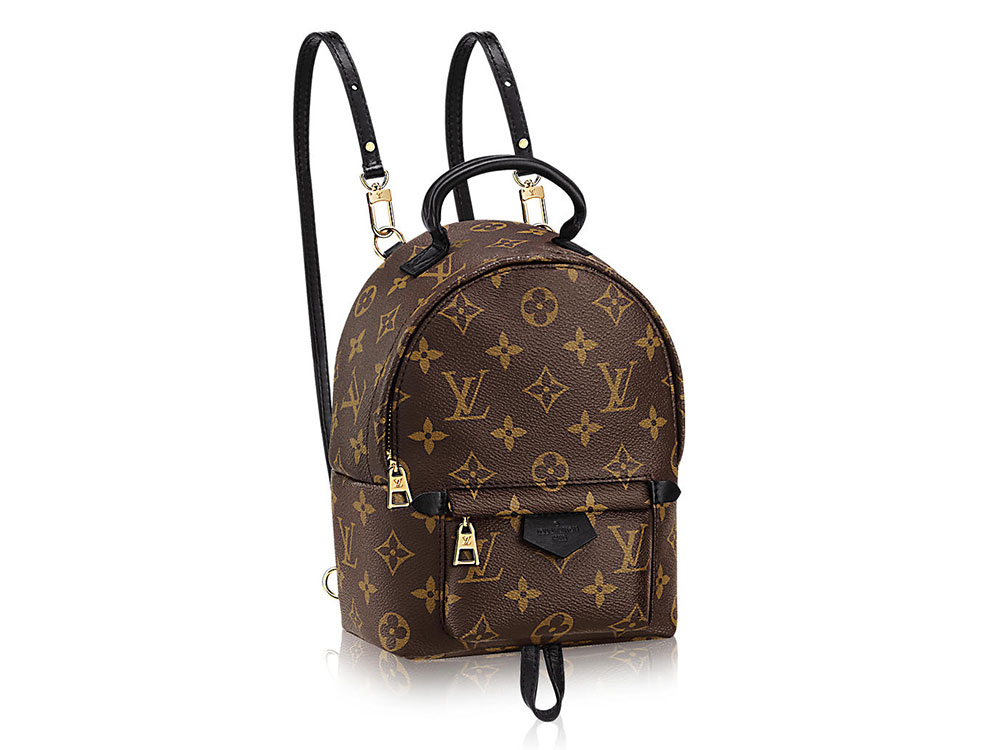 3 / 9
Louis Vuitton Palm Springs Mini Backpack Monogram Reverse
$1,910 via Louis Vuitton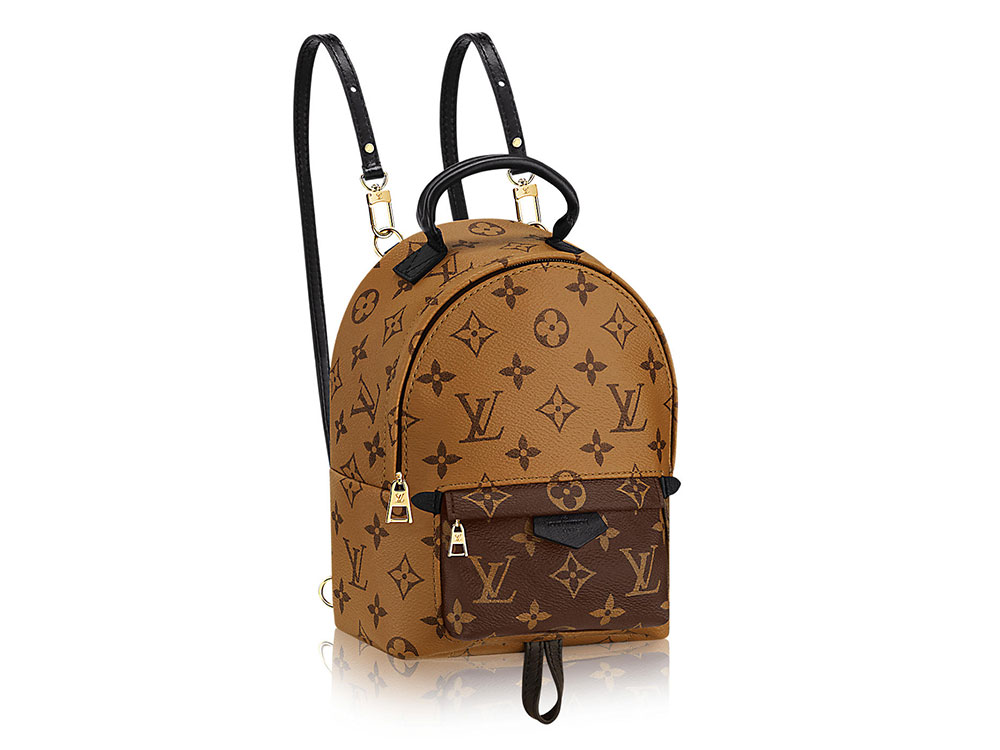 4 / 9
Kylie Jenner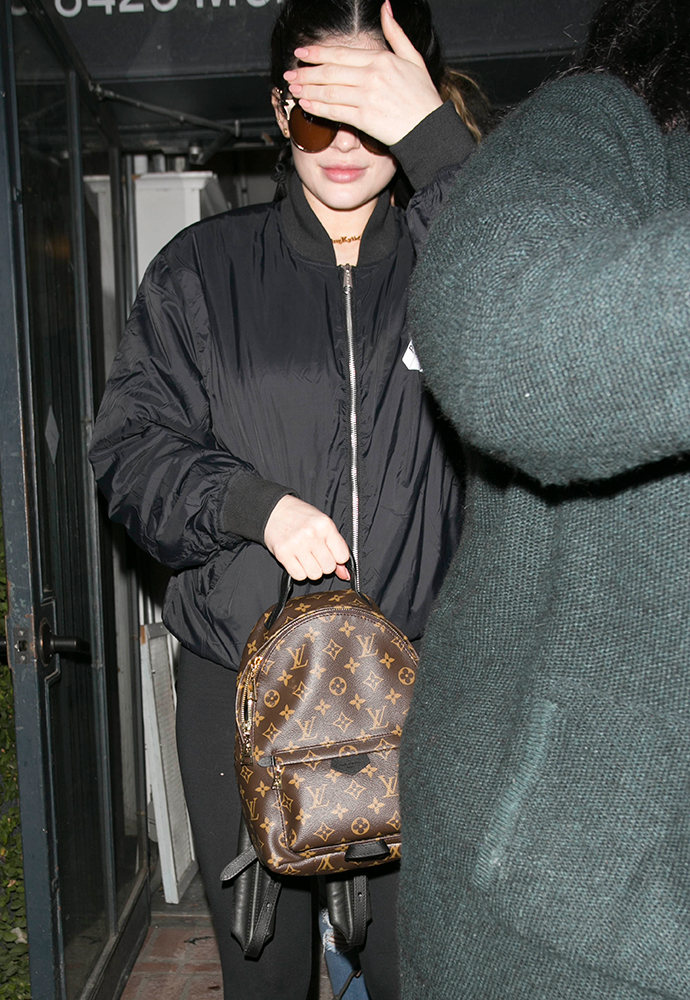 5 / 9
Chiara Ferragni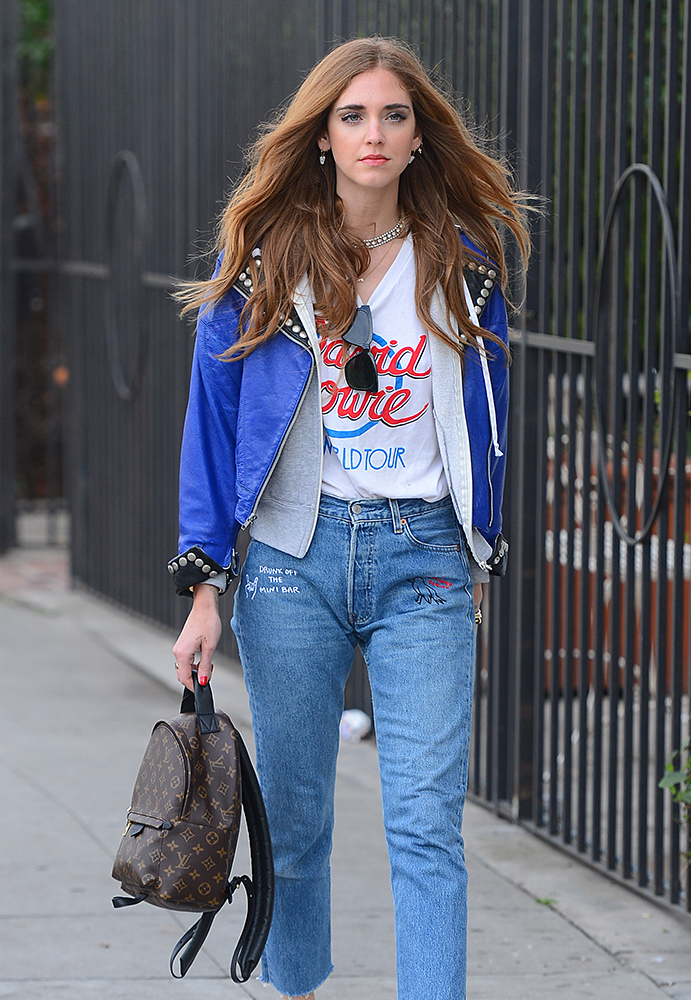 6 / 9
Gabby Douglas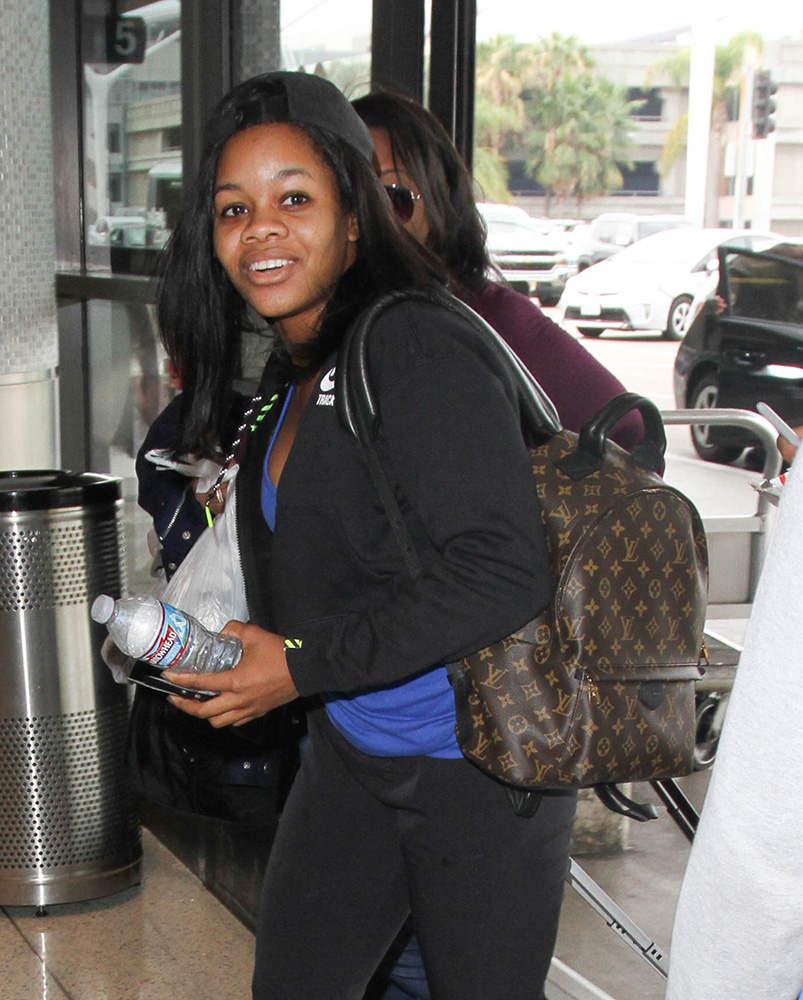 7 / 9
Rihanna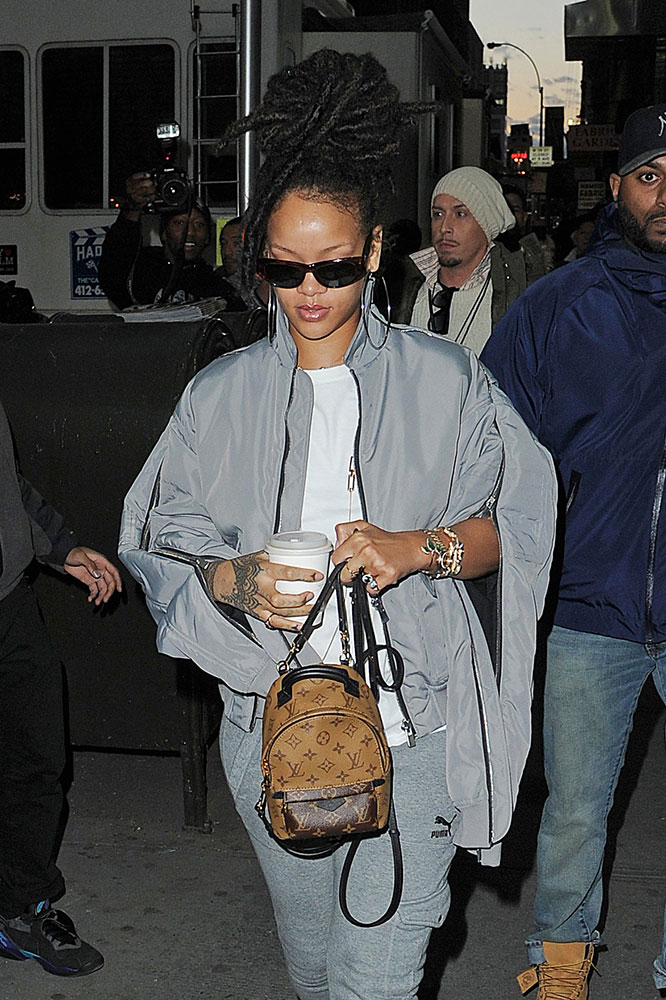 8 / 9
Bella Hadid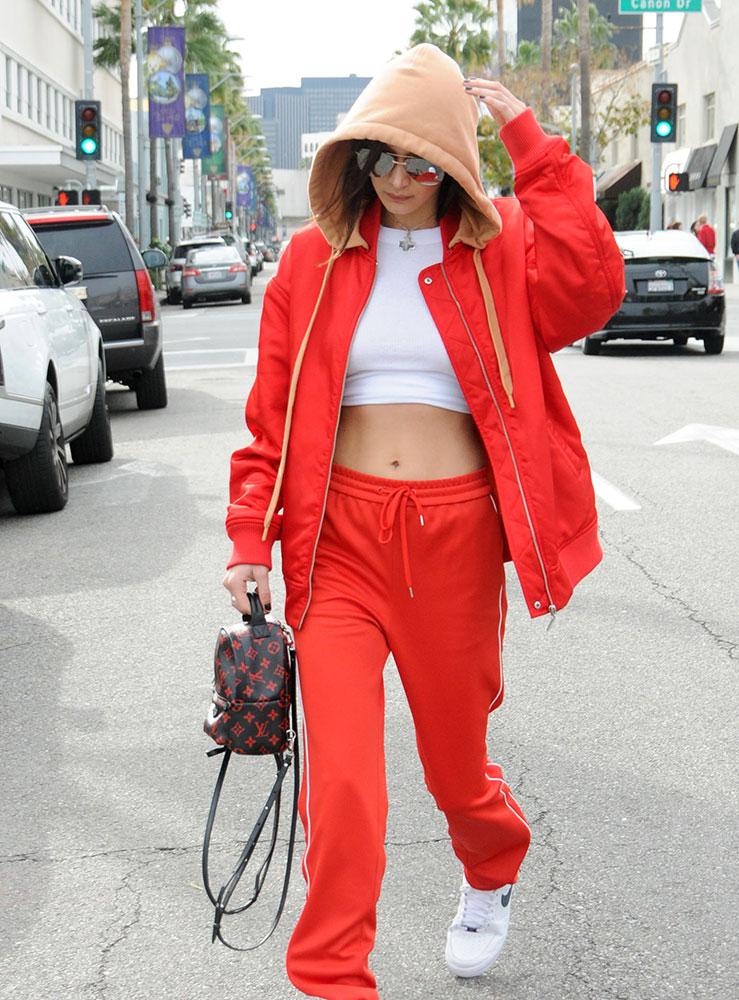 9 / 9
EJ Johnson